Rex White, NASCAR's Oldest Living Champion, Had His Debut Race Stopped by High Tide
Defending NASCAR Cup Series champion Chase Elliott found himself in the midst of high tension at Bristol on Saturday night, landing square in the middle of an animated conversation with Kevin Harvick after the checkered flag.
It will be the source of discussion, not to mention social-media memes, for months to come. In the grand scheme of things, however, high tension involving one champion can't match the high tide that a NASCAR champion of another era had to battle.
Rex White's name may not be familiar to most racing fans, but he racked up 28 victories from 1958-62. White won the season points championship in 1960 by placing in the top five in 25 of 44 races. He recorded 29 top-fives the following season to place second in points.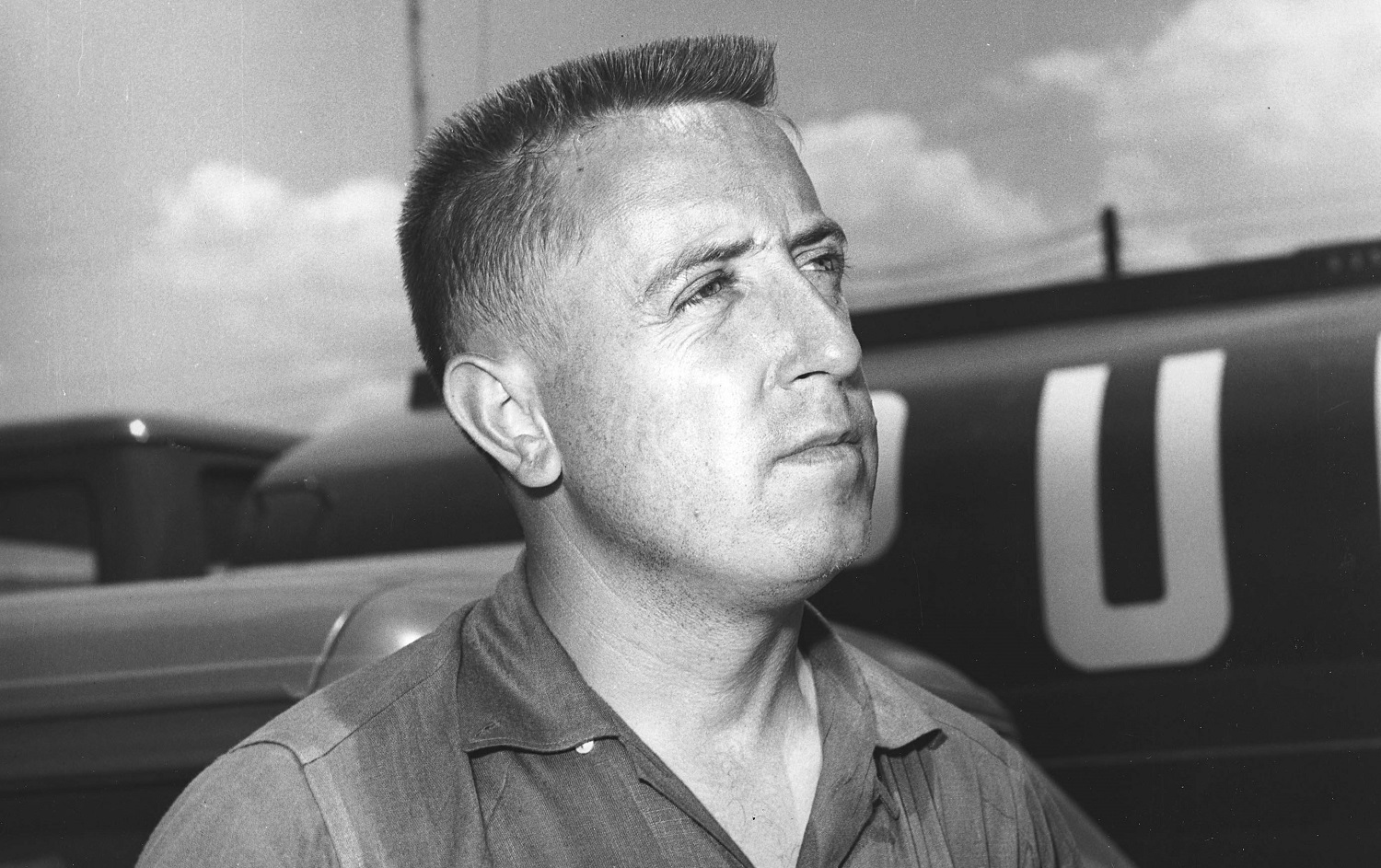 Though he only raced from 1956-64, White's body of work was good enough to earn him induction into the NASCAR Hall of Fame. That's not bad for a guy whose debut ended due to rising ocean water.
The background:
NASCAR raced on the dirt at Bristol during the 2021 regular season, a reminder that not all the competition over the years has taken place on stadium ovals or paved road courses. In fact, modern NASCAR owes its start to racing on a surface even more challenging than dirt: sand.
Beginning in 1936, the older modifieds competed along the water in Daytona Beach, Florida. The races remained relatively loose-knit until Bill France arrived in 1949 with the idea of competing in full-sized sedans like the ones that dealerships sold to the general public.
Combining asphalt and sand, races on the 4.1-mile Daytona course near Ponce Inlet attracted 10,000 or more spectators. They remained a piece of the Grand National schedule until France could piece together enough traditional tracks and plan the first iteration of what is now Daytona International Speedway. Racing on the beach and road course ended after the 1958 season, but not before one wacky day on the 1956 schedule.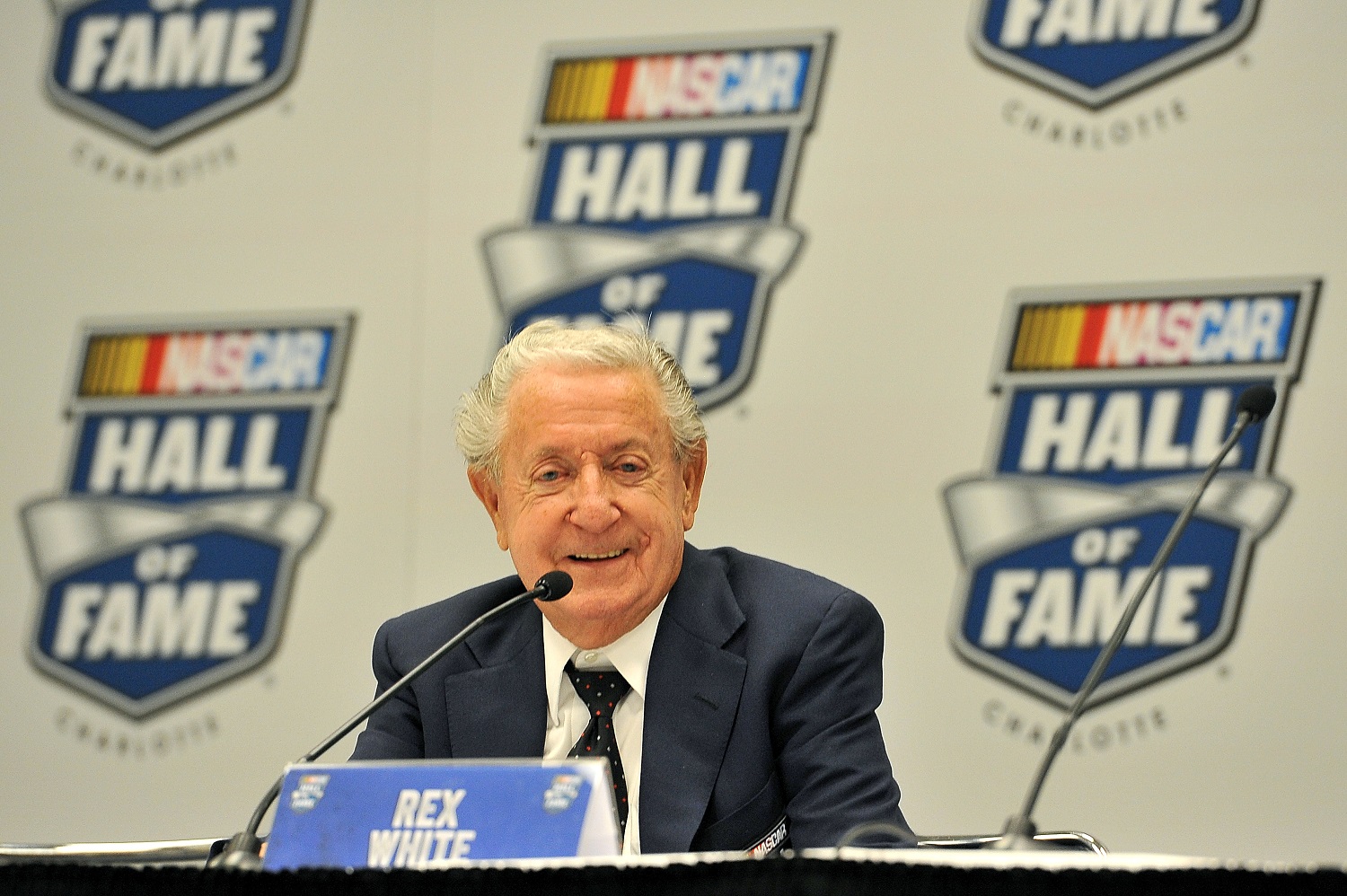 On Feb. 25, the NASCAR Convertible Division competed over 160 miles, with Curtis Turner driving a Ford to victory over Fireball Roberts in a 28-car field. The next day, 77 Grand National stocks took to the course for another 160-mile affair.
White, 27 years old and making his NASCAR debut, started 30th and placed 22nd in a Chevy after organizers had to call an end to the race two laps early because the tide had taken over the outer northbound lane on the beach. He earned $60 for his effort.
White, who is now 91 and NASCAR's oldest living champion, told Autoweek his interest in the sport began while he worked at a service station outside Washington, D.C. A poster advertising a race at nearby Lanham Speedway in Maryland caught his attention.
"The pits were outside, so you couldn't see the cars until they came out on the track. The first one out was numbered 4-F. I don't know, maybe the driver hadn't passed his Army physical. He hadn't been out there long before I leaned over and told my brother-in-law, 'Right there, that's what I'm going to do.'"

Rex White
Soon afterward, White volunteered to work on a pit crew, where he learned the craft. He began driving Sportsman races and connected with team owner Max Welborn in 1954, putting White on the path to what passed for the big time back then.
White scored the first of his 28 Cup Series victories in 1957 on a one-third-mile track in Fayetteville, North Carolina, and the short tracks became his bread and butter, but the prize money was nothing close to what drivers earn today.
"I'd like to have won more big-track races because that's where the money was," he said. "A lot of guys today would like to win 28 races. My banking account would be a whole lot better if I'd done that today."
Like Sportscasting on Facebook. Follow us on Twitter @sportscasting19.