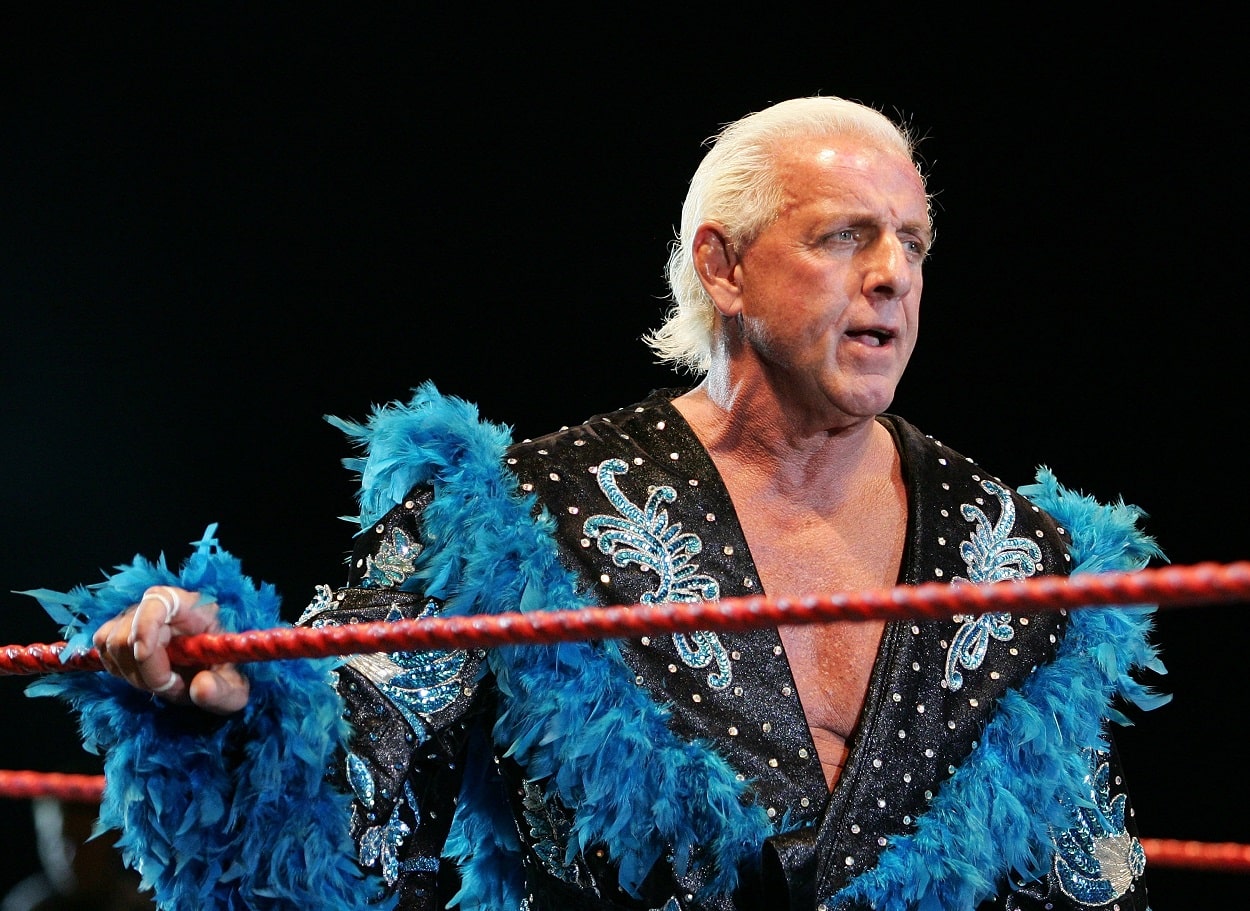 Ric Flair: Ranking the Top 5 Opponents of The Nature Boy's Storied Career
Ranking Ric Flair's best opponents during his legendary pro wrestling career.
One would be hard-pressed to name any professional wrestler who has faced as many legendary figures as Ric Flair.
Obviously a legendary figure himself and the arguable GOAT of professional wrestling, the two-time WWE Hall of Famer has squared off with essentially every big name one could imagine — minus some of your newer superstars, of course.
From the AWA to Jim Crockett Promotions and the NWA to WCW to WWE to TNA and everywhere else in between, Flair engaged in some of the greatest feuds and matches the industry has ever seen. So as "The Nature Boy" prepares for his final match (we've heard that before) in Nashville, we thought we'd take a look at Flair's top five rivalries.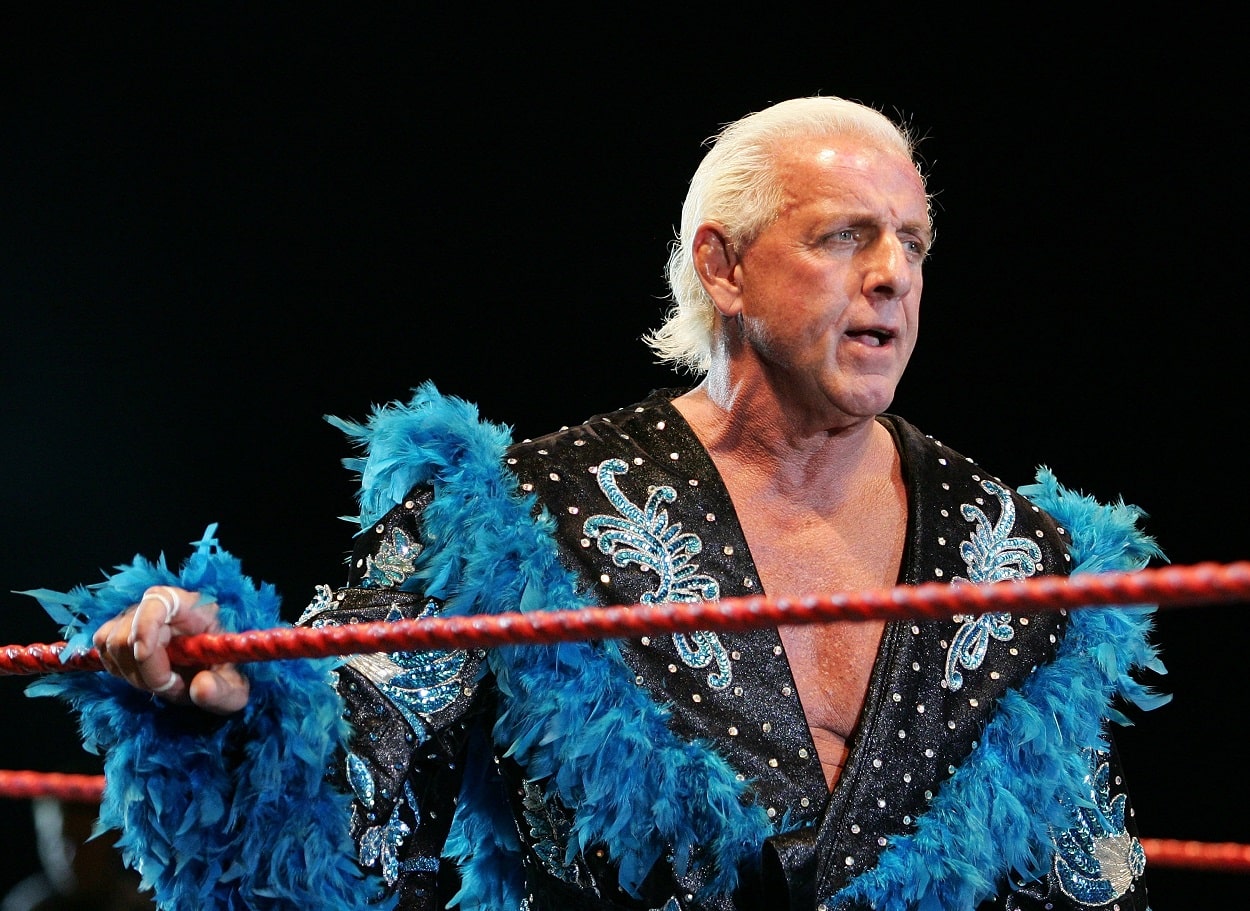 Now, whittling this list down to just five was no easy task. Nikita Koloff didn't make the cut. Terry Funk didn't make the cut. Barry Windham didn't make the cut. Lex Luger didn't make the cut. Hulk Hogan didn't make the cut. The list goes on and on.
So which five legends did make the cut? Let's find out as we count down the greatest rivalries of "The Nature Boy" Ric Flair.
5. Harley Race
Easily one of the best feuds in all of professional wrestling in the early 1980s, Ric Flair and Harley Race engaged in a series of epic matches for the NWA World Heavyweight Championship.
In June 1983, at a house show in St. Louis, Race defeated Flair for the title and held it for the next 167 days leading into their incredible Steel Cage Match at the inaugural edition of Starrcade, where "The Nature Boy" regained the title.
Race regained the title in New Zealand in March 1984, but Flair won it right back just three days later in Singapore.
4. Randy Savage
Ric Flair engaged in some fantastic feuds during his later runs in WWE, but nothing will match what he did during his first run for Vince McMahon against "Macho Man" Randy Savage.
When Flair left WCW for WWE in 1991, the wrestling world thought we'd finally see the dream matchup between Flair and Hulk Hogan at WrestleMania 8. But after some not-so-rave reviews of house show matches between "The Nature Boy" and the Hulkster, the decision was made to make Savage the challenger for Flair's WWE title, which he won at the 1992 Royal Rumble.
The build to the Flair-Savage bout at WrestleMania was fantastic, but the match was even better. Truth be told, I'd put it up against just about any WWE Championship match in WrestleMania history. The two resumed their rivalry years later in WCW. Everything they did together was better than any Flair-Hogan collaboration.
3. Dusty Rhodes
Characters don't get much more different than those of Ric Flair and Dusty Rhodes, do they? Flair was the arrogant, wealthy heel who was easy to hate (wonder why that is), while Rhodes was the working man's babyface who was easy to love. And the two being polar opposite made for some great work between the two icons.
Wrestling promos don't get much better than Dusty's "Hard Times" promo during a 1985 feud with Flair, but that was just one of their legendary programs over the years. Flair's first world title win came at Rhodes' expense in September 1981, and the two battled throughout the 1980s. In all honesty, Ric Flair doesn't become arguably the greatest heel in pro wrestling history without Dusty Rhodes.
2. Ricky Steamboat
If this were a list of Ric Flair's best matches, his trilogy with Ricky Steamboat in 1989 might just be the top three on the list. And that's not a joke.
While easily one of WWE's best overall workers (see his match with Randy Savage at WrestleMania 3), Steamboat was never going to be in the world title picture as long as Hulk Hogan was there. But when he left Vince McMahon for WCW in 1989, Steamboat was finally given a chance to truly shine in the main event and took full advantage of it.
In February 1989, at the Chi-Town Rumble in Chicago, Steamboat defeated Flair to win the NWA World Heavyweight Championship. At Clash of the Champions in April, the two battled in a Best-of-Three Falls Match that lasted nearly an hour. Steamboat retained in a controversial finish, which led to a match the following month at WrestleWar in Nashville.
In what was arguably the best match of the three, Flair regained the title with an inside cradle (love it) and shook Steamboat's hand afterward in a show of respect.
So who does that leave? We're betting you know already.
1. Sting
As the 1980s were coming to a close, Ric Flair needed a new rival. And before Steamboat, already an established star, came into the picture, "The Nature Boy" essentially handpicked a young Sting and made him a superstar.
Less than a year after arriving in the NWA, Sting challenged Flair for the world title in March 1988 at Clash of the Champions, battling the champ to a 45-minute draw. For the next decade-plus, Flair and Sting wrestled on countless occasions, sometimes with a title on the line and sometimes not.
As it goes in the wrestling world, they were both friends and enemies at various points, and it was only fitting that the last-ever match on Monday Nitro in 2001 was Ric Flair vs. Sting. What a way to end an era.
WOOOO!!!
Like Sportscasting on Facebook. Follow us on Twitter @sportscasting19 and subscribe to our YouTube channel.