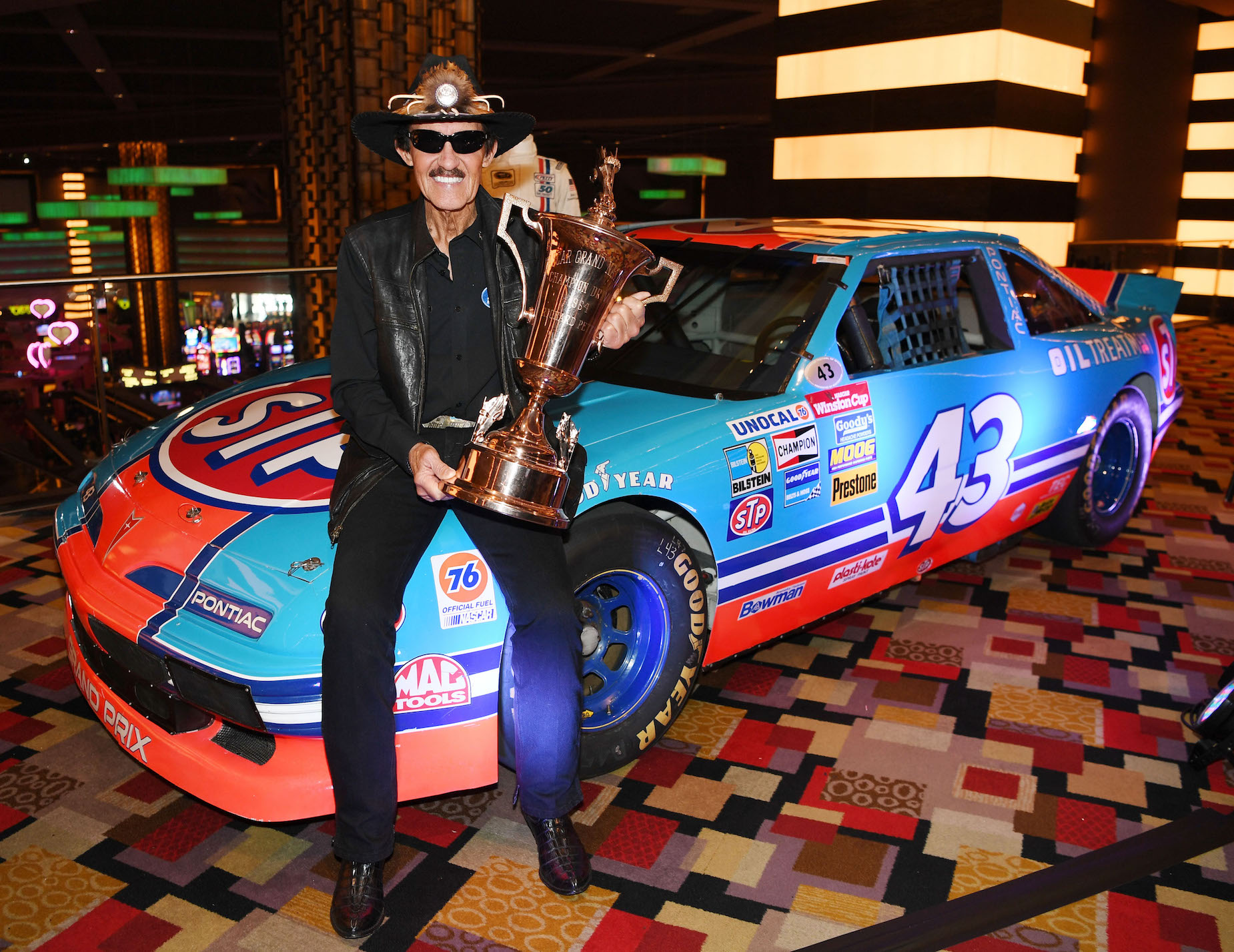 Richard Petty Made a Fortune in NASCAR But Never Considered Racing a Job: 'Driving a Car Was the Hobby'
While Richard Petty made a fortune in NASCAR and became a living legend, he never considered driving a race car to be work.
Even if you don't know much about NASCAR, you can probably intuit that Richard Petty knows a thing or two about the sport. Between his signature look of mustache, sunglasses, jeans, and cowboy hat and his North Carolina roots, something about him just screams 'race car driver.' And, as his resume confirms, that assumption is right on the money.
Despite his success on the NASCAR circuit, though, Richard Petty never considered driving a car to be his job. In the motorsports legend's mind, his real work took place somewhere other than behind the wheel.
Richard Petty earned his title of NASCAR's king
No matter your favorite sport, everyone has its own set of legends. In the world of auto racing, though, few men stand taller than Richard Petty.
Despite the fact that his father was a NASCAR driver, Petty showed early promise as a football player; his future, however, would be behind the wheel rather than on the gridiron. He made his NASCAR debut just after his 21st birthday and promptly captured the Rookie of the Year title.
After that hot start, Petty's star only continued to rise. Barring a brief spell as a drag racer during a NASCAR boycott, he became a fixture on the stock car scene; if there was a race happening, it was safe to assume that he'd be somewhere near the front of the pack.
While you could devote an entire novel to Petty's on-track accomplishments, even the greatest hits can give you a sense of his talent. As spelled out by the NASCAR Hall of Fame, he "has racked up most wins (200), most poles (123), tied for most championships (seven), most wins in a season (27), most Daytona 500 wins (seven), most consecutive wins (10) and most starts (1,185)." If anyone is worthy of being called 'the King,' it's him.
That success has continued even into retirement
At the end of the 1992 NASCAR season, Richard Petty hung it up and retired from stock car racing. The King's success, however, wouldn't end there.
As you'd probably expect from his on-track success, Petty had no problem making money. A good chunk of change comes from Richard Petty Motorsports—Forbes estimated the team's value at $28 million in February 2020—but the NASCAR legend has plenty of additional business ventures and sponsorship deals.
In total, Petty's fortune reportedly clocks in at somewhere in the neighborhood of $65 million; in many ways, it's good to be king.
Richard Petty never considered driving to be work, though
There's an old cliche that says, "if you love what you do, you'll never work a day in your life." To some extent, it seems like Richard Petty followed that mantra during his time on the NASCAR scene.
"For me, driving the car was the hobby," Petty explained to Joe Posnanski in an NBC Sports piece. "It wasn't a job. My job was working on a racecar all week. When I was in the car, I was on my own, it was me and the car. I could do what I wanted to do, nobody hollering at me."
Maybe that mindset helps explain Richard Petty's incredible success as a NASCAR driver. Whatever he did when he got behind the wheel certainly worked out pretty well.