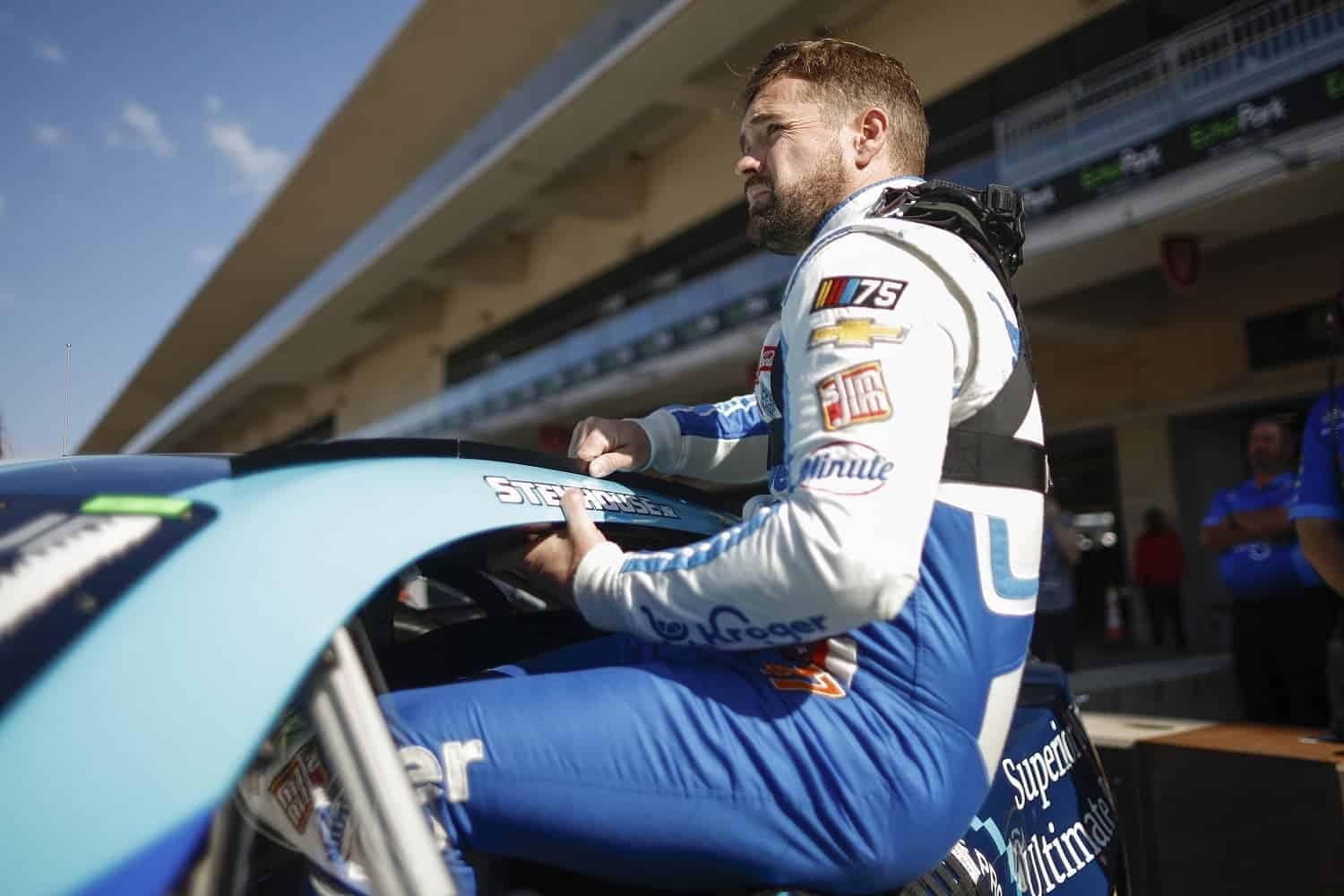 Ricky Stenhouse Jr. Has Something in Common With 8.6 Million Car Owners, and It Could Cost Him Valuable Time in the Pits
Ricky Stenhouse Jr. has lost his pit crew to Chris Buescher as RFK Racing tries to beef up the No. 17 team.
The season was going well for Ricky Stenhouse Jr., with the 2023 Daytona 500 win marking his first trip to Victory Lane since 2017. He arrives at Talladega this weekend 13th in points thanks to four top-10 finishes, putting Stenhouse on a pace to crush his career high.
His fortunes took a turn for the worse this week when he fell victim to a recall of sorts by Ford, a surprising development considering Stenhouse drives the No. 47 Chevy.
The JTG Daugherty team appears to be playoff-bound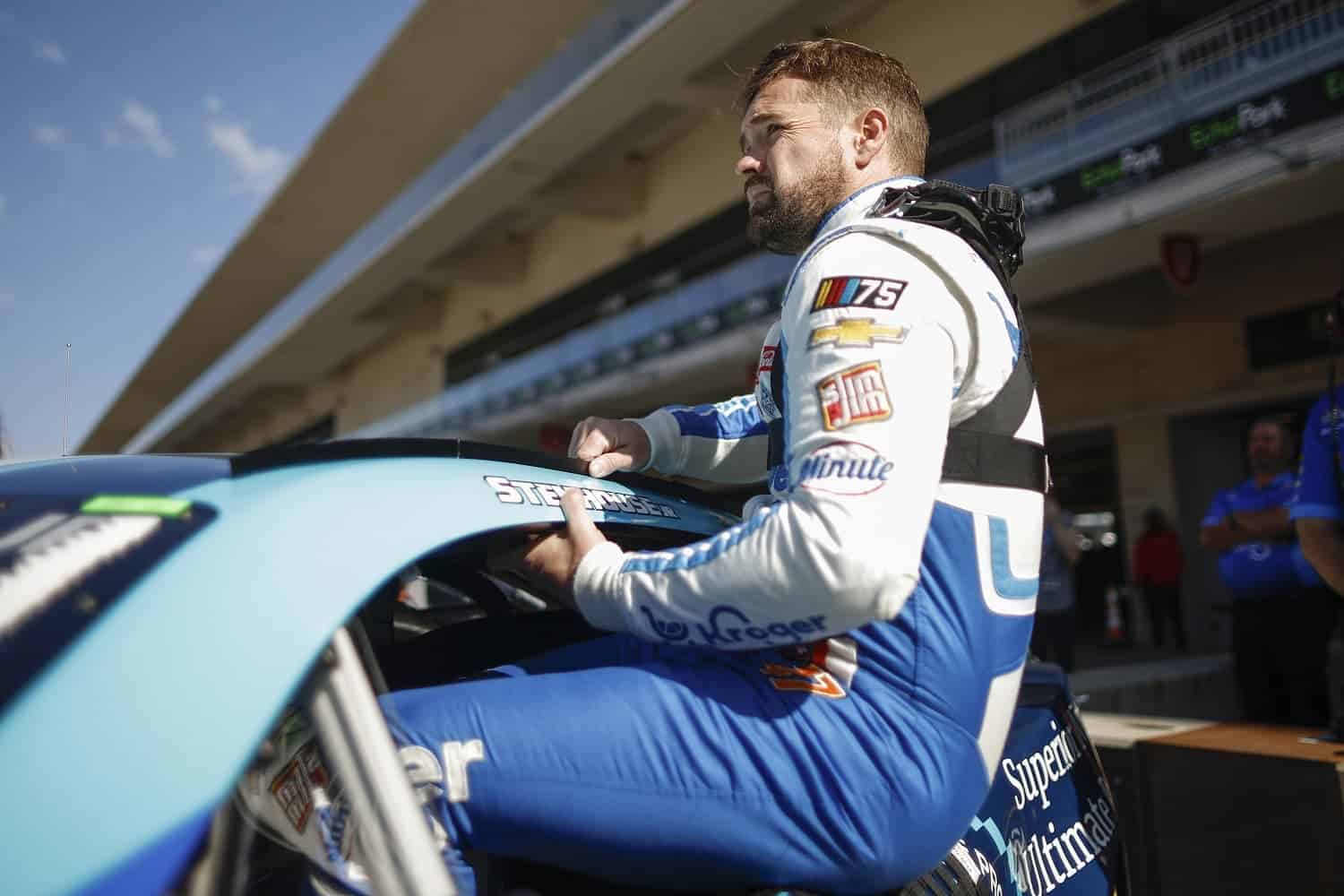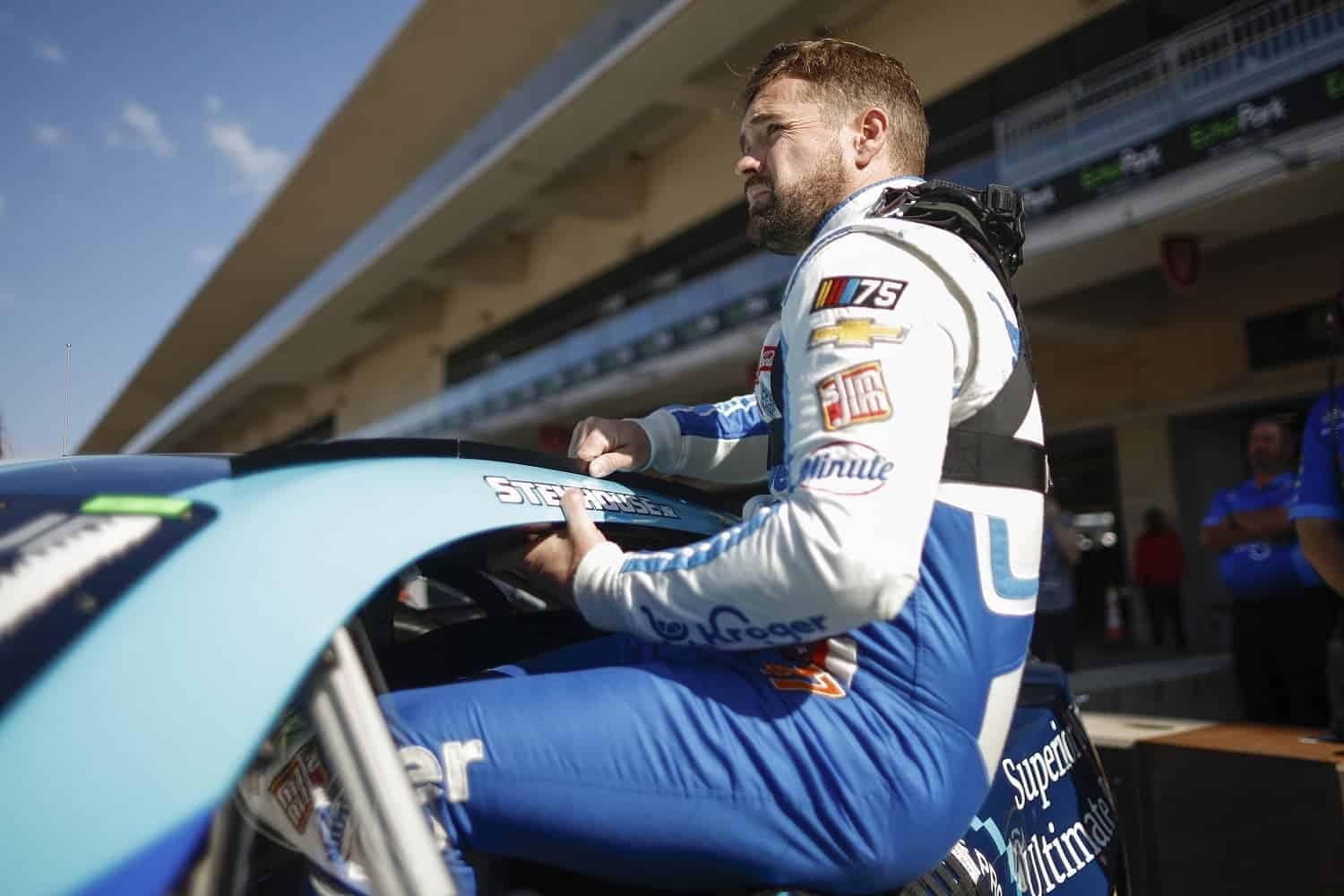 Barring an outlandish run of success by previously winless drivers, Ricky Stenhouse Jr. can consider himself locked into the Cup Series playoffs this season, which hasn't happened since 2017. Stenhouse won at Daytona and Talladega that year. Coupled with his Daytona 500 victory to kick off this season, it's why many eyes will be on him Sunday at the biggest oval in NASCAR.
It doesn't hurt that he arrives following a fourth-place showing on the dirt at Bristol and eighth place last weekend at Martinsville. The season is turning into the best news the JTG Daugherty team has had in a long time.
The Kroger supermarket chain re-upped with the organization early last summer, and Stenhouse is making his contract extension look like a smart move despite his going 199 races between wins.
Ricky Stenhouse is the victim of a Ford recall, sort of
The National Highway Traffic Safety Administration reported that the Ford Motor Co. recalled 8,636,265 cars last year. That's more than twice as many cars as General Motors recalled.
As far as we know, none of the manufacturer's 67 various recalls affected Ricky Stenhouse Jr. Unfortunately for him, he had an entire pit crew recalled this week in a move clearly aimed at bolstering one of the Ford teams in the current Cup Series season.
Roush Fenway Keselowski Racing, which fields the Fords of Brad Keselowski and Chris Buescher, supplies the pit crew for Stenhouse. This week, RFK informed JTG Daugherty it was moving the Stenhouse crew to Buescher's car and giving its customer the No. 17 Ford's crew.
The reason is clear. Buescher's situation isn't dire – he's 16th in points – but he has only cracked the top 10 once since placing fourth at Daytona to start the year. RFK thinks it can shave time off his pit stops, and every second counts in NASCAR.
Ricky Stenhouse Jr.: 'Our guys performed the best'
This week's news about the pit crews illustrates the pitfalls of being a one-car garage. JTG Daugherty contracts with RFK Racing for its pit crew because bigger teams can do the hiring and training in a more cost-effective manner.
Nevertheless, the disappointment was apparent in Ricky Stenhouse Jr.'s voice this week during an interview on SiriusXM NASCAR Radio.
"When you're a team that's a customer of somebody else, I guess things like that happen," he said. "For us, we were basically told that we had our pit crew, the pit crew was ours, and we would have it for the year. And then our guys performed the best on pit road the past week, and they called and said, 'Hey, we're going to change them. We're taking them.'
"So, the '17' team's taking our pit crew, which is a bummer. I mean those guys took us to a win and they've been they've been working hard."
Now, the onus is on Stenhouse crew chief Mike Kelley to get the new guys ready. Morale might be a little low at the moment since the new Stenhouse crew was essentially told it wasn't doing well enough on Chris Buescher's car.
"I know Mike will take these other guys and get them pumped up and ready to go," Stenhouse said, "and I feel like Mike gets maybe a little bit more out of them than other people do."
Got a question or observation about racing? Sportscasting's John Moriello does a mailbag column each Friday. Write to him at [email protected]