Both Roger Federer and Serena Williams Could Make History at Wimbledon
Roger Federer and Serena Williams are easily two of the greatest tennis players of all time. Truth be told, I call each the GOAT in every conversation I'm ever in about either. But that's obviously just one man's opinion. With an incredible 43 Grand Slam singles titles between them, Federer and Williams, both of whom will be 40 soon, are both looking to add to their respective legacies as the 2021 edition of Wimbledon gets underway. Both have obviously had quite a bit of success at the All England Club over the years and both are in a position to make some tennis history.
Roger Federer and Serena Williams have 15 Wimbledon singles titles between them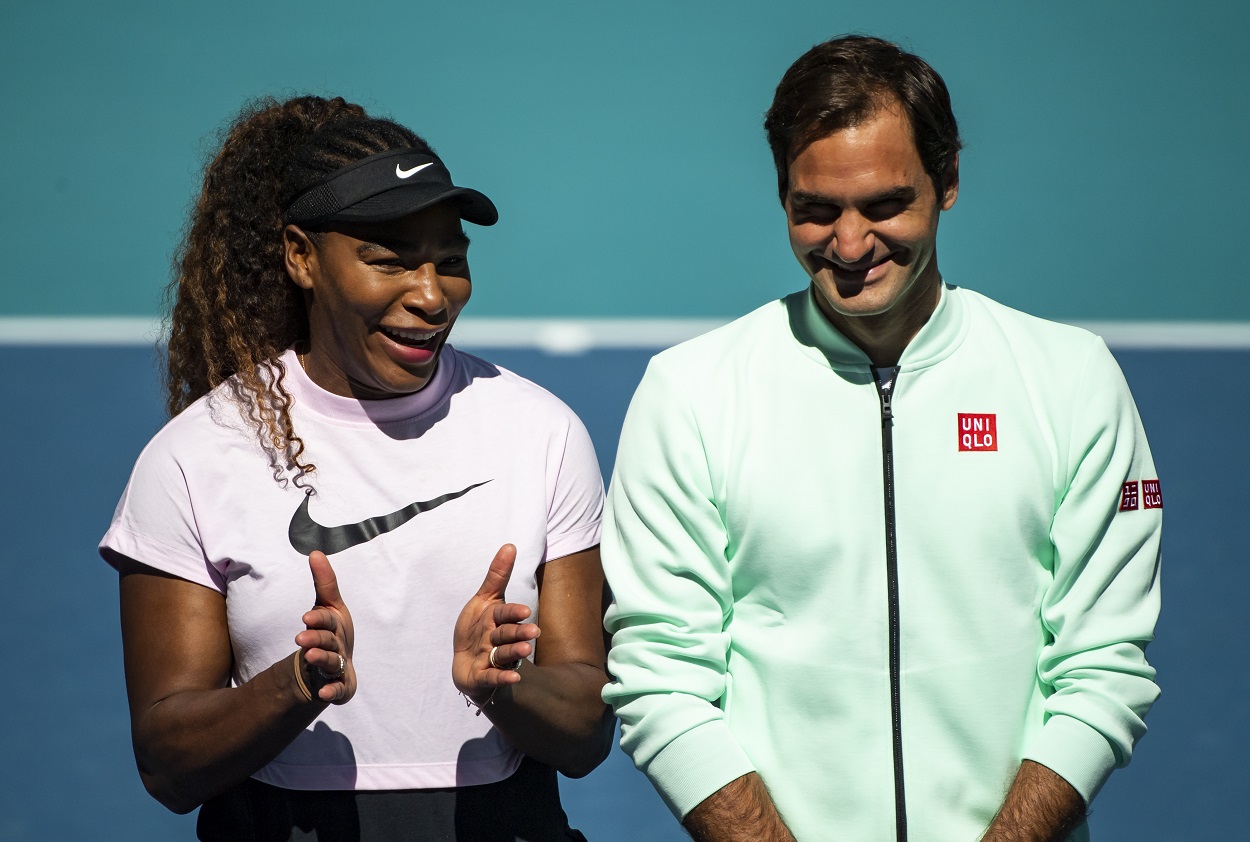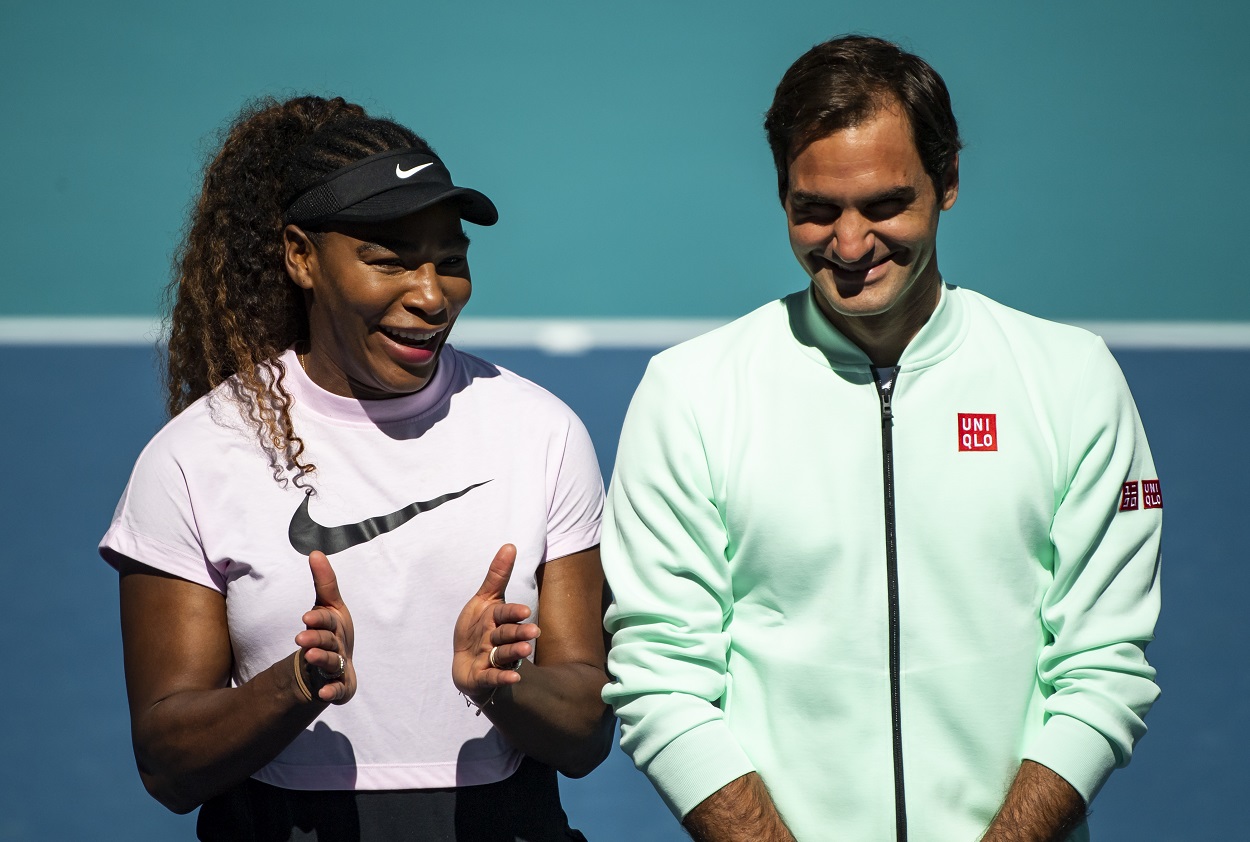 Counting only singles titles, Federer and Williams have 15 Wimbledon titles between them.
Of the two, Serena was the first to capture a singles title at the All England Club, doing so as the second seed in 2002, defeating sister Venus in the final, which she did again the following year. Following a five-year drought, Williams then won back-to-back Wimbledon titles, again beating Venus in 2009 and then knocking off Vera Zvonareva in 2010.
In 2012, Serena defeated Agnieszka Radwanska to capture Wimbledon singles titles number five, and then again went back-to-back in 2015 and 2016, beating Garbine Muguruza and Angelique Kerber, respectively. Williams' seven titles are good for a tie for the second-most in the Open Era and the third-most all-time.
As for Federer, his first title at Wimbledon came a year after Williams' first in 2003, capturing his first-ever Grand Slam title with a victory over Mark Philippoussis. It was the first of five consecutive titles at the All England Club for the Swiss superstar as he defeated Andy Roddick in 2004 and 2005 and Rafael Nadal in 2006 and 2007.
Following a loss to Nadal in 2008, Federer captured a sixth title with a victory over Roddick in an instant-classic, 77-game final, the longest in history. He earned title number seven in 2012 with a win over Andy Murray and captured a record eighth victory in 2017 with a straight-set win over Marin Cilic.
A Wimbledon win gives Federer the solo lead in Grand Slam men's singles titles
Not only would Federer add to his own tournament record with a ninth Wimbledon victory, but it would also break a tie between him and Nadal for the most Grand Slam men's singles titles of all time as each currently has 20. Win or lose, Federer will still own a least a share of the all-time lead as Nadal isn't competing this year. However, just behind with 19 Grand Slam singles titles is top-seeded Novak Djokovic, who's won five times at the All England Club and comes in as the two-time defending champion (remember the tournament wasn't played in 2020).
As Federer is seeded sixth, the only way he would face Djokovic would be in the final.
A win for Serena ties her with Margaret Court for the most all-time Grand Slam women's singles titles
As it stands now, Serena owns the most Grand Slam women's singles titles in the Open Era with 23, putting her one ahead of Steffi Graf. However, when it comes to the most Grand Slam women's singles titles of all time, that record belongs to Margaret Court, who has 24, 11 in the Open Era and her first 13 in the era in which only amateurs were allowed to compete in Grand Slam events.
Nevertheless, the number is 24 and Williams needs a victory to match. And this may be the best chance she's going to get as the women's field is missing defending champion Simona Halep, who defeated Serena in the 2019 final but is out with a calf injury. Also not in the field is the world's second-ranked player, Naomi Osaka, who upset Williams in the final in 2018 but is simply choosing to sit out.
Like Federer, Williams is seeded sixth and her biggest obstacle in reaching yet another Wimbledon final might just be 17-year old Coco Gauff, with whom she could match up in the fourth round.
UPDATE: Well, so much for Serena making history as she was forced to retire from her opening-round matchup against Aliaksandra Sasnovich with an apparent leg injury.
Stats courtesy of ATPTour.com
RELATED: Mike Tyson on Serena Williams-'I Don't Want to Get in the Ring With This GOAT'