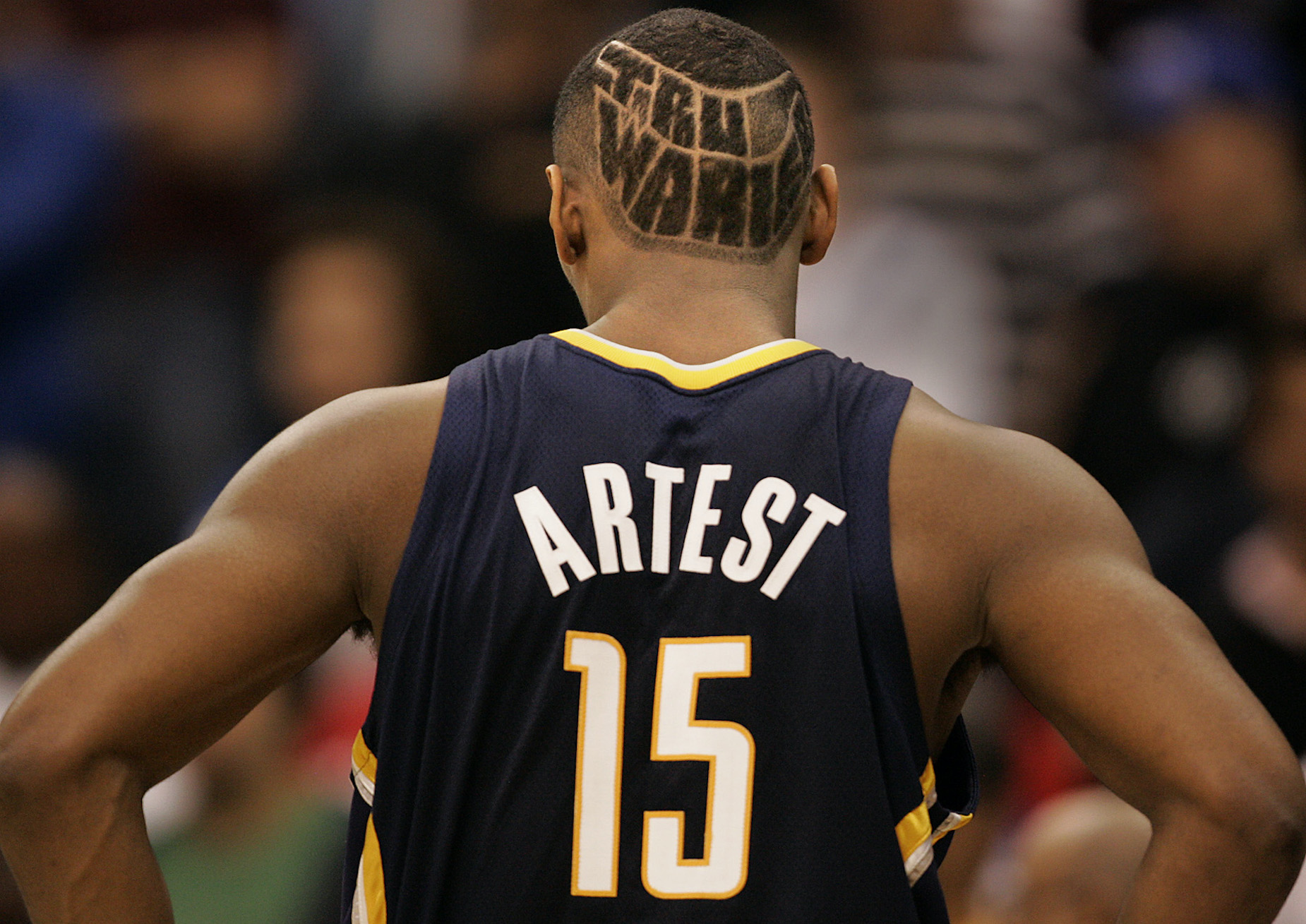 Ron Artest Once Broke Michael Jordan's Ribs and Then Received 1 of 'the Greatest Phone Calls' From His Airness
While Michael Jordan wasn't someone to mess with, Ron Artest never backed down from a challenge.
During his time in the NBA, Michael Jordan built up quite the reputation. Between his incredible skills and ruthless nature, His Airness earned the right to be treated with respect. A young Ron Artest, however, played by his own rules.
During the early days of his professional career, Artest, who has since changed his name to Metta Sandiford-Artest, hit the court with MJ and ended up breaking the legend's ribs. While that situation could have ended in disaster, it set the stage for the young forward to receive one of the greatest phone calls of his life.
Ron Artest didn't back down from anyone on the defensive end of the floor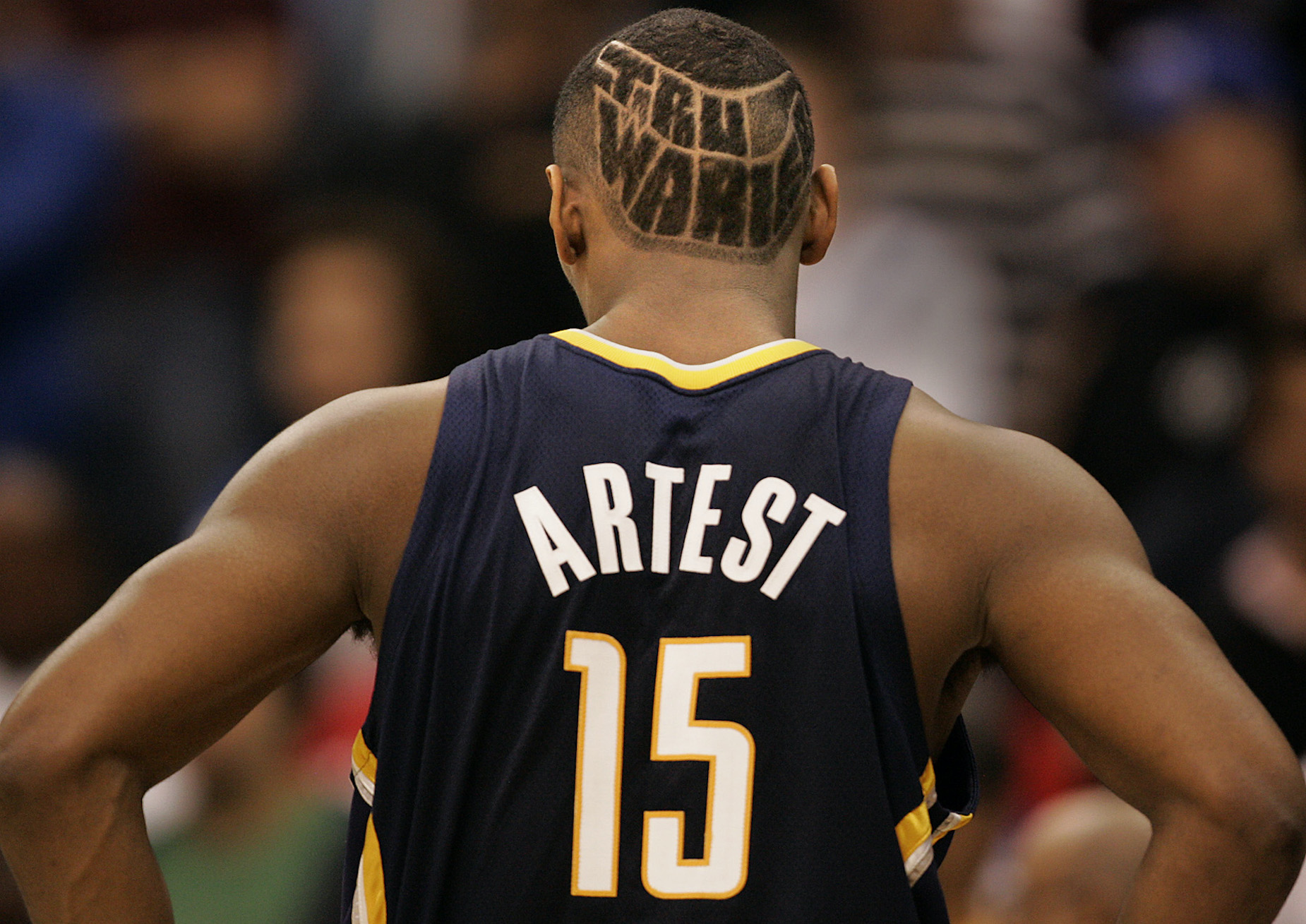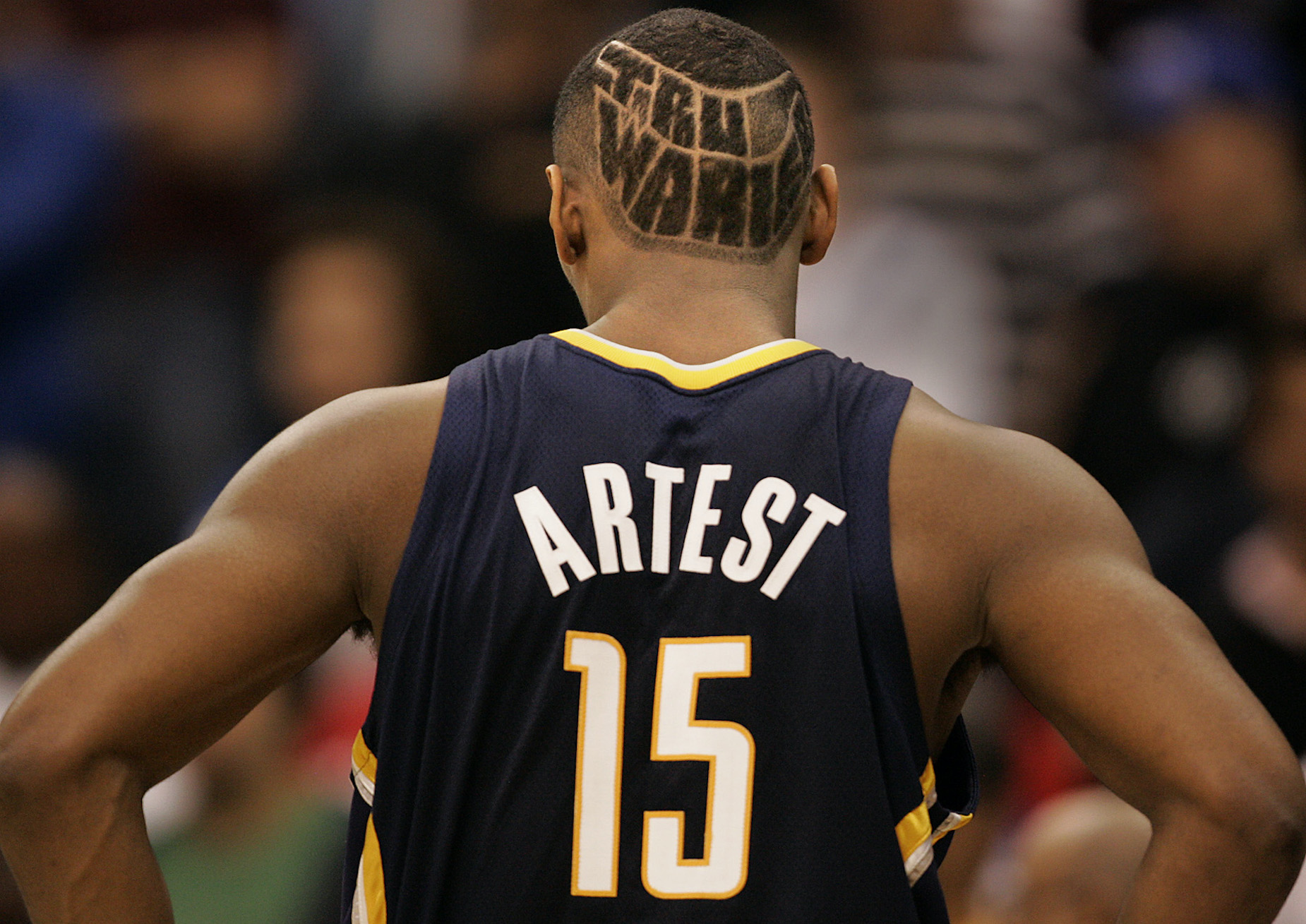 These days, Artest is remembered more for his frequent name changes and infamous role in The Malice at the Palace than anything else. During his time on the hardwood, though, the forward also became known for his defensive effort.
Artest grew up in Queens and honed his game on the playgrounds of New York. That setting, combined with some harsh lessons from his father, helped create the fearless defender who eventually reached the NBA stage.
 "My dad used to throw me around on the floor playing basketball," Artest told ESPN's Andy Kamenetzky in 2010. "Hit me going up for layups. You know, bruises and all kinds of things like that. He would score, and I would get mad. That's where it started. I played the same way as my dad. I played in college the same way and in the NBA. I had to change up a little bit, a little too aggressive at times. But if you see my dad, he was a big man. But he definitely prepared me. And my neighborhood prepared me. I think that's what got it done."
As Artest noted, he did get it done at every level.
The forward starred at St. John's University and then made the leap to the NBA. In the professional ranks, he earned the 2004 Defensive Player of the Year title, made the All-Defensive First Team twice, and secured a spot on the All-Defensive Second Team on an additional two occasions.
Breaking Michael Jordan's ribs in a scrimmage
As a defensive stopper, Artest didn't take it easy on anyone. One scrimmage, Michael Jordan learned that the hard way.
During the summer of 2001, Jordan was working himself into shape to come out of retirement and join the Washington Wizards. He hit the court in a series of scrimmages and asked Artest, who played for the Bulls at the time, to join in.
While the games were only played for bragging rights and conditioning purposes, the young forward didn't take it easy on His Airness.
"And then you know, [on that day] when he locks you in the post, I tried to deny, because the key to Jordan is you can't let him touch the ball, right? So then, as I was denying with the left hand, my right elbow went under his hand that was under his left hand that was grabbing me, so I get his hand out the way, then I hit him with my elbow in his ribs, and then the ref called an offensive foul," Artest recounted to Sam Amick and Joe Vardon of The Athletic. "Jordan had refs at every single run, and the ref called an offensive foul, and I'm like, 'Yeah!' And then Jordan went like this [holds his side], and I was like 'Oh…'"
As it turned out, Artest didn't just elbow Jordan. He broke the living legend's ribs.
Ron Artest ended up receiving an unforgettable phone call from Michael Jordan
As you might imagine, Artest was shaken up by what happened on that fateful day. Jordan personally invited him to join in the scrimmage, and the forward returned the favor by injuring him.
"I remember [thinking] like, 'I think I hurt Michael Jordan,' so I went home, and I didn't leave my house for like two days," Artest explained. "I didn't go back to the gym, and everybody's like, 'Where you at?' I was just home. I was drinking some Hennessy, and the Bulls didn't hear from me, and then … my agent called me at the time, it was Mark Bartelstein. And he called me and said, 'Hey, you all right?' I said, 'No, I think I hurt Michael Jordan.'"
To make matters worse, a rumor began to circulate that Artest had injured Jordan in a fight. In that moment, though, the New York native received a boost from an unlikely source: His Airness.
"Then Jordan calls me, and Jordan was like, 'Hey man, it's OK. Things happen, and don't worry about it.' And then I went back to playing," Artest said. "It was one of the greatest phone calls I got in my life."
His Airness wasn't someone to mess with, but, at the same time, he recognized game and respected those who didn't back down. It's safe to say Ron Artest fit that bill, and, after receiving that call from Jordan, he went on to have quite the career.