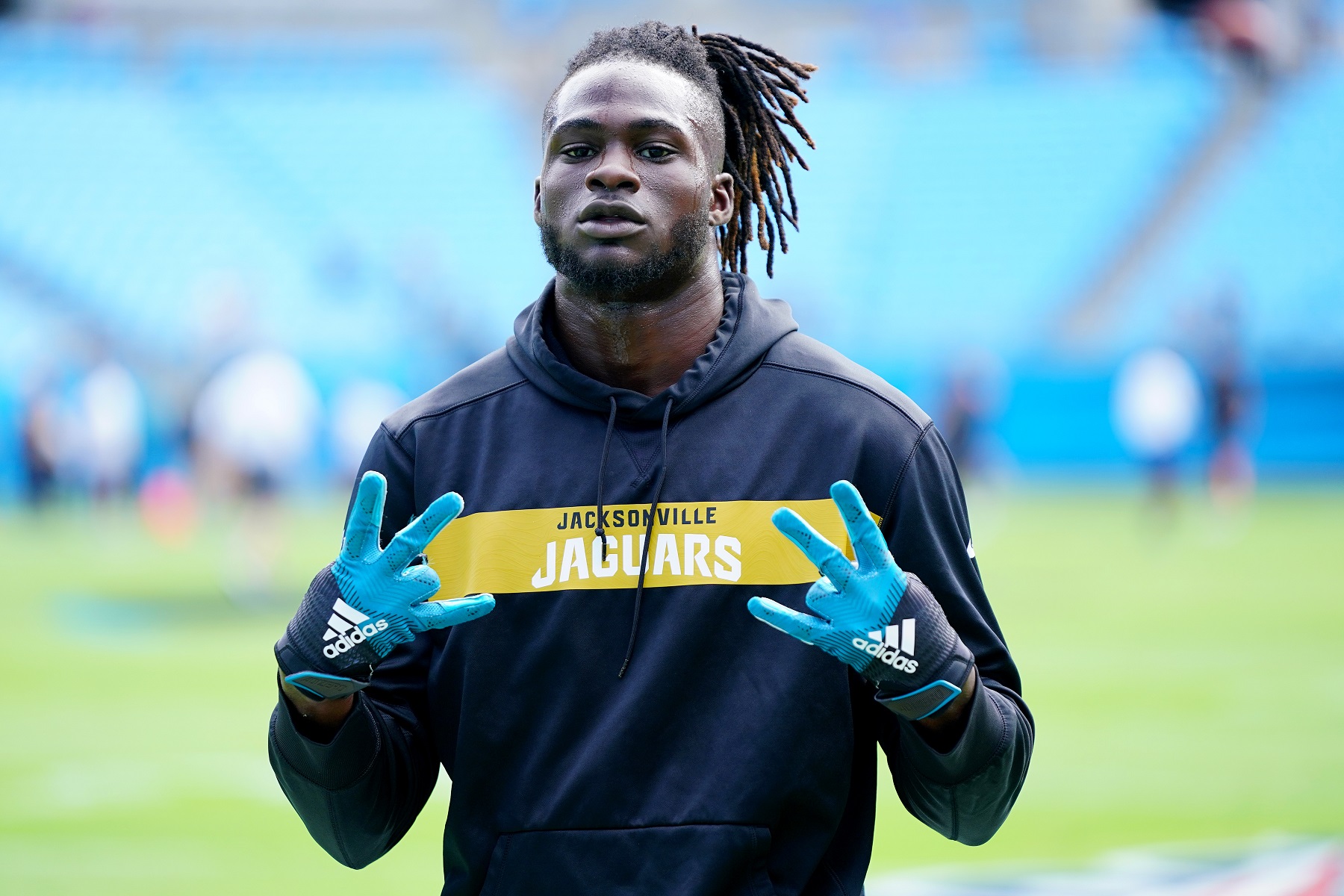 Ronnie Harrison Takes a Parting Shot at the Tanking Jacksonville Jaguars
Ronnie Harrison has made it clear he's happy to have escaped the Jacksonville Jaguars organization via a trade to the Cleveland Browns.
If parting is such sweet sorrow, as suggested by one Mr. William Shakespeare, then Ronnie Harrison didn't get the memo. The third-year safety says his departure from the Jacksonville Jaguars last week was strictly sweet because moving on the Cleveland Browns actually qualifies as a step up.
The Jacksonville Jaguars are a mess
The Jacksonville Jaguars have posted 11 losing seasons in the last 12 years – and for the most part we're not talking about close calls. Eight of those seasons have ended with five or fewer victories.
Coming off a 6-10 showing last season, the immediate future isn't looking a whole lot brighter. Jacksonville will benefit from the arrival of three of the first 42 picks in last April's NFL draft, but that doesn't even approach what they've traded away lately.
They shipped out cornerback Calais Campbell (Baltimore Ravens), cornerback A.J. Bouye (Denver Broncos), and defensive end Yannick Ngakoue (Minnesota Vikings) for four draft picks this offseason. That was on top of sending three-time All-Pro cornerback Jalen Ramsey to the Los Angeles Rams early last season for a pair of first-round picks and a No. 4.
Cutting Leonard Fournette (1,152 rushing yards and 76 receptions in 2019) last week was followed by one more move. Jacksonville resumed its purge of the defense last week by trading safety Ronnie Harrison to the Cleveland Browns for a fifth-round draft pick.
Ronnie Harrison is a potential star in the making
Ronnie Harrison was a two-year starter in the secondary at Alabama before leaving after his junior season to declare for the NFL draft. He made 157 tackles and five interceptions over his final two seasons.
The Jacksonville Jaguars selected Harrison late in the third round of the 2018 draft and signed him to a four-year contract that will pay $750,000 for the upcoming season. He won a starting safety job midway through his rookie season, which came to a halt with a mid-December knee injury, and followed up with 14 starts last season, when he made 71 tackles and a pair of interceptions.
He figured to be the starter once again at strong safety until the unexpected trade last week that sent Harrison to the Cleveland Browns.
Ronnie Harrison gets in a parting shot on his way to Cleveland
The Cleveland Browns became buyers last week, and the Jacksonville Jaguars were happy to play the role of seller. Safety Grant Delpit, selected in the second round out of LSU in April, ruptured an Achilles tendon at Browns practice on Aug. 24. Cleveland then acquired Harrison for a fifth-round pick in 2021.
"Thank you Jacksonville,'' Harrison posted on his Instagram account on Friday. "It's been a great two years and I am very thankful for the Jaguars organization, and the city of Jacksonville. However, Cleveland … I'm ready to get to work.''
Upon further reflection 48 hours later, Harrison's memories of the Jaguars weren't quite as fond.
"So Relieved To Be Out Of Jacksonville And Around A New Team Who Wants One Common Goal! Thank You God!," Harrison wrote on Twitter.
Actually, the Jaguars do seem to have a goal: winning the 2021 NFL draft. Jacksonville owns 11 picks over seven rounds. It has been suggested more than once that the franchise might be in "Tank for Trevor" mode. Clemson quarterback Trevor Lawrence is almost everyone's presumed No. 1 pick in the next draft, and a 2-14 season would almost certainly land the Jaguars a coveted prospect.
All stats courtesy of Pro Football Reference.