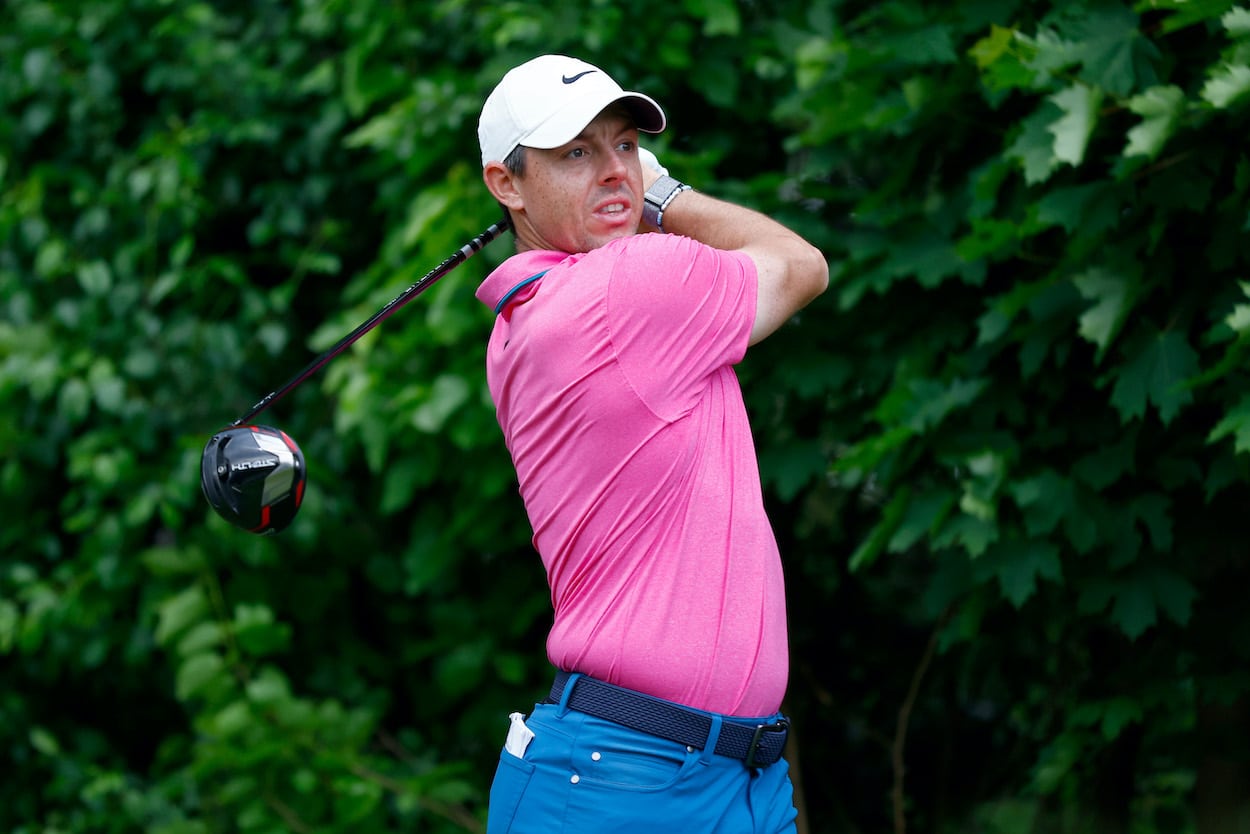 Rory McIlroy Took a Ruthless Shot at Greg Norman After Embarrassing LIV Golf With His Spectacular Victory
Rory McIlroy used his winning press conference to take a shot at Greg Norman.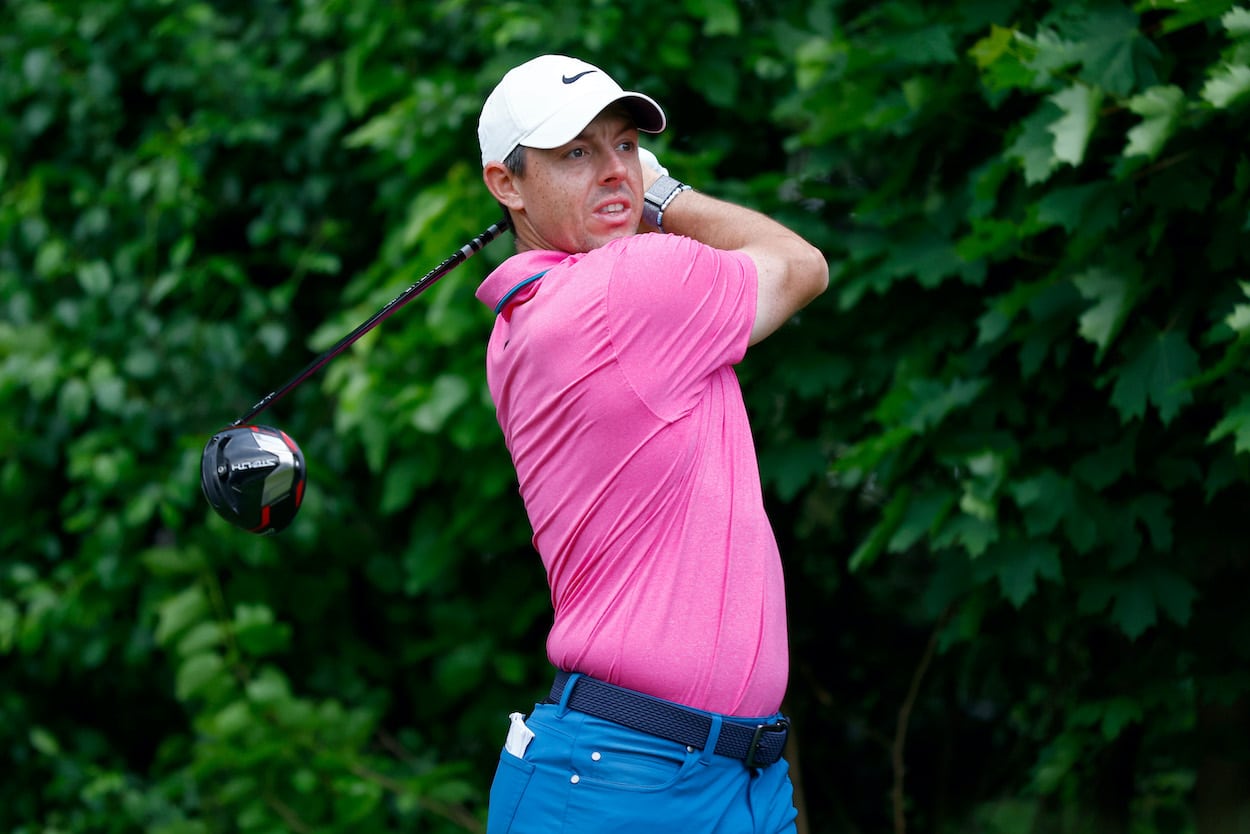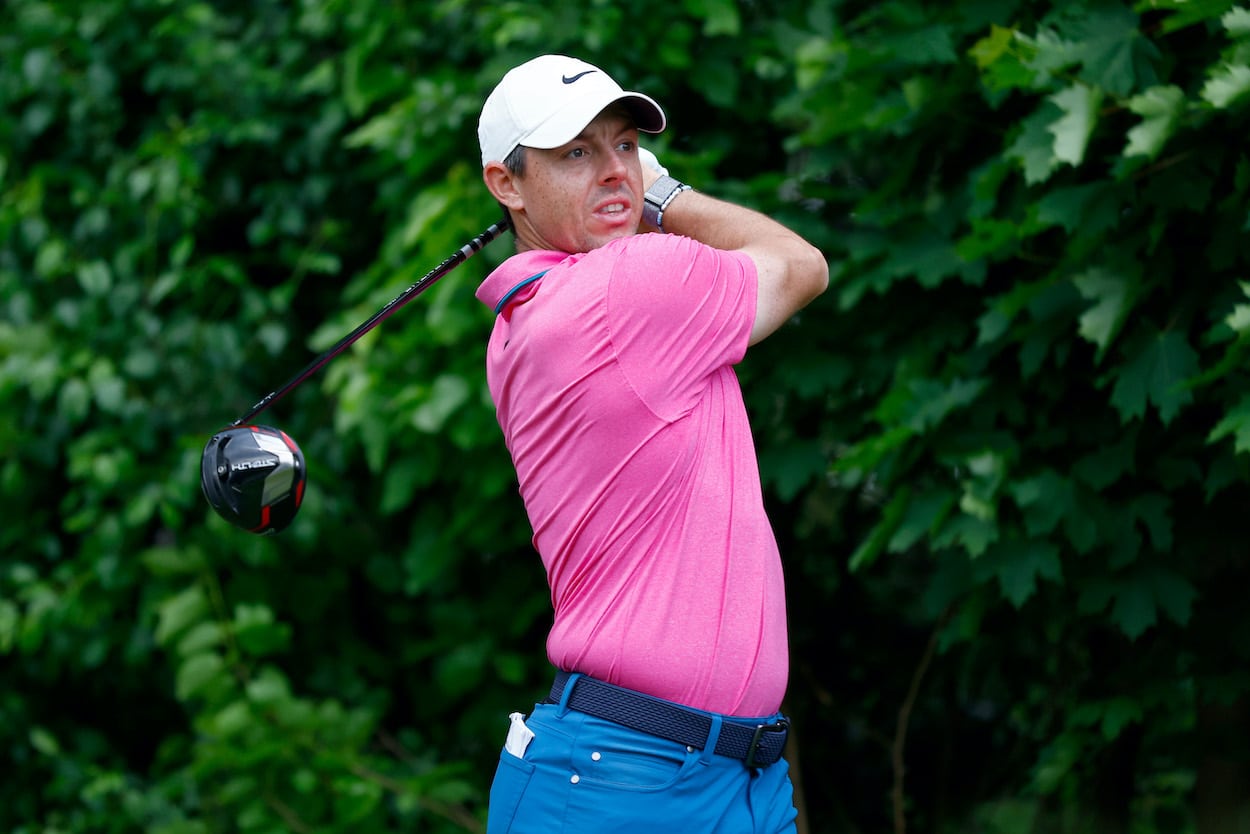 The last week has been one of the most eventful in the history of professional golf. Dustin Johnson, Phil Mickelson, and many others officially ditched the PGA Tour to participate in the inaugural LIV Golf tournament, Tiger Woods withdrew from next weekend's U.S. Open, and Rory McIlroy triumphed in a star-studded battle against Justin Thomas and Tony Finau to defend his RBC Canadian Open title.
McIlroy, who's been outspoken about his dissatisfaction with Greg Norman and LIV Golf, didn't just overshadow the new golf league with his incredible play on Sunday. He also decided to take a ruthless shot at Norman after the win to rub salt in the wound.
Rory McIlroy defends RBC Canadian Open title to reach 21 PGA Tour wins
The RBC Canadian Open returned to the PGA Tour this week after a two-year hiatus. McIlroy won the event the last time it was played in 2019, and he was back in the field this year to defend his title.
He started strong with a 4-under 66 and a 2-under 68 to put him in contention going into the weekend. A 5-under 65 on Saturday gave him a tie for the lead with Finau entering the final round.
One day after the forgettable LIV Golf Invitational finished up, McIlroy overshadowed the rival league with a spectacular 8-under 62 to win the second straight running of the RBC Canadian Open. The Northern Irishman birdied eight of his first 12 holes on Sunday, and after Thomas tied him on the 16th hole, he birdied the 17th and 18th to secure the 21st PGA Tour victory of his career.
Apparently, McIlroy had some extra motivation in his back pocket that led to the milestone win.
McIlroy took a ruthless shot at LIV Golf's Greg Norman after the win
McIlroy has been one of the strongest defenders of the PGA Tour in light of the recent rise of LIV Golf. He's previously bashed Mickelson for supporting the new league and has been clear he'll never bail on the PGA Tour for any amount of money.
Norman, the mastermind behind LIV Golf, has thus become an enemy of McIlroy's. Coincidentally, the two major champions entered Sunday with 20 PGA tour victories apiece.
McIlroy was well-aware of that fact, so he used it as fuel to show up Norman on what he expected to be his big weekend. After securing his 21st win to pass Norman, McIlroy went right for the jugular.
"This is a day I'll remember for a long time, 21st PGA Tour win, one more than someone else," he wryly told CBS Sports' Amanda Balionis on the 18th green. "That gave me a little bit of extra incentive today, and happy to get it done."
It wasn't enough for McIlroy to embarrass LIV Golf with a level of play the new league could only dream of replicating. He had to let Norman know that this is a war, and he intends to win it.
Like Sportscasting on Facebook. Follow us on Twitter @sportscasting19.