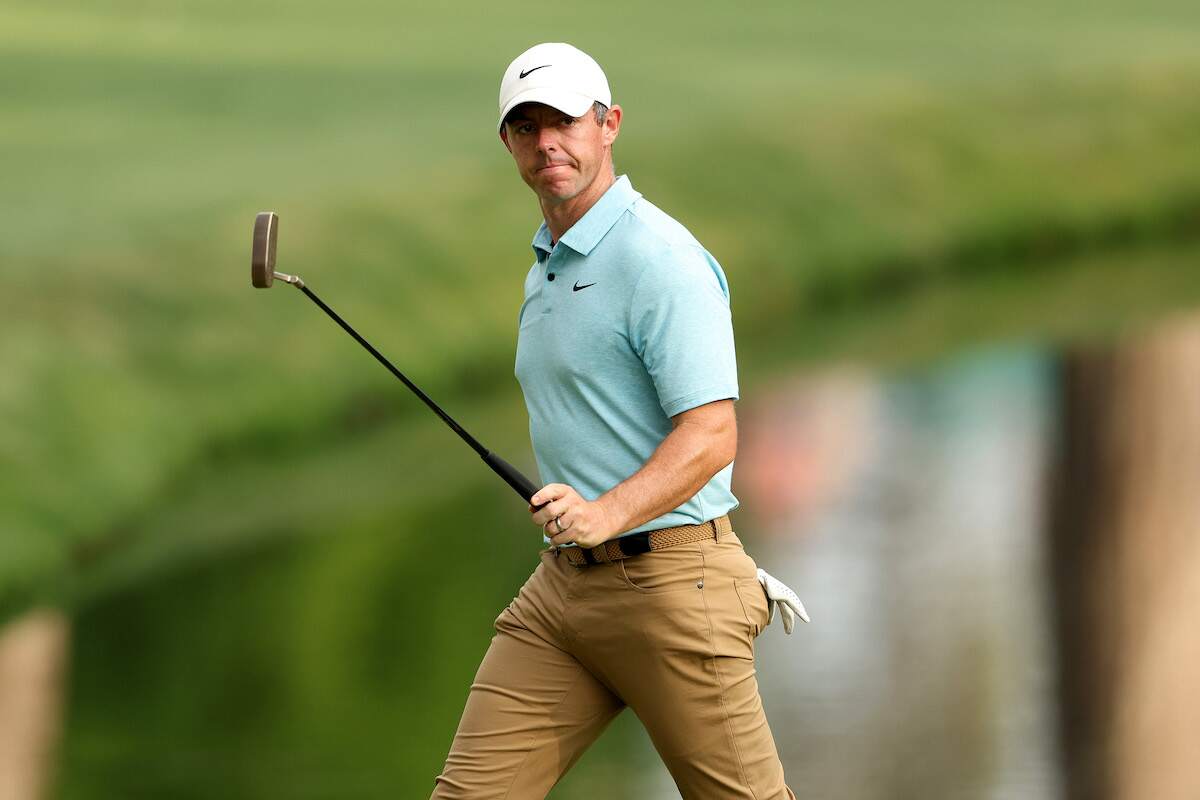 Rory McIlroy Winning the Masters Would Be the Ultimate Thorn in LIV CEO Greg Norman's Side
Rory McIlroy needs to win the Masters someday and make sure longtime rival and retired golfer Greg Norman knows all about it.
Rory McIlroy has climbed to the top of most mountains golf has to offer. The 33-year-old PGA star's storied career, packed with incredible victories and headline-grabbing rivalries, is strong enough that he would be seen as a success if he retired tomorrow.
McIlroy won't do that, though, because he's on a mission. One key golf achievement eludes him, despite years of being one of the best and most decorated living golfers. McIlroy needs to win the Masters someday and make sure longtime rival Greg Norman knows all about it.
Rory McIlroy and Greg Norman have been locked in a feud since 2020
McIlroy taking a Masters would be about so much more than another major win. It would place him on a different tier of golf history than the lofty one he's already in. A tier that would place him above Norman as the more accomplished pro golfer, in an objective sense.
The clash between Norman and his four-time major-winning rival began in 2020, as Golf.com reports. McIlroy took an oblique shot at the golf elder statesman over the then-upcoming LIV Golf tour. He compared the upstart to Norman's World Golf Tour attempt in 1994, which the legendary Arnold Palmer vehemently opposed.
Digging up that history was too far for Norman, who is also involved with LIV. The Shark started taking public shots at this upstart superstar, who he perceived as badmouthing him. Eventually the two made up after both said some nice things about each other in public, and they had a pleasant private phone conversation.
That didn't last. To promote LIV, Norman started talking down about McIlroy, claiming the young golfer was too bought-in to the PGA Tour culture to respect any new startup. From there, both began taking relentless shots at one another in the press. The notably vengeful McIlroy is likely using this feud at least a little bit to fuel his recent Masters performances.
Rory McIlroy and Greg Norman have several interesting similarities despite their personal differences
That negative drive that McIlroy likely ran with this weekend could've been channeled very differently. For now, he actually has a lot in common with his bitter rival. Both had the obvious talent to take a Masters, but neither has so far.
Golf Digest reports that both make the top 10 best players never to win the storied major. There are strong similarities in their play style. That led both of them to suffer notable collapses at the tournament. Unfortunately for both, these failures are prominent parts of their stories as PGA Tour pros.
Norman came close to the big title repeatedly. He made some odd decisions in 1986 that didn't work out. He fell to another golfer's out-of-nowhere freak performance in 1987. And, in what might sadly be his defining failure, he had perhaps the worst collapse in golf history with a horrific 11-swing performance on the final day in 1996.
McIlroy didn't launch himself ahead of Norman's legacy at the 2023 Masters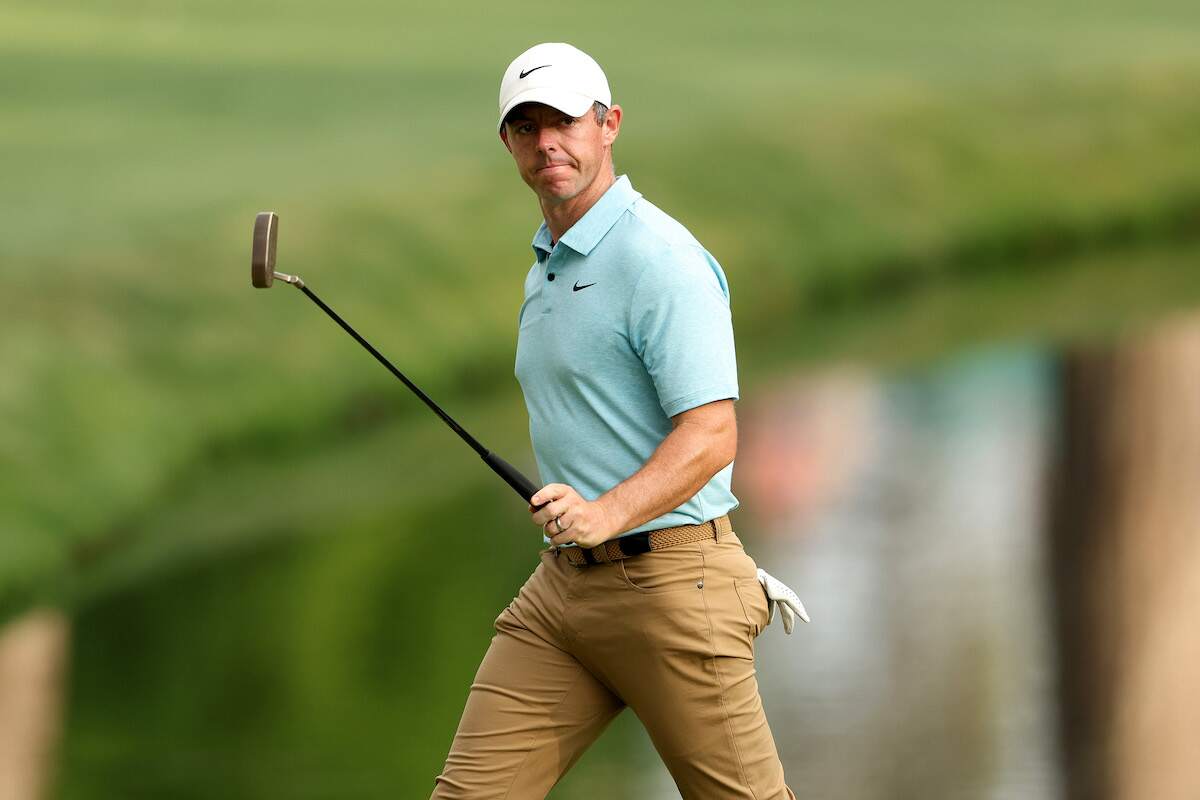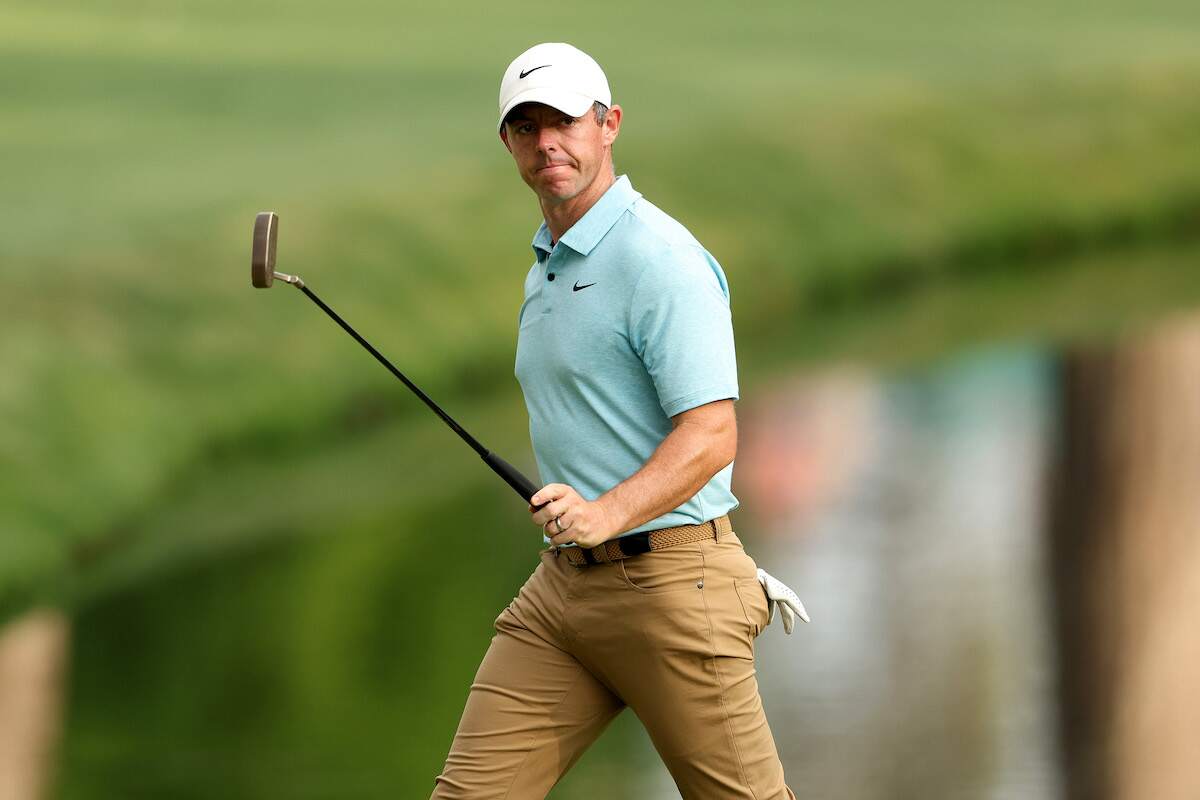 McIlroy's Masters career is in a similar position to Norman's, albeit without as clear of a narrative. He plays well nearly everywhere else, but an Augusta win isn't in the cards. Or at least, it hasn't been so far.
To get the edge on the LIV Golf CEO, McIlroy needed to win under particularly tough conditions. The tournament was disrupted by bad weather. It got dangerous enough that high winds pulled trees straight out of the ground near a group of fans, leading to a pause of play on Friday.
The Toronto Star reports that this win would've been a symbolic one for the organizers of the Masters and the PGA Tour as a whole. Unfortunately, McIlroy had another bad showing at the event. The Northern Irishman started strong with an even 72 on Thursday. But the next day, he bogeyed on seven holes. After the weather delay, he never found his groove and was cut from the tournament.
If McIlroy's going to prove that he's the big name the PGA Tour can use to fend off LIV, McIlroy will have to find a way to conquer Augusta sooner rather than later.