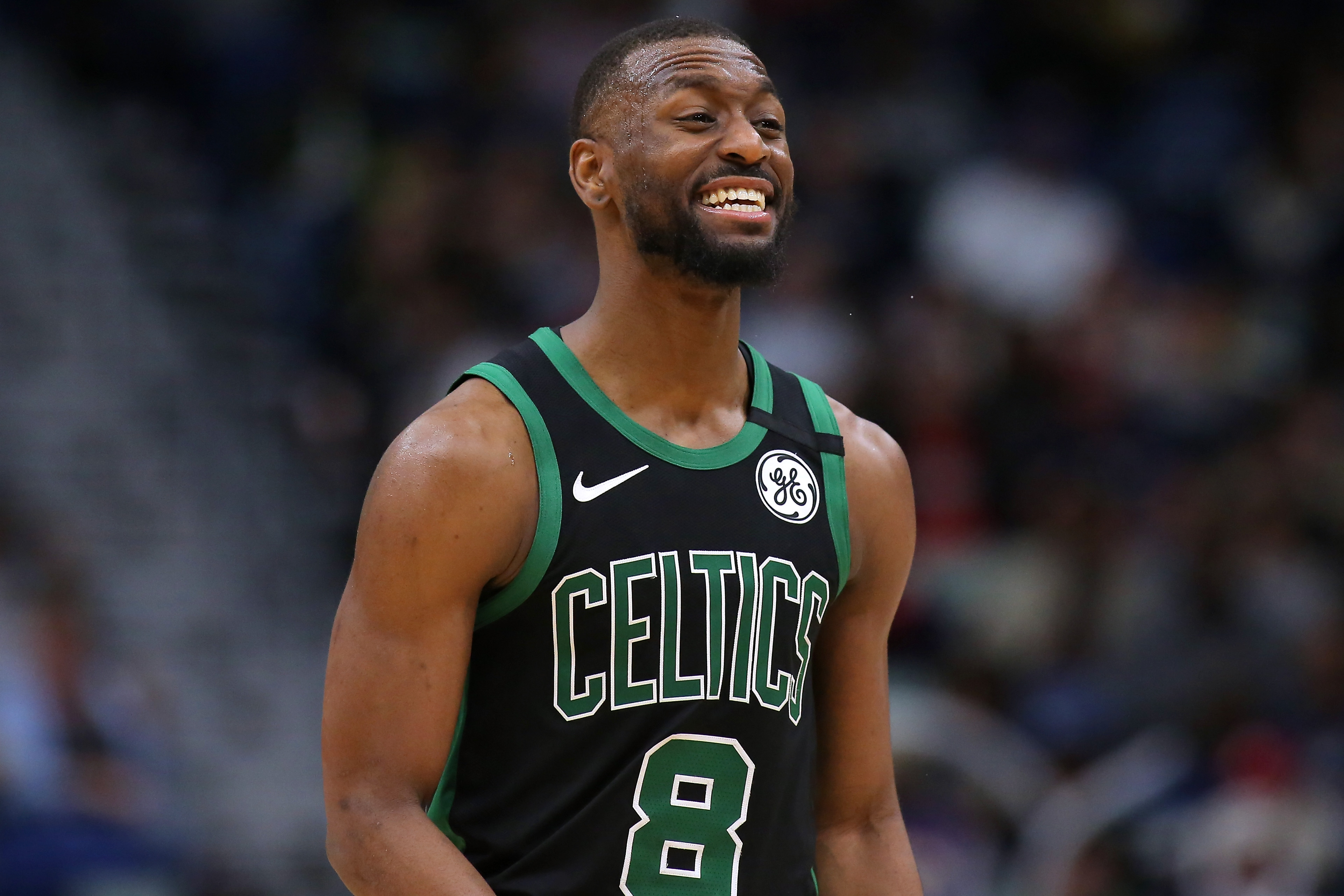 Rumors Swirling of a Boston Celtics Shakeup
There have been multiple rumors of a Boston Celtics shakeup as the NBA draft draws near. Expect those rumors to keep heating up.
The NBA draft is next week and with that comes the trade rumors. The Boston Celtics, with four draft picks, including three in the first round, have already been heavily talked about in possible draft-day deals. With Danny Ainge in charge, the Celtics are always in the mix when it comes to shaking up their roster.
Could Kemba Walker be on the move?
Kemba Walker has only been in Boston for a season and rumors of him being shipped out are heating up. Walker might be a tough sell because of his contract and his bum knee. Walker signed a four-year deal worth $141 million prior to last season and GM Danny Ainge hinted Walker might not yet be at full strength.
"He was definitely not himself," Ainge said last month, according to masslive.com. "In fairness to Kemba, he doesn't want to say that. He doesn't say that to our coaches, he doesn't say that to you, the media, he doesn't say that to me. I haven't heard one excuse from him. But watching the games, even the games we won, even the games where he played well, I could tell he wasn't the same physically as he was in October, November, December. So we're going to try to get that Kemba back."
Despite the big contract and his balky knee, the Walker rumors were heating up Thursday. Adam Kaufman of NBC10 Boston speculated that the Celtics could send Walker and some picks to the New Orleans Pelicans in a deal involving Jrue Holiday. Kaufman also tweeted that the Celtics could send Gordon Hayward to the Indiana Pacers for Myles Turner.
James Harden has been linked to the Boston Celtics
Houston Rockets stars Russell Westbrook and James Harden have recently shown their displeasure with the direction in which the Rockets are headed. It's been reported that Westbrook has said he wants out of Houston. Harden hasn't gone quite that far, but if the Rockets were to deal him, ESPN Front Office Insider Bobby Marks said the Boston Celtics would be in the mix.
A trade for Harden would certainly be costly and would take some work in order to match up salaries. Marks, a former NBA executive, wrote that the Celtics would be one of a handful of teams that could swing a deal for the high-scoring Harden in an ESPN article published Wednesday. Marks also mentioned the Golden State Warriors, Philadelphia 76ers, Denver Nuggets, and Brooklyn Nets could be in on a deal for Harden.
In order to deal for Harden, the Celtics would have to at least start with Jaylen Brown. Would Boston, a team that made the Eastern Conference Finals this year, want to mess with their young duo of Brown and Jayson Tatum? To land a talent like Harden, they likely would.
The Celtics are likely to make a smaller deal
The Boston Celtics are a talented team with a young nucleus. They can't afford to add four more draft picks to the team so Ainge is likely to make a deal involving a couple of those picks.
According to Kevin O'Connor of The Ringer, the Celtics could bundle all of their three picks in the first round to move up into the lottery. Then they could use that pick in a deal for New Orleans guard Jrue Holiday. The likeliest of scenarios is moving their draft picks, but if there's a taker for Gordon Hayward, that would be something the Celtics would likely jump on.
There are still five days until the draft, so expect the NBA trade rumors to heat up. Expect the Boston Celtics to be involved in many of those rumors.