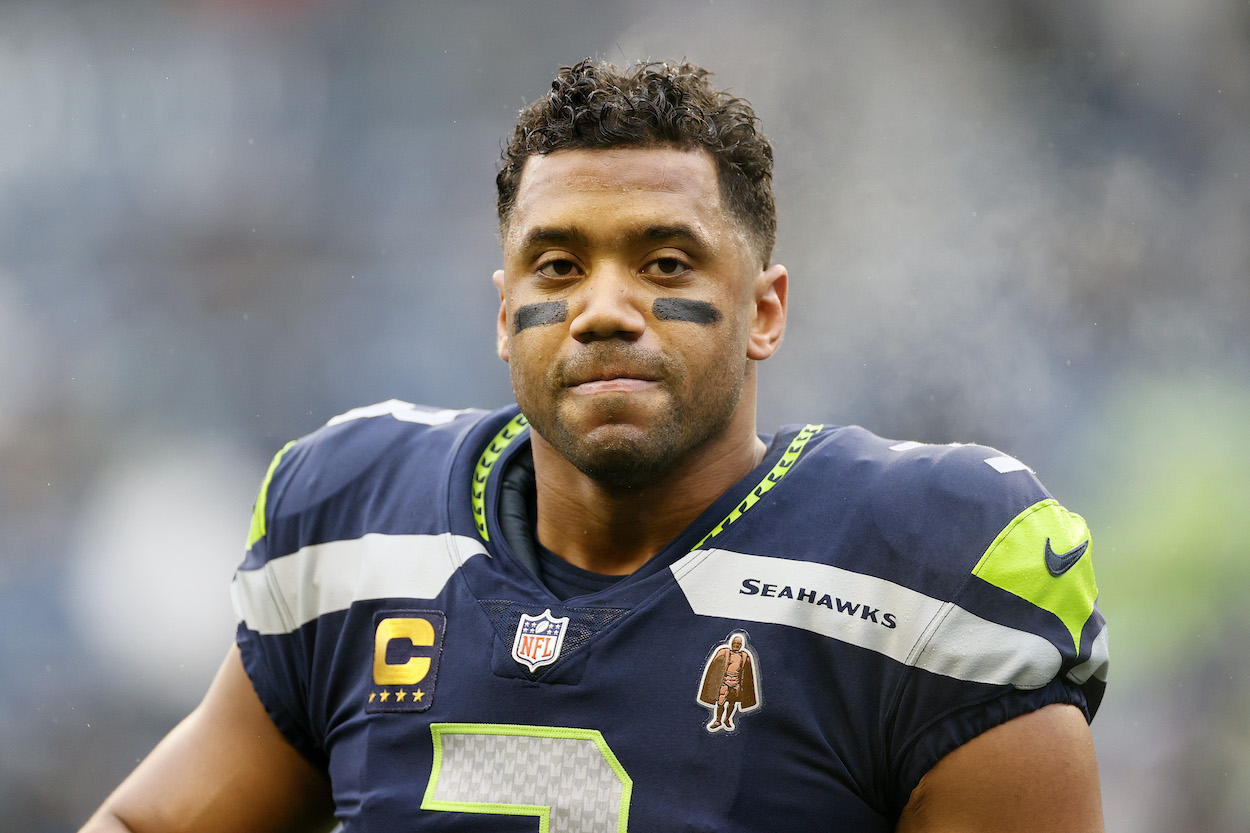 Russell Wilson Rumors: Is It Over in Seattle After the QB Scrubs Seahawks From His Twitter?
Russell Wilson scrubbed the Seattle Seahawks from his Twitter account, but it'll take a lot more than that to get him away from Pete Carroll.
Seattle Seahawks quarterback Russell Wilson has tip-toed around the idea of leaving the organization that drafted him for over a year now. His latest half-measure to get out seems to be a calculated social media move.
However, as much as Wilson needs — and seems to want ­— to move on from his first club, it's going to take a more direct approach because of head coach Pete Carroll.
It's time for Russell Wilson to find a new team
In 2012, the Seattle Seahawks brain trust of general manager John Schneider and head coach Pete Carroll took a third-round flyer on Wisconsin (by way of NC State) quarterback Russell Wilson.
It paid off big time.
Wilson's led the organization to eight playoff appearances, two Super Bowls, and one Lombardi Trophy while making nine Pro Bowls. Before this season's three missed starts with an injured finger, the QB didn't sit out a single game in his career.
With Carroll's focus on running and defense and Wilson's ability to manage the game, scramble to escape trouble, and hit a timely dep ball, the Seahawks made the Super Bowl twice in Wilson's first three seasons.
The problem is, they haven't been back to even the NFC Championship Game since.
Carroll's never fully handed the offensive reigns to Wilson — or "let Russ cook" — like Belichick did with Brady as he got older. Since the Seahawks' last Super Bowl appearance, Wilson has only finished better than ninth in the league in passing yards once (sixth in 2019). He's also only finished higher than 12th in passing attempts twice (sixth in 2017, seventh in 2020).
Wilson will turn 34 midway through the 2022 season but still has some good football left in him. This is despite the fact he has 174 games (including playoffs) under his belt.
If he wants to be considered among the game's greats, he needs to pass more (Wilson's currently 26th all-time with 37,059 yards) and win more. With the current situation in Seattle, neither of those things are likely to happen with the Seahawks.
Russell Wilson scrubbed pictures and mentions of the Seattle Seahawks from his Twitter
Russell Wilson flirted with demanding for a trade last offseason. While he didn't expressly ask for one, his camp did leak a list of teams he would play for if the Seattle Seahawks decided to trade him.
The organization kept its star QB, and a disappointing 7-10 record was the result.
As we head into the 2022 offseason, Wilson still hasn't asked for a trade. However, speculation is rampant that he wants one, and the possibility is on the table. Teams like the Denver Broncos, Pittsburgh Steelers, Philadelphia Eagles, Miami Dolphins, New Orleans Saints, and Washington Commanders would all love to have him.
Wilson, for his part, seems like he's still content to take the passive-aggressive route. This season, instead of leaking a list of teams he'd be willing to play for, he's taken the even less direct step of scrubbing the Seattle Seahawks from his Twitter account.
In the last full week of February 2022, Wilson removed the Seahawks pics from his bio, header, and profile pic. He changed the header to a picture of his family. He changed his profile pic to a shot of him in his high school uniform with his dad. And it's currently another family photo. His bio says, "I want to Love like Jesus!"
For many athletes, this change wouldn't be notable. For Wilson — with where he's at and how he operates — it's worth paying attention to.
The problem is, it's going to take more than a subtle social media message to get Wilson out of the Pacific Northwest.
Pete Carroll is the reason the QB might not get out of Seattle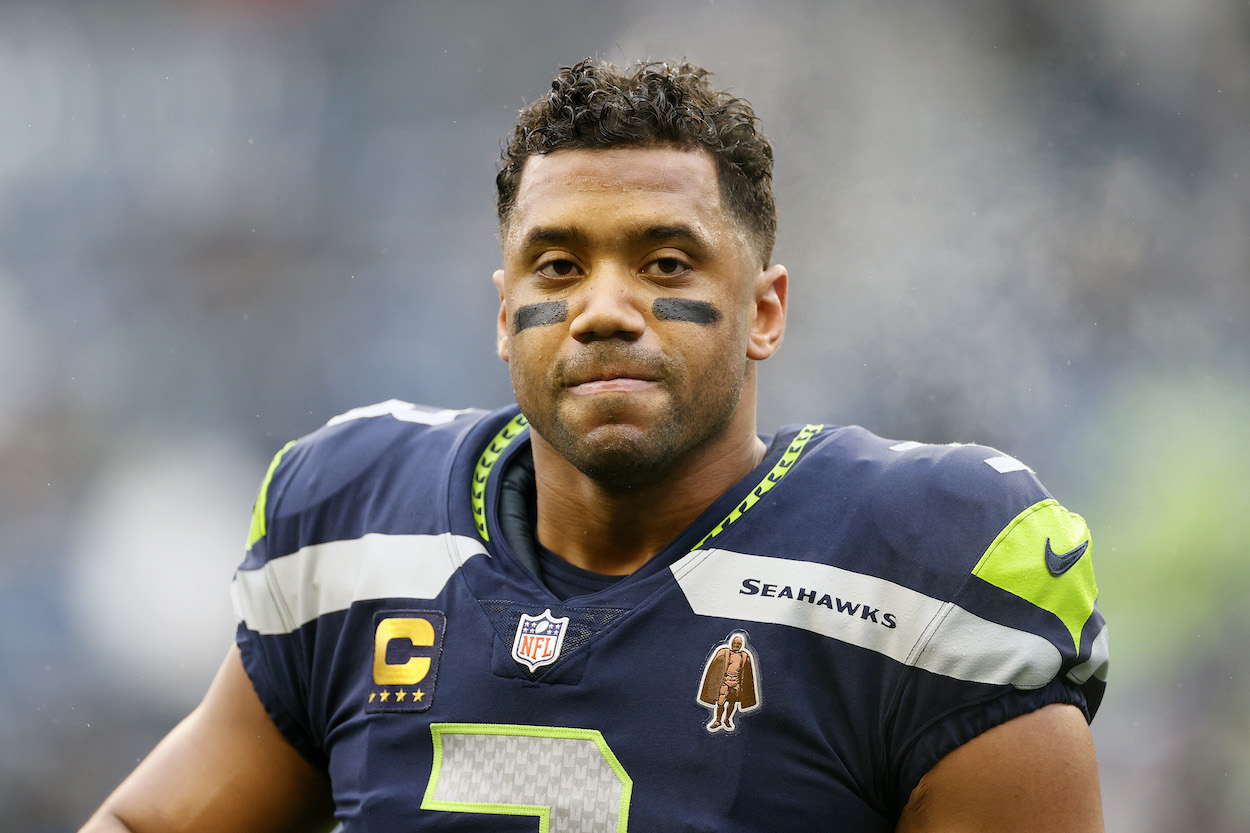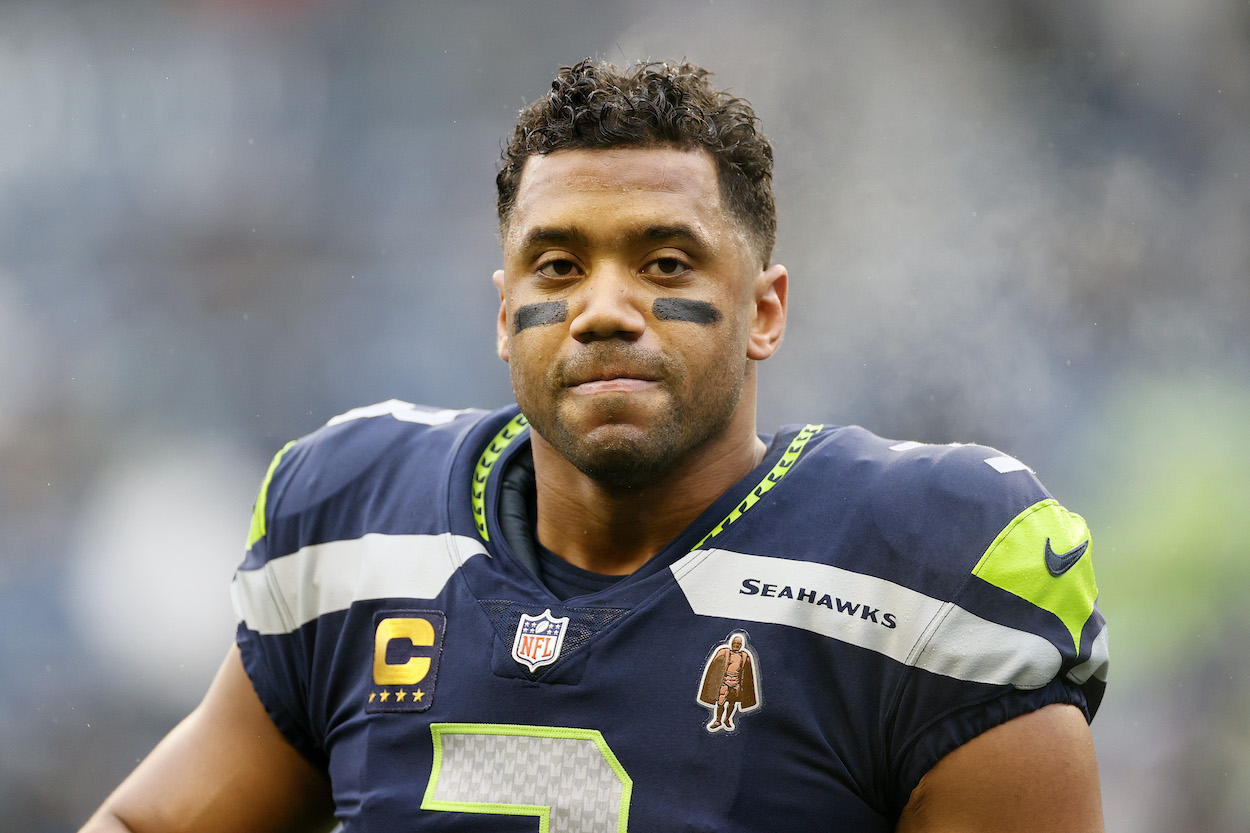 There is a lot of speculation surrounding Russell Wilson's relationship with Pete Carroll. The two have achieved a lot together, but things might not be rosy between the two behind the scenes. If this is the case, it almost certainly emanates from the fact that Carroll won't "let Russ cook" like the QB thinks he should.
The problem is, even if the relationship isn't great, and even if more of that comes from Carroll's side than we think, it makes no sense for the coach to let his franchise QB go.
Despite his youthful exuberance, Carroll will turn 71 early in the 2022 season. That makes him the oldest active head coach in the NFL and among the top five oldest in league history. Al Saunders (71) Marv Levy (72) George Halas (72) and Romeo Crennel (73) make up the rest of that list.
The former USC coach knows that if he lets Wilson go, there's little to no chance he gets another QB of that stature in his final years in the league. While Wilson might not be perfect for Carroll, the coach knows he's the best he's got.
The organization knows this as well. The Seahawks don't have a first-round draft pick this year. That severely limits the club's opportunity to replace Wilson via draft or trade.
The takeaway from all this is it's going to take a lot more than a leaked list or a social media cleanse to get Russell Wilson out of Seattle. Now the watch is on to see if the QB has the fortitude and conviction to do what it takes to force a move.
All stats courtesy of Pro Football Reference