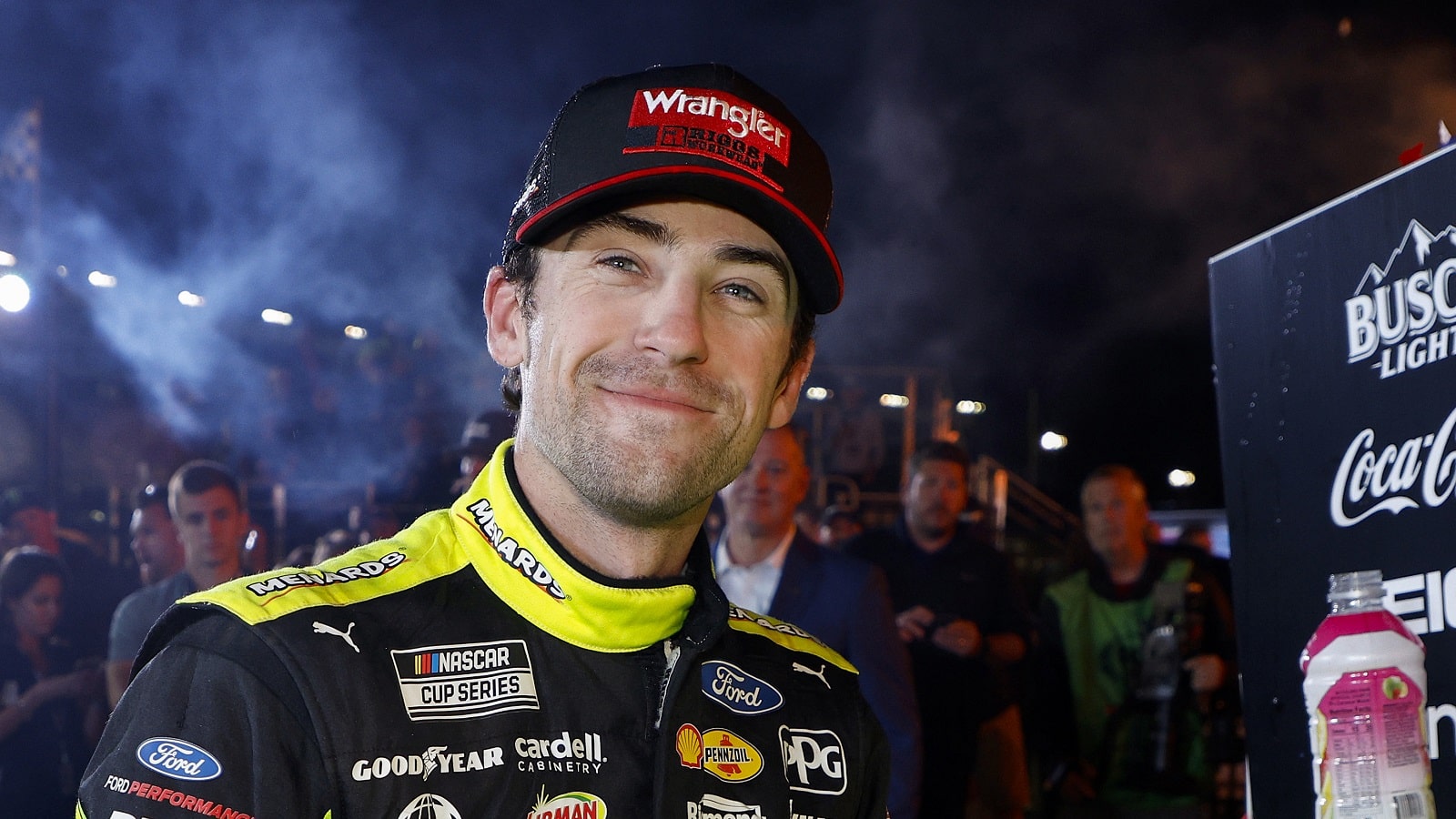 Ryan Blaney's Prediction Should Worry Denny Hamlin … And Ryan Blaney
The All-Star Race victory boosted his bank account, but it doesn't get Ryan Blaney any closer to a guaranteed NASCAR Cup Series playoff berth.
Aside from kicking off the second half of the regular season, the Coca-Cola 600 represents the 10th time in 15 races that the legal sportsbooks have established Kyle Larson as the favorite. To date, however, Larson has won only once. That factors into a prediction by Ryan Blaney that doesn't bode well for multiple drivers who've only won once or are winless but high on the points list.
Denny Hamlin fits the description, but so does Blaney. So, Charlotte Motor Speedway on Sunday would be a good place for someone to make a NASCAR Cup Series playoffs statement.
The Cup Series' Victory Lane has honored 11 different visitors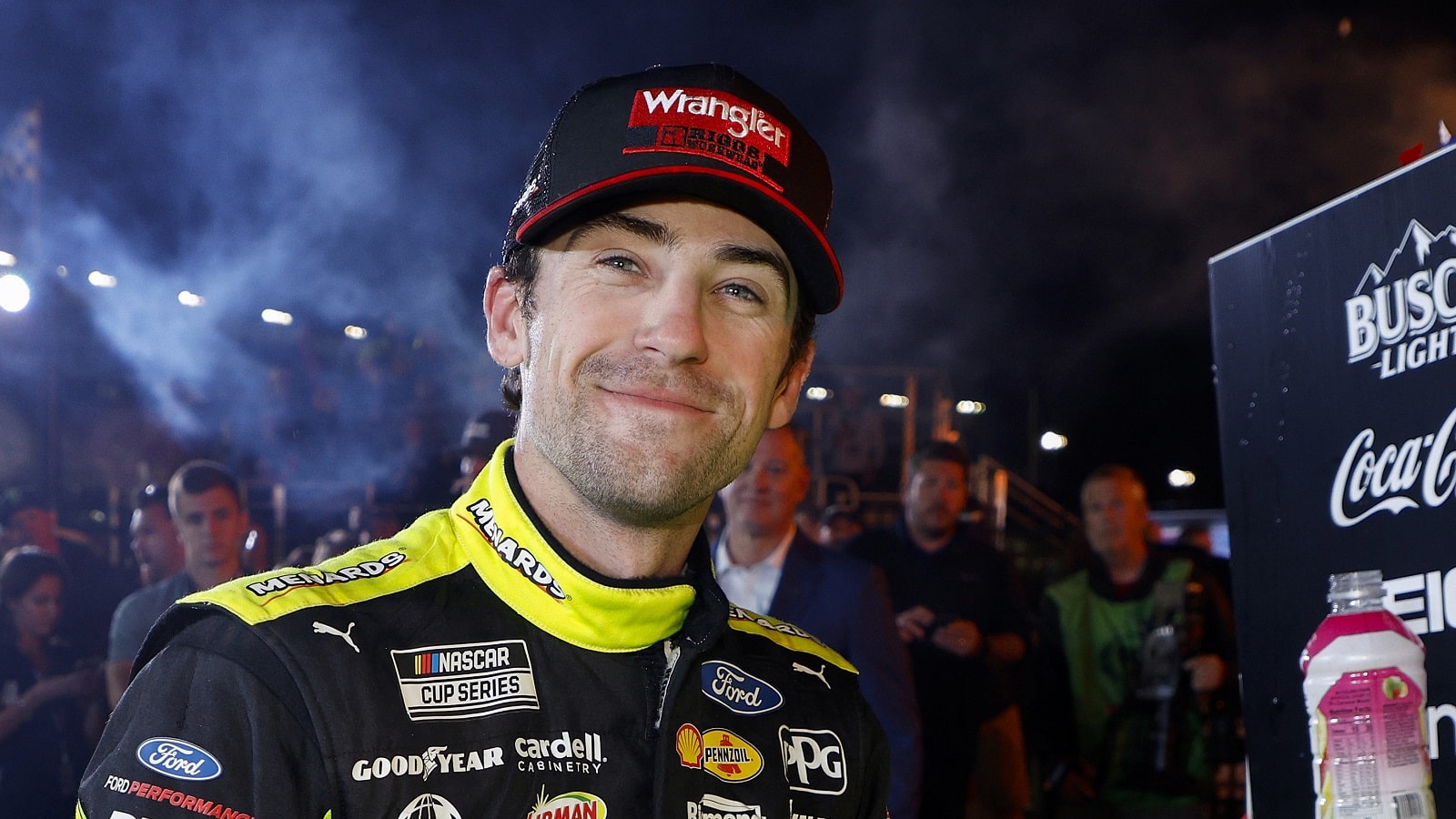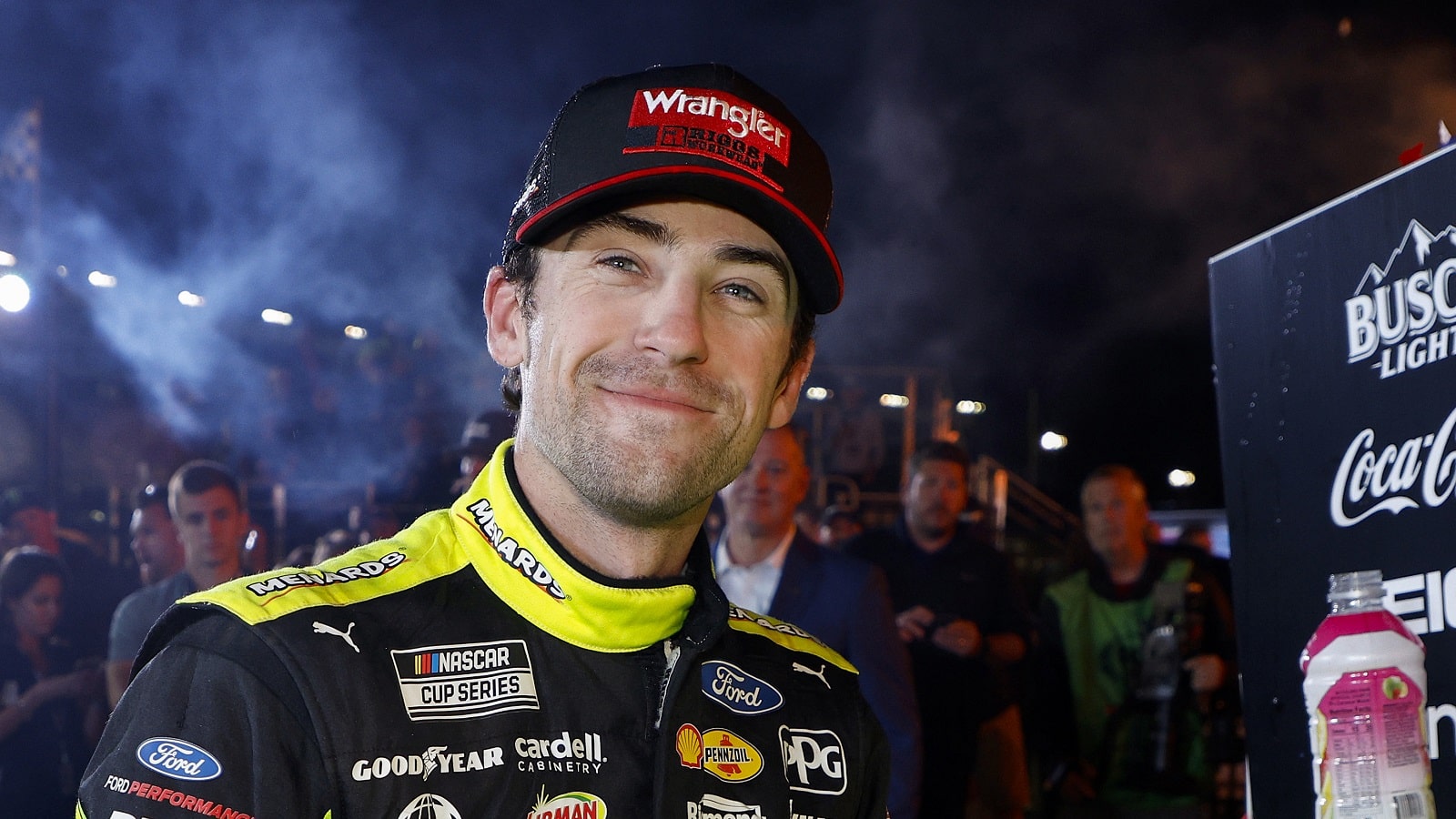 Even before his five playoff victories culminating with the Championship 4 in Phoenix, Kyle Larson dominated the 2021 NASCAR Cup Series regular season with five victories in points races plus a triumph in the All-Star Race. By the time he won at Charlotte to trigger a string of three straight victories, there was no doubt he was going to the playoffs.
This season, William Byron and Ross Chastain have won twice apiece, making it mathematically impossible for them to miss. But Austin Cindric's win in the Daytona 500 did more than just kick off the season. It started the Cup Series down the path of multiple single-win drivers. There are nine fitting the description, meaning there have been 11 race champions in all.
Some are almost certain to win again in the second half of the regular season, which kicks off with the Coca-Cola 600. But big names like Kevin Harvick and Martin Truex Jr. are not on the board yet. Neither is Ryan Blaney, despite sitting second in points.
Race fans have been tracking the number of winners the same way political geeks track electoral votes every four years, and they wonder if we're headed for unpresidented – uh, unprecedented – territory.
Ryan Blaney's prediction should worry Denny Hamlin
The rules for NASCAR Cup Series playoff berths are simple. If there are 16 or fewer winners in the 26 regular-season races, they all advance to the playoffs. It's when you get to 17 that there's a problem. We've yet to see the scenario in the playoff era, but we might just be facing it this year. In that case, the tiebreaker for trimming the field to 16 is weekly points.
"I really think we will get to 16 and you hope you are part of that 16, obviously," Blaney told RacinBoys.com after winning the All-Star Race, which doesn't count toward the playoffs. "Just for that reason, I feel like there are people who haven't won yet that are really close to winning and have cars and teams that can win any given week."
Certainly, Blaney fits the description. He won three times a season ago and has been steady enough this spring to stand second in points on the strength of three fourth-place finishes and only two showings worse than 18th. None of that will do any good if he doesn't win a race while a bunch of others without a victory thus far break through. Martin Truex Jr. (sixth), Christopher Bell (10th), and Kevin Harvick (11th) fall into the same category.
And then there are the single-race winners. Denny Hamlin's Richmond win is offset by four DNFs. At 20th in points, he's currently the first driver to miss the cut if we get to 17 winners after the Daytona summer race on Aug. 27.
Ryan Blaney just needs to win once
Kurt Busch (18th after winning at Kansas to conclude the first half of the regular season), Austin Cindric (16th), and Chase Briscoe (14th) are the guys on the list behind Denny Hamlin who may also be sweating out the playoff possibilities despite having won. Brad Keselowski is worse off. Assuming he manages to win a race, and Charlotte is a possibility, he would still have to overcome the 100-point penalty.
"Kurt has been good all year but they haven't shown that speed all year," Ryan Blaney said. "He was brutally fast at Kansas. That is one of those things where you have a guy that is 20-something in points and they hit it right and go win the race and that is someone below me in points that jumped me now. That can happen any week that a team finds something where maybe they didn't show that amount of speed all year, but they go and win the race."
With his consistency in scoring points, Blaney will be safe if he wins once in the next 13 weeks. He can still reach the playoffs, but why risk it?
All stats courtesy of Racing Reference.
Like Sportscasting on Facebook. Follow us on Twitter @sportscasting19 and subscribe to our YouTube channel.