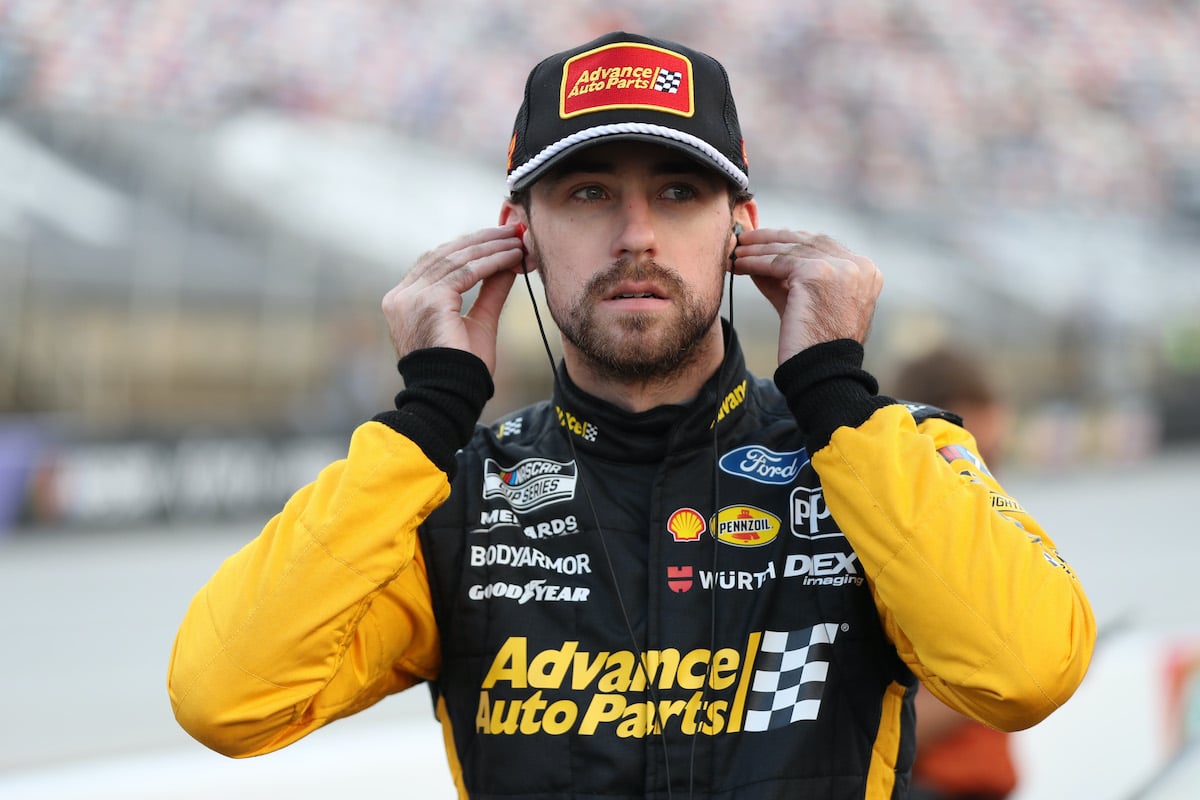 Ryan Blaney Unexpectedly Pushes Veteran Reporter on Pit Road and Later Apologizes 
After a lackluster night at Bristol finishing 22nd, Ryan Blaney showed his frustration when he pushed a veteran reporter on pit road. He later apologized.
Ryan Blaney locked himself into the playoffs by winning the Coca-Cola 600. However, since that race, the No. 12 team has been inconsistent and rarely run upfront, including in the first round of the playoffs. 
On Saturday night, in the Round of 16 elimination race at Bristol Motor Speedway, the Team Penske driver finished 22nd. After the race, no one was talking about another lackluster performance but an exchange he had on pit road when he unexpectedly pushed a veteran journalist.
Ryan Blaney has had a rollercoaster season
Ryan Blaney qualified for the 2023 NASCAR Cup Series playoffs after his victory at Charlotte in May. Unfortunately, the 29-year-old hasn't come anywhere close to making a second trip to Victory Lane since. 
In the last three months, Blaney has managed just five top-10 finishes in 15 races. In that same time, he's recorded six finishes of 30th or worse, including a pair of DNFs. 
On Saturday in Thunder Valley, he finished 22nd.
Blaney unexpectedly pushes reporter on pit road
Moments after the race, Blaney gathered with his team on pit road around his car. Around that same time, a group of reporters, including Fox's Bob Pockrass, walked alongside Kevin Harvick and asked the Stewart-Haas Racing driver questions about his night and being eliminated from the playoffs.   
SiriusXM NASCAR Radio shared a video on X of Claire B. Lang interviewing the 2014 champion, and you can see the Fox reporter walking in front and to the driver's right, looking back toward Harvick. During the walk, in the background, you see Blaney put his right hand on the journalist, shoving him forcefully enough that he loses his balance and has the reporter's notebook knocked out of his hand. 
Pockrass, who was pushed out of the video, returns to the shot, takes the notebook from a trailing person, and resumes filming.
Driver and reporter both apologize
A fan saw the video, tagged the reporter and Blaney, and questioned the driver for his aggressive move.
"I didn't see him and walked into him/was about to walk into him," Pockrass replied to the post.
"Bob and I spoke afterwards and we both apologized to each other. We are all good," Blaney responded to the reporter's comment. 
It's Bristol baby.
To stay up to date on the latest happenings in NASCAR, including breaking stories you can't find anywhere else, follow Kyle on YouTube and Twitter.