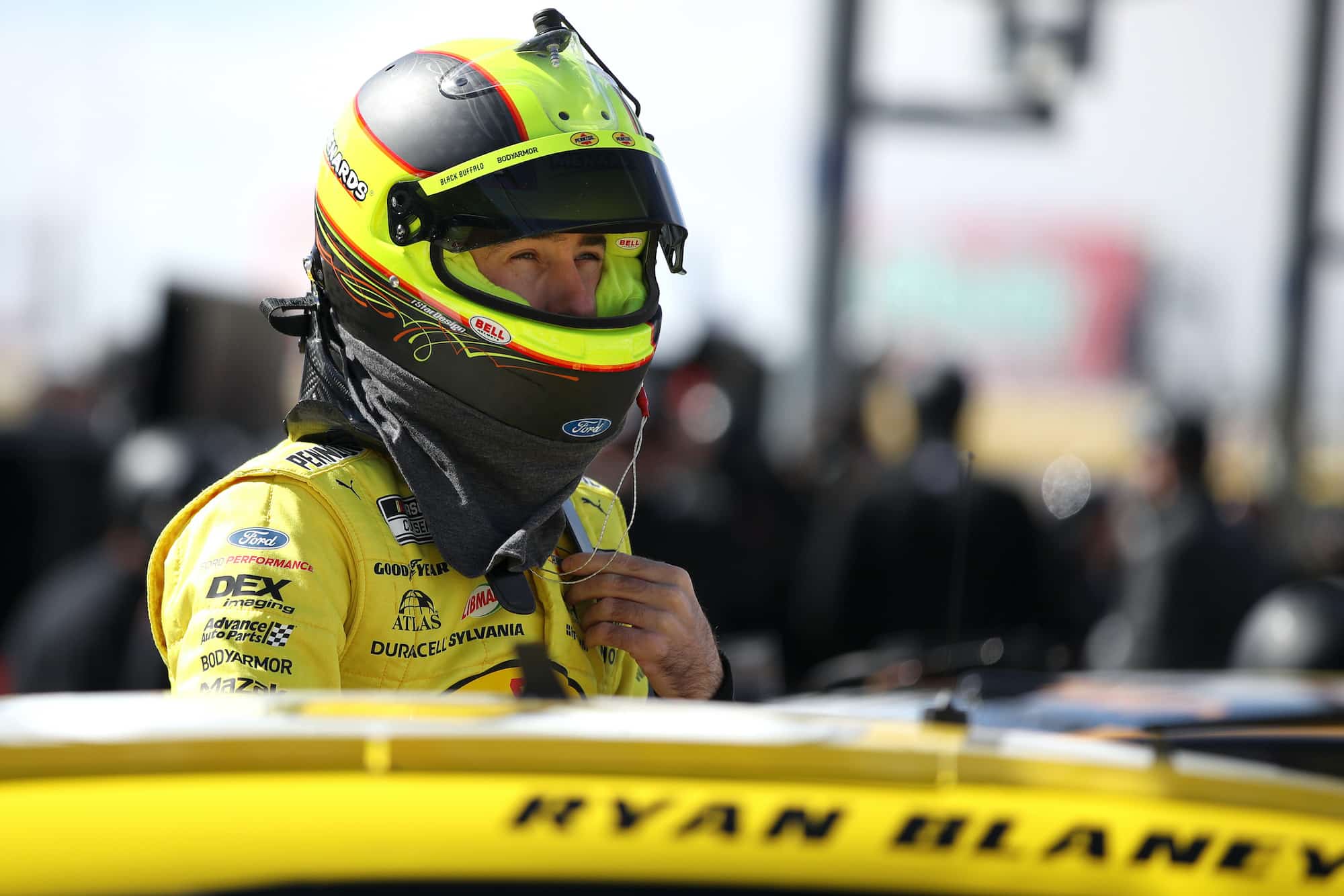 Ryan Blaney Bluntly Tells Fan to Blame Michael McDowell and Chase Briscoe for Losing His Money on Bet at Sonoma 
Ryan Blaney candidly tells fan he should place blame on Michael McDowell and Chase Briscoe for losing bet on No. 12 car at Sonoma.
Ryan Blaney was confident going into Sonoma Raceway because he had recorded a pair of top 10s in his previous two races in wine country and was riding a seven-race run this season with six top-10 finishes, including his first crown jewel victory at the Coca-Cola 600.
The Team Penske driver finished 31st, his worst result of 2023. It was, appropriately enough, an up-and-down day for the No. 12 car on the 1.99-mile course, struggling throughout most of the race, only to move forward to the top five on a late strategy call but then get spun out in a pair of separate incidents and finish in the back of the pack. 
This week, the 29-year-old responded to a comment on Twitter from someone unhappy that his finish had cost the person money in a bet and placed the blame directly on Michael McDowell and Chase Briscoe. 
Ryan Blaney unexpectedly finds himself up front late at Sonoma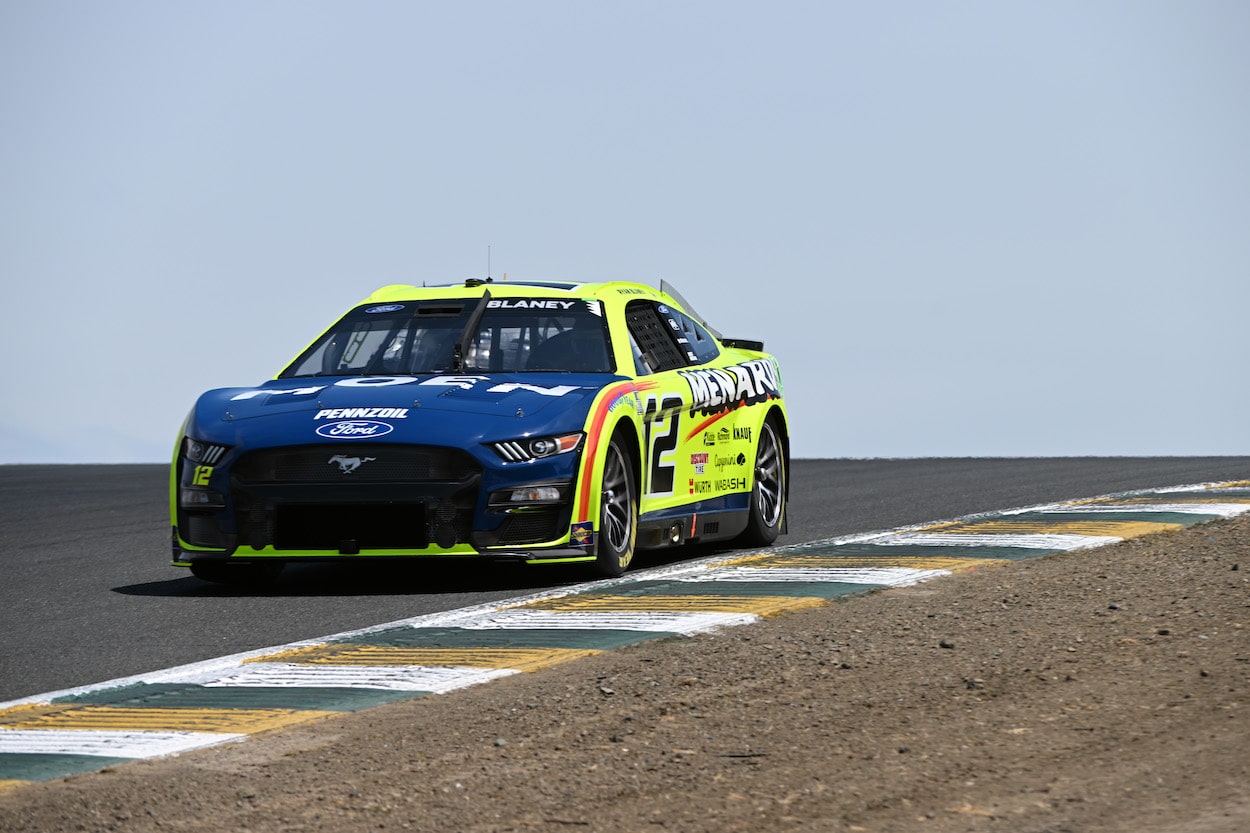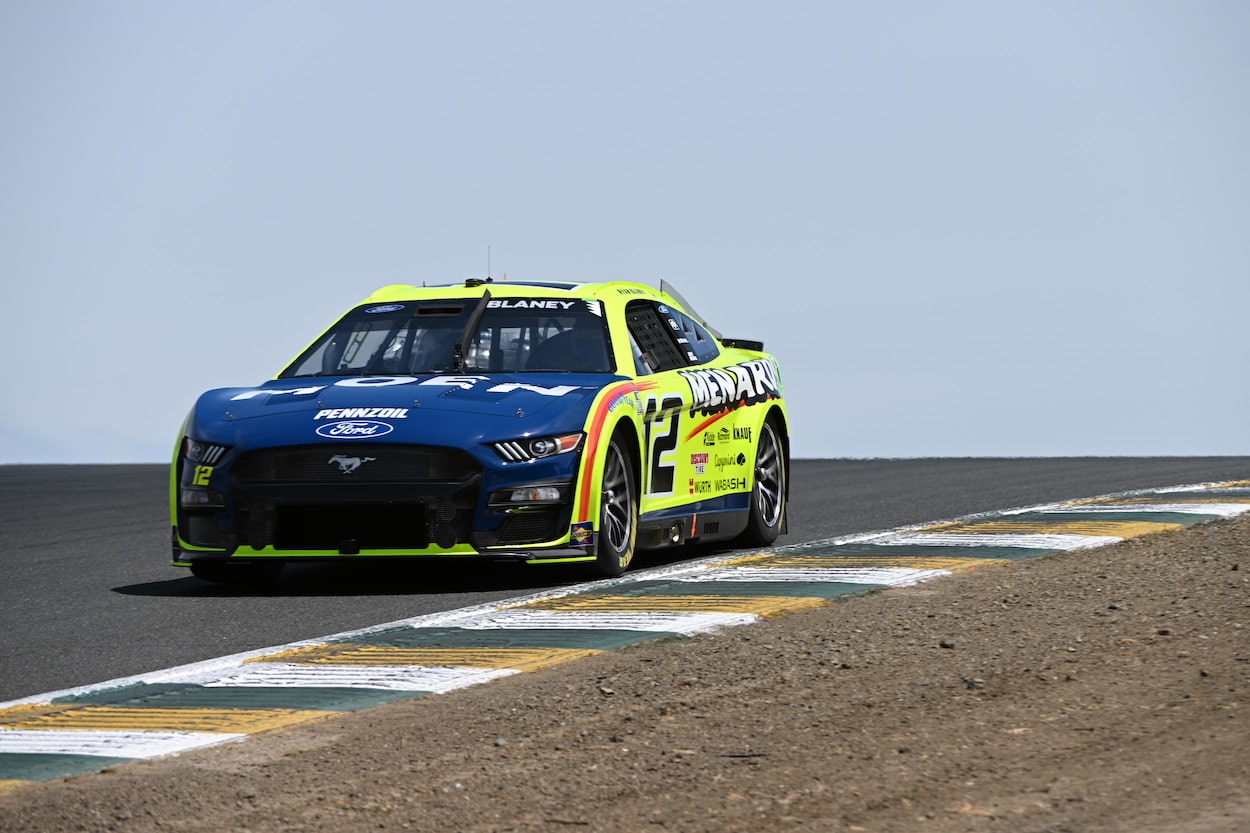 Ryan Blaney started the weekend at Sonoma on a bitter note, qualifying 31st. It didn't get any better when the race went green, as he dropped three spots and finished 34th to end Stage 1. He made limited progress in the second stage, finishing 28th.
With 20 laps remaining, he ran 30th, and his worst finish of 2023 felt almost guaranteed, with only one previous caution in the entire race due to a loose wheel on pit road. Then, everything changed on the next lap when Denny Hamlin misjudged a turn, hit the wall, and brought out the day's second yellow flag. 
The Penske No. 12 team stayed out on seven-lap tires along with Tyler Reddick and Chase Elliott. Everyone else pitted. 
Blaney gets spun out twice
Blaney restarted in the second row behind Elliott on the inside lane but dropped to sixth within the first lap. However, with seven laps remaining, he had only lost one position and sat in seventh when AJ Allmendinger dove underneath him going into Turn 11. The No. 12 car reacted to the move, slowed, and got hit from behind and spun by Michael McDowell. 
He dropped to 22nd. Unfortunately, the dropping wasn't done.
On the next lap, it was Chase Briscoe's turn, as the No. 14 drove into the rear of the Penske car in Turn 2, sending him for another spin. He fell back to his ultimate finishing position.
Tells fan to blame Michael McDowell and Chase Briscoe for losing bet
Moments after the race, Blaney was approached by a reporter who asked him what happened with the No. 34 car in that first spin. 
"He dumped me," the driver answered. "I don't know. I can't see it. Stop trying to start controversy." 
The next morning, the Penske pilot addressed his challenging day on Twitter. 
"Just one of those weekends unfortunately," he wrote. "Looking forward to some rest and then get after it in Nashville. Have a good week!"
Just a few minutes later, one fan replied to the tweet, sarcastically thanking the driver for losing him a "boatload of money" after not finishing in the top 25.
"Bill McDowell and Briscoe for your losses," Blaney responded.
Ryan Blaney
To stay up to date on the latest happenings in NASCAR, including breaking stories you can't find anywhere else, follow Kyle on YouTube and Twitter.