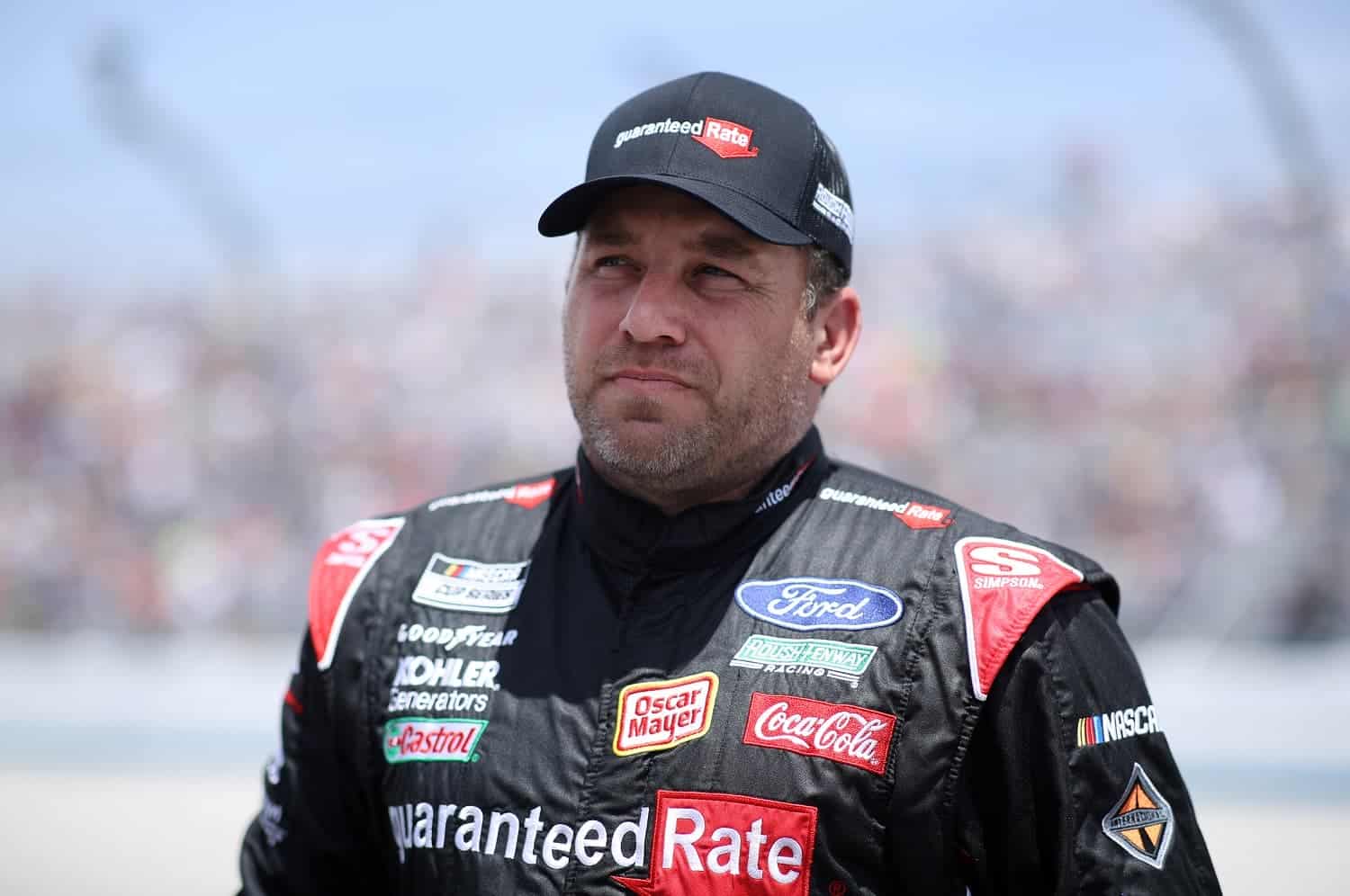 Ryan Newman's Job at Rick Ware Racing: Throw the Most Important Block of His Career
Rick Ware Racing is counting on Ryan Newman to help the team work its way out of a jam considering one of its charters.
Start the jokes about Ryan Newman trying to block NASCAR fans from reading this article. After all, blocking is what Newman was known best for in a Cup Series career spanning 2000-21. The man seldom made it easy for a rival to pull off a pass, whether on a short track like Bristol or a superspeedway like Talladega.
After a year away from the sport's top series, news broke Friday that Newman will drive in "select events" for Rick Ware Racing over the remainder of the season, and he'll be throwing a different kind of block.
This won't get Ryan Newman to the Hall of Fame, but …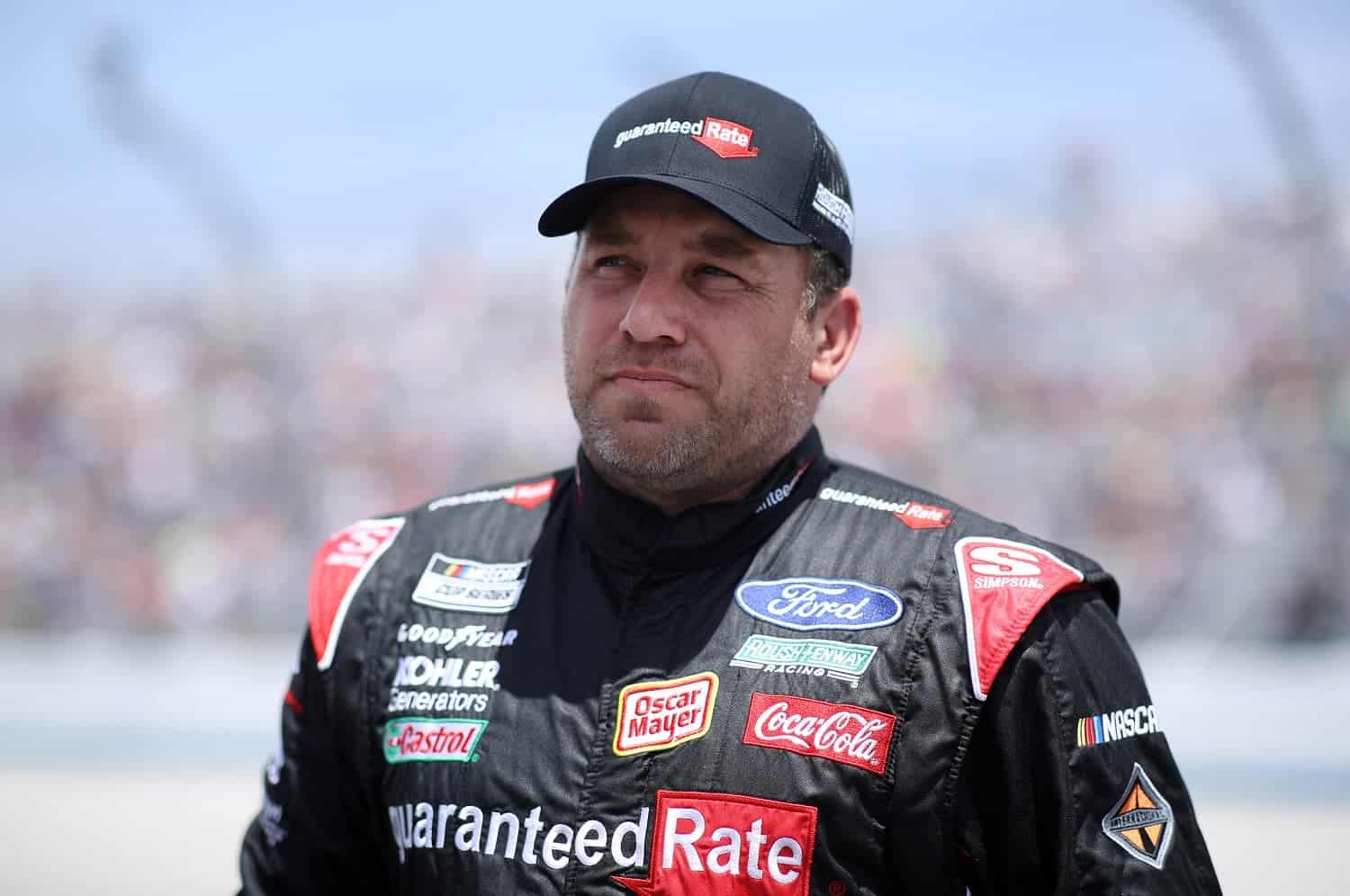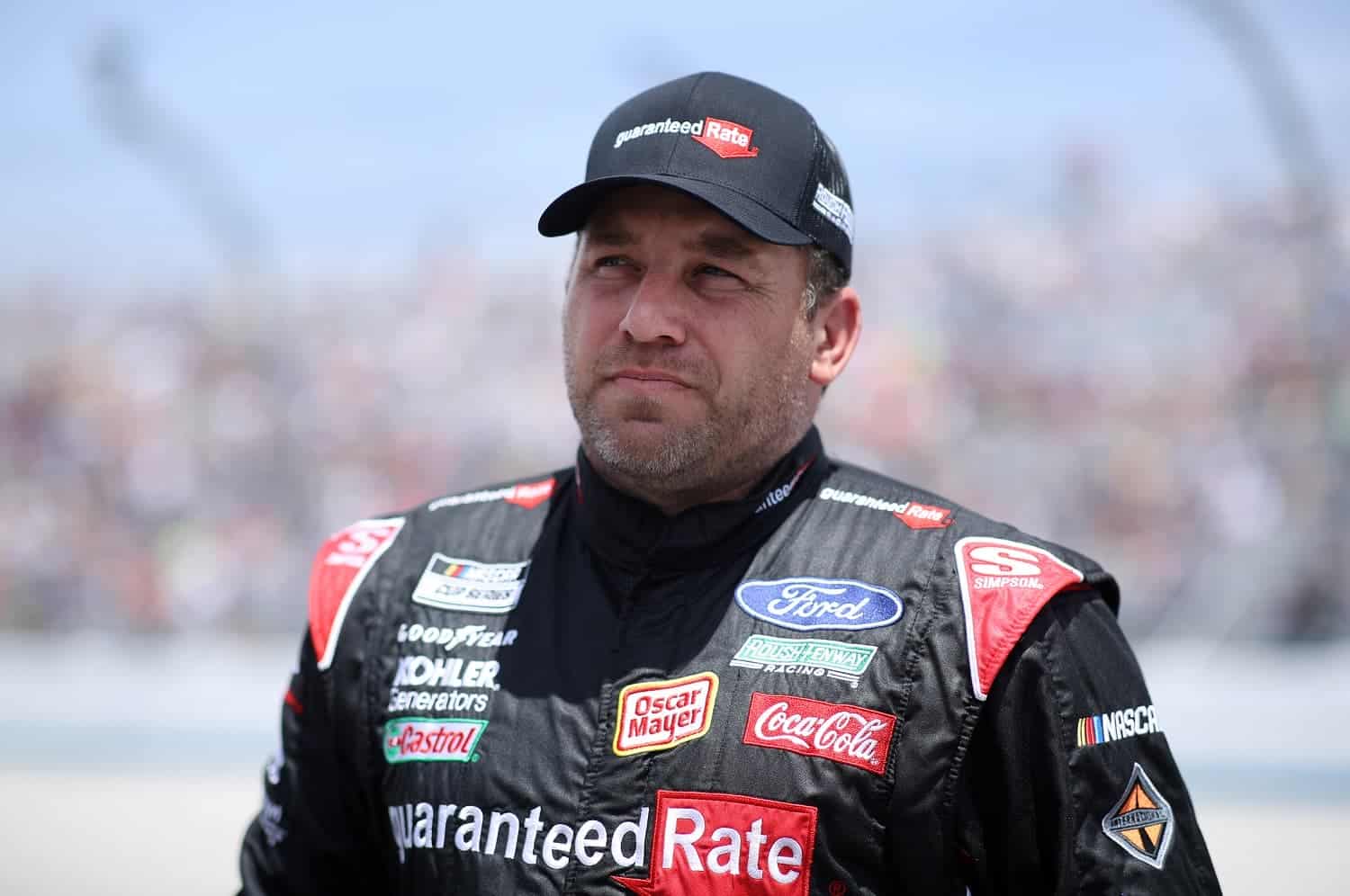 Ryan Newman didn't go out on his own terms. Midway through the 2021 season, his third at Roush Fenway Racing, the team announced Brad Keselowski would come aboard as a minority owner and also take the wheel of the No. 6 Ford in 2022.
Newman was 43 at the time and owned just one Cup Series victory since the 2016 Brickyard 400. Second place in 2014 was his only appearance in the top 10 of the standings in the final 12 seasons, and the dropoff the last two years – seven top-10 finishes in 68 starts after the 2020 Daytona 500 wreck – was precipitous.
He wasn't ready to quit, but Newman found himself cast aside at a time when there weren't many rides available.
Eighteen wins, including the 2008 Daytona 500, probably don't merit a place in the NASCAR Hall of Fame, though it did land him on the list of NASCAR's 75 greatest drivers. He's not going to pad that total in the No. 51 Ford at Rick Ware Racing. But he's at least back in the game.
Ryan Newman will make his Rick Ware Racing debut at Darlington
Cup Series team owner Rick Ware announced Ryan Newman will make his debut for the organization in the Cup Series race at Darlington Raceway on May 12. Ware has been fielding cars since 2017, and Newman is the biggest NASCAR name he has ever had in his garage.
"I remember watching Thursday Night Thunder on ESPN and seeing Ryan compete against some stout competition in those days," Ware said in the announcement. "I became a fan then and when he first came to NASCAR, I knew he was going to be a great driver and win a lot of races. He brings great depth and insight to RWR while we continue to grow our team."
Newman has no experience in the Next Gen car, and Darlington is as tough a track as there is for a newcomer. However, the South Carolina oval has been a good one for him: seven top-five finishes and seven more in the top 10 in 26 starts.
Rick Ware Racing needs a different kind of block from its newest driver
Rick Ware Racing fields the Nos. 15 and 51 Fords in the NASCAR Cup Series. Cody Ware, the owner's son, was driving the latter until NASCAR imposed a suspension in April following allegations of domestic violence. As a result, the owner is relying upon a rotating cast of drivers in both cars.
However, it's the "51" that has Rick Ware concerned. He needs Newman and whoever else sits in the car over the next 25 races to score enough points to move it into the top 33 and then block the bottom three charter teams from passing RWR in owner points.
Ware switched his two charters in the offseason, and the No. 51 Ford's charter has two strikes against it by virtue of finishing in the bottom three in points. A third consecutive finish in the bottom three allows (but doesn't require) NASCAR to take back the charter.
NASCAR arrives at Kansas Speedway with Noah Gragson's Legacy Motor Club car in 32nd place (111 points), followed by the RWR car (106), and B.J. McLeod of Live Fast and Ty Dillon of Spire Motorsports bringing up the rear at 82 apiece.
Despite his experience driving half a season for Cup teams last year, Gragson is struggling in his full-time role at LMC. However, that's not likely to continue, and Ware needs Newman and anyone else in his car to be a little bit better.
Plenty of questions are out there
NASCAR began the charter system in 2016, and no team has had a charter subject to potential revocation thus far. NASCAR wouldn't be obligated to act if Rick Ware Racing's No. 51 car can't climb out of 34th place, but several current owners and some on the outside looking in want that charter.
The additional wrinkle is that NASCAR is negotiating its next TV contracts and a corresponding financial arrangement with Cup Series owners. The rumbling has been that NASCAR wants to abolish charters, which doesn't sit well with the owners. If the system goes away, then so does NASCAR's RWR dilemma.
The secondary issue is whether Rick Ware stays if his son's legal problems take Cody Ware out of the sport for a long period of time or even permanently. With so many other racing and business interests, would he sell and move on?
Having two charters to auction off as opposed to none or one would be considerably more lucrative. So, Ware has a lot at stake by bringing Newman into the fold, even if it's for as few as four points races.
Got a question or observation about racing? Sportscasting's John Moriello does a mailbag column each Friday. Write to him at [email protected]