2022 Cup Series Season in Review: Rick Ware Racing
Rick Ware Racing is the team NASCAR Cup Series fans love to hate. It's not what the team has done, but rather what it hasn't done – namely, put a competitive product on the track.
Owner Rick Ware had the good sense to collect multiple charters before downsizing to the current two, and a sizeable number of observers – i.e., Dale Earnhardt Jr. fans – resent the fact that other prospective owners are being frozen out. We can argue the merits of that logic all day. Regardless, trying to argue that 2022 marked the team's best body of work so far is akin to touting the best ice hockey player in Jamaica.
Rick Ware Racing ran one full-time car and a rental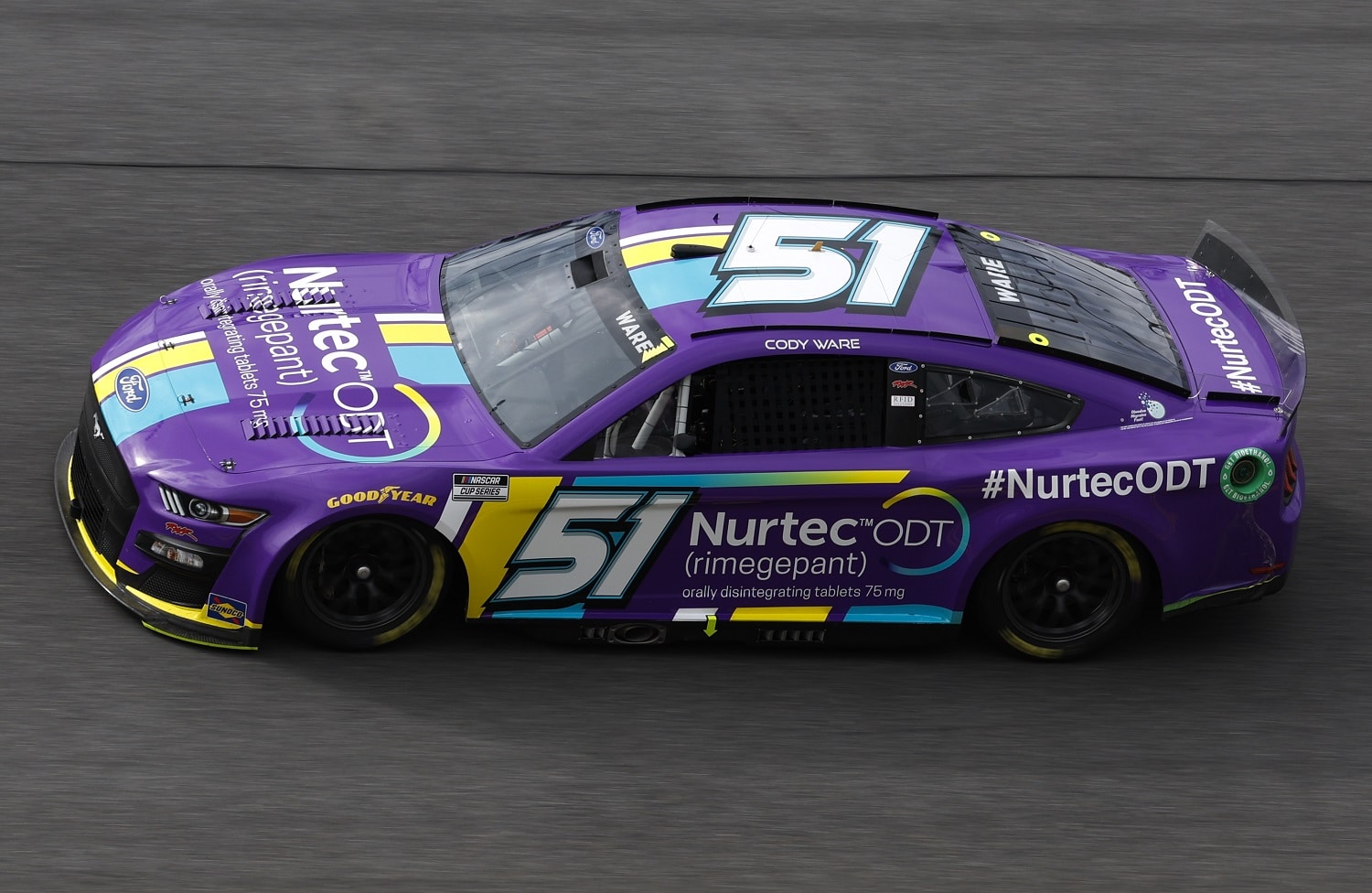 The Rick Ware Racing business model this year consisted of running a full-time car and using the second for a variety of other drivers who lined up a hodgepodge of sponsors.
Driving the No. 51 Ford, Cody Ware scored a career-best sixth-place finish in the Daytona summer race ravaged by big wrecks that left just 17 of 37 cars running at the finish. It marked Ware's only top-10 showing in 90 career starts. The good news is that his overall numbers showed a bit of improvement over the previous season, when the team was aligned with Chevrolet, even though he finished last in points for full-time drivers by a wide margin.
J.J. Yeley spent half the season in the No. 15 Ford, logging a best finish of 23rd at Darlington and Bristol. Garrett Smithley drove half a dozen intermediate tracks and Joey Hand took the wheel for road courses.
Other teams did ride-sharing this season, but only Kaulig Racing did it effectively. Even then, it was a temporary measure to get the organization up and running, and AJ Allmendinger (Kaulig) and Noah Gragson (Petty GMS) will be full-time Cup Series competitors in 2023.
As a long-term strategy, not fielding its own full-time driver is a losing proposition for RWR.
Rick Ware Racing switches manufacturers and alliances
Rick Ware Racing switched to Fords last season and entered an alliance with Stewart-Haas Racing. Now, RWR has changed directions and forged an alliance with Roush Fenway Keselowski Racing. RWR will lease space on RFK Racing's campus in Concord, North Carolina, and get its pit crews from Front Row Motorsports.
Affiliating with RFK Racing is potentially a better arrangement for RWR because it's something closer – but not all that close, to be honest – to a marriage of equals. Brad Keselowski is running a two-car team that struggled with the Next Gen car for much of the season, but the older, better-staffed team can teach RWR a thing or two about setting up cars.
The Next Gen car is supposed to benefit smaller, underfunded teams by reducing costs. With the worst of the start-up costs (theoretically) out of the way, Ware should have more money to spend elsewhere. Can Keselowski help him use it effectively and turn RWR into something more than just a reliable field-filler?
Announcing it will have two full-time drivers in 2023 would be a start, but RWR has not revealed its lineup yet.
Overall Rick Ware Racing grade: D
A team performing exactly where you would expect them to be would seemingly be worthy of a "C" grade, but Rick Ware Racing's NASCAR program continues to be underwhelming.
Honestly, the 2022 grade is meaningless in comparison to a potential 2023 problem. The No. 15 car has now finished in the bottom three of chartered cars in owners points in back-to-back seasons. If it turns into a three-peat, NASCAR has the right to revoke the charter.
The more we look at it, the greater the likelihood that NASCAR will treat RWR with benign neglect if there's a full-time driver and signs of at least minimal progress. The most interesting scenario would be to put Zane Smith in the car through an agreement with Front Row Sports, which has pledged Cup Series rides for the reigning champion in the truck series.
That would almost certainly buy Rick Ware more time to prove his team can be more competitive in the Next Gen era.
Got a question or observation about racing? Sportscasting's John Moriello does a mailbag column each Friday. Write to him at [email protected]