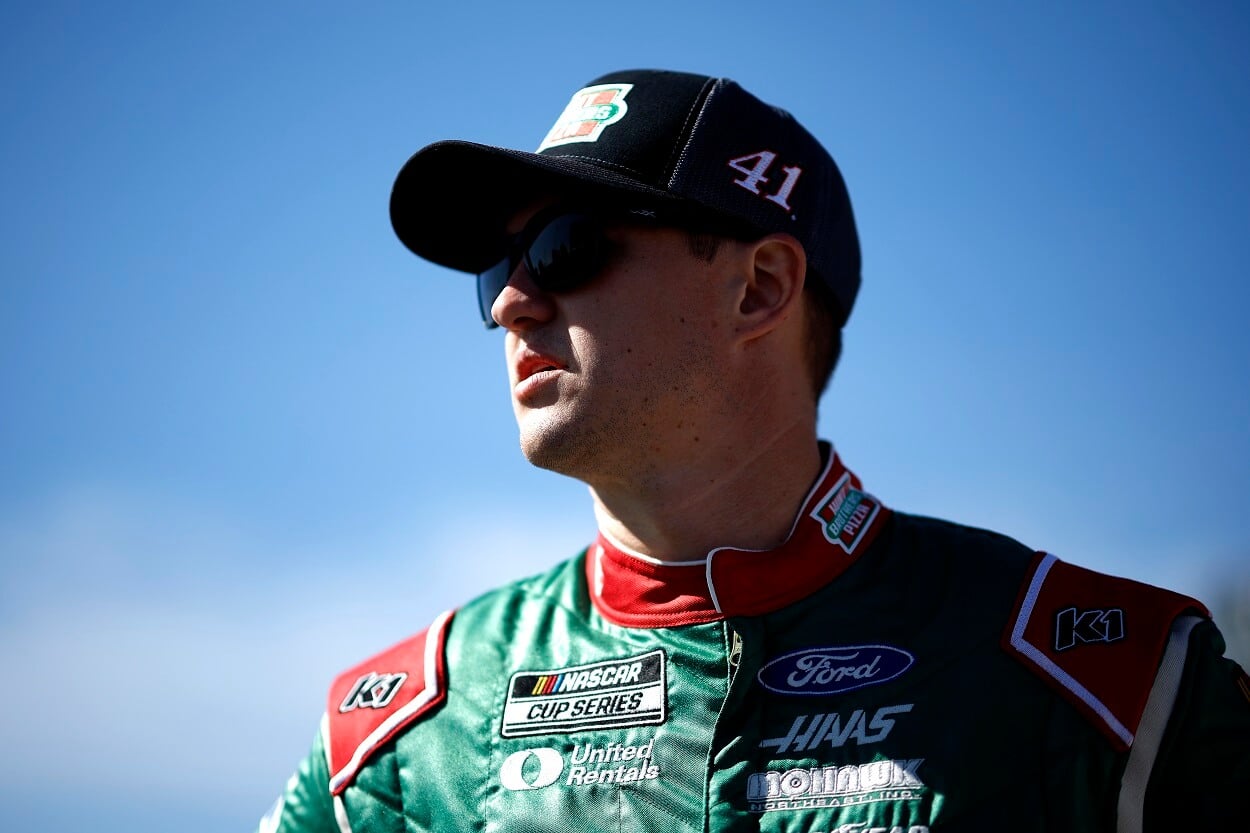 Ryan Preece Has Already Missed His Best Shot at the NASCAR Playoffs
Ryan Preece may already be out of the running for the 2023 NASCAR Playoffs.
Ryan Preece has flashed potential race-winning speed in each of the last three races. Still, his inability to turn that speed into victories, or even merely top-10 finishes, might have already ended his chances to reach the NASCAR Cup Series playoffs.
Preece led two laps and spent several circuits inside the top five Sunday at Talladega Superspeedway, but an incredibly hard wreck when he plowed into Kyle Larson with two laps to go ended his race early and left him with a 34th-place result.
The Talladega disappointment came a week after he won the pole award at Martinsville Speedway and led the first 135 laps, which is a career-high for the 32-year-old driver who is back in a full-time ride for the first time since 2021. Preece sped on pit road during the second caution of the race and could only work his way back to 15th in the final 265 laps.
The Martinsville disappointment came a week after he qualified eighth and ran inside the top five for much of the first half of the dirt race at Bristol Motor Speedway. Preece tangled with Larson and spun out on Lap 104 of the 250-lap event. The two also wrecked each other on Lap 176, and Preece finished 24th.
Those were three straight weeks when Preece could have posted a top-10 finish at minimum. He had a chance to contend for the win in all three races but at least partially caused his own problems at Bristol and Martinsville. Wrecks at Talladega are hard to avoid for anybody in the field, but the poor finish at the 2.66-mile superspeedway has him 28th in the points standings with few legitimate chances to win any of the remaining 16 races on the regular-season schedule.
Ryan Preece has excelled at short tracks throughout his entire racing career
Preece, a native of Berlin, Connecticut, is a short-track ace with an extensive background on short tracks in the Northeast. He has 25 wins and a series championship across 16 seasons in the NASCAR Whelan Modified Series that he first entered as a 16-year-old in 2007.
He had an uneven rise through the NASCAR ranks without consistent sponsorship funding. The lack of financial support led him to make a four-race deal with Joe Gibbs Racing to drive in the Xfinity Series in 2017. He won the second race of that set at Iowa Speedway and two years later had a full-time ride in the Cup Series with JTG Daugherty Racing.
His three seasons for JTG Daugherty went how most seasons do for that organization. He finished between 26th and 29th in the points standings with a combined two top-five finishes, both at superspeedways, and nine top-10s.
Preece then made another unique decision to sign with Stewart-Haas Racing as a reserve driver for the 2022 campaign. He raced a handful of races across NASCAR's three national series but was not guaranteed a full-time ride. However, a win and nine top-10 finishes in 10 Craftsman Truck Series races combined with a poor season from Cole Custer in the No. 41 car opened the opportunity for Preece to take over that seat full-time in 2023.
Preece had a slow start to 2023 that mirrored much of Stewart-Haas Racing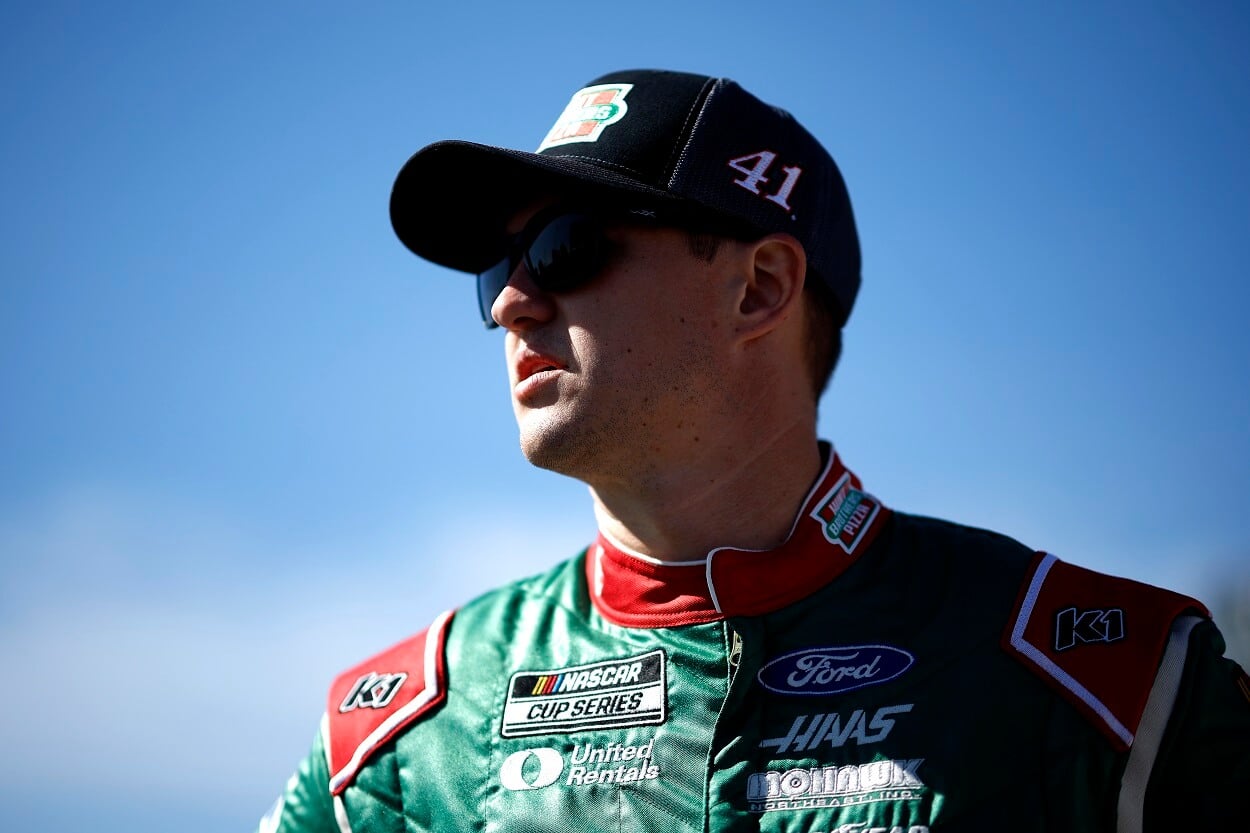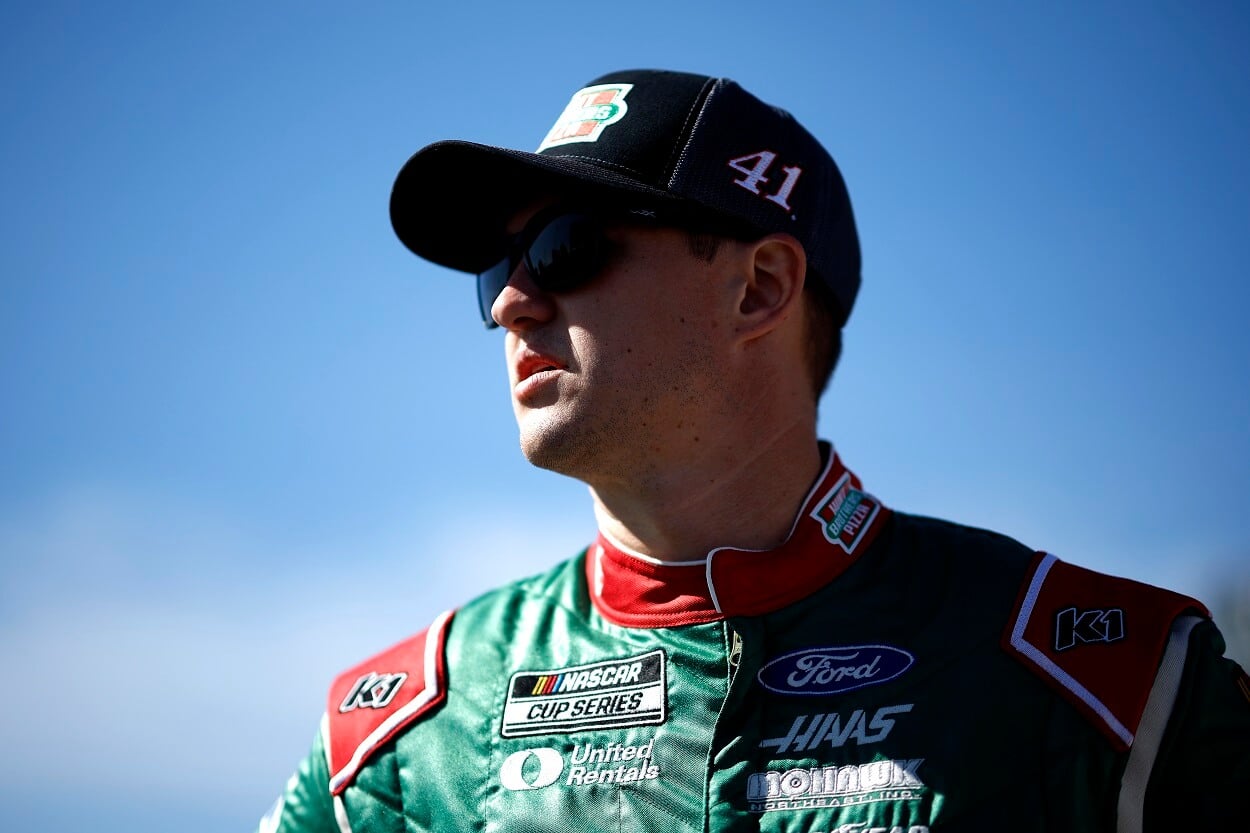 He immediately contended for the win in the preseason Clash at the Los Angeles Memorial Coliseum exhibition race, but a mechanical problem late in the event had him fade to seventh. The first seven regular-season races looked much like several recent seasons for the No. 41 car. Preece crashed out of three of those events and managed only two results better than 23rd, topping out with a 12th-place run at Phoenix Raceway.
Even the first regular-season race at a short track was a letdown. Preece qualified 33rd and finished 18th after running nearly 75 percent of the 400-lap race inside the top 15.
"That final caution at the end of the race threw everything off," Preece said of the Richmond race. "We only had scuffs at the end, and we were just off the pace."
Stewart-Haas Racing struggled across the organization to start the season aside from Kevin Harvick and the No. 4 team, which currently sits third in the points standings. Perhaps Preece will have more chances to win as the organization improves in the second season with the Next Gen car.
Preece's only path to the playoffs at this point is through a win, and his opportunities are likely limited. Another race at Richmond in July is the only short track left on the regular-season schedule. Perhaps Preece could have a magical day at his home track of New Hampshire Motor Speedway when the series visits two weeks earlier in July.
Otherwise, a lucky victory in superspeedway-style races at Atlanta Motor Speedway or Daytona International Speedway is his only legitimate hope to snag one of the 16 playoff berths.
Ryan Preece has shown flashes of a driver who might someday take the No. 41 team back into a prominent spot in the Cup Series, but he likely has already missed those chances for this year.