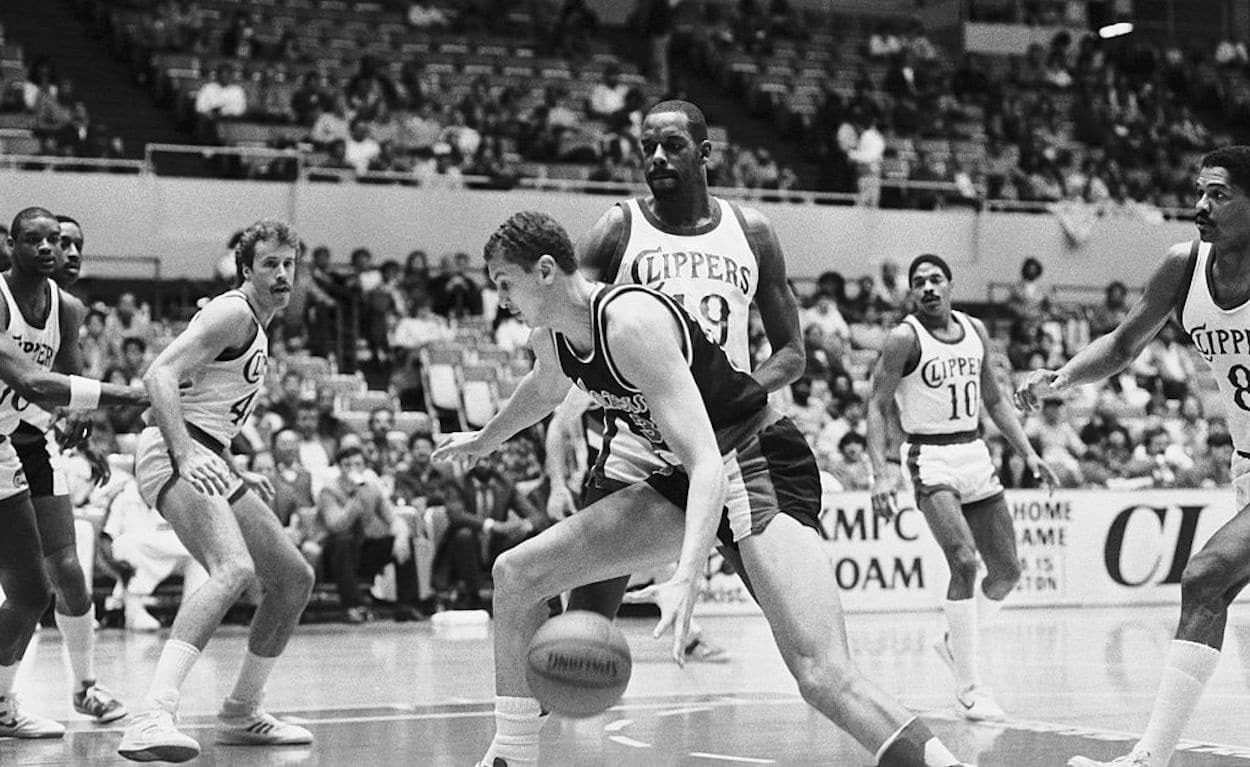 Sam Bowie Changed the Course of NBA History With a Single Predraft Lie
If Sam Bowie told the truth, the Portland Trail Blazers would have found themselves in a much different position during the 1980s.
In the basketball world, certain names will live on in infamy. One of those is Sam Bowie. During the 1984 NBA Draft, the Portland Trail Blazers made the choice to select the big man second overall. The next pick, of course, was some guy by the name of Michael Jordan.
While the Blazers did have some logic behind their decisions — they needed a big man, and, at the time, no one knew Michael Jordan would redefine the game of basketball — Bowie himself could have changed things. Ahead of the draft, he hid his nagging pain from Portland. Had he revealed that problem, the entire course of NBA history would have changed.
Sam Bowie wasn't entirely truthful with the Portland Trail Blazers ahead of the 1984 NBA draft
From afar, it's easy to think of predraft interviews and medicals as a bit of procedural nonsense. If you've just seen a player dominate in college, what else can you learn? For the Portland Trail Blazers, though, that due diligence could have saved them from a massive problem.
While Sam Bowie seemed to have plenty of potential, he did struggle with injuries during his time at Kentucky. The big man missed two seasons due to a stress fracture in his tibia but managed to return for his senior year. That didn't mean the pain was behind him, though.
"I can still remember them taking a little mallet, and when they would hit me on my left tibia, and 'I don't feel anything,' I would tell 'em. But deep down inside, it was hurting," Bowie explained in an ESPN 30 for 30 called Going Big (h/t Yahoo Sports). "If what I did was lying and what I did was wrong, at the end of the day, when you have loved ones that have some needs, I did what any of us would have done."
Despite the realities of the time — teams didn't exactly think guards could singlehandedly carry a team and, given the presence of Clyde Drexler, Portland didn't want to double up — it's tough to imagine that the Trail Blazers would have selected Bowie if they knew he was still feeling the effects of his previous injuries.
NBA history would have been different, even if Michael Jordan still went to Chicago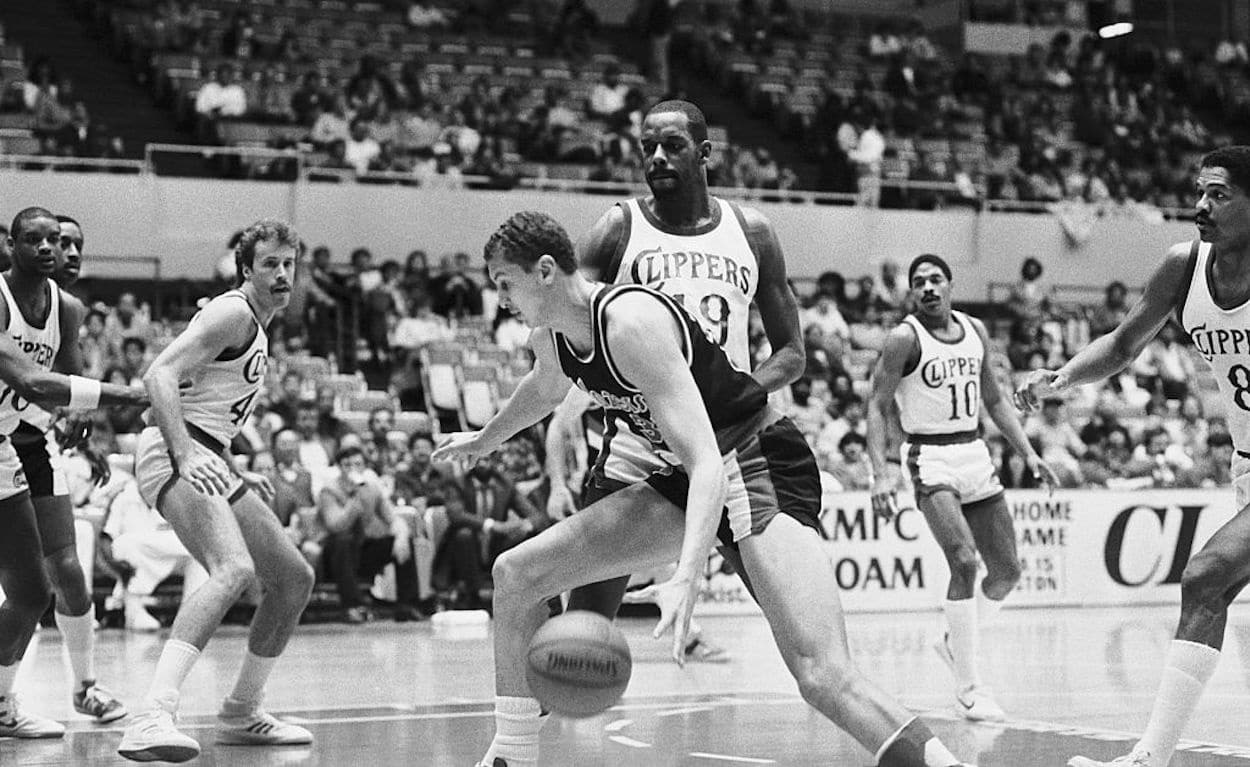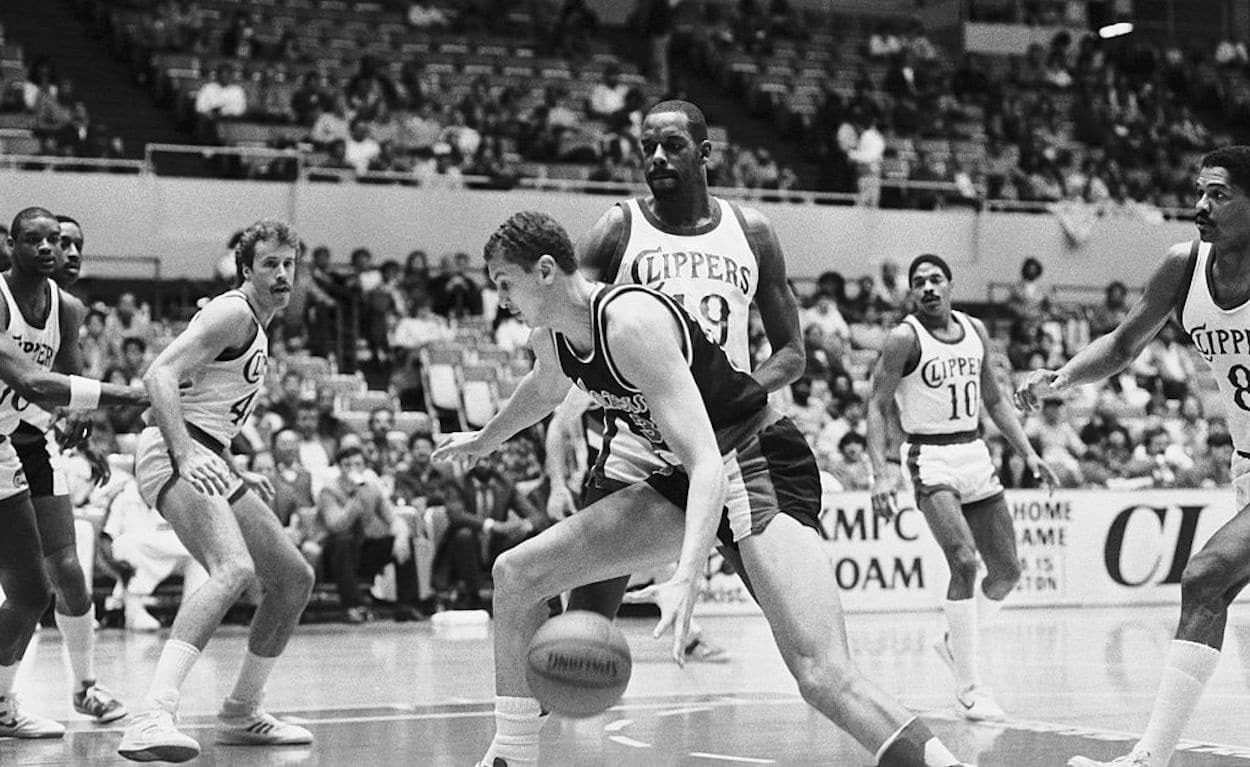 When relitigating the 1984 NBA draft, it's easy to default to the Blazers drafting Michael Jordan. While that probably wouldn't have happened, due to the realities noted above, Bowie's leg pain still would have changed things.
Let's assume that, given what we know, Portland would have simply selected the next big man on the board. That probably would have given them Sam Perkins or, depending on how loose their definition of "big" was, Charles Barkley.
At the risk of being a bit reductionist, either of those men would have made an impact. In the 1980s, the Blazers were a perennial playoff team but struggled to make it over the hump. When you consider that Bowie barely made an impact after his rookie year, it's easy to see how a more consistent performer would have changed things. Even if Perkins only averaged 14.8 points and 7.7 rebounds per game during the 1986-87 season (those were his numbers in Dallas), that would have been better than five games of Bowie.
Things would have been even more apparent if Chuck had me to the Pacific Northwest. While it's fair to wonder who would have whipped him into shape like Moses Malone did, Barkley still possessed incredible talent. Imagine adding him to a Portland roster that reached the NBA Finals in 1990 and 1992. Would have eventually worn out his welcome and left town? Maybe, but it would have been a good run while it lasted.
That's, of course, all hypothetical speculation, but it's safe to assume that something would have been different had Bowie told the truth during that fateful physical. The rest, however, is NBA history.
Stats courtesy of Basketball-Reference.