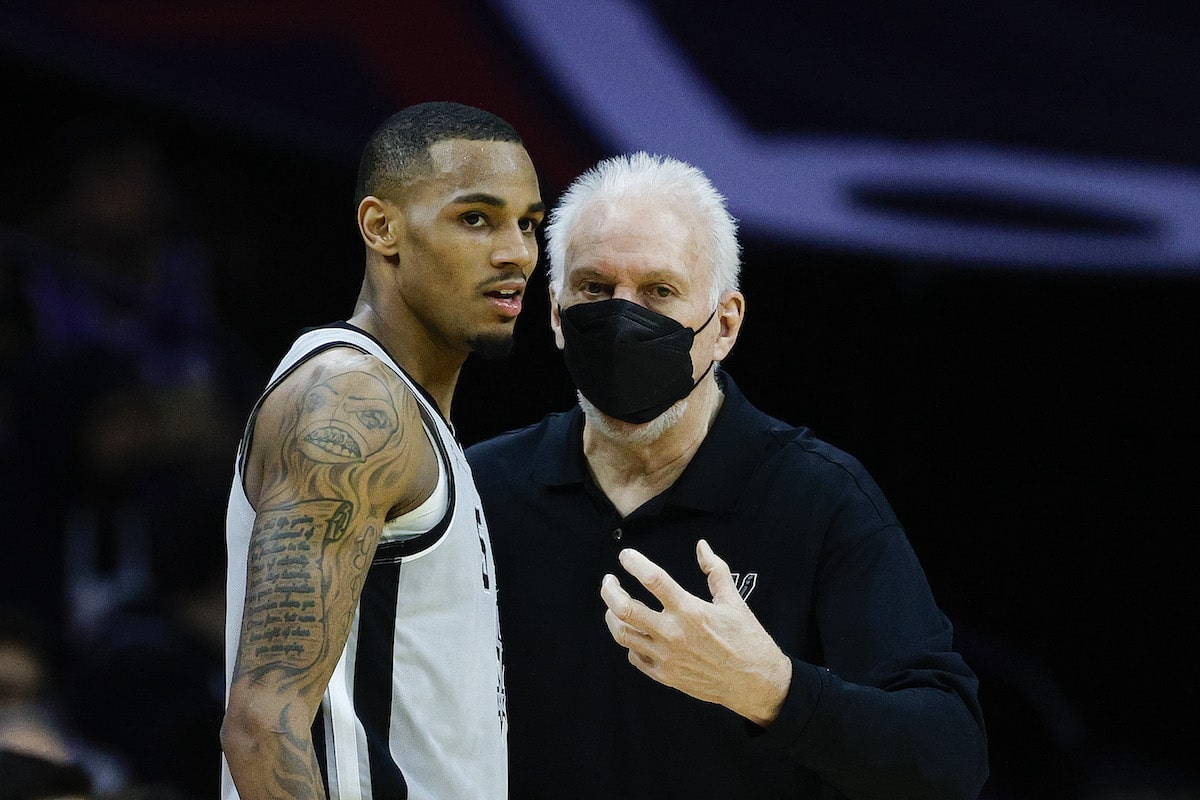 San Antonio Spurs Offseason: Julius Randle and the 3 Can't-Miss Dejounte Murray Running Mates on the Trade Market
If the Spurs are going to turn a corner, they need to make a substantial trade to enhance head coach Gregg Popovich's rotation and give Dejounte Murray some help on the offensive end.
Dejounte Murray and the San Antonio Spurs have now missed the playoffs/failed to get past the NBA Play-in Tournament for three consecutive seasons. Sure, they have a handful of compelling young players like Jakob Poeltl, Keldon Johnson, Devin Vassell, and Joshua Primo. On the other hand, they're not making tangible progress as a collective whole in their retooling effort.
Murray has been the one constant for the Spurs. He has continually improved and become one of the best two-way guards in the NBA. If the Spurs are going to turn a corner, they need to make a substantial trade to enhance head coach Gregg Popovich's rotation and give Murray some help on the offensive end.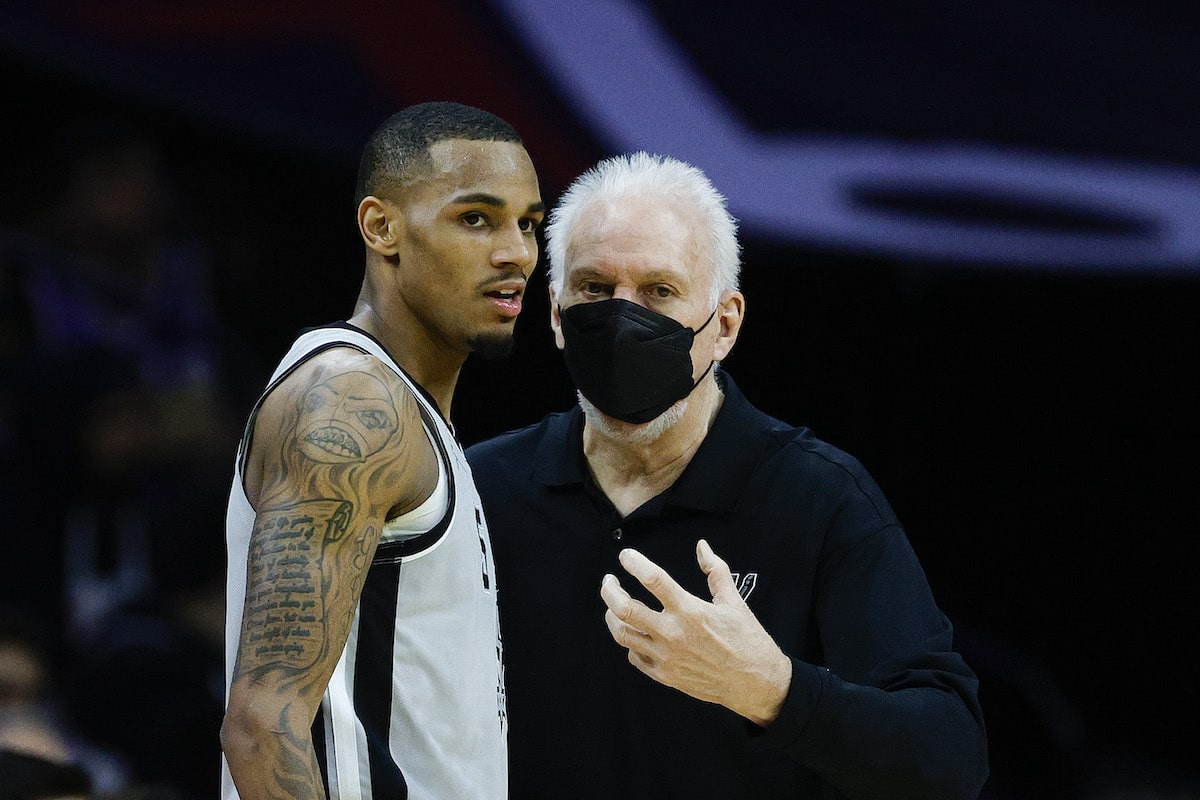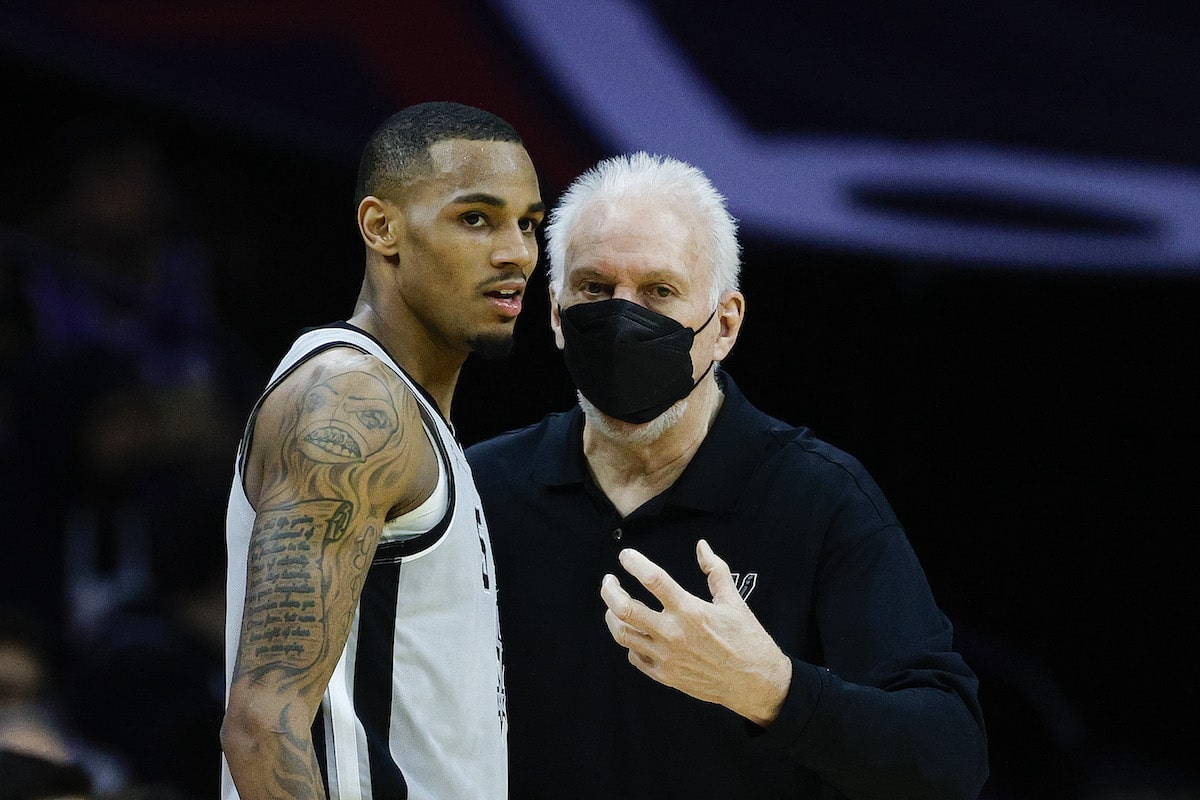 Here are three players the Spurs should inquire about on the trade market this offseason.
3. Julius Randle
The Knicks had a wholly disappointing 2021-22 season, and the fact that Randle is mentioned as a trade target for the Spurs underscores that notion. With Obi Toppin, their 2020 first-round selection, present and the franchise in a precarious state, maybe the Knicks look to move Randle? If so, the Spurs would be an ideal landing spot for the 27-year-old forward.
San Antonio needs a second considerable scoring option. Randle fits the bill, as he's a versatile scorer. The 2021 All-Star can get to the rim with ease, play in the post, and is a capable shooter. Randle's presence would do wonders for Murray.
Murray and Randle would feed off each other. Defenses wouldn't be able to solely focus on one player, as they're each capable of getting points in a variety of ways. Murray didn't have a prominent isolation scorer by his side this season. And Randle hasn't consistently had such a player by his side with the Knicks.
The Spurs have roughly $20 million in cap space this offseason. This means they don't necessarily have to match the yearly salaries in Randle's four-year, $117 million deal in a trade. They can send New York big man Zach Collins, wing Josh Richardson, one of their three first-round draft picks this year, and a future second-rounder.
All that said, it's difficult to get a gauge on Randle. The Spurs are likely better off investing in a more sturdy player.
2. Jerami Grant 
The Pistons are an entrenched rebuilding team and will have a premium pick in the 2022 NBA Draft. Grant, a free agent in 2023, is a prime trade candidate. His departure would clear the way for Saddiq Bey and/or the team's first-round selection to be featured frontcourt starters. The Spurs could swoop in and take Grant off their hands.
Grant would be a compelling fit in Popovich's rotation. The 28-year-old forward is a two-way player who has become a productive force. Grant can put the ball on the floor, make off-balanced jump shots near the basket, occasionally stretch the floor, and play tight defense. He's a well-rounded player in his prime.
Grant presumably becomes the Spurs' power forward, playing next to Poeltl. He'll be a veteran complement to their younger starters and boost the team's play on both ends of the floor. All the while, Grant will get some of his points from Murray attracting a double-team while attacking the rack.
The Spurs will likely have to surrender at least one of their enticing young players (Johnson, Vassell, and Primo) and a first-round pick within the next two years to acquire Grant. That said, moving on from one of their players on rookie deals could generate motivation to re-sign Lonnie Walker, a restricted free agent this offseason.
The factor that could stop the Spurs from acquiring Grant, though, is them thinking he would be a mere improvement for their operation rather than take it to the next level, so to speak.
1. Gordon Hayward
The Hornets have a lot on their plate this offseason. Coming off a breakout season, Miles Bridges figures to get a max contract as a restricted free agent, and a LaMelo Ball extension is on the horizon. With a handful of considerable contracts and the financial clock counting down on former first-rounders, Hayward could be on the move. The Spurs make all the sense in the world for the 32-year-old.
Hayward continues to be a reliable scorer. In his two seasons with the Hornets, Hayward has averaged a combined 17.6 points and 5.2 rebounds per game while shooting 46.6/40.2/84.4. The problem? He has missed extensive time due to injuries. Yes, the missed time is a red flag. But it also means the Spurs should be able to get Hayward for cheap given the roughly $62 million remaining on his contract over the next two seasons. 
Hayward is a risk worth taking for the Spurs. He gives them a legitimate wing scorer who's accustomed to getting points off the dribble and from the perimeter. He's an immediate offensive enhancement. 
Hayward could be the team's starting power forward or at least be such a player in crunch time. He gives the Spurs someone to benefit from the attention Murray attracts while taking some attention off their young wings. The Spurs' starting five would be an All-Star-caliber floor general, a proven scorer, budding wings, and a sturdy center. That's an auspicious combination.
Given the likely low price tag on Hayward, the Spurs could theoretically make another impact trade with their bevy of youngsters and draft picks. Worst-case scenario, Hayward doesn't make a difference for the Spurs, and they trade him next offseason.
All stats courtesy of Basketball-Reference. Contract figures courtesy of Spotrac.