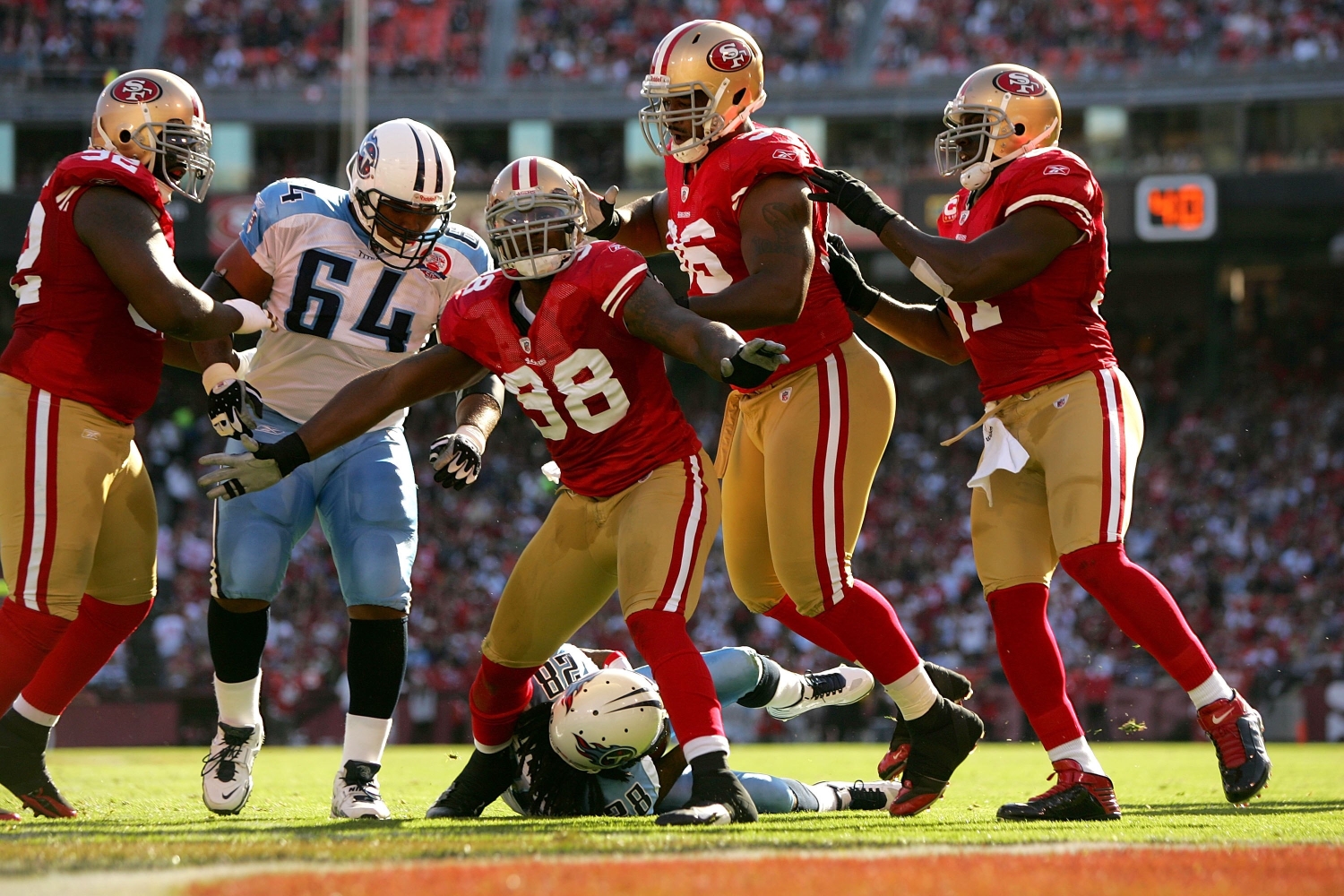 San Francisco 49ers Suffer Tragic Loss With Unexpected Death of Beloved Former Linebacker
The San Francisco 49ers suffered a tragic loss with the unexpected death of former linebacker Parys Haralson. He pass
The San Francisco 49ers started their season off with a hard-fought road victory. However, it didn't take long for the organization to suffer a loss that goes way beyond the football field.
A day after defeating the Detroit Lions by a final score of 41-33, the 49ers delivered some heartbreaking news to their fans. According to ESPN, Parys Haralson, a hard-hitting linebacker who suited up for the franchise from 2006-12, died Monday at the age of 37.
No cause of death has been reported.
"The 49ers are heartbroken and shocked by the news of Parys' tragic passing," the team said in a statement "Parys was a beloved member of our organization that lived life with an extraordinary amount of passion and joy while leaving an indelible mark on everyone he came across. We extend our condolences to Parys' family and loved ones."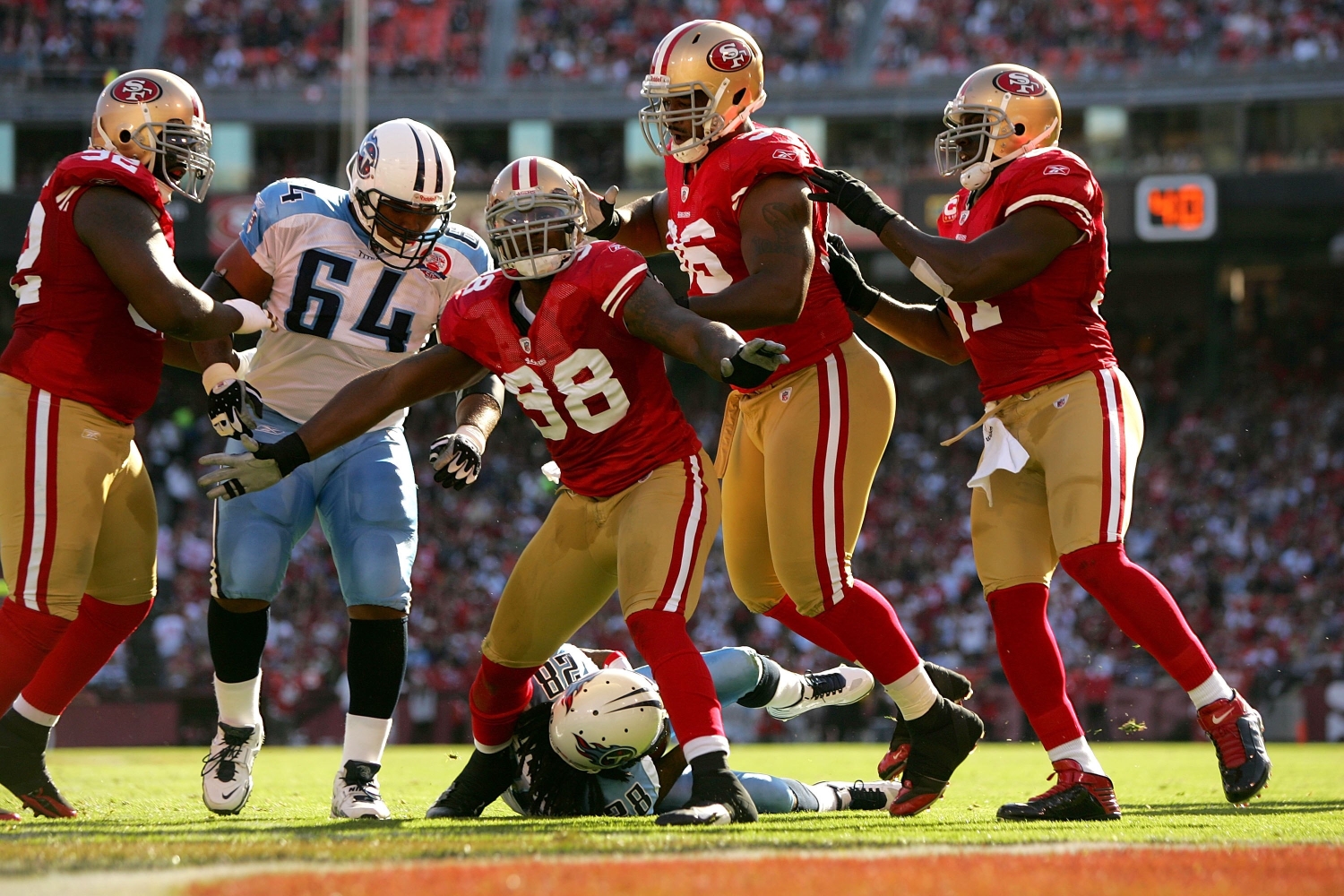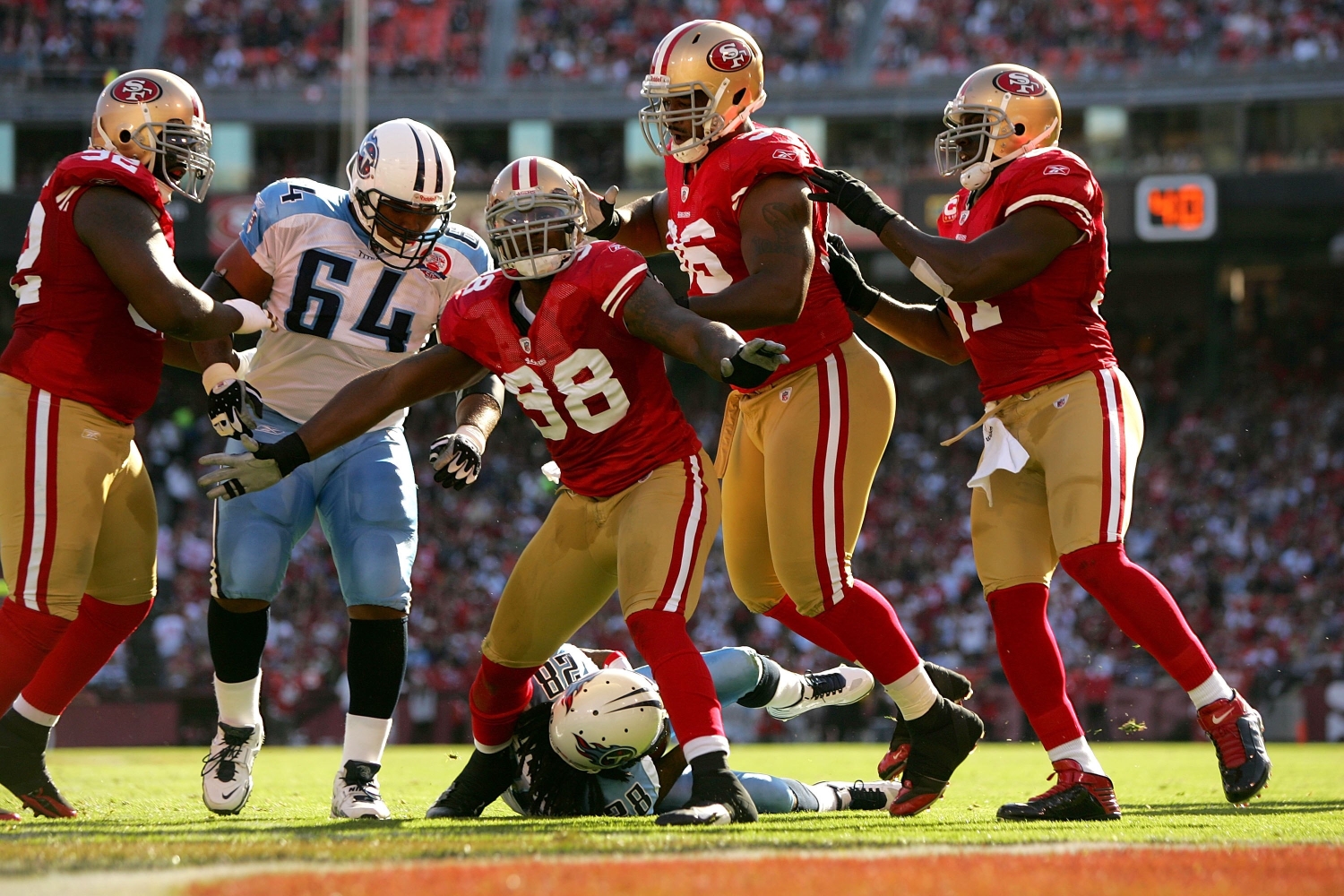 Born in Mississippi, Haralson went from starring at Madison Central High to becoming a force for the University of Tennessee Volunteers. After breaking out as a junior, he earned second-team All-SEC honors as a senior by racking up 8.5 sacks, 17 tackles for loss, and three forced fumbles. The 49ers selected Haralson with the 140th overall pick in the 2006 NFL Draft, and it didn't take long for him to prove he belonged as a long-term fixture in San Francisco.
The fifth-rounder moved to outside linebacker and quickly became an integral part of a talented defense. Although Haralson never developed into a star, he racked up 21.5 sacks, 47 quarterback hits, and 38 tackles for loss while starting 68 games for the 49ers from 2007-11. He played two seasons with the New Orleans Saints before retiring from the NFL. His most successful campaign came in 2008 when he totaled a career-high eight sacks.
Like many former players, Haralson didn't stay away from the game for too long.
The beloved linebacker returned to San Francisco to work as the 49ers' director of player engagement. He worked in that role from 2016-18 before Austin Moss II took over.
Haralson's unexpected death represented a shocking blow for many members of the NFL community. After all, he earned widespread respect for his passion, toughness, durability, and on-field performance. And by spending nearly a decade in the league as an edge rusher and a few years in a front office role, he crossed paths with a number of prominent players and coaches.
To no surprise, many of Haralson's former teammates and others who knew him well took to social media to pay homage to the late linebacker.
"R.I.P. to my former teammate and Friend Parys Haralson aka P-Town. Praying for his family," tweeted retired NFL safety Donte Whitner, who played for the 49ers from 2011-13.
Longtime NFL guard Adam Snyder got a chance to know Haralson well during his seven-year stint in San Francisco. The 39-year-old took the opportunity to sing his former teammate's praises in light of his sudden passing.
"Parys Haralson was one of the greatest dudes in the locker room for many years. He made everyone around him smile. We had some tough years and he was always a guy I looked forward to seeing. This hurts. Miss you already P Town," Snyder tweeted.
Tyrunn Walker crossed paths with Haralson in New Orleans. The Louisiana-born defensive tackle also sent a heartfelt message about his ex-teammate's passing.
"R.I.P. to my big bro Parys Haralson. Dude was a great mentor. I'm gonna truly miss you big home…." Walker tweeted.
In addition, the Volunteers football program honored Haralson with a post that highlighted his status as the fifth-leading sack artist in school history.
John "The Chief" Chavis joined Tennessee's coaching staff in 1989 and served as defensive coordinator from 1995-2008. He got a chance to work with a number of future NFL stars over the years, but it's obvious Haralson left a lasting impression on the well-traveled 64-year-old coach.
"So sad to hear the news of the loss of Parys Haralson. I was blessed to be involved with so many young men in the coaching profession. When I think of Parys my first thought is what a great young man he was. Very talented and so much fun to be around," Chavis tweeted. "My prayers go out to his family and all the many lives he touched. He will be missed."
All statistics courtesy of Pro Football Reference and Sports Reference.