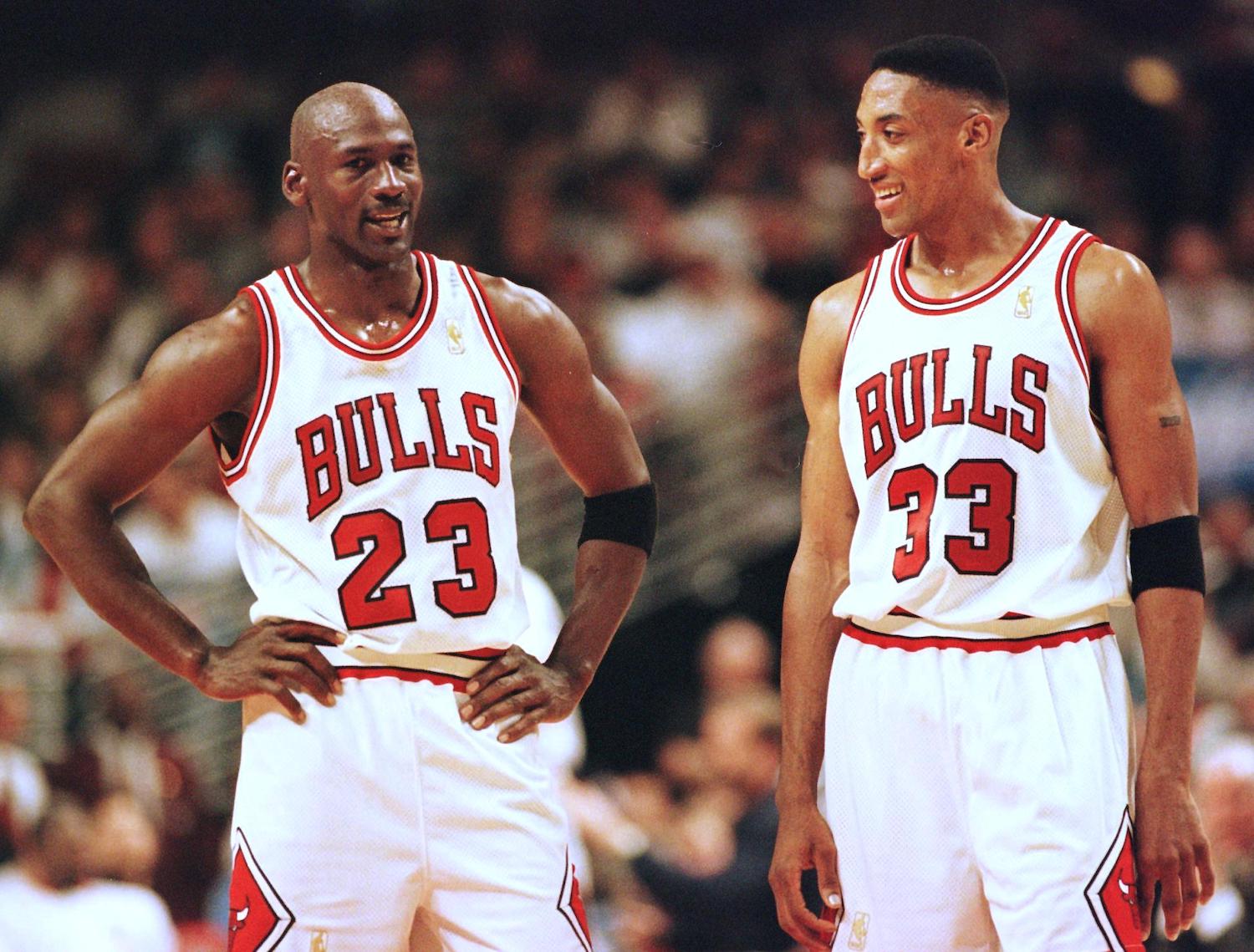 Scottie Pippen and Michael Jordan Won 6 NBA Championships Together, but Their Relationship Didn't Exactly Start on the Right Foot: 'Michael Was a Little Distant'
Michael Jordan may be an NBA legend, but he didn't make the greatest first impression on Scottie Pippen.
At the risk of sounding too like an elementary school coach, there's no "I" in "team." Even the greatest individual talents need some support to reach the highest heights. Michael Jordan, for example, probably wouldn't have found the same success if he didn't play alongside Scottie Pippen.
Although that dynamic duo earned a place in basketball history, they didn't immediately hit it off. In fact, Pippen called His Airness distant and remembered how his new teammate made an awkward comment grounded in a geographic mistake.
Scottie Pippen arrived in Chicago to help Michael Jordan get over the hump
These days, it's easy to think of Michael Jordan and imagine him as an all-conquering hero winning championships every season. During the early days of his career, though, the Bulls weren't exactly world-beaters.
As soon as he reached the professional ranks, it was clear that MJ belonged. He averaged 28.2 points per game during his first campaign, cruising to Rookie of the Year honors and lifting the Bulls back into the postseason. After a lost sophomore season, Jordan's scoring numbers only improved, but that wasn't enough. Chicago could consistently qualify for the playoffs, but they struggled to move beyond the first round.
That reality prompted general manager Jerry Krause to look for reinforcements, and, ahead of the 1987 NBA draft, he found a gem. While the University of Central Arkansas wasn't exactly a basketball powerhouse, they had a capable player on their roster by the name of Scottie Pippen.
Krause, who loved the idea of unearthing overlooked players, had found his man.
"Love at first sight — pure scouting love," he explained in his unpublished memoirs, according to NBC Sports. "The thought of this guy playing alongside Michael caused this scout's mind to work overtime. The quickest, longest-armed, most tremendous lateral quickness combination in the game … we had to get this guy."
While it took some wheeling and dealing, Krause managed to get his man. Pippen became a Bull.
An awkward first encounter with His Airness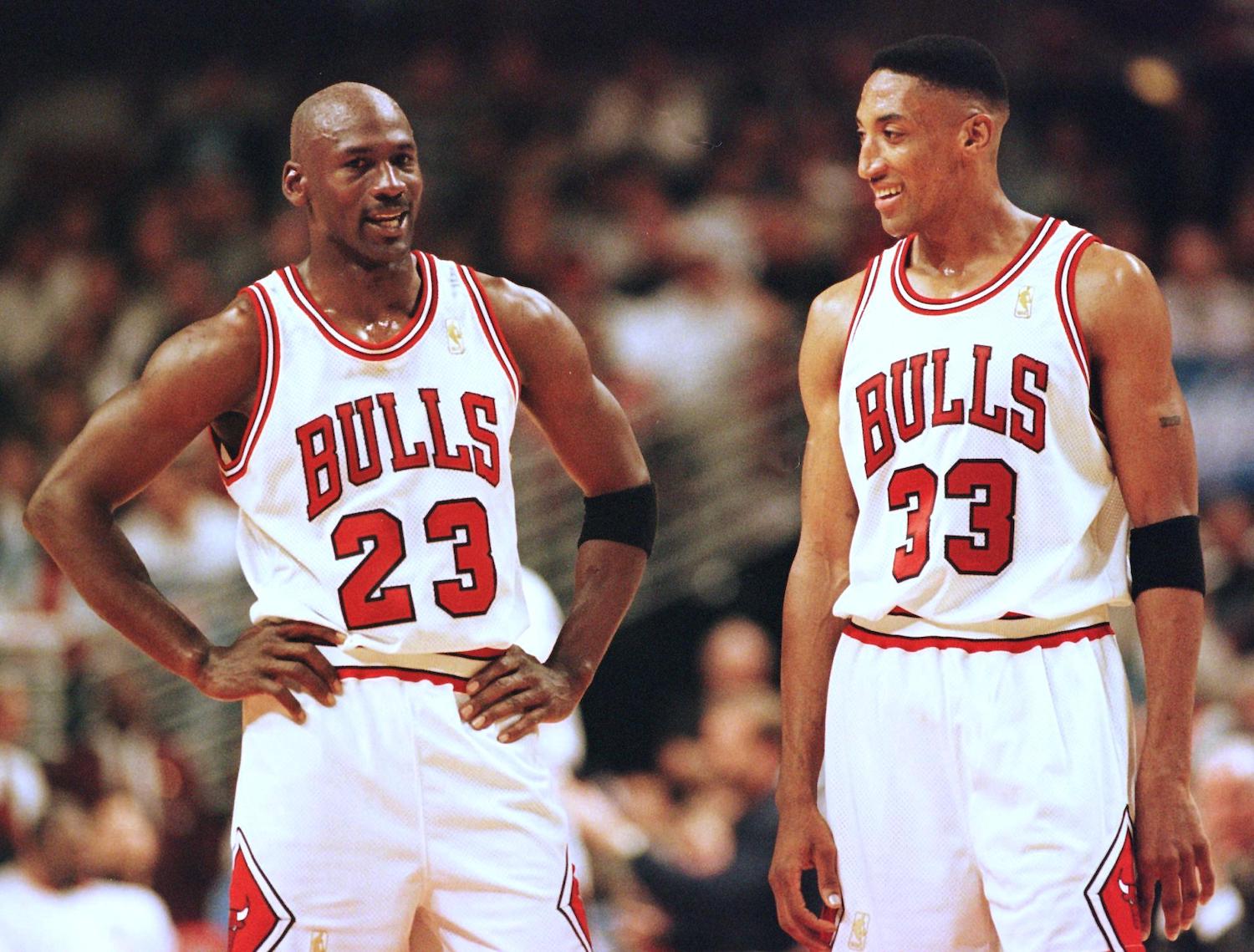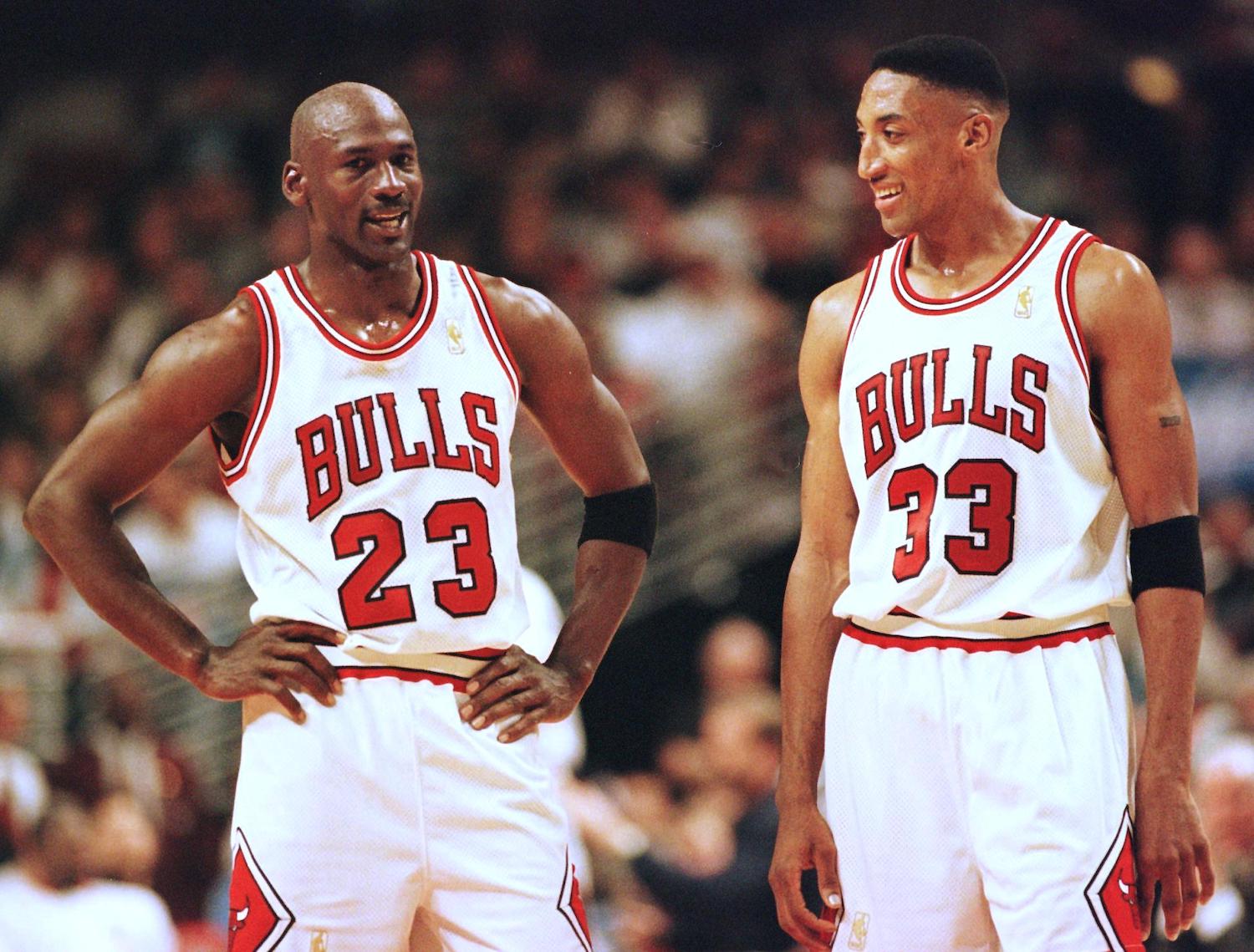 Over the course of his career, Jordan developed a reputation as an unflinching competitor. Winning came first, with everything slotting in below that ultimate goal. Pippen, during his earliest days in Chicago, saw that reality firsthand.
"Michael was a little distant," the forward recalled in an Athletic piece chronicling people's first encounters with MJ. "He was more … he was competitive, that was kind of his drive in those days."
Beyond that initial observation, Pippen also shared one additional detail that seems to have tainted his initial impression of His Airness. Jordan, it seems, made things a bit awkward by messing up a geographical detail.
"I remember Michael said, 'Well, we got another one of those Arkansas boys' when I was drafted," Pippen continued. "Knowing the Bulls had drafted Pete Myers, he was an Arkansas kid, from the University of Arkansas [at Little Rock]. He was actually from Mobile, Alabama. That's kind of all I remember."
Even if you set aside the geographical mistake, writing a new teammate off as "another one" of anything probably isn't the best way to make a first impression.
From a basketball perspective, everything worked out for Jordan and Pippen
Between his general coldness and calling him "another one of those Arkansas boys," it would be understandable if Pippen felt a bit of ill will toward His Airness. At the end of the day, though, everything worked out from a basketball perspective.
As Krause suspected ahead of the draft, Pippen proved to be the perfect complement to Jordan. The forward had grown up playing guard, which gave him a solid offensive skillset; if opposing defenses wanted to focus all of their attention on MJ, Pip was more than capable of being a secondary ball-handler and scoring threat. His combination of length and athleticism also made him a lock-down defender, which took a bit of work off His Airness' plate.
While there were some famous bumps in the road, both during the 1990s and more recently, that partnership paid off on the court. Thanks to their dynamic duo, the Chicago Bulls claimed six championships in two separate three-peats.
As the cliche says, you don't get a second chance to make a first impression. While that may be true, six rings and millions of dollars can paper over plenty of cracks.