Michael Jordan Once Called Out Magic Johnson for Having Fun During a Charity Scrimmage: 'Do You Want to Win This?'
While Michael Jordan possessed an incredible level of basketball talent, that wasn't the only thing that made him great. His Airness also had an unbreakable will to win; every activity, no matter how mundane, was a chance for the NBA legend to strut his stuff. Take, for example, his performance during one of Magic Johnson's charity games.
According to Rob Lowe, who served as the celebrity coach on that fateful day, the Magic was being his usual fun-loving himself during a timeout, which MJ didn't appreciate. Despite the fact that they were playing for charity, Jordan still asked his teammate if he wanted to win the game, promptly whipping him into shape.
Michael Jordan wants to win, no matter the competition
During his time with the New York Jets, Herman Edwards famously told that world that "You play to win the game." When he uttered those now-iconic words, Michael Jordan probably nodded in vehement agreement.
MJ's famous competitive fire began to burn as a boy when he battled with his older brother, Larry, for backyard supremacy. While an early setback — Michael failed to make his high school's varsity basketball team at the first attempt — could have extinguished those flames, the opposite happened. Jordan dominated the JV competition, came back stronger, and made the top squad the following fall. He'd go on to earn McDonald's All-American honors before heading to the University of North Carolina on a basketball scholarship.
After that, the wins just kept on coming. As a college freshman, Jordan hit the deciding shot to clinch the NCAA title. In the professional ranks, His Airness piled up the individual honors and, after dispatching the Detroit Pistons, started earning championship rings.
MJ wasn't content with winning on the hardwood, though. Whether he was playing cards, hitting the golf course, or even waiting for his bags to emerge at the airport, the Chicago Bulls star needed to claim the top spot. Cheating, trash talk, and everything else was seemingly on the table if it led to a victory.
For Jordan, anything less than the best was a failure. Thankfully for him, his talent and drive were usually enough to secure the W.
Calling out Magic Johnson during a charity scrimmage
Jordan's competitive fire led him to take everything, even charity scrimmages, incredibly seriously. At one point, that put him in direct contrast with Magic Johnson.
As Rob Lowe explained in an interview with Conan O'Brien, Jordan and Johnson teamed up doing one of Magic's charity basketball games. Understandably, the contest was an offensive shootout, with no one playing any real defense. While that made for an entertaining spectacle, it eventually rubbed His Airness the wrong way.
With a few minutes left in the game, Lowe, serving as a celebrity coach, decided that he needed to do something and called a 20-second time out. Although the actor didn't have much to say during that huddle, a certain star player did.
"Karl Malone was on the team, Mark Jackson was on the team, I mean everybody, and I had nothing to say, of course," the actor explained. "And I looked over, though, at Michael, and he was pissed. And he looked at Magic. You know, Magic's being his Magic self, having a good time. I think the score was 240 at that point, no one played any defense, and Michael was like, "Hey man, you want to win this?' And, all of a sudden, you could see a lightbulb go off, and Magic said, it was like, 'Oh, Jesus Christ, he means it.'"
While it's not clear exactly then that interaction took place, there is a Los Angles Times story from August 1988 describing Magic Johnson's charity scrimmage and noting that Robe Lowe served as a celebrity coach. While Jordan's team lost 203-202, he did pace all scorers with 54 points.
Unsurprisingly, that wasn't the only time Michael Jordan took a charity event seriously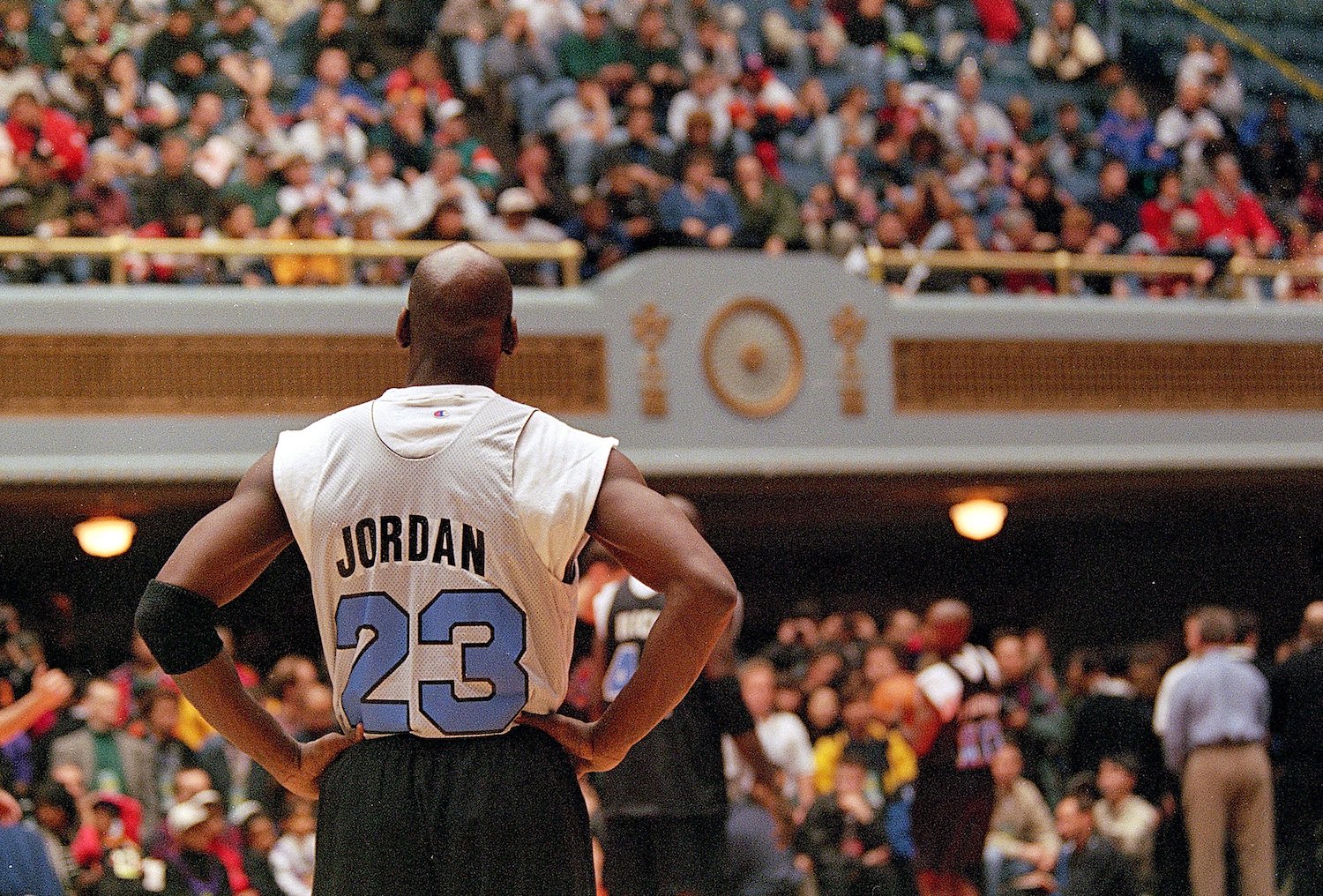 While MJ may have been the only one to take Magic Johnson's charity scrimmage seriously, that wasn't an isolated incident. Unsurprisingly, Jordan also showed his competitive edge during a game with Kenny Rogers.
In 1988, His Airness also joined the "Kenny Rogers Classic Weekend" and took part in a basketball game. While the NBA star did get pump-faked by the country musician, his talent eventually shone through. Facing the prospect of an embarrassing defeat, Jordan took over, blocking shots, scoring on seemingly impossible plays, and fist-pumping like he won an NBA title. In the end, MJ's squad claimed victory by a score of 22-20.
Even in a charity game, Michael Jordan wouldn't have it any other way.