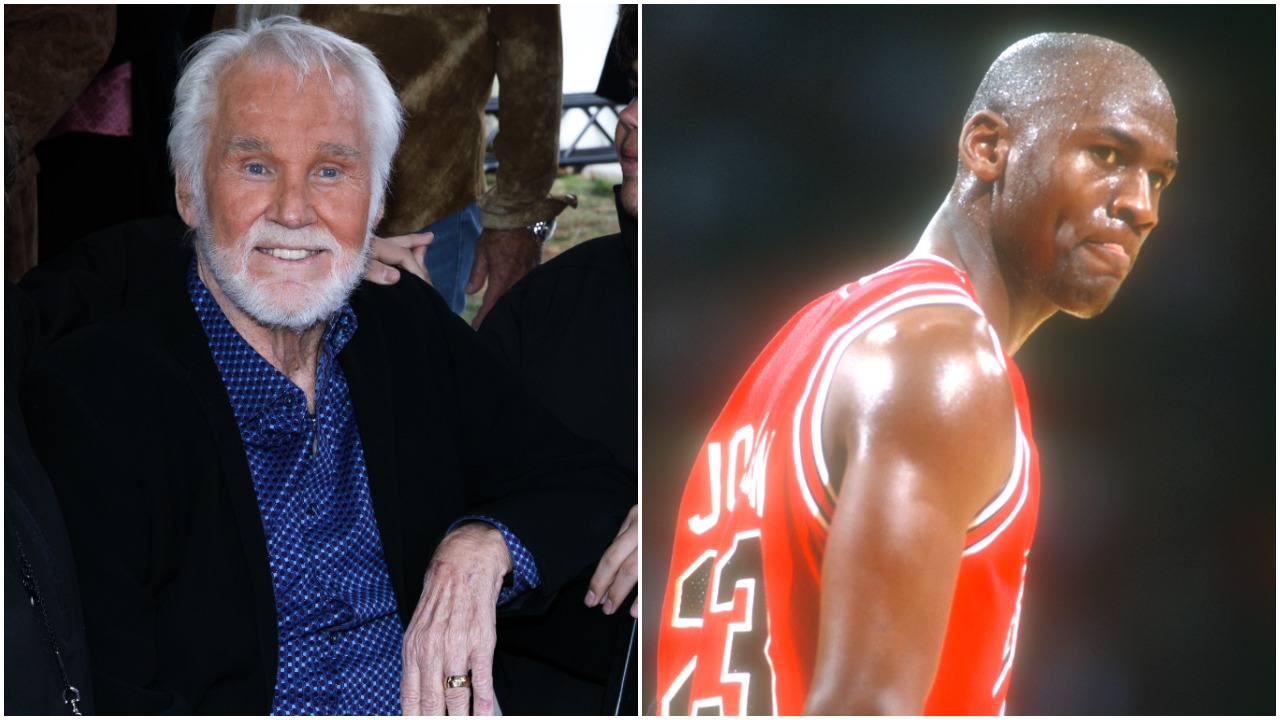 Michael Jordan Took Over a 3-on-3 Game Like It Was the NBA Finals After Country Music Legend Kenny Rogers Embarrassed Him
Country music legend Kenny Rogers once pump-faked and scored on Michael Jordan in a charity game before MJ took the game over to lead his team to victory.
The competitive nature of Michael Jordan is legendary. No matter what he's competing in or who he's competing against, Jordan wants to win. It drove him to win six NBA titles. It drove him to win five NBA MVP awards. And it drove him to win a three-on-three game featuring country music legend Kenny Rogers.
Wait, what?
That's right. In the late '80s, Jordan took part in a three-on-three charity game organized by Rogers that featured some of the biggest NBA superstars of the era. And looking back on the highlights, one might think Jordan was competing in Game 7 of the NBA Finals.
Yes, I'm completely aware that Jordan never played a Game 7 in the Finals, but that's not the point. The point is that MJ was in full MJ mode during this game and (not shockingly) seemed to take it personally when Rogers hit him with a pump fake and drained a jumper.
Kenny Rogers held a three-day event in the late '80s and early '90s
In the late '80s and early '90s, Rogers held an annual three-day fundraising event near his Georgia home called "Kenny Rogers Classic Weekend," which included music performances, fishing, golf, tennis, and a little three-on-three basketball. Think MTV's Rock N' Jock before that was an actual thing.
And Rogers got some big names to show up. Beyond Jordan, who attended the event for three straight years from 1988 to 1990, The Gambler got the likes of Larry Bird, Dominique Wilkins, and Isiah Thomas, all of whom were major NBA stars in their prime, to make appearances. Payne Stewart showed up. John McEnroe was there. Actors such as Woody Harrelson and Mark Harmon made appearances.
It was a big deal — so big that ABC even aired some of the events. During one three-on-three matchup in 1988, Rogers himself was a big deal for one play.
Rogers pump-faked Michael Jordan and drained a jumper during a three-on-three game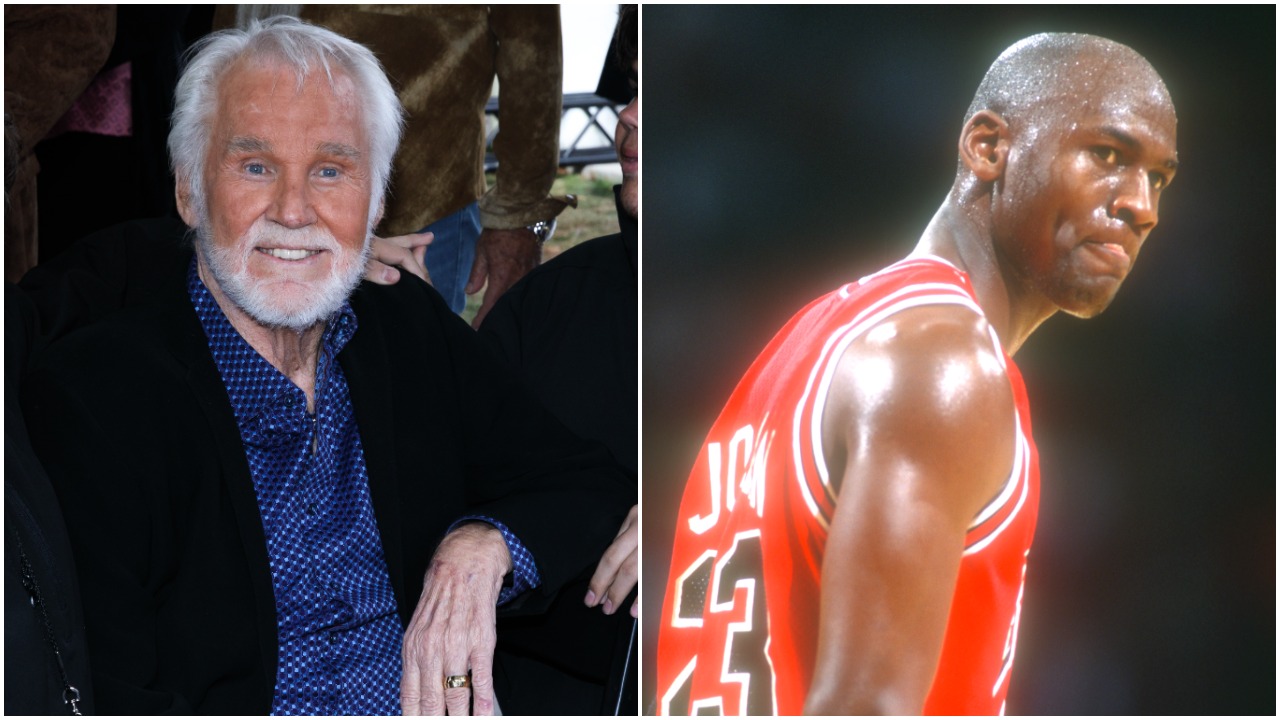 At the 1988 edition of "Kenny Rogers Classic Weekend," the country music star captained a team featuring Wilkins, golfer Hubert Green, and tennis player John Lloyd (each team had one sub) and squared off against the team consisting of Jordan, tennis player Kevin Curren, golfer Raymond Floyd, and actor Lorenzo Lamas.
Early on, it's clear that Jordan was taking things a little more seriously than the others as he stuffed home a missed shot that earned him a shove from Wilkins, who he famously beat in the NBA Slam Dunk Contest that year.
Played to 22, the game looked to be close throughout, and seemingly at about the halfway point, Rogers took a pass at the top of the key and squared up to shoot. Jordan, the 1988 NBA Defensive Player of the Year (and NBA MVP), came running up from the lane as Rogers went in motion, only to watch himself fly by as The Gambler pump-faked, side-stepped (it was more like a James Harden travel), and drained a 21-footer, much to the delight of the live crowd.
Legendary Los Angeles Lakers broadcaster Chick Hearn was on the call (told you this was a big deal) and said that Rogers "put Jordan in the popcorn machine." Brilliant, as always. And as you'd expect, Jordan took it personally and then took over.
Jordan took over and led his team to a 22-20 victory
While Jordan didn't get the block he was looking for (and you know he truly was) on Rogers' jump-shot attempt, he certainly got one the next time Kenny drove the lane.
I guess Rogers didn't know when to "hold 'em" that time, right? Sorry, it had to be done.
As the game drew to a close, Jordan hit a circus shot in the lane, which sent the crowd into a frenzy. With the game tied at 18, Jordan got another block, but Rogers was right there to scoop up the ball and laid it in to give his team a 20-18 lead. On the ensuing possession, MJ hit a 15-footer to tie the game at 20.
With a chance to win the game, Rogers hit Green with a solid wraparound pass in the lane, but Jordan came flying in to swat away Green's layup attempt. Wilkins recovered the ball but missed a shot from the foul line, which Lamas rebounded. And on the ensuing possession, Jordan showed no mercy as he hit went around Rogers on the baseline, tongue out and all, and hit a layup to give his team a 22-20 victory, pumping his fist afterward as if he'd just secured an NBA championship.
Where was this story during The Last Dance?
Stats courtesy of Basketball Reference