Scottie Pippen Might Have to Put His Money Where His Mouth Is After Taking His Michael Jordan Trash Talk Off the Basketball Court: 'I Would've Beat Him in Golf, Too'
Scottie Pippen hasn't been shy to criticize Michael Jordan over the last few months. The NBA Hall of Famer wasn't thrilled with how "The Last Dance" portrayed the 1998 Chicago Bulls, and he's been taking his pent-up anger out on his old friend.
Most of Pippen's various shots at Jordan have revolved around his basketball career, but the Bulls legend recently decided to take his trash talk to the golf course. It might finally be time for Pippen to put his money where his mouth is.
Scottie Pippen is an avid golfer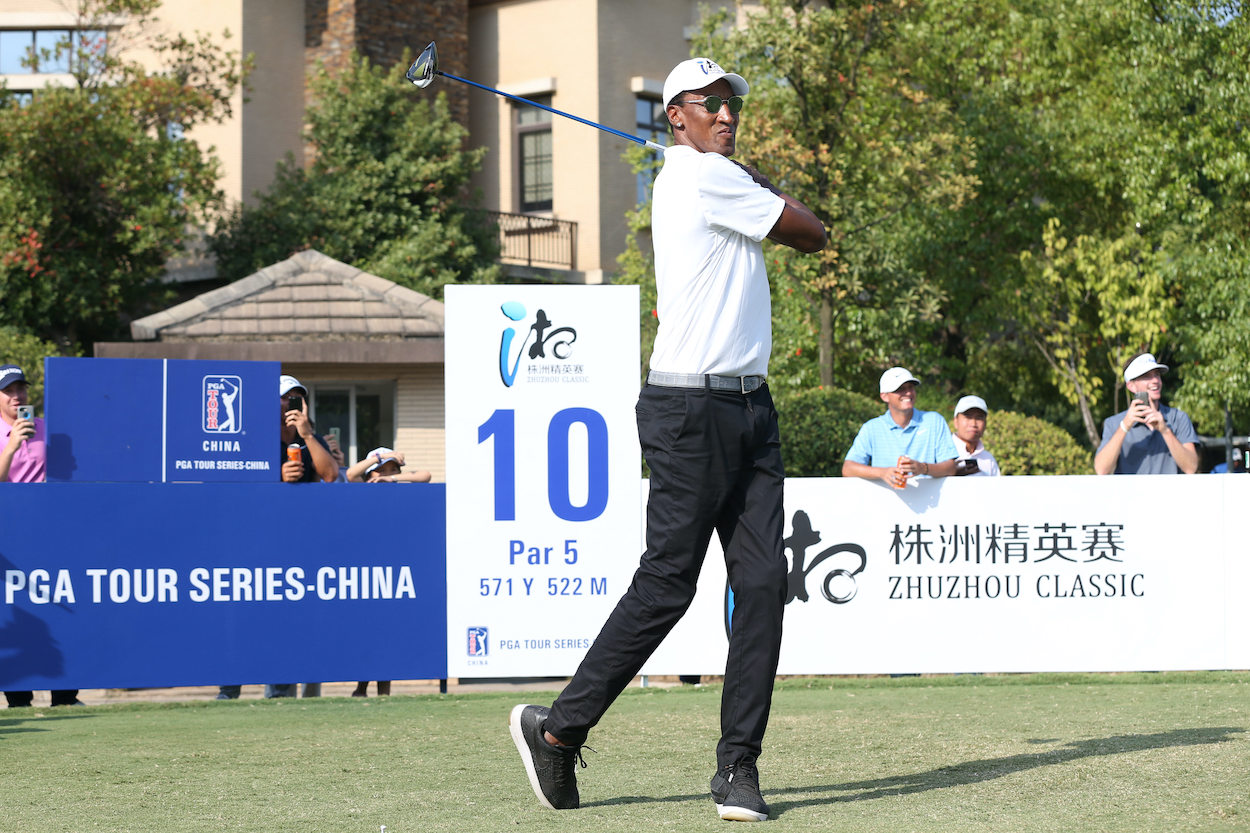 "The Last Dance" illustrated just how much Jordan loved to hit the golf course when he wasn't wearing a Bulls uniform, but Pippen has also been an avid golfer for more than two decades. In a recent interview with Chris Nashawaty of Golf.com, Pippen detailed the genesis of his golf career.
"I started when I was 33, when I left the Bulls in 1998," Pippen said. "I'd just had a second back surgery and I was wondering if I'd ever get to play. I had a five-year contract at that time and I was living in Houston on a golf course, so that made me want to play every day. And I just fell in love with it."
Similarly to Jordan, Pippen loves golf because it keeps his competitive juices flowing in retirement.
"I just love the competitive side of it. It's a tough game," he said. "You're playing against the course. It was just the kind of challenge I needed going into the next stage of my life."
Pippen claims he could've beat Jordan in golf
Pippen has been bashing Jordan over the last few months as he promotes his new memoir, "Unguarded," but he just took the trash talk to a new level by coming for his former teammate's golf game. Golf.com asked Pippen about the time Jordan bought him a set of golf clubs to lure him out to the course, and the Hall of Famer responded with a bold claim.
"That is all true," Pippen said. "And he's lucky that I had a bad back my rookie year. I would have beat him at golf, too. But we've never played a round of golf together."
Wait, how is that possible? The two were still close friends back in the 1990s and 2000s, and they both loved to play golf during the offseason. But they never played together over all those years? Interesting.
Pippen backtracked a bit by saying his game "is not all that right now" and he might not be able to take Jordan at this point in his life.
Time to put his money where his mouth is
Pippen has had no problem trashing Jordan recently in what seems to be a simple fit of jealousy. Jordan has been adored and praised ever since "The Last Dance" was released last year, and Pippen has been thrown to the side for his role in Chicago's six championships throughout the 1990s.
The only way Pippen can think of to get back at Jordan is to take shots at his former teammate in his book and double down on those shots in various interviews. But through all of this, Pippen hasn't said a word to Jordan's face.
Now he wants to come for Jordan's golf game, but he clearly has no intention of backing up his trash talk on the course. We know MJ loves gambling on the links, so he should issue a challenge to his newest rival to see if he can walk the walk.
Like Sportscasting on Facebook. Follow us on Twitter @sportscasting19.