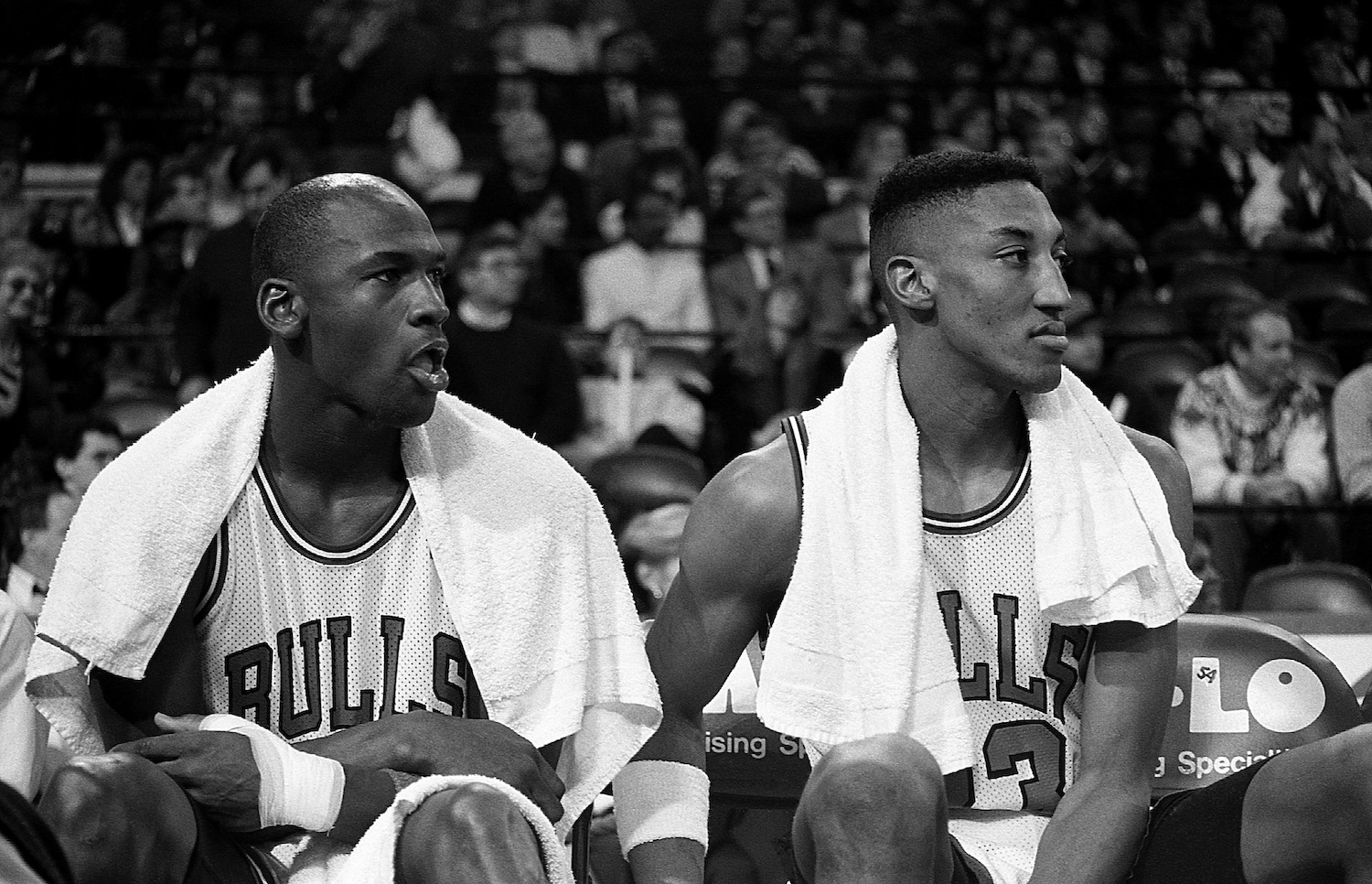 Scottie Pippen Once Said That Michael Jordan Gifted Him a Set of Golf Clubs in an Attempt to Take All His Money
Golfing with Michael Jordan can be a risky proposition. Even as a rookie, Scottie Pippen understood that reality.
When it comes to dynamic duos, Scottie Pippen and Michael Jordan sit atop the NBA power rankings. On the court, the two Chicago Bulls stars possessed complementary skill sets and powered their team to six championships. Away from the hardwood, though, they didn't always see eye-to-eye.
On at least one occasion, though, His Airness gave Scottie a gift. While receiving a new set of golf clubs would ordinarily seem like a pretty sweet perk, Pippen wasn't thrilled. In his mind, MJ was trying to play the long game and take his money.
Scottie Pippen recently said that he never had the closest bond with Michael Jordan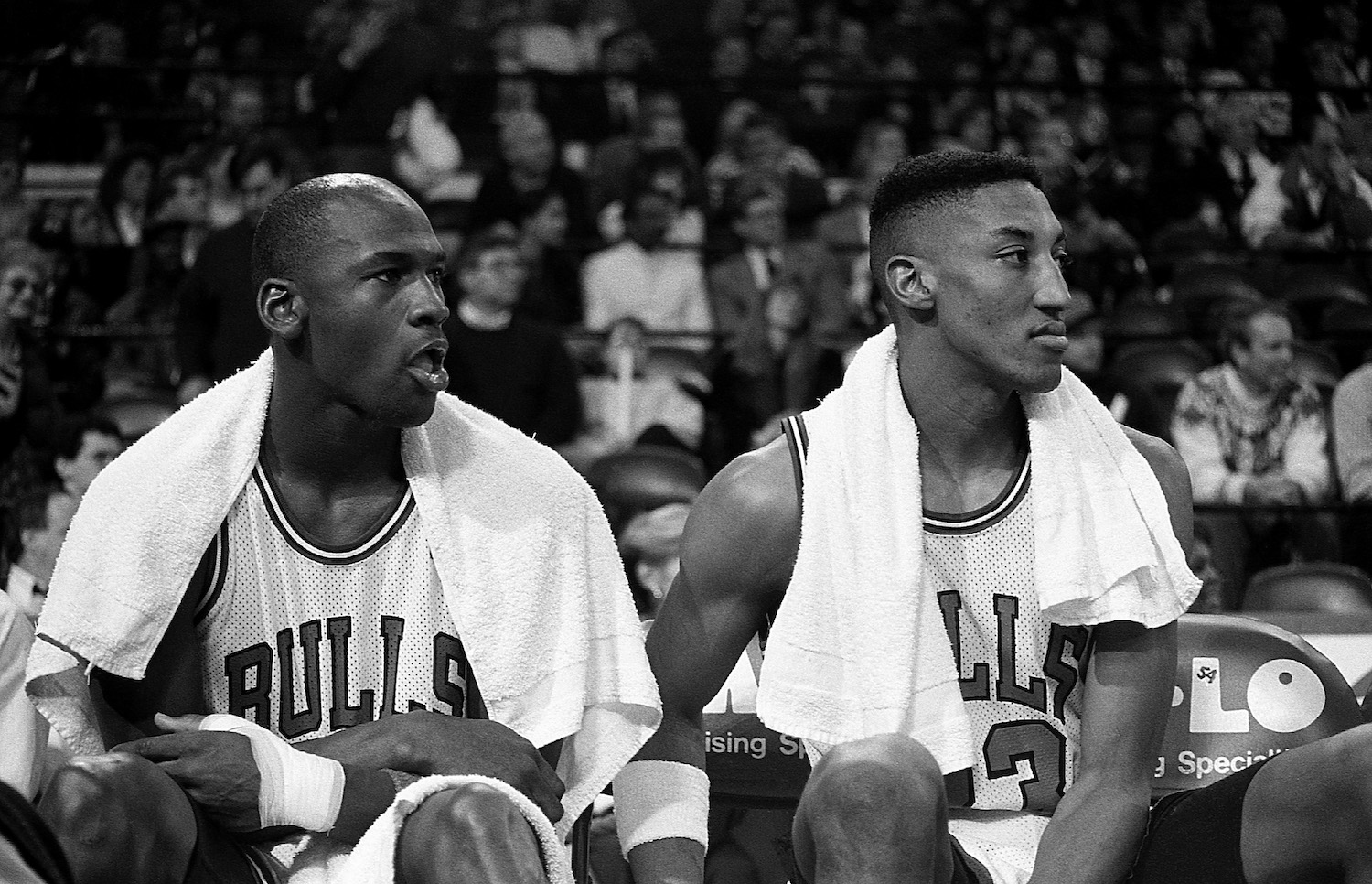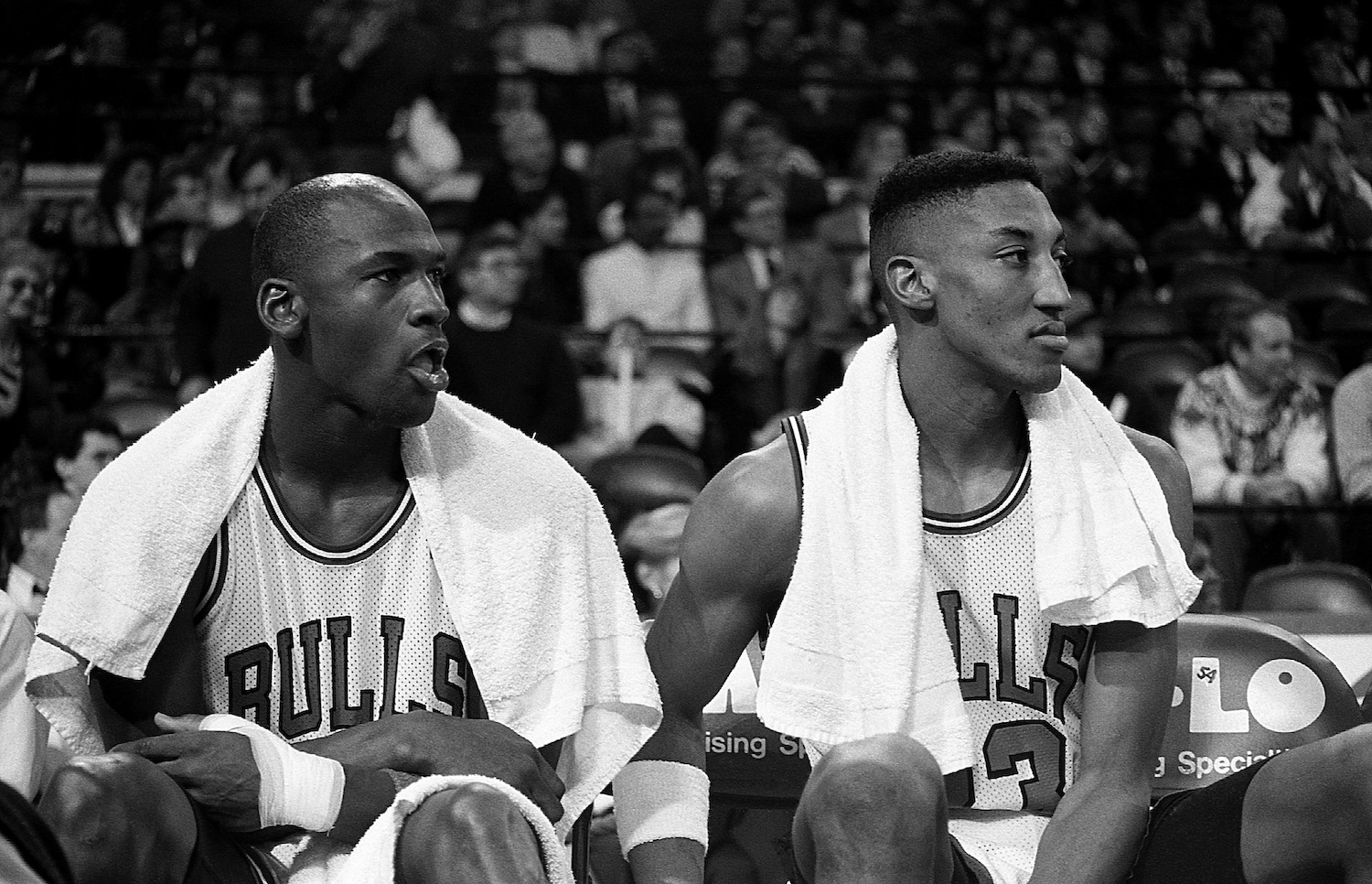 Looking strictly at their basketball abilities, Pippen and Jordan seemed like the perfect pair. On the defensive end of the court, Scottie was an elite stopper, taking some of the weight off MJ. On offense, he was a capable ball-handler and scorer; defenses were forced to make a choice between double-teaming Jordan and leaving Pip open or taking their chances and playing both men straight-up. That on-court success, however, didn't translate into a personal relationship.
In a recent GQ interview, Pippen addressed his connection with His Airness. "Michael was bigger than the game, you know. Even my initial arrival to Chicago he was a big, iconic figure for the NBA," the forward explained. "So, we never really had that off the court relationship. Michael had his power and control. He established that years before I got there."
While you could cynically suggest that Scottie was intentionally stirring the pot to promote his bourbon and upcoming book, that comment wasn't the first we've heard of a rift with Jordan. During The Last Dance, rumors emerged that Pippen was unhappy with his portrayal in the series. He even admitted that he "wasn't too pleased with it" during an interview with The Guardian and explained that he had informed MJ of that fact.
Scottie Pippen said that MJ gifted him some golf clubs in order to take his money
Even if His Airness didn't have the best bond with Pippen, we do know that Jordan did give his teammate a gift on at least one occasion.
"Michael was such a superstar in the game of basketball, and he was bigger than any superstar than any sport had ever had, it wasn't like he was any average guy and like let's go have lunch. It's different," Pippen said during The Last Dance (H/T NBC Sports). "My rookie year, he gave me a pair of golf clubs."
Off-camera, a producer added, "That's a nice thing to do, to give a rookie a set of golf clubs." While that's a reasonable take, things weren't so simple when MJ was involved.
"He was trying to lure me in so he could take all my money," Pippen explained with a laugh.
In fairness to Jordan, we only know Pippen's perspective on the gift. It's possible that the forward was editorializing and projecting his own views of His Airness onto the situation.
Michael Jordan is no stranger to making big-money golf bets
Again, it's impossible to know Jordan's true intentions for gifting Pippen a set of golf clubs. Based on His Airness' body of work, though, Scottie probably wasn't wrong to suspect that golfing with MJ would be a pricy proposition.
During his time at the University of North Carolina, Jordan first met Davis Love III and fell in love with golf. Before long, the sport had become a new arena for MJ to flex his competitive muscles. As his earning power increased, the NBA star started making big-money bets on the course.
During an appearance on Golf's Subpar podcast, for example, Charles Barkley shared a story of golfing with His Airness. The pair were playing for $1,000 per hole, but, when Chuck reached the one particular green, Jordan announced that he didn't need to finish up. In MJ's mind, the putt was already good.
As you might imagine, Barkley was a bit confused. Jordan is famous for his competitive spirit. Why would he have surrendered a hole and $1,000?
The forward later learned that Jordan had an additional $100,000 bet riding on his own putt. Barkley would have stepped in his line, so MJ decided to give up $1,000 in pursuit of the bigger prize.
Sometimes, when you're facing Michael Jordan, discretion is the better part of valor. It seems like Scottie Pippen understood that idea.