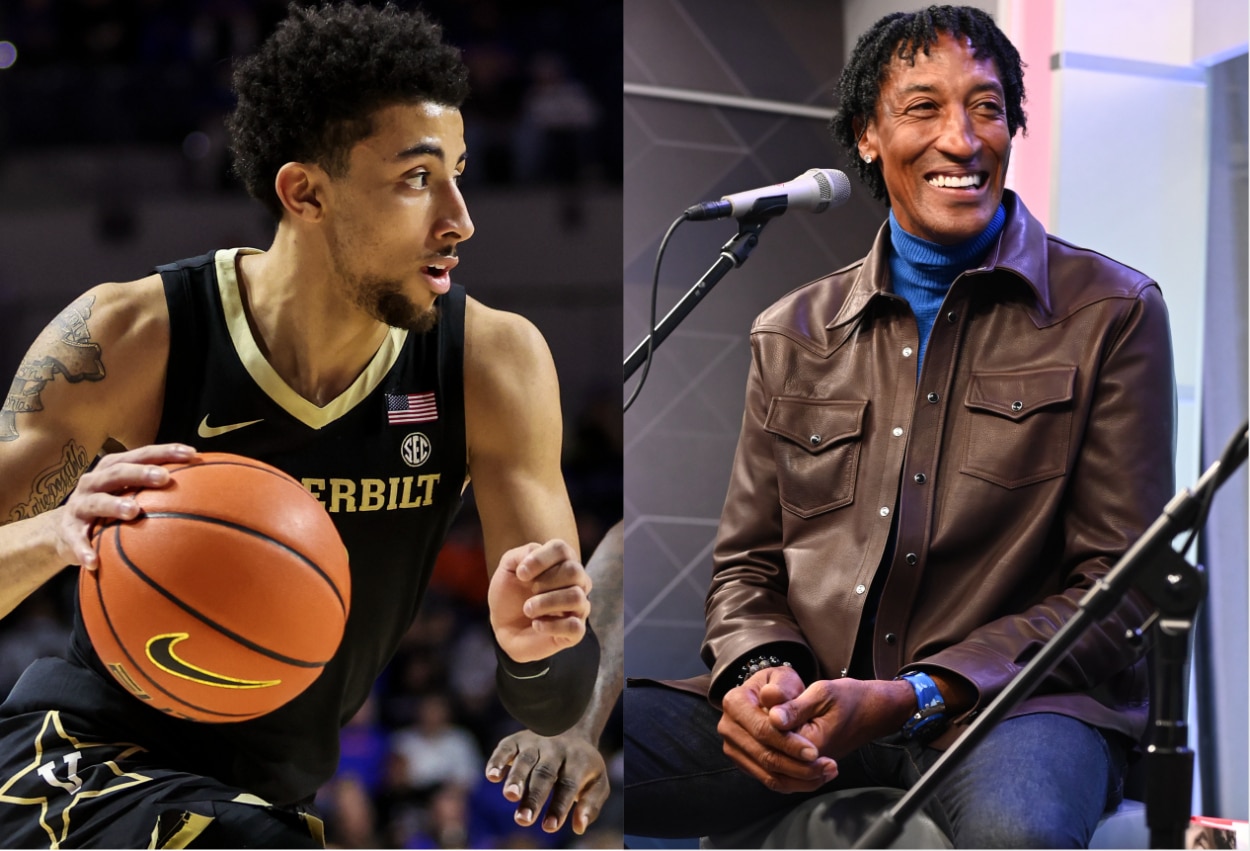 Scotty Pippen Jr. Admits Dad, Scottie Pippen, Can No Longer Hang on the Court: 'He'd Fake Injuries'
Scottie Pippen's son, Scotty Jr., is now in the NBA. However, it appears the elder Pippen, a Hall of Famer, can no longer hang with his kid on the court.
Sons around the world love beating their dads at anything they can. What else is Father's Day for, right? An excuse to go outside and dominate your family in a given sport. 
But not many kids grow up with dads who are also Hall of Famers. Beating someone who has won NBA championships at their own game deserves extra bragging rights.
And that's precisely what Scotty Pippen Jr. was doing up until a couple of years ago.
Yes, Scotty is the son of six-time champ and seven-time All-Star Scottie Pippen, and he recently revealed that he and his dad stopped playing basketball because he started winning too frequently.
Scottie Pippen can no longer hang with his son, Scotty Jr.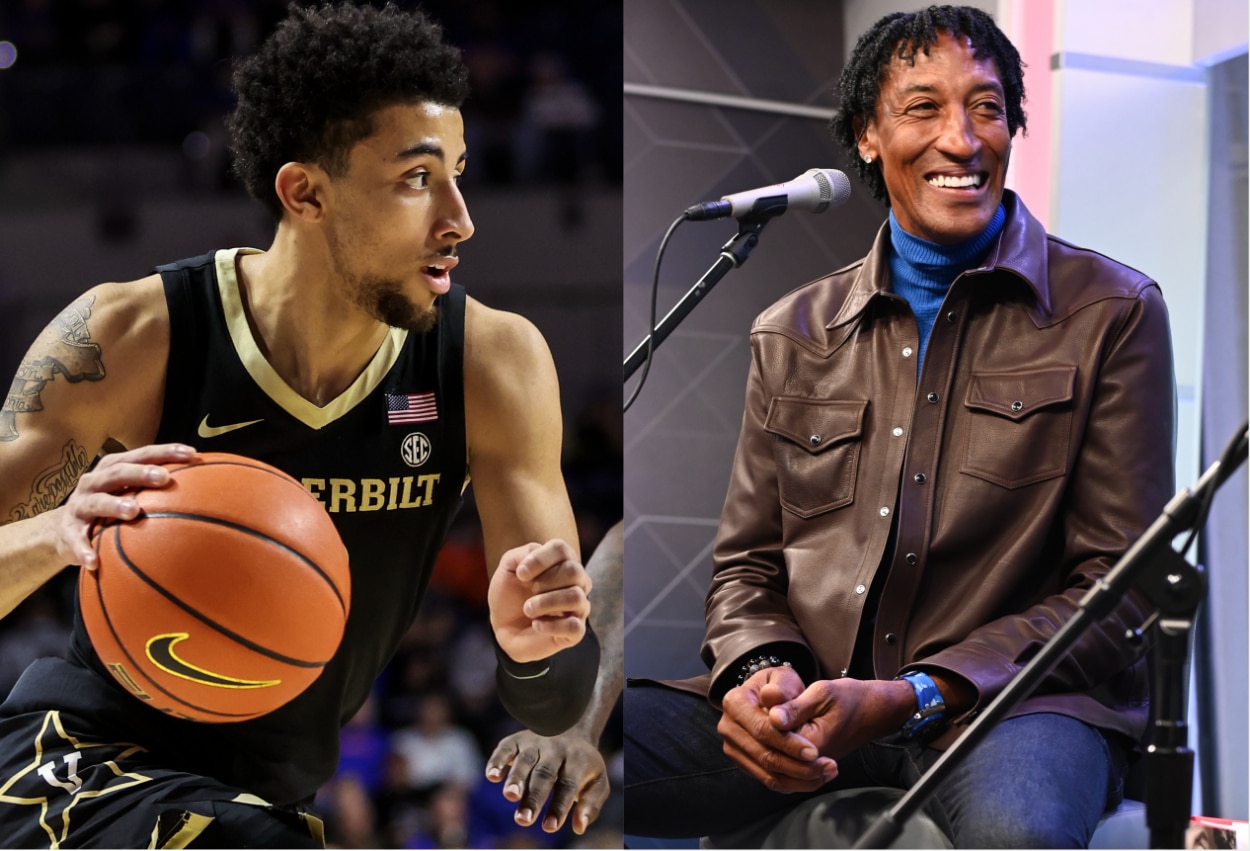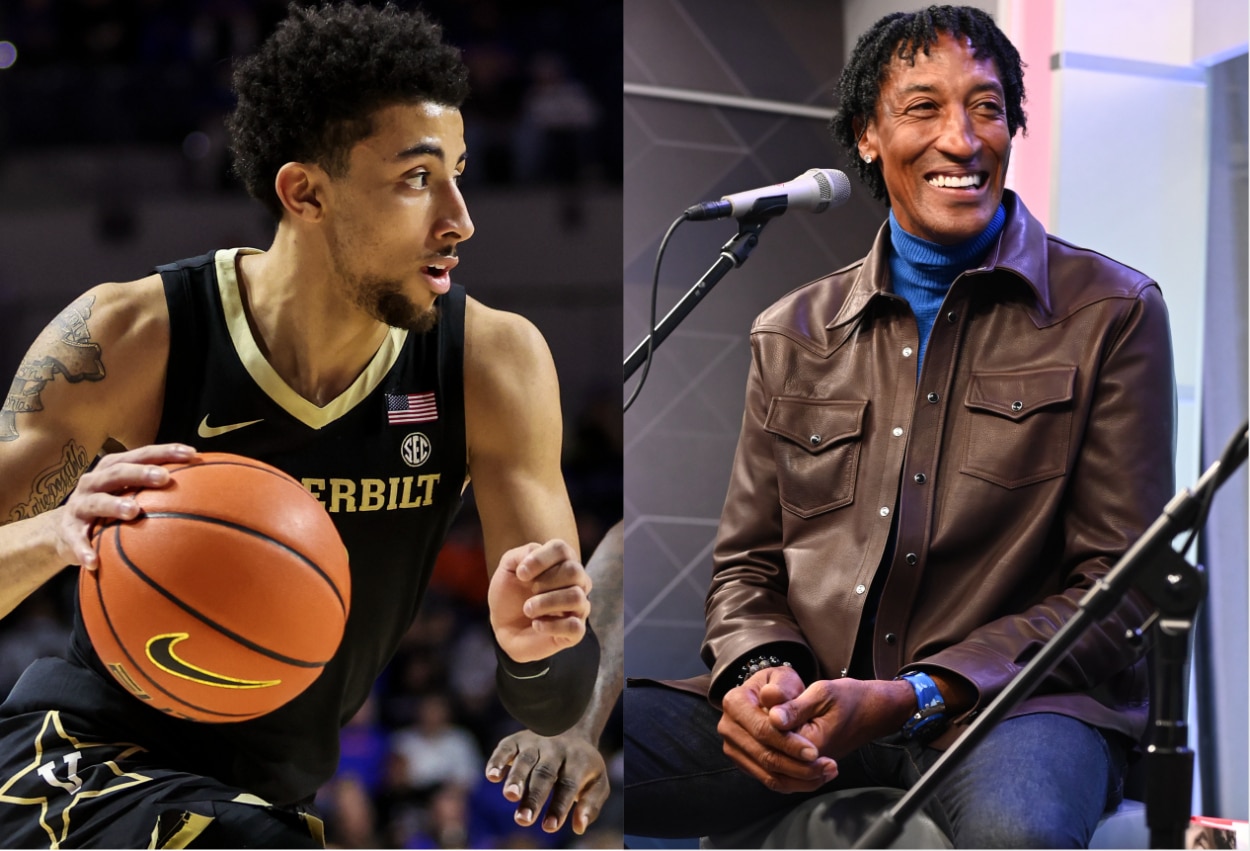 There weren't too many people in the world more talented than Scottie Pippen back when he was in his prime.
He may have had arguably the greatest player ever on his team, Michael Jordan, but the Chicago Bulls wouldn't have won their six championships and two three-peats without Pippen. He was a seven-time All-NBA selection and earned All-Defensive Team honors 10 times before entering the Naismith Memorial Basketball Hall of Fame.
But now that the 1993-94 All-Star MVP is 56, he can no longer hang with his son, Scotty Pippen Jr.
"I was wearing him out. I used to beat him, and he'd fake injuries and stuff. He wouldn't give me the credit so we stopped playing a while ago," the younger Pippen recently said, per Kyle Goon of Southern California News Group.
Scotty was an excellent scorer for Vanderbilt in college, averaging over 20.0 points the past two seasons. He was also a two-time All-SEC selection. However, we all know Pippen Jr. likely wouldn't hold a candle to the prime version of his father, who would have locked him down defensively before blowing by him on his way to the rim offensively.
No matter what's happening on the pick-up courts, though, it's now time for Scotty to build his own legacy.
Pippen Jr. went undrafted in the 2022 NBA Draft but signed a two-way contract with the Los Angeles Lakers. He will have a chance to develop in their organization. And with guys like Alex Caruso and Austin Reaves making names for themselves after going undrafted and signing with LA, something similar happening for Scotty isn't out of the question.
Scotty Pippen Jr. probably won't quite reach the level of stardom his father did, but his genes give him a solid chance at having a nice career in the pros.
Stats courtesy of Sports Reference and Basketball Reference