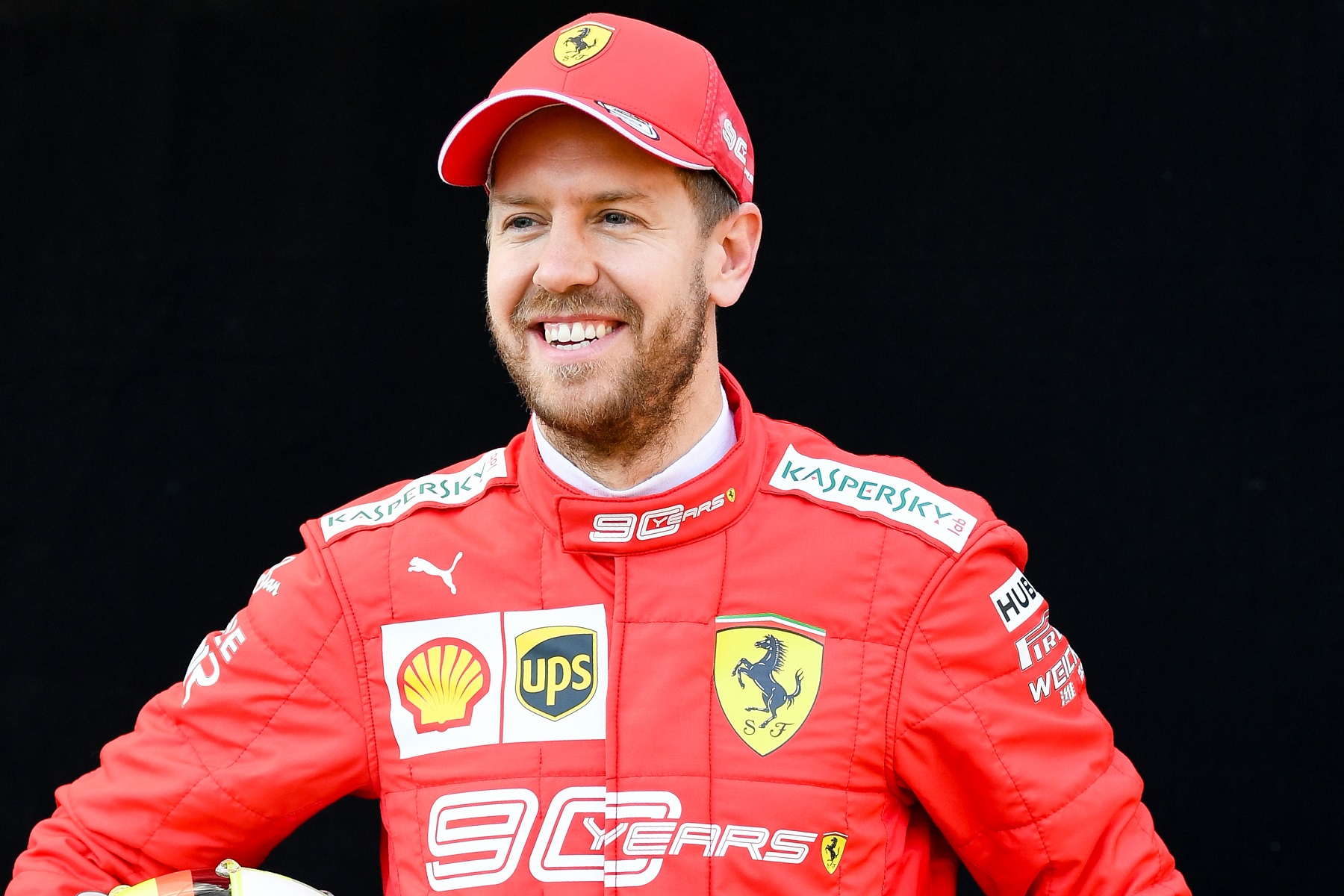 Sebastian Vettel Would Be 1 of the Best Formula One Drivers Ever if not for Lewis Hamilton
Sebastian Vettel has won more than 50 career Formula One races and is seeking a new ride for the 2021 season.
Free agency for an athlete consistently in the top five in the world normally means guaranteed riches. In Formula One racing, however, it means an uncertain future for Sebastian Vettel, one of the few drivers worthy of mention in the same sentence with Lewis Hamilton over the past decade.
Vettel's breakup with the Scuderia Ferrari team has wrecked his 2020 season. His next move will determine whether Vettel once again challenges Hamilton for supremacy on the world's most glamorous race circuit.
Sebastian Vettel roared into Formula One stardom
Sebastian Vettel won a role as a Formula One test driver for BMW Sauber while still a teen. Just two seasons later, he was capturing a pole position and triumphing at the Italian Grand Prix for the first of his 53 victories. Jumping to Red Bull in 2009, he signaled future superstardom by winning four races and finishing second in the season standings.
Vettel became the youngest series champion in 2010 at the age of 23. His 34 victories and 19 other podium finishes from 2010-13 at Red Bull translated into four consecutive Formula One championships. That cemented his status as one of the greats in motorsports history. His nine consecutive wins at the end of the 2013 season set a record that even Lewis Hamilton has not matched.
However, internal strife at Red Bull began showing in 2013 as several years of bad blood between Vettel and Mark Webber  boiled over. Webber, a nine-time race winner from 2009-12, bolted for the FIA World Endurance Championship after 2013. Red Bull fell into disarray as Vettel went from 13 victories in 2013 to no wins and just four podium finishes the following season.
Lewis Hamilton, already on the rise with 21 wins for McLaren from 2007-12, stepped into that void. He won 11 races for Mercedes in 2014 on his way to his second of seven series championships.
Opting for its own fresh start, Red Bull released Vettel with a year left on his contract to let him join friend Kimi Räikkönen at Scuderia Ferrari in 2015.
A switch to Ferrari keeps him within range of Lewis Hamilton
Lewis Hamilton dominates Formula One because of the combination of superb driving skills and Mercedes' seemingly unlimited resources. Casual fans barely realize that Sebastian Vettel has remained a worthy rival. With Ferrari matching Mercedes' obsession with winning dollar for dollar, Vettel captured three races in 2015 in his team debut. He scored back-to-back second-place finishes in season points beginning in 2017.
Five-plus seasons at Ferrari have pushed Vettel's totals to 53 victories and 120 podium finishes, both third in history. He is fourth in Formula One pole positions with 57 midway through the 2020 season.
However, the current race season opened with a pair of jolts. The first was that the start of the schedule was pushed back by the COVID-19 pandemic. In May, Ferrari made the shocking announcement that the team and Vettel had mutually agreed that he would leave after the season.
Ferrari was forced to concede flaws in its aerodynamics package early in the season, and it is also apparent that the majority of the Italian team's resources in 2020 are being plowed into Charles Leclerc's car.
Vettel entered the Aug. 30 Belgian Grand Prix an uncharacteristically low 11th in season points through six races.
Uncertainty ahead for Sebastian Vettel
The Aug. 30 Belgian Grand Prix marked Lewis Hamilton's fifth victory in seven races this Formula One season. The 89th of his career put further distance between himself and Sebastian Vettel.
Vettel's ability to cut into the margin as both chase Michael Schumacher  (91) depends upon where he lands in 2021. Unfortunately for him, the possibilities are limited. Mercedes, Ferrari, and Red Bull are the big three, with McLaren Renault also reasonably competitive.
With Ferrari obviously out of play (Carlos Sainz has signed on as his replacement) and McLaren having lured Daniel Ricciardo, Vettel's best hope might be upcoming Formula One rules changes capping the amount of money teams can spend on research and development. That should start leveling the playing field and give less-wealthy teams a shot at more podium appearances.
A worst-case scenario would see Vettel completely frozen out of Formula One next season and having to wait for a shakeup that frees up a ride in 2022. With multiple millions of dollars in sponsorships on the line each season, a team could see Vettel as a quick fix.