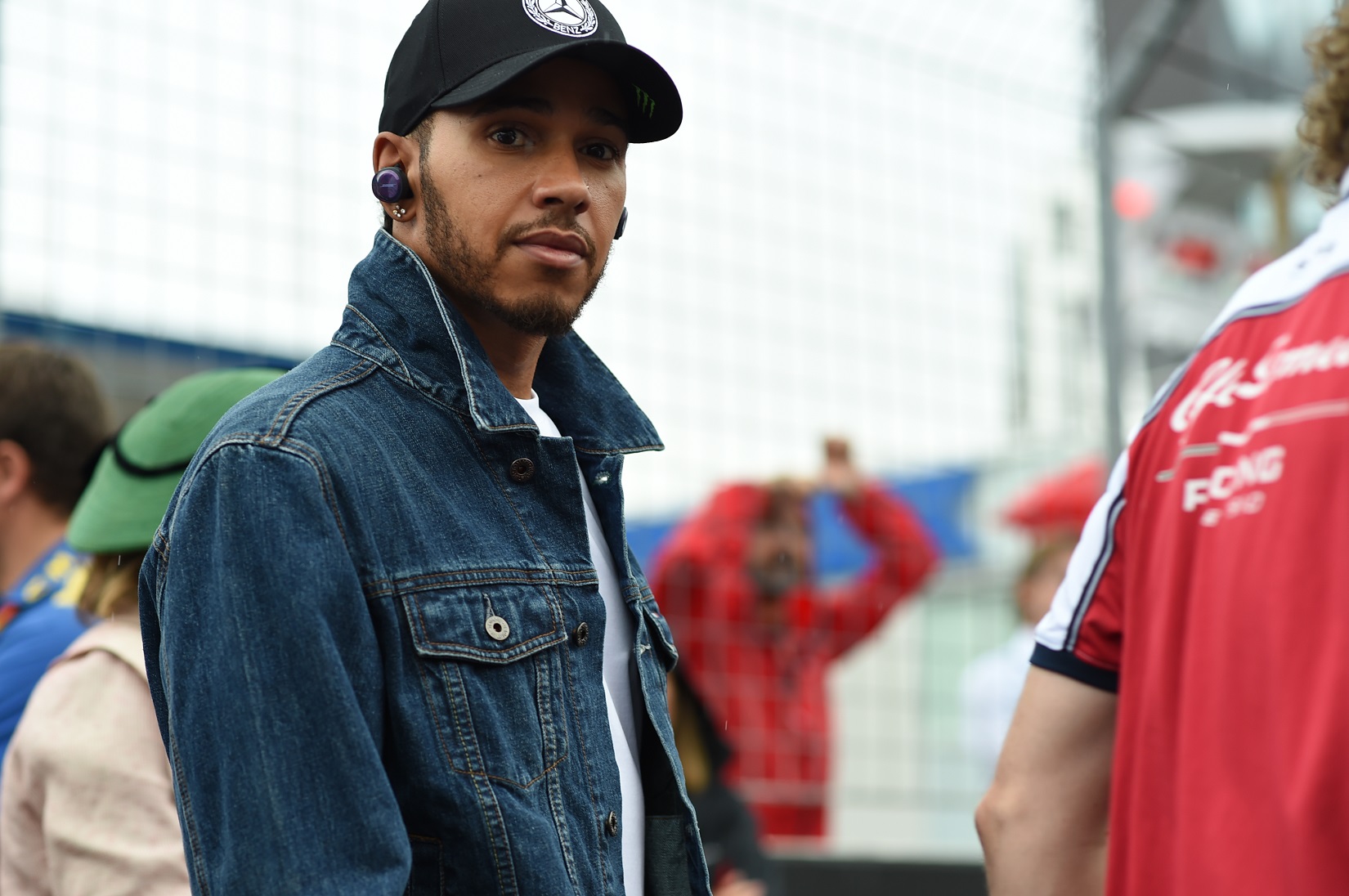 Lewis Hamilton's Net Worth Is Proof It Pays Handsomely to Be a Formula 1 Star
English Formula One driver Lewis Hamilton earns more than $50 million a year in salary and endorsements, contributing to a massive net worth.
Some people drive a Mercedes to impress their neighbors with their earnings. However, Lewis Hamilton's net worth comes from driving for Mercedes. Backed by a spare-no-expense team, the English driver wins consistently on the world's most glamorous racing circuit and is paid exceptionally well because of it.
Lewis Hamilton is a cut above fellow Formula One drivers
Lewis Hamilton has been dominating Formula One racing in the same fashion in which Tiger Woods all but owned the PGA Tour in his prime. Every event on the world's most popular racing circuit begins with but a single question: Can anyone challenge Hamilton?
Hamilton won the season-long Formula One championship six times before his 35th birthday. He entered the pandemic-delayed 2020 season favored to make it four consecutive titles and match Michael Schumacher's record career total of seven overall.
Hamilton won his first Formula One season title in 2008, a decade after entering McLaren's driver development program. After finishing fourth or fifth each year after that championship season, he made the jump to the Mercedes team in 2013.
Beginning in 2014, he reeled off five championships in six seasons. This string of dominance was interrupted only by then-teammate and longtime friend Nico Rosberg in 2016. He captured 62 race titles in that span and never fewer than nine in a season.
Mercedes pours enormous sums of money into its racing program each year. The organization recoups it through lucrative sponsorships and massive publicity across Europe and Asia, the major Formula One hubs. That also translates into a healthy annual boost for Lewis Hamilton's net worth.
The 2007 championship culminated in a rapid ascent
Formula One rookie Hamilton garnered international attention by taking four checkered flags and finishing one point behind champion Kimi Raikkonen in the 2007 season. A year later, he scored his first of six driving championships by one point over Brazilian star Felipe Massa after making a bold pass late on the last lap of the final race.
That completed a rapid climb to the top of one of the most glamorous sports in the world for Hamilton. Born in Stevenage, England, in 1985, his curiosity about racing can be traced to the age of six when Hamilton's father bought him a radio-controlled car as well as a go-kart.
The long-time Arsenal fan was a soccer player in school, but his love of motorsports continued through Hamilton's teen years. In 1998, McLaren officials were impressed by Hamilton's work on the carts circuits. So, the racing team placed him in their driver-development program.
He blazed through Formula A and Super A alongside teammate Nico Rosberg. Then, Hamilton moved into the more challenging car series in Formula Renault and Formula Three. When Raikkonen and Juan Pablo Montoya both left McLaren after the 2006 season, the team promoted Hamilton to race its second car alongside defending series champion Fernando Alonso.
Lewis Hamilton's net worth
His endorsement deals alone assure that Hamilton's net worth will continue to spiral upward. As Forbes reports, the Monaco resident's sponsors include Bose, L'Oreal, Monster Energy, Puma, Sony, Tommy Hilfiger, and Vodafone. Those deals are worth at least $12 million a year.
Forbes also reported that Hamilton makes $42 million annually driving for Mercedes. Although strict new Formula One rules will limit most aspects of team spending beginning next year, driver salaries are uncapped. This positions Hamilton to approach $50 million a year in his next deal.
Celebrity Net Worth pegs Hamilton's net worth at $285 million, which reflects the fact that he has long commanded salaries first reached by F1 legend Michael Schumacher. He has plowed much of his money into impressive real estate holdings around the world.
Hamilton spent $44 million on a Manhattan penthouse in 2017 and put the unit on the market with a $57 million price tag last year. That came after he acquired another penthouse for $40.7 million, becoming a neighbor of Tom Brady and Gisele Bundchen, according to The Wall Street Journal.
Aside from apartments in Nyon, Switzerland, and Monaco, Hamilton also owns a more than 150-year-old mansion in West London to stay in touch with his English roots.