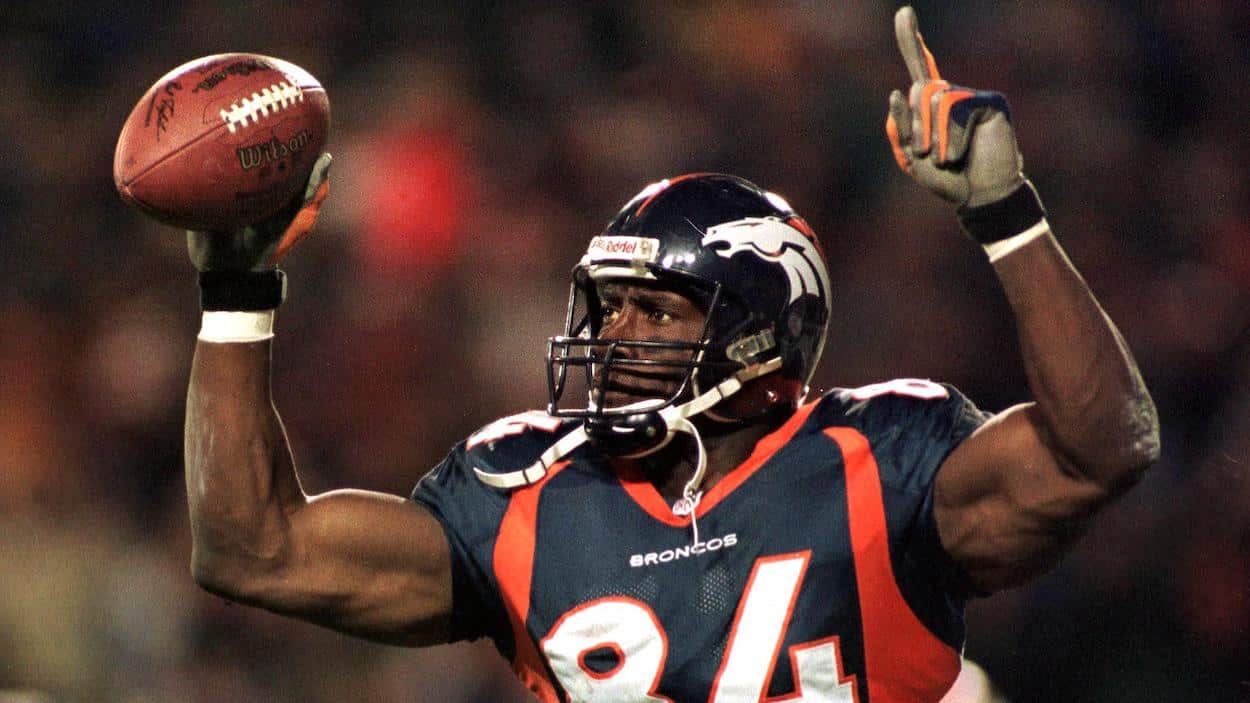 Shannon Sharpe Names His Tight End Mount Rushmore, and He's Not on It
Hall of Fame tight end Shannon Sharpe thinks the best TEs of all time includes current NFL superstar Travis Kelce, but not himself.
Shannon Sharpe is a Hall of Fame former NFL tight end and an opinionated sports media pundit these days. He also isn't afraid to toot his own horn at times. However, when it comes to putting together his Mount Rushmore of NFL tight ends, the four faces carved in rock that Sharpe thinks are the best of all time has current Kansas City Chiefs superstar Travis Kelce, but it doesn't include himself.
The Shannon Sharpe TE Mount Rushmore
Shannon Sharpe was one of the best tight ends of his era, but he may not belong on the NFL TE Mount Rushmore. He actually doesn't think so.
Sharpe joined the New Heights podcast with its hosts, Philadelphia Eagles center Jason Kelce and his younger brother, future Hall of Fame tight end, and Kansas City Chiefs Super Bowl-winning pass-catcher Travis Kelce.
During the conversation, Sharpe told Travis and Jason that he believes Travis is already the best tight end of all time. Then Jason asked Sharpe to name his Mount Rushmore — the four best in NFL history — at the position.
"I would take Trav, Gronk, K Senior. I don't think this guy gets enough love, but I'm gonna give him his flowers. He came in a little after me. Antonio Gates," Sharpe said.
For those unfamiliar with Sharpe's shorthand, that's Travis Kelce, Rob Gronkowski, Kellen Winslow Sr., and Antonio Gates.
Gates is the biggest wild card here, but Sharpe likes how he was able to weaponize his change-of-speed moves (although he joked Gates' speeds were "slow and slower") and how effective Gates was for the Chargers in the red zone.
When Jason asked Sharpe why he didn't put himself on there, the Hall of Fame former Baltimore Ravens and Denver Broncos player explained he's fine not being on that list.  
"I'm good where I am. I did what I did, I maxed out my ability," Sharpe explained. "Honestly, I don't lose no sleep. I'll put it like this here — and this no disrespect on anybody — I ain't trading my career with anybody."
So, while Shannon Sharpe doesn't believe he belongs on the TE Mount Rushmore, is he just being modest, or is he right?
Should Sharpe be on the TE Mount Rushmore?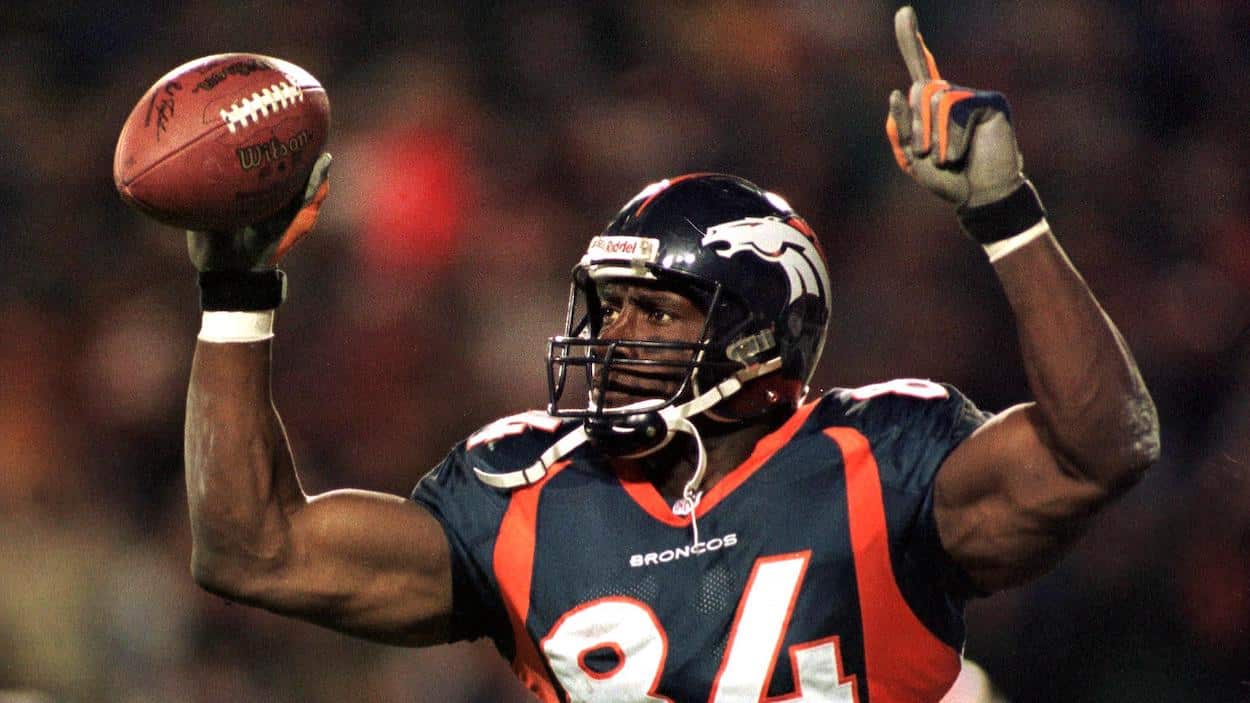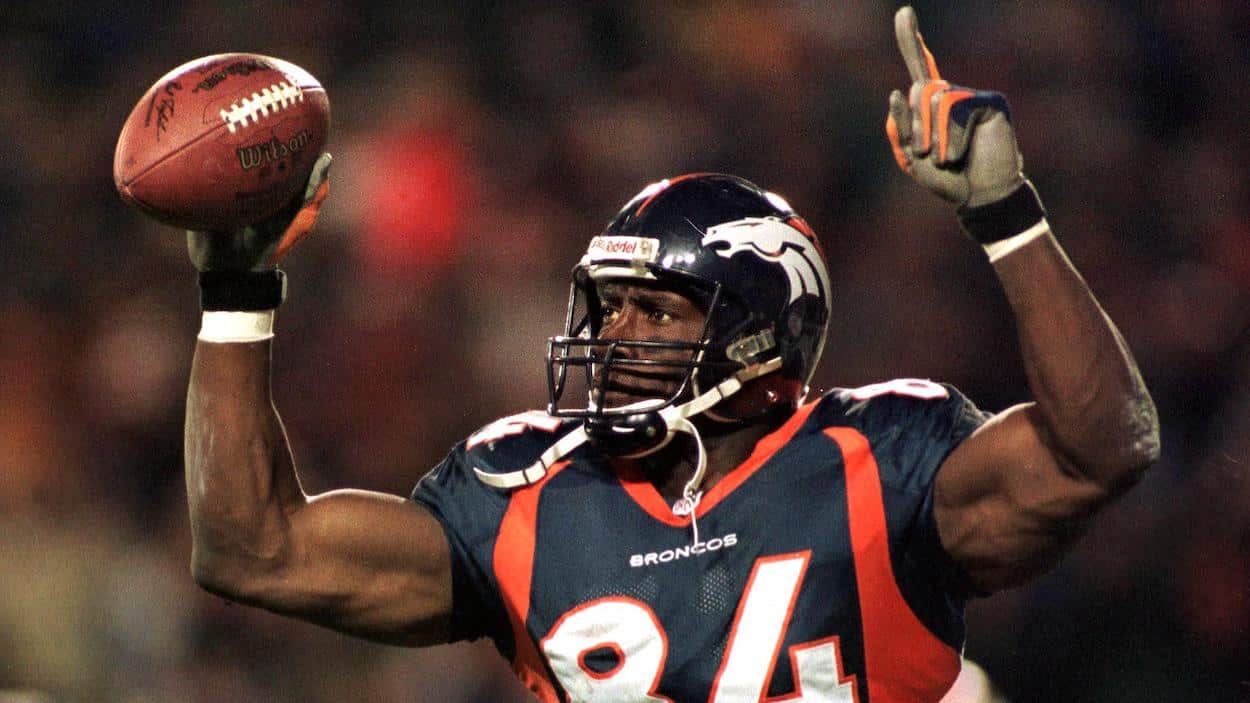 Shannon Sharpe had an incredible career with the Broncos and Ravens. And one of the reasons he wouldn't trade his career with any Hall of Fame tight end is that he has more Super Bowl trophies than almost all the great ones.
When it comes to winning the Big Game, only Rob Gronkowski, with four, has more than Sharpe's three. After that, there's Travis Kelce with two, while the rest of the possible GOATs — Antonio Gates, Tony Gonzalez, Jason Witten, and Kellen Winslow Sr. — all have none.
Here's how that group compares statistically:
| | | | | | | |
| --- | --- | --- | --- | --- | --- | --- |
| Player | Seasons | Receptions | Yards | Touchdowns | Pro Bowls | All-Pro |
| Shannon Sharpe | 14 | 815 | 10,060 | 62 | 8 | 4 |
| Travis Kelce | 10 | 808 | 10,306 | 71 | 8 | 3 |
| Antonio Gates | 16 | 955 | 11,841 | 116 | 8 | 3 |
| Tony Gonzalez | 17 | 1,325 | 15,127 | 111 | 14 | 6 |
| Rob Gronkowski | 11 | 621 | 9,286 | 93 | 5 | 4 |
| Jason Witten | 17 | 1,228 | 13,046 | 74 | 11 | 2 |
| Kellen Winslow Sr. | 9 | 541 | 6,741 | 45 | 5 | 3 |
Shannon Sharpe is probably right about him finishing just off the TE Mt. Rushmore. He's also dead on with his Kelce, who's still dominating the league in 2023, and Gronkowski, who may be the best to ever do it.
After that, while Winslow Sr. doesn't have the numbers the others do, that's because he played in a different era. He revolutionized the position and showed players like Sharpe, Gonzalez, and Gates how to do it.
Finally, as good as Gates was, Gonzalez has to be on the tight end Mt. Rushmore as well, bouncing the former Charger. He is the all-time leader in catches and yards at the position ad made more Pro Bowls and All-Pro teams than anyone on the list.
So, with all due respect to Sharpe as a tight end and an NFL talking head, the TE Mount Rushmore is Rob Gronkowski, Tony Gonzalez, Kellen Winslow Sr., and Travis Kelce.