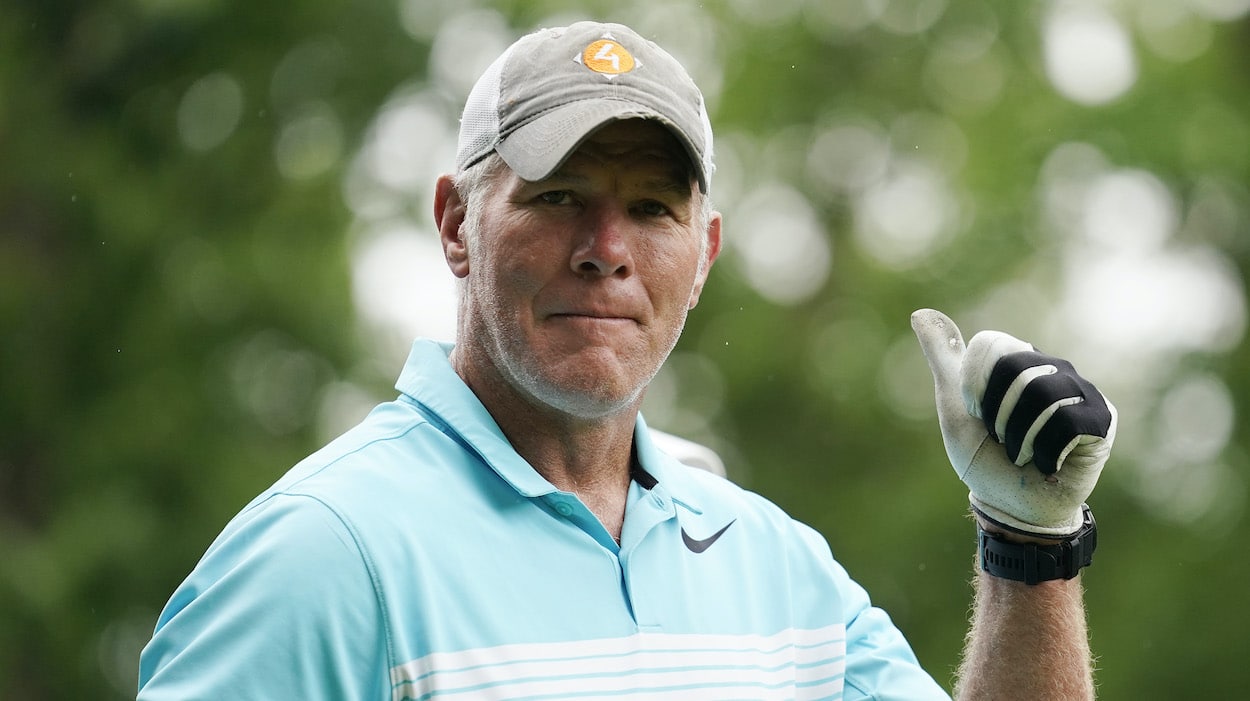 Hall of Famer Shannon Sharpe Destroys 'Sleazeball' Brett Favre
There are some serious allegations against former Packers QB Brett Favre right now and at least one NFL Hall of Famer has had enough.
Brett Favre was one of the best and most famous quarterbacks in the NFL for the better part of 20 seasons, from 1991 to 2010. Favre's winning ways, "gunslinger" mentality, and simple, country boy persona made the Mississippi native one of the most popular signal-callers of his generation.
However, Favre's life and career in the NFL weren't without controversy. The QB has admitted to battling a painkiller addiction early in his career. In 2011, two female New York Jets massage therapists sued Favre for sexual harassment. And now, the retired football player is accused of being involved in a scheme to divert welfare funds in his home state.
Despite all this, Favre is still a celebrated Pro Football Hall of Famer by many, which doesn't sit right with fellow Canton inductee Shannon Sharpe. And since Sharpe has a daily sports talk show on Fox Sports, he took an opportunity to go off on the "sleazeball" Favre.
Shannon Sharpe went off on Packers Hall of Fame QB on 'Undisputed'
On Wednesday, Shannon Sharpe used his platform on Skip and Shannon: Undisputed to take Brett Favre down a peg.
Host Jenny Hale asked Sharpe about the recent allegations aimed at Favre, who's run afoul of his home state before. In the most recent scandal, reports are that the former NFL QB played a role in diverting Mississippi state welfare funds to, among other things, fund a new volleyball facility at his alma mater, Southern Mississippi. Hale asked Sharpe if this would "tarnish Brett Favre's legacy?"
Sharpe responded passionately:
I don't think nothing can tarnish it. Because if you go back and look at his history when he played in the NFL, it should have tarnished it already. I talked to people who were in the room when Brett Favre was inducted into the Hall of Fame, and nobody mentioned about text messages he sent to that Jet masseuse. Nobody mentioned anything about the addiction that he suffered from. But yet, [Terrell Owens], can you imagine if T.O. had an incident — incidents — like Brett Favre off the field? T.O. still to this day right now would still not be in the Hall of Fame.

Shannon Sharpe on Brett Favre
Sharpe continued by saying, "you have to be a sorry mofo to steal from the lowest of the low," referencing the poor people of Mississippi, the "poorest state in our country."
The Hall of Fame tight end continued to rail against Favre for several minutes and summed up his feelings on Favre by saying, "He's been a sleazeball. He's been shady for a very long time."
What is Brett Favre accused of?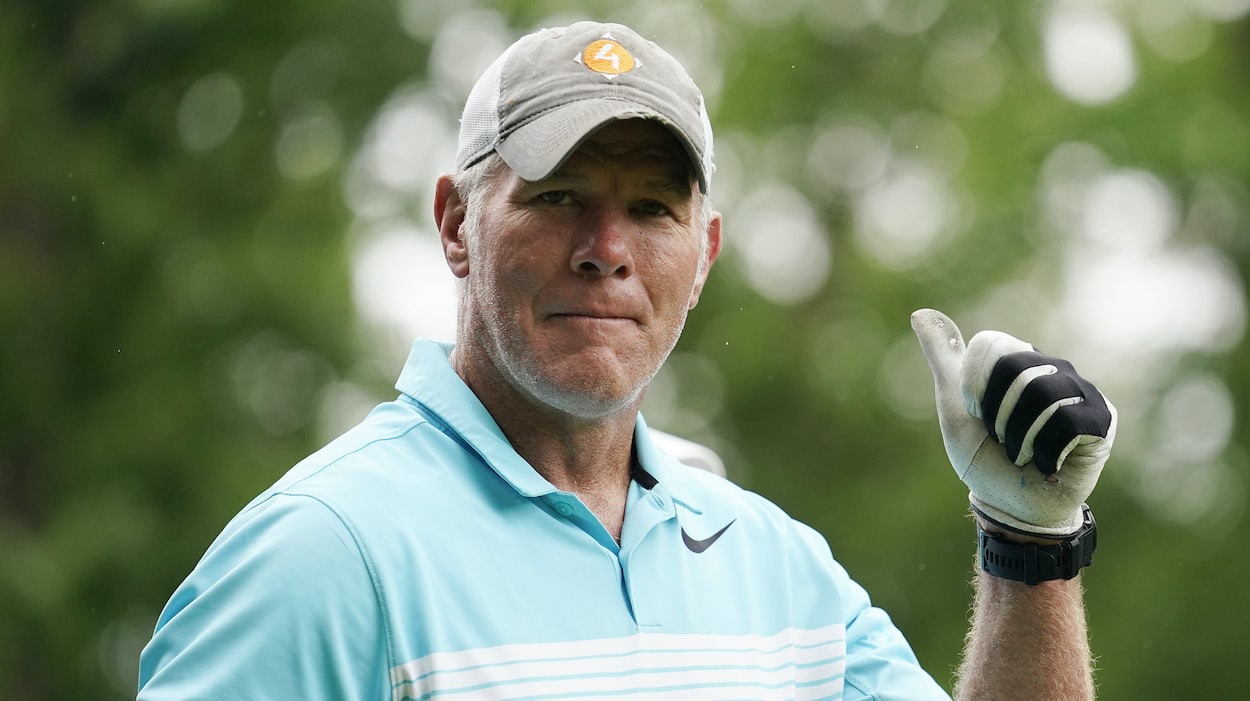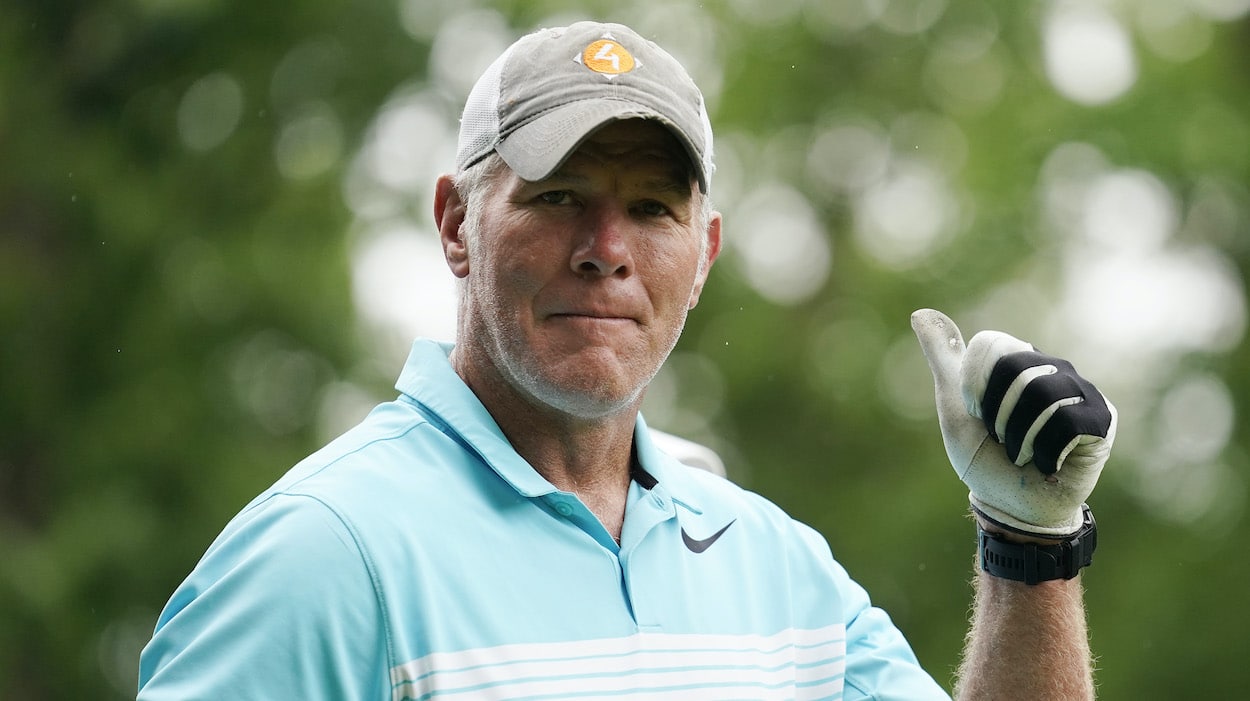 In April 2022, an investigation by Mississippi Today accused one of the state's favorite sons, Brett Favre, of pressuring "Mississippi welfare officials to steer taxpayer funds to his pet projects — one of which he planned to profit from."
The article, by Anna Wolf, accused Favre of using his "special access" to Gov. Phil Bryant to get funds earmarked for welfare recipients diverted to him and companies and projects he was involved with. 
In all, the article claims that Favre helped divert $5 million to fund a volleyball stadium at the University of Southern Mississippi, $2.15 million that went to a pharmaceutical company called Prevacus that the former QB is involved with, and $1.1 million that he personally pocketed. 
In a follow-up Mississippi Today piece on September 13, Wolf published text messages between now-former Gov. Bryant and Brett Favre. 
The most damning text is when Favre asks one of his alleged co-conspirators, "If you were to pay me is there anyway the media can find out where it came from and how much?"
Favre could face legal issues related to this situation, but while one person involved pled guilty to 13 felony charges and another is awaiting trial, there are currently no charges against Favre and Bryant. 
Like Sportscasting on Facebook. Follow us on Twitter @sportscasting19 and subscribe to our YouTube channel.