Shaquille O'Neal Only Sees Ben Simmons Returning to the 76ers Under 1 Unfeasible Condition: 'If He Does Come Back His Jumper Better Be Steph Curry's'
Ben Simmons' future with the Philadelphia 76ers is still very much up in the air. The star point guard is still under contract with the team for four more years, but he's been a popular subject of trade rumors all offseason after his disappointing performance in the NBA playoffs against the Atlanta Hawks.
Shaquille O'Neal knows a thing or two about switching teams in the NBA, and he believes that's exactly what Simmons needs to do to resurrect his career. Well, unless Simmons comes back looking like Steph Curry.
Ben Simmons could be on his way out of Philadelphia
It's no secret the 76ers have been shopping Simmons over the last few months. Philadelphia has been in contact with the Toronto Raptors, the Golden State Warriors, the Minnesota Timberwolves, and multiple other teams about a possible trade this offseason, but it hasn't been able to find a willing partner.
The Sixers clearly value Simmons more than other interested teams in the market. Daryl Morey, the team's president of basketball operations, has offered a few blockbuster trades in recent weeks, but no other team seems to think Simmons is worth a large haul of players and draft picks.
Morey might have to adjust his expectations if he wants to get anything out of Simmons this offseason. Much of the Philly faithful has clearly given up on the All-Star point guard, so bringing him back might cause even more problems if the team continues to fall apart in the postseason.
As of now, no deal appears to be imminent. But we still have almost two months until the 2021-22 season gets underway.
Shaquille O'Neal doesn't see Simmons returning to the 76ers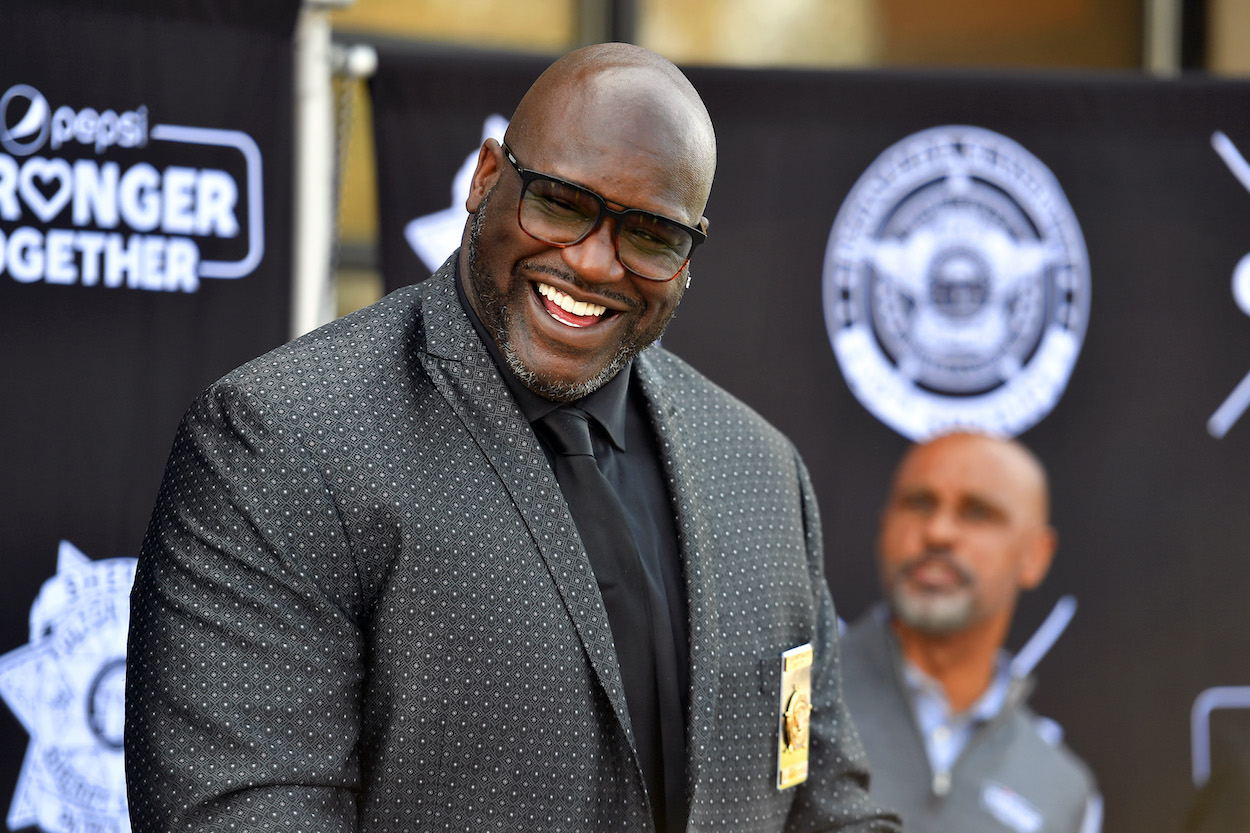 The Hawks playoff series might've been the final nail in the coffin for Simmons' career in Philadelphia. According to Jason Dumas of KRON4 News, the point guard has stopped speaking to "basically everyone in the Sixers organization," and his agent, Rich Paul, is the only line of communication between the two sides. Dumas also stated Simmons' relationship with the Sixers is "beyond repair" and "getting worse by the day."
Shaq recently spoke to Adam Caparell of Complex about the messy situation in Philly, and he said Simmons shouldn't return to the team unless he magically becomes an elite shooter overnight.
I say no. He hasn't had a lot of communication with them this summer. He hasn't gotten any better over the last four years. If you don't have communication with upstairs it's not going to go well. Philly fans gave up on him, or are starting to give up on him. It'll probably be good for him to go somewhere else. But I follow him and he's been shooting that jumper on his page. So if he does come back his jumper better be Steph Curry's.

Shaquille O'Neal
Yeah, we don't see that happening.
What should the Sixers do with their All-Star PG?
Simmons clearly isn't happy in his current situation, and Philadelphia fans seem to feel the same way. The best-case scenario for both sides would be a trade this offseason.
But in order for a deal to happen, Morey will have to shift his expectations and realize the point guard's value is lower than it's ever been. A team isn't going to trade away its future for a defensive specialist who has shown no ability to improve his offensive repertoire, especially in the age of the 3-point shot.
Send him packing for the best available offer and put an end to this embarrassing marriage for good.