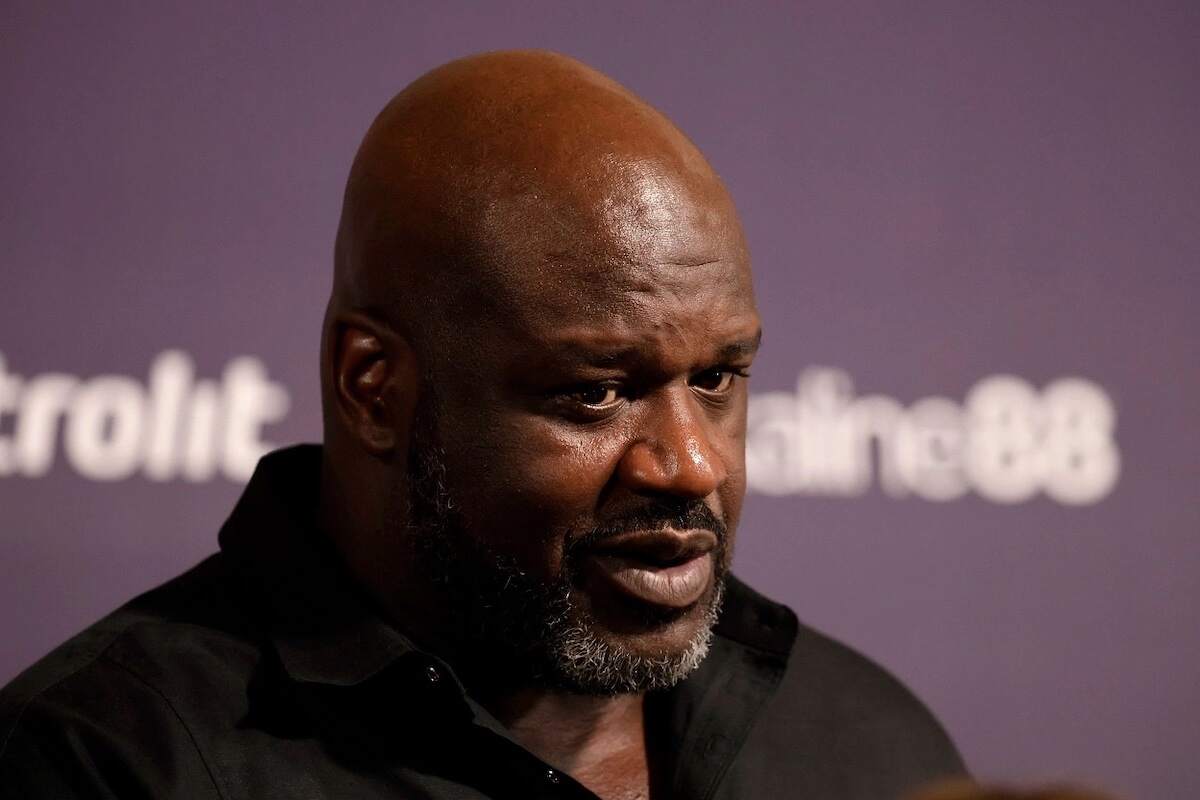 Shaquille O'Neal Names the Pair of Franchises He Would've Joined if He 'Knew It Was Okay to Join People' on an NBA Superteam
Shaquille O'Neal says he would've joined the Bulls or Spurs to form a superteam if he knew it was okay.
Shaquille O'Neal has long made it known he's not the biggest fan of NBA superteams. The four-time NBA champ has ranted on several occasions about how he wanted to beat the other big stars in the league, not join up with them in an attempt to win what some, including Shaq himself, would call cheap championships.
I mean, Shaq did win three titles alongside Hall of Famer Kobe Bryant and future Hall of Famer Dwyane Wade, but those were certainly under different circumstances. O'Neal and Bryant joined the Los Angeles Lakers the same year. However, while Shaq was already an established superstar, Kobe was barely 19 years old when he made his debut in the purple and gold.
D-Wade was only in his third year when he and Shaq led the Miami Heat to their first NBA title. And O'Neal was traded to Miami. He didn't take his talents to South Beach as LeBron James did several years later.
With all that being said, however, it's not as if O'Neal never played for a superteam. We certainly can't forget how the Lakers attempted to form a superteam around Shaq and Kobe even after the pair won back-to-back-to-back titles, adding Gary Payton and Karl Malone to the roster. That particular Lakers team made it to the NBA Finals in 2004 but was completely dominated by the Detroit Pistons, who won the series in five games.
Shaq says he would have formed another one back in the day if he knew it would be OK as it is today.
Shaquille O'Neal says he would have joined Michael Jordan's Bulls or Tim Duncan's Spurs if he knew it was okay
On an episode of The Big Podcast with Shaq, O'Neal discussed Kevin Durant and how he joined the Golden State Warriors in 2016 after his Oklahoma City Thunder were bounced by Stephen Curry & Co. in the Western Conference Finals.
KD, of course, helped the Warriors to back-to-back championships in 2017 and 2018, winning NBA Finals MVP in both series. Shaq believes Durant should never have left OKC and instead stayed with the Thunder and tried to beat Golden State, which led O'Neal to say what could have gone down in his career if he did what Durant did.
"So, it's supposed to be about competition. If I knew it was okay to join people, f*** I would have joined the Bulls.

"I would have played with Mike (Jordan) and Scottie (Pippen) and then I would have left them and played in my hometown San Antonio with the Spurs. But, nah, I was like, nope. I want to beat all these guys."

Shaquille O'Neal
O'Neal's Orlando Magic famously knocked Jordan, Pippen, and the Bulls out of the playoffs in 1995, the year MJ returned to the NBA following the end of his baseball career. But Chicago went 72-10 the following year and swept Shaq and the Magic in the 1996 Eastern Conference Finals on the way to the fourth of six NBA championships. O'Neal made the move to LA a short time later.
And it was the Spurs who ended the Lakers' run of three consecutive titles in 2002, knocking out Shaq and Kobe in the 2003 Western Conference semis, winning their second title in five years.
Put Shaq on either the Bulls or Spurs back then, and you're looking at the possibility of some 75-win teams.
Stats courtesy of Basketball Reference
Like Sportscasting on Facebook. Follow us on Twitter @sportscasting19 and subscribe to our YouTube channel.