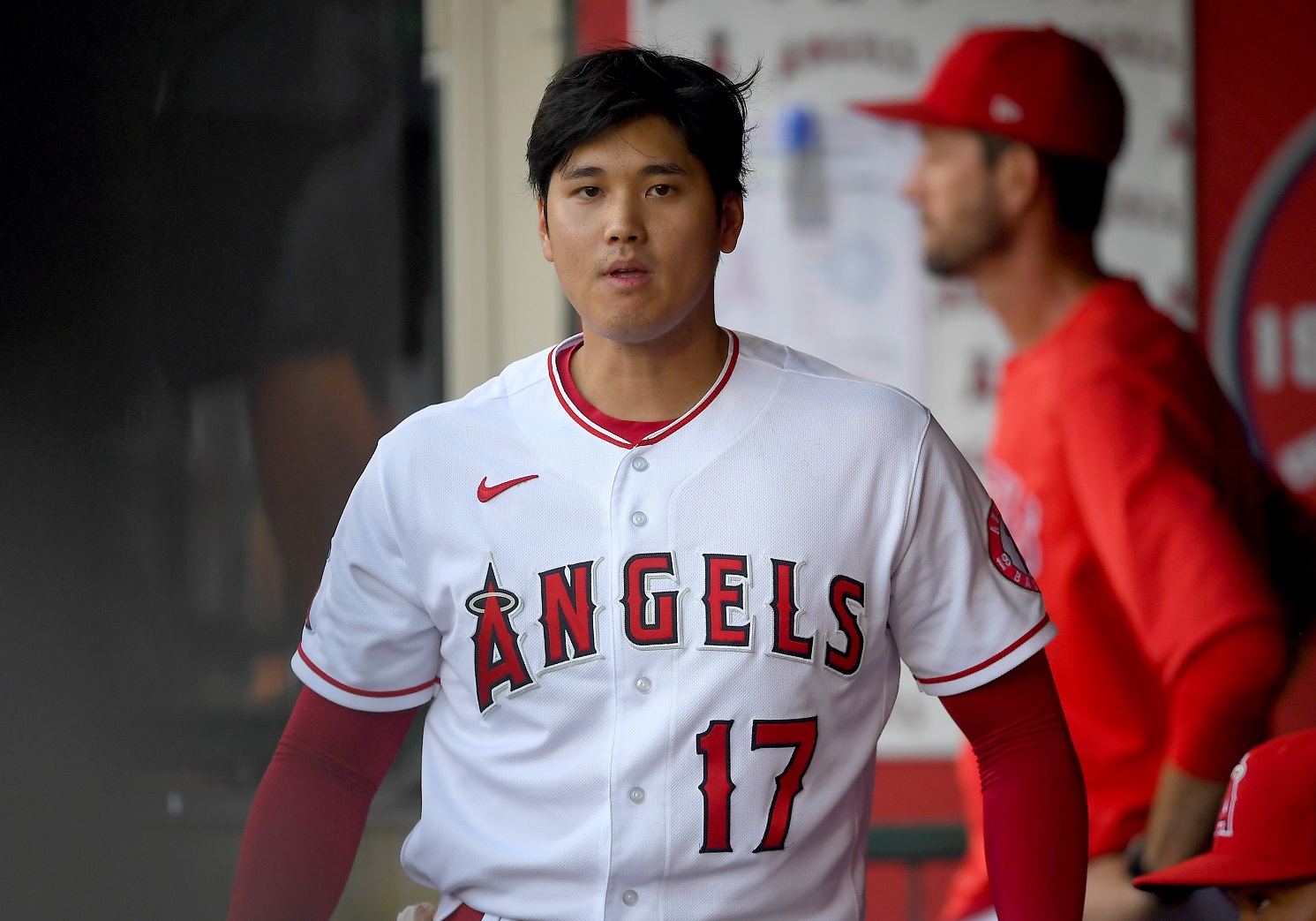 Shohei Ohtani's Superstar Move Off the Field Makes Stephen A. Smith's ESPN Spiel Look That Much More Stupid
Stephen A. Smith's attack on Los Angeles Angels star Shohei Ohtani was nothing short of idiotic.
Stephen A. Smith is only three inches shorter than Shohei Ohtani. So, why does the ESPN talking head seem so small in stature compared to the Los Angeles Angels star? Maybe it has to do with Smith making his living from tearing people down while Ohtani goes about his business with the determination and gratitude of a professional.
Stephen A. Smith apologized for a lousy take
Smith criticizing Ohtani for not speaking English in interviews certainly distracted from the Rachel Nichols-Maria Taylor drama, and the suits at ESPN likely appreciated the brief respite. However, it was just one more reminder that daytime sports talk on radio and TV is the domain of mouths that work and brains that too often don't.
Smith drew fire on Monday for discussion on First Take about Major League Baseball's faded popularity. "I don't think it helps that the No. 1 face is a dude that needs an interpreter," Smith said.
Rather than apologizing in the face of immediate criticism, Smith tried the clarification route. For the uninitiated, a "clarification" is media-speak for, "Hey, we screwed the pooch on this one, so we're going to try to work our way out of it without apologizing."
Thus, Smith said that his reference was to "the marketability and the promotion of the sport."
When that didn't fly, Smith relented and went into full apology mode on Twitter and on the next day's show.
Language barrier or not, Shohei Ohtani is exciting to watch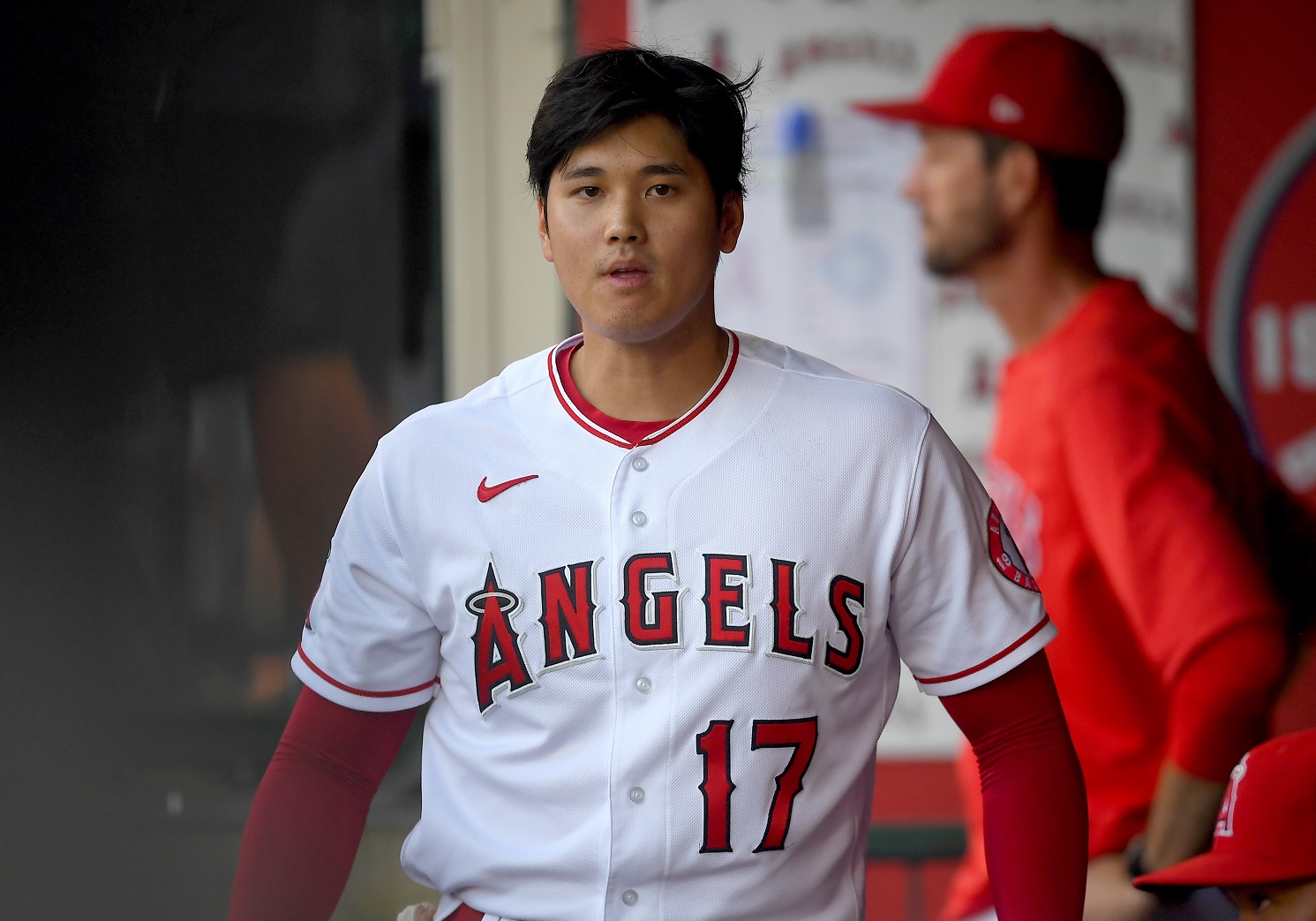 Ohtani does unique things on the field so frequently that he routinely draws comparisons to Babe Ruth. Would it be nice to have him explain confidently in English on the evening sports wrap-up how he was able to strike out 10 Seattle Mariners in six innings and produce three two-homer games all in the same month (June)? Sure.
But doesn't the substance of what a great athlete does matter more than the style with which he describes it? Ruth's last regular work on the mound came in 1919, which means Ohtani is a combination of pitching and hitting the likes of which almost no living MLB fan could possibly have witnessed.
Ohtani is 4-1 with 87 strikeouts in 67 innings on the mound. He has also belted 33 homers among his 56 extra-base hits. He's speaking loudly and clearly on the field. If fans can't embrace that, then it's not Ohtani who's the problem.
Ohtani made a class move after the All-Star Game
Though Ohtani didn't win the Home Run Derby on the eve of the MLB All-Star Game, approximately 30 Angeles employees scored big off his effort. According to the Orange County Register, Ohtani distributed his $150,000 from the contest to Angels support staffers ranging from clubhouse attendants to media relations staffers.
Making it even cooler, the report said Ohtani would have handed over all of his winnings even if he took home the $1 million for winning or $500,000 for finishing second.
For a guy making a relatively modest $3 million this season, that qualifies as an impressive gesture.
All stats courtesy of Baseball Reference.