The 10 Shortest NFL Players of all Time
Not every football player is 6-foot-3 and 300 pounds. In fact, some of the really great players have been under six-feet, many under 5-10. Take a look at 5-foot-9 wide receiver Wes Welker for instance. Five years a pro-bowler, Welker earned the title of NFL receptions leader three times, in 2007, 2009, and 2011. He is also No. 1 on New England's receptions list. But Welker and several other 5-8 players are just too tall to make it on our shortest NFL players of all time list; they are all 5-7 or shorter.
10. Terron Ward, Atlanta Falcons (TIE)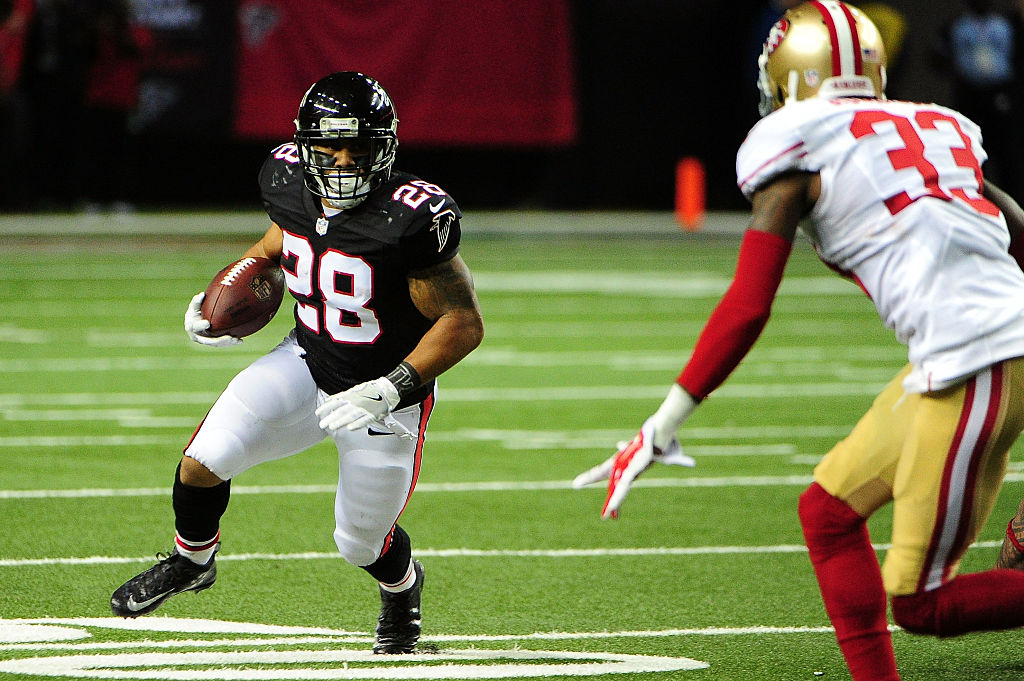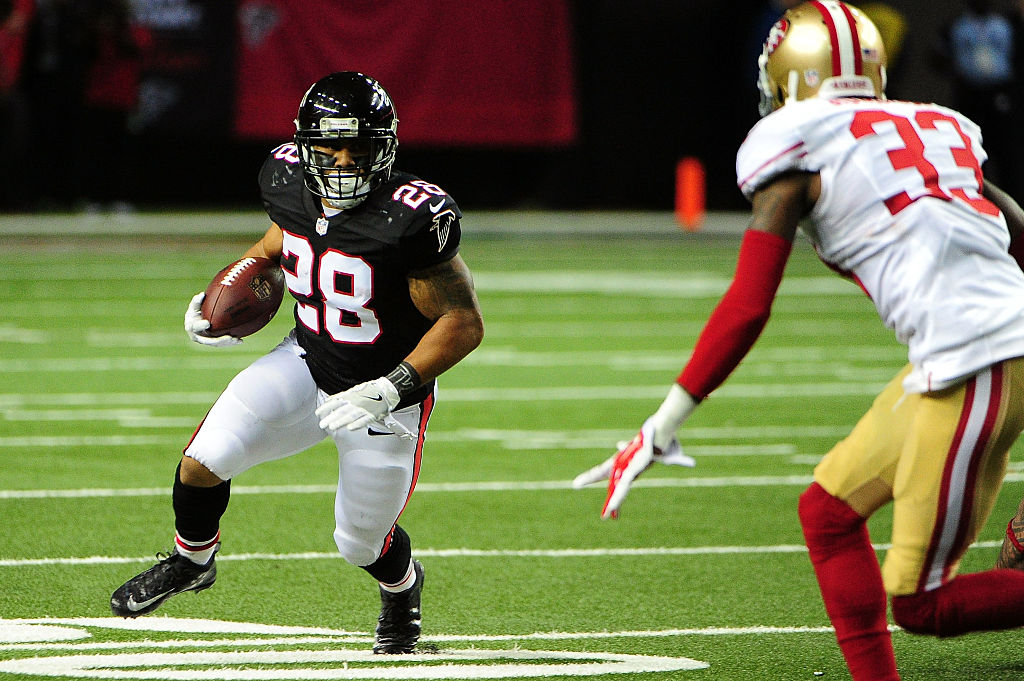 5-foot-7
Running back/special teams
It's not easy to follow in your older brother's footsteps, not that Terron Ward wants to. Being T.J.'s younger brother cannot be easy, although both find themselves as free agents these days. In his own right, Terron Ward spent three years with the Falcons from 2015-2017. He played 13 games in 2015, and five in 2016. He was the team's third running back in 2017, playing in a total of 14 games.
9. Mark McMillian, Kansas City Chiefs (TIE)
Mighty Mouse was an animated character designed by Terrytoons in 1942. The NFL's "Mighty Mouse" was cornerback Mark McMillian who played with five NFL teams in the '90s, most notably for the Eagles who drafted him, and the Chiefs, where in 1997, he led the league in interception return yards. McMillian got his nickname due to his diminutive NFL height compounded with his vertical leap height in which he could cover receivers.
8. Tommylee Lewis, New Orleans Saints (TIE)
A former Saint, and now a free agent, Tommylee Lewis became a return specialist for New Orleans. His record to date is pretty slim with 20 receptions and 252 receiving yards with two receiving touchdowns. While he is nearly 27 years old, he still has plenty of time left to add to his totals, if someone will put him on their payroll despite being one of the shortest NFL players ever.
7. Maurice Jones-Drew, Jacksonville Jaguars (TIE)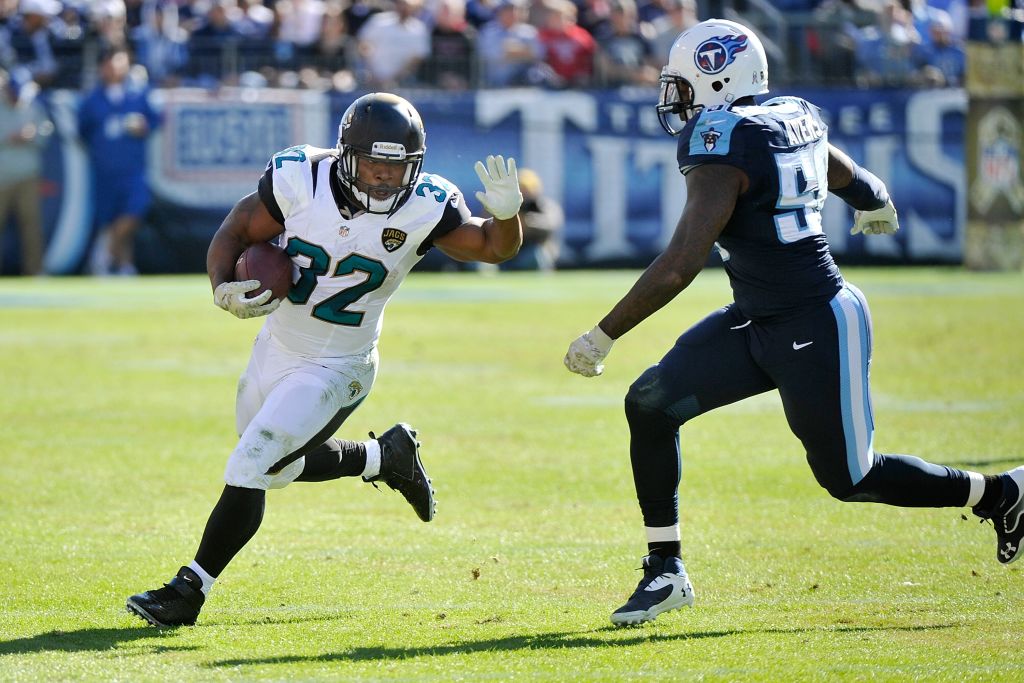 In every sense of the game, running back Maurice Jones-Drew was a Jaguar. He spent eight years there and owns eight franchise records with the team including the most career touchdowns with 81, 68 of which were rushing touchdowns. He signed a three-year contract with Oakland in 2014, appearing in 12 games unworthy of mentioning. At 29, he announced his retirement in 2015. He resigned with the Jaguars for one game in April, so his official retirement papers would come from Jacksonville. 
Jones-Drew's career just goes to show that stature isn't everything. He's one of the shortest NFL players of all time, and also one of its best running backs,
6. Andrew Hawkins, Cincinnati Bengals (TIE)
While placing clay under his heels and adding weights to his pockets didn't help Andrew Hawkins get noticed during the 2008 pro day in Toledo, he eventually signed with the Rams in January 2011, only to be waived in August. The Bengals picked him up the same day. In 2014, he signed with the Browns. His first year in Cleveland, he made 63 catches for 824 yards and made two touchdowns. But, in 2015, he was placed on injured reserve. In May 2017, he signed a one-year contract with the Patriots, but a few months later announced his retirement.
5. Jakeem Grant, Miami Dolphins (TIE)
5-foot-7
Wide receiver/return specialist
Jakeem Grant was selected by Miami in the 2016 NFL Draft and remains there today. During his rookie year, he caught a 74-yard punt return for his first career touchdown. The first week of 2018, Grant had a 102-yard kickoff return touchdown. We can see why the Dolphins offered him a four-year contract extension this past August, which he signed.
4. Darren Sproles, Philadelphia Eagles (TIE)
Now we're getting to the nitty-gritty on our list of shortest NFL players. Darren Sproles proved time and time again that size isn't everything. He has been referred to as one of the NFL's "most impactful players." The 36-year-old's career began in San Diego in 2005, followed by New Orleans for a few years, and now in Philadelphia since 2014. He's a Super Bowl champ, found himself in the Pro Bowl for three consecutive years, and went first-team All-Pro twice, all as an Eagle. He ranks 14th in the active player touchdown list with 64.
3. Jacquizz Rodgers, Atlanta Falcons (TIE)
Chosen by the Falcons in the 2011 NFL Draft, Jacquizz Rodgers became a dependable back for Atlanta. Following his Falcons days, he signed for one year with Chicago, a year he'd probably rather us not speak of. Rodgers joined the Buccaneers the following year and played there from 2016-2018. He signed with the Saints in early August, only to be cut the end of the month. Now a free agent, Rodgers has played in 110 games, starting in 14 of them.
2. Tarik Cohen, Chicago Bears (TIE)
Following quite the college career, Tarik Cohen was drafted by the Bears in 2017. He's quick, and in 2018, he made the Pro Bowl and the First-team All-Pro. He also earned the Brian Piccolo Award that year. He has the record of being the shortest player to throw a touchdown in the modern era.
1. Trindon Holliday, Denver Broncos
5-foot-5
Kick returner/punt returner
He's been on the free-agent list since 2015 but has not retired. Trindon Holliday has served on six NFL teams. Although he's currently not playing, he remains the shortest player in the NFL. A college sprinter, Holliday made Sportscasting's highest vertical jump list at 42 inches. He is best known as a kick and punt returner for the Broncos.
Lastly, while he played before the modern age of football, it should not be overlooked that Jack "Soapy" Shapiro, who was on the Staten Island Stapleton team, played in one official game in 1929. At 5-foot-1, Shapiro played college football with a successful New York University team.