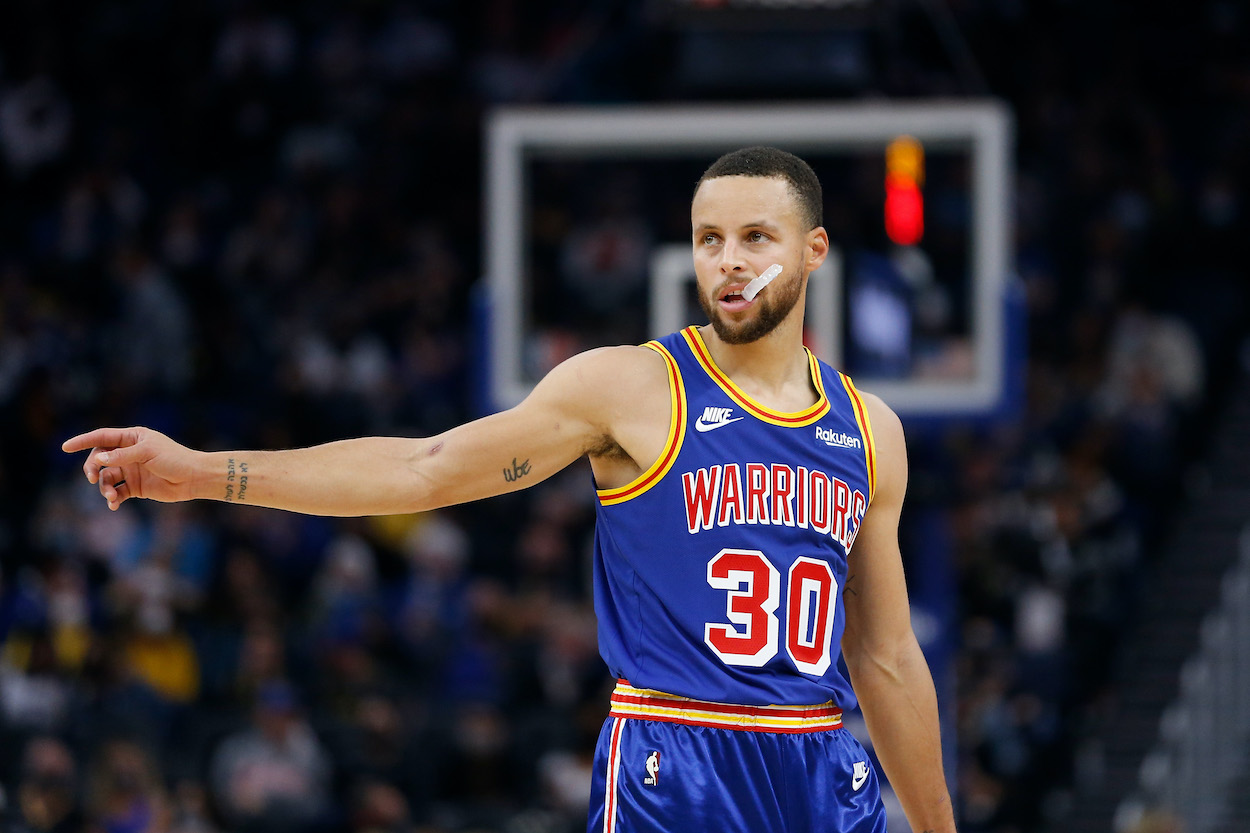 Sportscasting's 2022 NBA MVP Ranking Ladder
As the NBA season starts to heat up, Sportscasting's basketball writers weighed in on the Association's MVP race.
Even with an intrusion from the NFL, Christmas Day is the NBA's time to shine. Five games highlighting the sport's biggest teams and best players air to a largely captive audience. Even if you aren't a hardcore basketball fan, there's still something entrancing about the likes of LeBron James and Kevin Durant soaring through the air.
For those who are a bit more immersed in the game, though, Christmas also marks the beginning of things generally mattering. With 30+ games in the book, legitimate conclusions can be drawn. By now, both contenders and pretenders are starting to reveal themselves. Take, for example, the MVP race.
With the season starting to heat up, Sportscasting's NBA writers came together to cast their votes for MVP. Unsurprisingly, a certain Golden State Warriors sharpshooter is the current leader in the clubhouse.
Sportscasting's 2022 NBA MVP ballots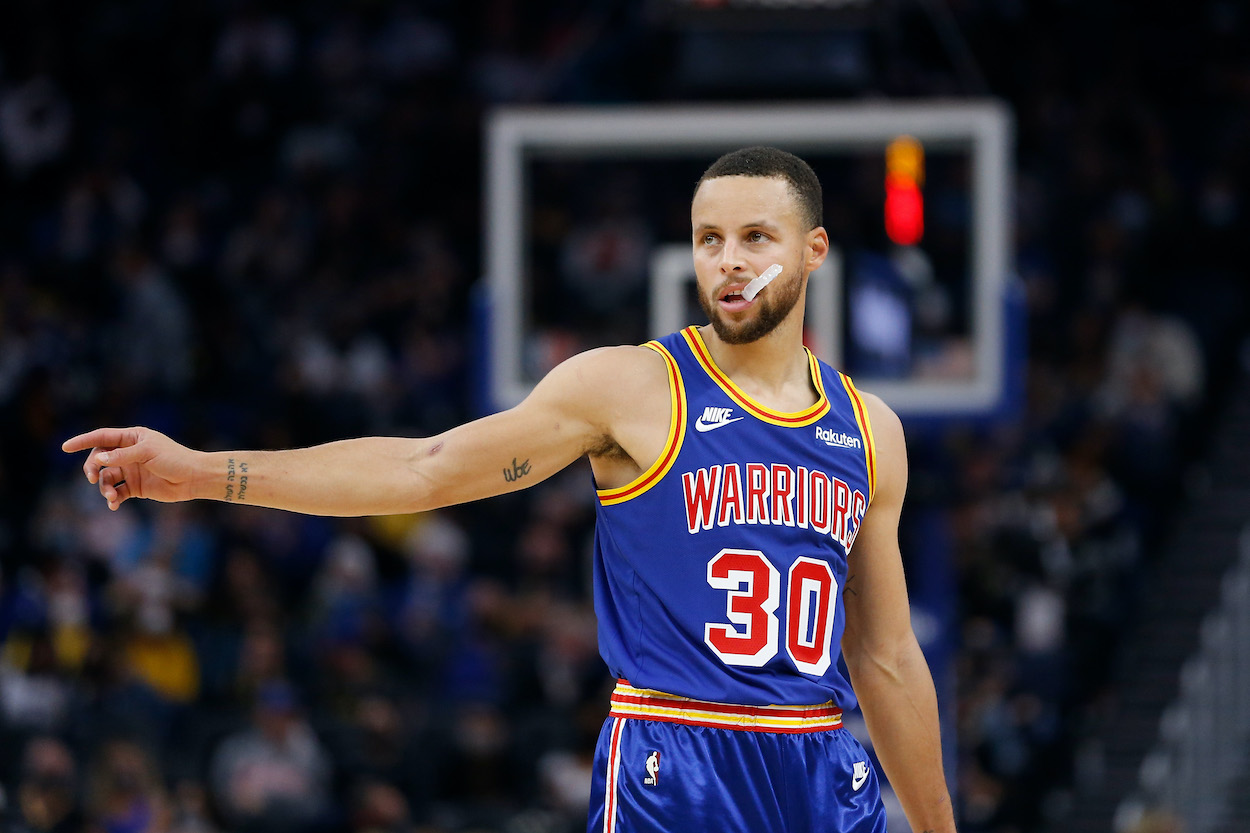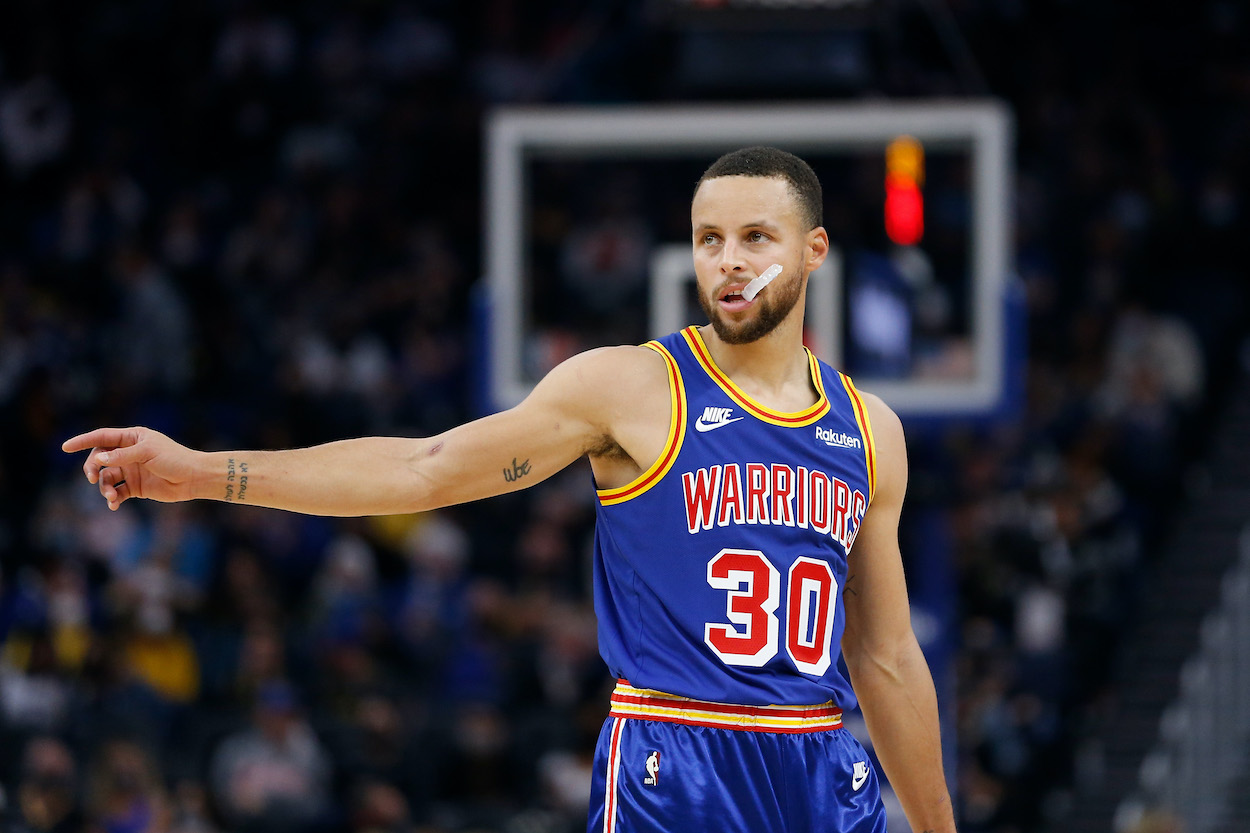 For this ballot, Sportscasting writers ranked their top five MVP candidates. A first-place vote was worth five points, a second-place vote worth four points, and so on. Once all of the ballots were scored, those totals were added together to create an overall ranking.
| | | | | | |
| --- | --- | --- | --- | --- | --- |
| Writer | First | Second | Third | Fourth | Fifth |
| David Wysong | Stephen Curry | Kevin Durant | Giannis Antetokounmpo | Nikola Jokic | Chris Paul |
| Bob Garcia | Stephen Curry | Giannis Antetokounmpo | Kevin Durant | Nikola Jokic | Chris Paul |
| Mike Thomas | Giannis Antetokounmpo | Stephen Curry | Kevin Durant | Nikola Jokic | Devin Booker |
| Jack Dougherty | Stephen Curry | Kevin Durant | Giannis Antetokounmpo | Devin Booker | Nikola Jokic |
| Tim Van Straten | Stephen Curry | Giannis Antetokounmpo | Nikola Jokic | Kevin Durant | DeMar DeRozan |
| Phil Watson | Stephen Curry | Giannis Antetokounmpo | Nikola Jokic | Kevin Durant | DeMar DeRozan |
| Andrew Hanlon | Stephen Curry | Giannis Antetokounmpo | Nikola Jokic | Paul George | Kevin Durant |
| Martin Fenn | Nikola Jokic | Stephen Curry | Giannis Antetokounmpo | Kevin Durant | Jimmy Butler |
Those votes tallied to create the following collective NBA MVP Ladder:
| | | |
| --- | --- | --- |
| Rank | Player | Total Score |
| 1 | Stephen Curry | 38 |
| 2 | Giannis Antetokounmpo | 30 |
| T-3 | Kevin Durant | 21 |
| T-3 | Nikola Jokic | 21 |
| 4 | Devin Booker | 3 |
The case for Steph Curry winning NBA MVP
Stephen Curry made a run at MVP last season with a Golden State Warriors team that missed the playoffs, finishing third in the voting while winning his second scoring title. Curry is taking and making more 3s than ever, and a Golden State team written off as contenders has the best record in the NBA.
What Curry brings to the Warriors more than anything is gravity. Defenses know what he wants to do, commit extra resources to preventing it, and still fail spectacularly on a regular basis. Meanwhile, players like Jordan Poole and Andrew Wiggins receive extra space to do their thing.
Golden State shot out of the gate without All-Star Klay Thompson and promising young big James Wiseman. Curry is why. He's been the most valuable player in the NBA, and he's not having a particularly efficient season by his standards. But a bump is coming. Curry has the all-time 3-point record in his pocket, and he'll now be able to just play basketball again.
After the Warriors were eliminated from last season's play-in tournament, Stephen Curry issued a stern warning to the rest of the league.
Well, Golden State has lived up to Curry's words, and he's playing like the clear-cut frontrunner for the MVP award. Last season, he pushed the Warriors to playoff contention; now he's the head of the snake of a potentially legitimate NBA title contender. 
The 33-year-old is fourth in the league in scoring at 26.9 points per game while shooting at a 39.9% clip from deep on a ridiculous 13.4 attempts per contest. Beyond that, his stellar play has guided the franchise to one of the NBA's best records, all without Klay Thompson taking the floor. 
At the rate the Warriors are playing, the MVP may be Curry's to lose.
First off, Golden State has been the most dominant team in the league. The Warriors have been at or near the top of the NBA in points, field-goal percentage, 3-point percentage, rebounds, assists, and defensive rating all year.
Individually, Steph could break two records this year — he's already broken Ray Allen's mark for most 3-pointers made in a career, and he's on pace to break his own record for most 3s made in a season. 
He made nine 3s in a game for the 38th time earlier this year. No one else in league history has done that more than 10 times. The next five on that list are James Harden, Damian Lillard, Klay Thompson, JR Smith (shout-out), and Kobe Bryant. Steph has done it more times than those five combined.
Curry is scoring 26.9 points per game and is shooting 39.9% from 3 on a ridiculous 13.4 attempts a night. Buddy Hield is second in attempts at 9.9 per game and is shooting 35.5%. 
Steph is taking and making more 3s than anyone in the league. He's going to make history multiple times. And all this while leading the NBA's best team. 
Steph Curry's numbers in 2020-21 were better than he's ever had, including this season. Yet the future Hall of Famer finished third in MVP voting behind Nikola Jokic and Joel Embiid. So why is Curry suddenly the odds-on favorite to win his third MVP award in 2021-22?
An MVP should be two things. First, they should be putting up exemplary numbers from an individual standpoint. Curry checks that box effortlessly, averaging 26.9 points through his first 27 games while hitting nearly two more 3s a night than the next-highest player. 
Second, and more importantly, an MVP should be making everyone around him better. The Warriors aren't 23-5 just because the 33-year-old Curry is a great player. Steph's constant ability to draw defenses toward him puts teammates like Andrew Wiggins and Jordan Poole in a position to succeed.
No other player in the NBA is so clearly succeeding in both. At this point in the season, Curry is on his way to winning his third MVP award.
Giannis Antetokounmpo also has a legitimate shot at the MVP title
While Stephen Curry might be the odds-on favorite to win the NBA's Most Valuable Player now, Milwaukee's Giannis Antetokounmpo will be there when it counts. The two-time MVP has shown he, alone, can carry a team. No team was decimated by injuries/COVID-19 more than the Bucks in the early part of the season, and the Greek Freak singlehandedly kept the reigning champs afloat.
Starters Khris Middleton, Jrue Holiday, Brook Lopez, and Donte DiVincenzo have all missed time this year. Lopez and DiVincenzo have combined to play one game, with Lopez taking part in the season opener. The Bucks' center has undergone back surgery and is sidelined indefinitely. DiVincenzo's ankle has kept him out all year.
Through it all, Antetokounmpo has held the team together. The Bucks sit at 19-11 despite missing those two starters. With Middleton and Holiday back in the mix, the Bucks showed how dangerous they are. They strung together an eight-game win streak and won 10 of 11.
Antetokounmpo is putting up similar numbers from his MVP years. In the 26 games he's played, he's averaging 27.0 points, 11.6 rebounds, and 5.8 assists. Throw in nearly two blocks per game, and you've got the complete package. The Bucks will make a run at defending their title, especially if Lopez and DiVincenzo effectively return, and Antetokounmpo will be the reason why.
Both Kevin Durant and Nikola Jokic are still in the MVP race
While the Golden State Warriors and Phoenix Suns are getting all the love, and rightfully so, the Brooklyn Nets are flying under the radar — especially Kevin Durant.
Brooklyn is without Kyrie Irving this year, and Durant's other Big Three running mate, James Harden, has struggled significantly. Harden is only averaging 20.8 points on 40.4% shooting. He's turning the ball over 5.0 times a night, too.
But despite Irving's absence and Harden's struggles, the Nets are still No. 1 in the Eastern Conference with a 20-8 record, and it's all because of Durant. KD is the NBA's leading scorer so far this year, averaging 29.7 points. He's also recording 7.9 rebounds and 5.9 assists per game and shooting 52.3% from the field. 
Stephen Curry has been fantastic, but he simply hasn't been as efficient as Durant. Steph is only shooting 43.1% from the field, and his player efficiency rating is only 23.8 compared to Durant's 25.8.
Both Curry and Durant have been amazing and mean a lot to their teams. But Durant simply means more. 
It's time for KD to get some MVP recognition.
Stephen Curry's generational brilliance is making him a top candidate for MVP. However, Nikola Jokic is playing some ridiculous basketball.
The raw numbers are strong. The Joker is averaging 26.6 points, 13.6 rebounds, and 7.5 assists on over 58% shooting. But the advanced numbers stand out even more.
Jokic dwarfs everyone in box plus/minus. He leads the NBA in value over replacement player (VORP), and his 34.3 player efficiency rating (PER) is the best mark in history. The Nuggets score 116.6 points per 100 possessions when he's on the floor. They score just 102.8 in his absence. Jokic has a similar defensive impact, as opponents have an offensive rating of 118.6 whenever he sits compared to a 103.7 mark when he's in the rotation.
People will undoubtedly point to the Nuggets having a mediocre record. But that distracts from the fact that Jokic is keeping Denver in the playoff hunt despite both Jamal Murray and Michael Porter Jr. being out of the lineup.
Devin Booker also received some MVP love from our writers:
The 2021-22 MVP race is starting to narrow in on Stephen Curry, Kevin Durant, and Giannis Antetokounmpo. All three are enjoying brilliant seasons and deserve to be at the top of the odds board as we approach the new year, but we can't forget what the award is really about.
Winning.
And no team has done that better than the Phoenix Suns a quarter of the way through the season. The reigning Western Conference champs are 23-5, and Devin Booker is the biggest reason why.
Booker not only leads the Suns in points per game (23.2), but he also ranks third on the team in rebounds per game (4.9) and second in assists per game (4.5). Additionally, he's been Phoenix's go-to scoring option in crunch time all season, and he's delivered time and time again. 
If the Suns beat out the Warriors for the No. 1 seed out West, Booker deserves to be in the MVP conversation by the end of the year.
At this point, though, the MVP title is still firmly up for grabs. Like it or not, there's nothing to do beyond waiting to see how the season plays out.
Stats courtesy of Basketball-Reference and as of 12/17