The Steelers' Latest Puzzling Move Confirms Their Longtime Strength Is Now Their Biggest Weakness
The Pittsburgh Steelers have been as consistent as they come in the NFL over the past two decades, as they haven't recorded a single losing season since 2003. One of the biggest reasons for Pittsburgh's prolonged success has been their sturdy, balanced offensive line year after year. General manager Kevin Colbert knows just how important the trenches are in the NFL, so he's made sure to surround Ben Roethlisberger with an impenetrable brick wall up for most of his career.
But after the Steelers made the puzzling decision to cut six-time Pro Bowler David DeCastro this week, their longtime strength has now become their biggest weakness heading into the 2021 season.
Steelers cut David DeCastro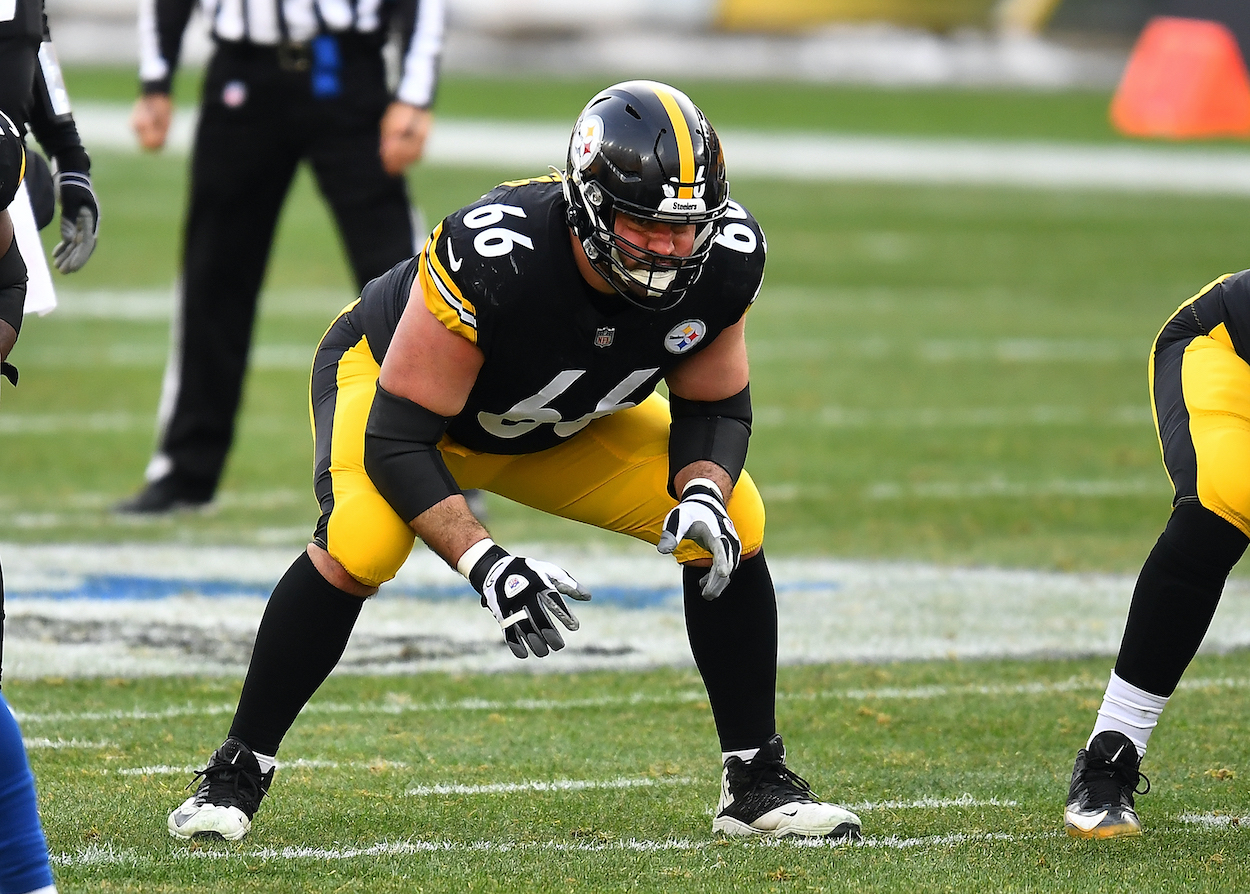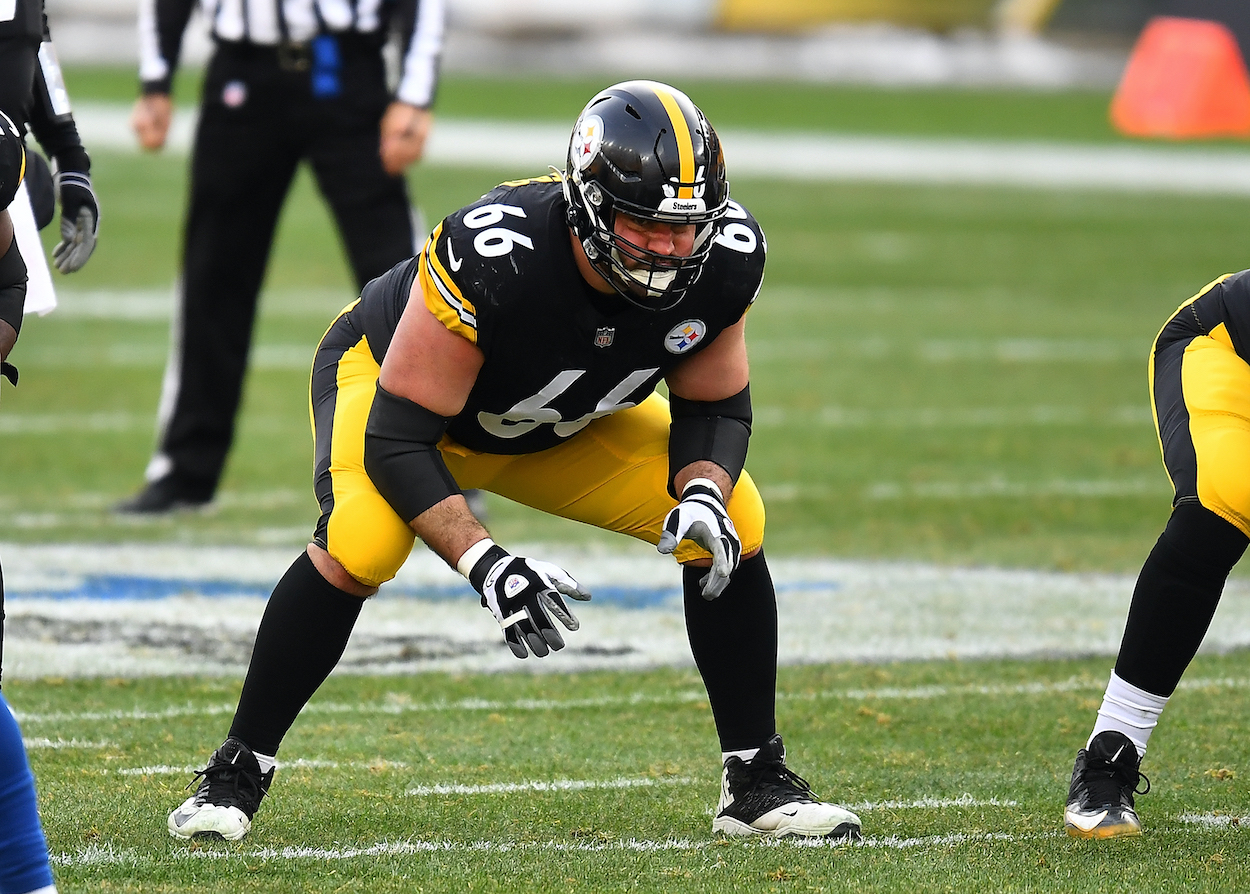 The Steelers are in the midst of a mass exodus along their offensive line. Pittsburgh has already lost starters Alejandro Villanueva, Maurkice Pouncey, and Matt Feiler this offseason, and they said goodbye to yet another on Thursday by releasing DeCastro, their longtime right guard and one of the most trustworthy linemen in the league.
DeCastro spent the first nine years of his NFL career in black and gold. He made the Pro Bowl six times and was named a First-Team All-Pro in 2015 and 2017. He started 13 games for the Steelers last season and made the Pro Bowl for the sixth straight season.
Now, DeCastro is only 31 years old, so the surprise release was puzzling, to say the least. The Steelers' offensive line is already bleeding out. Why make the wound worse?
But it turns out DeCastro, who was bothered by an ankle injury all last season and is scheduled to undergo surgery this offseason, is actually contemplating retirement. Joe Starkey of the Pittsburgh Post-Gazette shared text messages with the longtime Steelers guard on Thursday.
"Gotta see how the surgery goes," DeCastro said. "But I'd have no problem calling it a day and moving on with my life."
At this point, the Steelers better hope he does call it quits. If DeCastro signs with another team and still looks like the Pro Bowler he was in Pittsburgh, it wouldn't be a great look for the Steelers.
The Steelers' longtime strength is now their biggest weakness
For much of the past 20 years, the Steelers have boasted one of the best offensive line units in the NFL. The franchise has always been smart about drafting linemen high in the draft and keeping them around for most of their careers.
But that all fell apart this offseason.
Pittsburgh lost nine-time Pro Bowler Maurkice Pouncey to retirement earlier this year, and former starters Alejandro Villanueva and Matt Feiler have signed elsewhere as free agents. With the release of DeCastro this week, the Steelers now have only one starter from last year's offensive line returning in 2021: Chukwuma Okorafor.
That can't give Roethlisberger much confidence heading into his 18th NFL season at age 39.
How can Pittsburgh solve its offensive line issues?
Losing four starters along the offensive line in one offseason isn't something that can be completely fixed before Week 1. The Steelers will have to make do with what they have on the roster for the most part, but they do have some options to bring in some much-needed help.
Pittsburgh got a head start on the rebuild by signing five-time Pro Bowler Trai Turner on Thursday. The longtime Panther will be a perfect replacement for DeCastro at right guard.
But after Turner at right guard and Okorafor at left tackle, the Steelers will have to pluck from the group of Kevin Dotson, Kendrick Green, Aviante Collins, and Zach Banner to fill in their three remaining spots on the O-line.
It could be a long year for Roethlisberger and the Steelers offense.
RELATED: NBC Sports Isn't Hiding Their Growing Interest in Turning Mike Tomlin Into the Next Tony Romo