Stephen A. Smith Is Already Planning His Next Move After First Take, and It Has Nothing to Do With Sports
Sports fans probably can't even picture Stephen A. Smith anywhere other than the First Take desk. The sports media superstar has served as the host of ESPN's premier morning show since 2012, and he's become the most famous debate expert in sports media along the way.
But, contrary to popular belief, Smith doesn't plan on sitting behind the debate desk for the rest of his career. In a recent interview, Stephen A. revealed his possible future plans after First Take, and they have nothing to do with sports.
Stephen A. Smith's possible next move has nothing to do with sports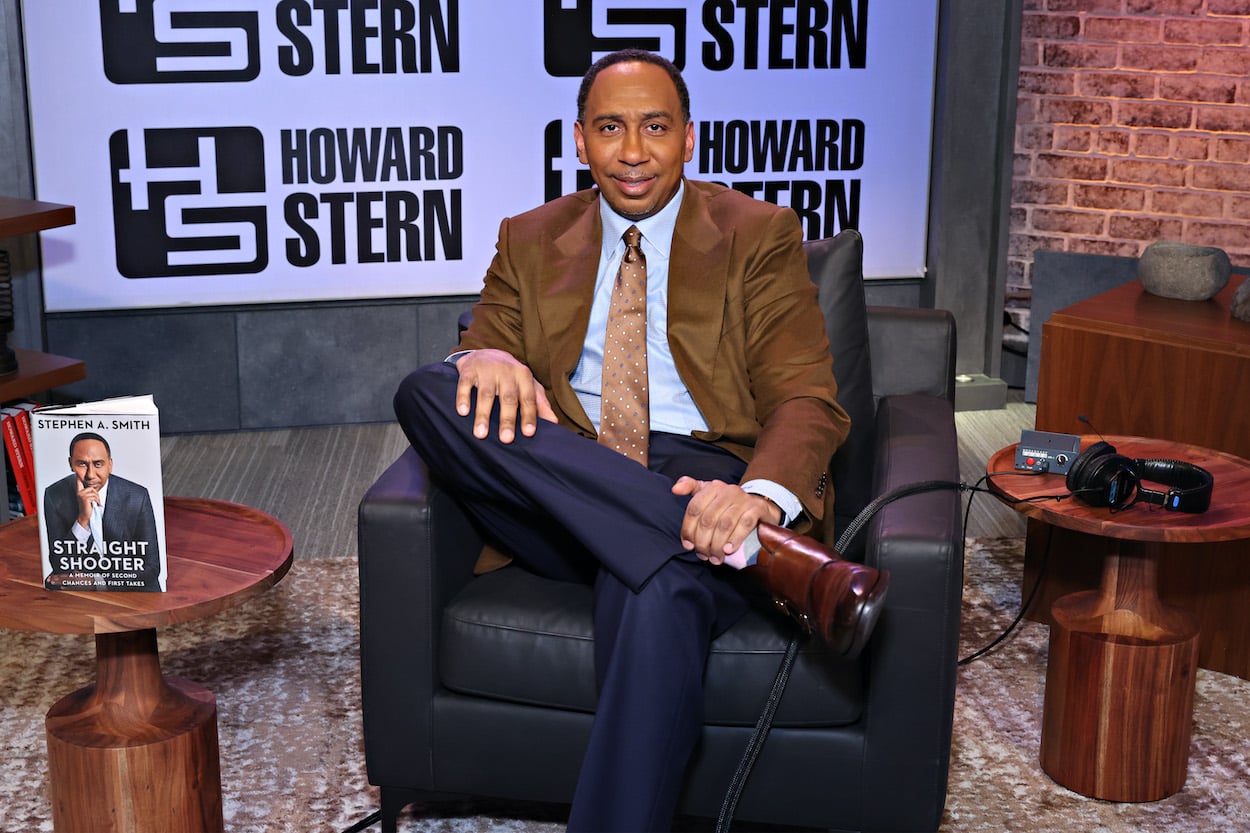 Smith's entire life has revolved around sports. He played basketball at Winston-Salem State University while writing for the school newspaper, then joined The Philadelphia Inquirer as a Philadelphia 76ers reporter after graduating. Smith then moved to radio and television, and he became a permanent co-host of First Take alongside Skip Bayless in 2012.
It's hard to imagine Smith talking about anything other than sports on television, but he apparently has his sights set on late-night TV whenever his ESPN tenure comes to a close.
"I have other aspirations," Smith said in a recent appearance on Barstool Sports' Pardon My Take podcast. "I've been named the executive producer of First Take, so I have that going on. I have my own production company, Mr. SAS Productions, where I want to produce scripted and unscripted content for TV and films. I have my own podcast, Know Mercy, that I do three days a week. I want to do late-night television one day, potentially succeed Jimmy Kimmel if at all possible."
Woah. Where did that last point come from?
Well, Smith actually filled in for Kimmel on ABC's Jimmy Kimmel Live! back in August of 2021. The sports media giant broke down viral trends, participated in a meditation skit, and looked as comfortable as could be hosting his own late-night show.
Without any promotion beforehand, Smith's appearance on Jimmy Kimmel Live! was the second-highest-rated late-night show of the night behind CBS' The Late Show With Stephen Colbert. Kimmel has served as the host of ABC's late-night show for 20 years, and he's reportedly been contemplating retirement since 2017. Could Smith be Kimmel's replacement when he decides to walk away?
It's hard to picture Stephen A. anywhere else but the First Take desk, but he wants to be known as more than just the king of sports debate when it's all said and done.