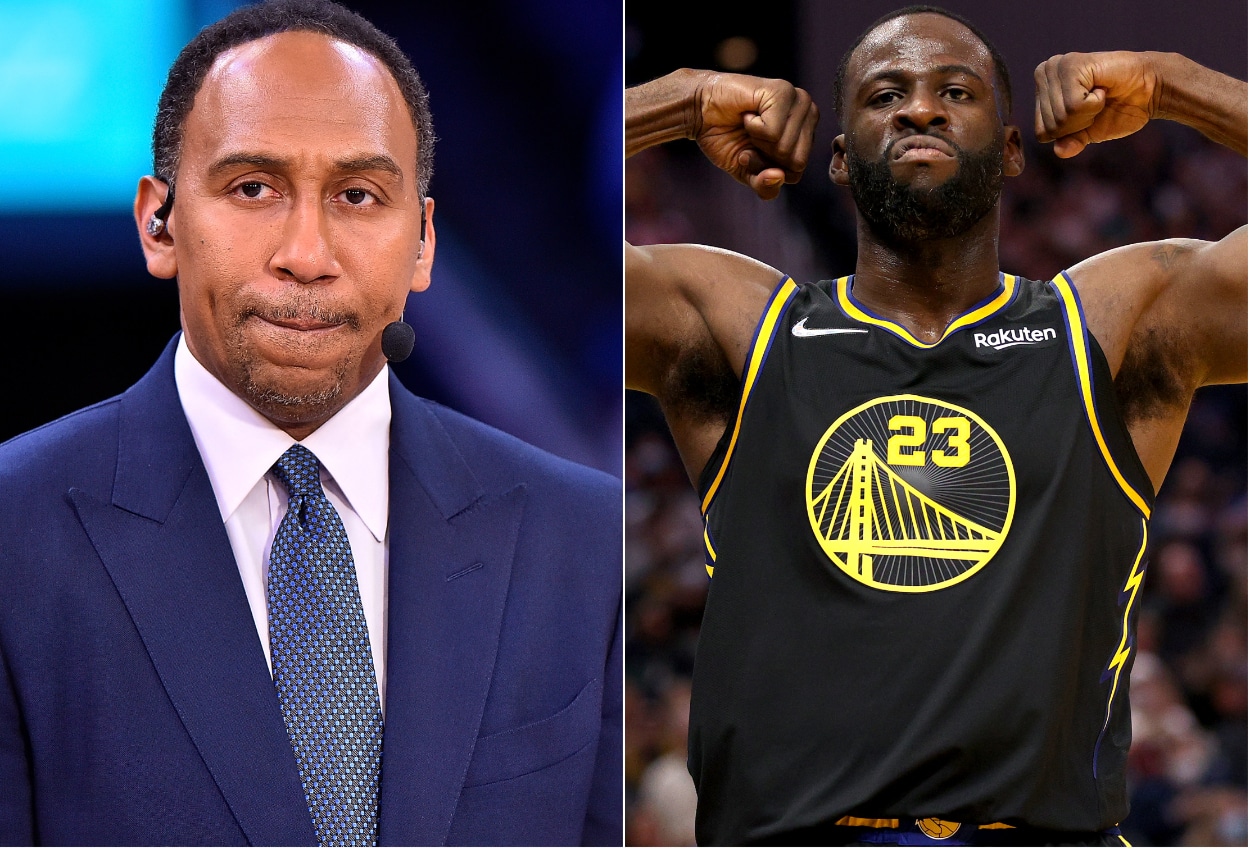 Stephen A. Smith Makes Clear, Yet Controversial, Draymond Green Declaration
Draymond Green is one of the more polarizing players and personalities in the NBA. Stephen A. Smith recently made a potentially controversial claim about his legacy.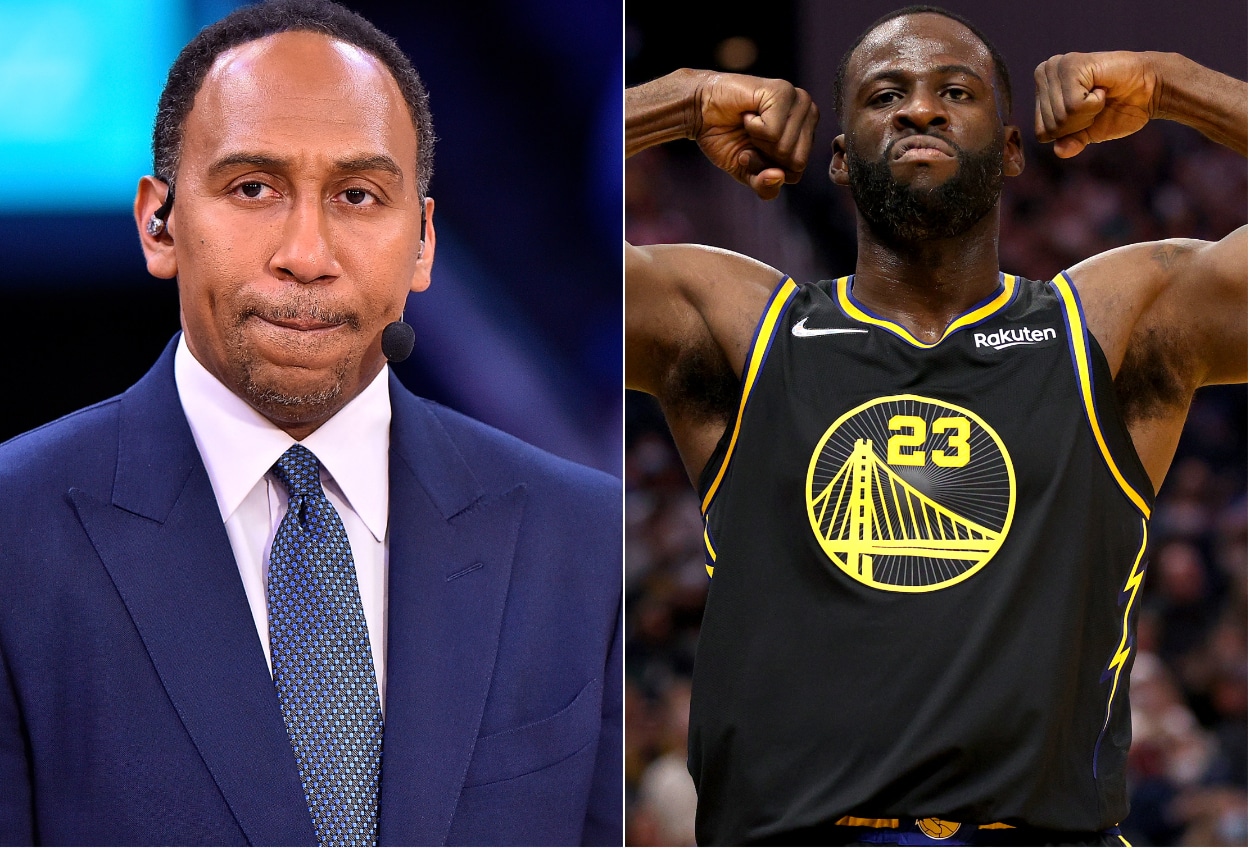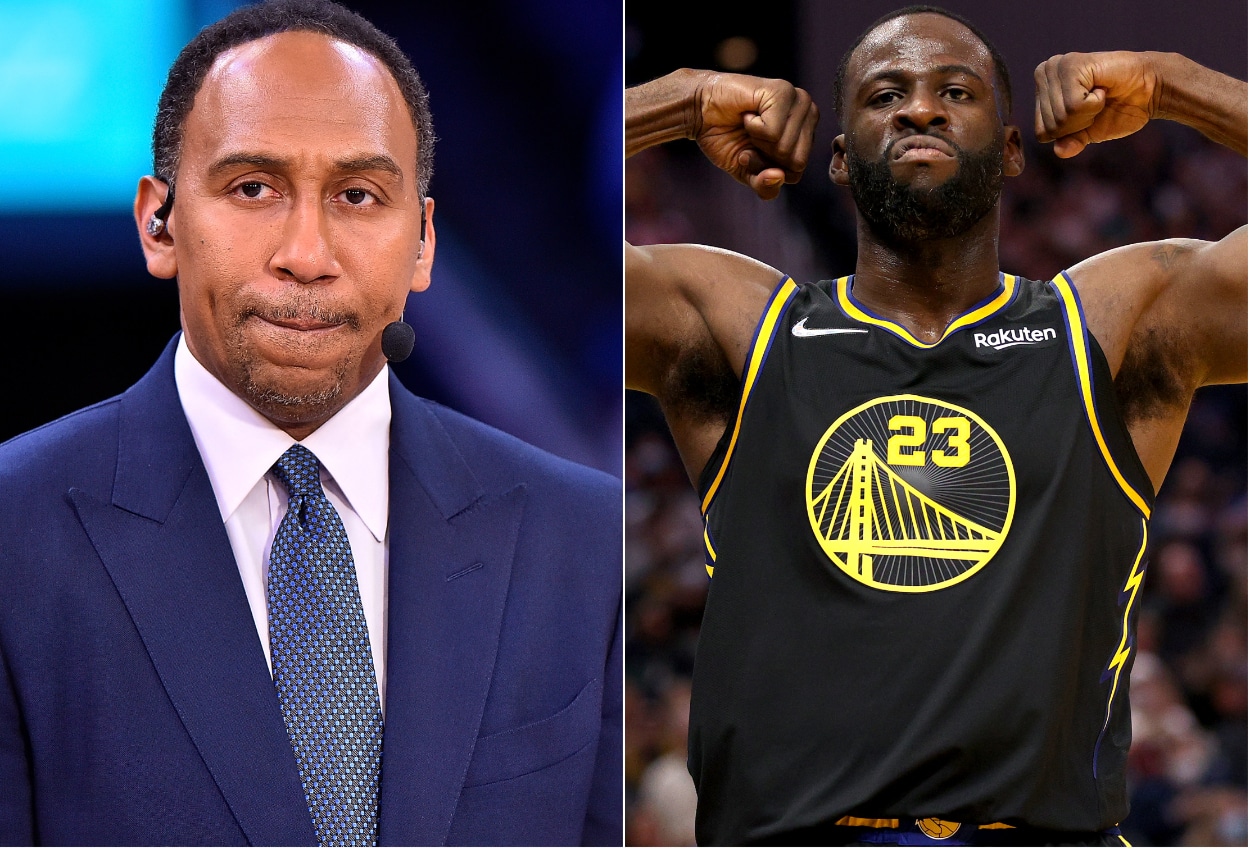 Draymond Green is known more for what he says than his play on the basketball court. Despite being a three-time NBA champion, the headlines surrounding Green typically have to do with his unfiltered personality.
In fact, his polarizing comments and actions sometimes even overshadow his success with the Golden State Warriors, so much so that fans may not understand how valuable he has actually been to their dynasty.
While discussing Green's legacy, Stephen A. Smith made a clear declaration about the forward, and Draymond's haters might dislike it.
Stephen A. Smith said Draymond Green is a Hall of Famer
Draymond Green has had a tough NBA Finals. He's averaging 5.0 points, 7.2 rebounds, and 5.8 assists but is also shooting 28.1% from the field and is 0-of-11 from three-point range.
However, one bad series against an excellent defensive team in the Boston Celtics should in no way hurt his chances of making the Naismith Memorial Basketball Hall of Fame when his career is over.
"I'm not comparing him to Dennis Rodman because he was no Dennis Rodman," Stephen A. Smith said on the June 15 episode of First Take. "… The fact is Draymond Green wasn't on that level. But as a defender, I think that he's been elite. As a playmaker for the Golden State Warriors, he's been elite because he gets these guys the ball."
Smith admitted it is easier to make the Hall of Fame in basketball than in football or baseball. Plenty of less-than-stellar offensive players are in it, and various good (but not great) scorers who also didn't dominate defensively have made the cut as well.
"In the end, you have to look at Draymond Green as an offensive catalyst, as a defensive wizard, and as a three-time, possibly four-time, champion," the commentator added. "He has benefitted incredibly so from playing with Steph Curry and Klay Thompson and the Golden State Warriors in Steve Kerr's system … But what we have seen him do, how pivotal he has proven himself to be to that franchise; the fact of the matter is: He deserves to be a Hall of Famer."
Is Smith's take correct?
Yes, Draymond should be in the Hall of Fame
The Draymond Green Hall of Fame debate is an interesting one. His box-score numbers are underwhelming. He averages just 8.7 points, 6.9 rebounds, 5.4 assists, 1.0 block, and 1.4 steals for his career. 
However, his accolades are more than impressive.
Green is a four-time All-Star and seven-time All-Defensive Team honoree. The 32-year-old won the 2016-17 Defensive Player of the Year Award and led the league in steals per game that same season. He has also played an integral role in the Warriors dynasty, leading to them winning three (potentially four) championships and reaching six NBA Finals.
But again, his numbers have led to plenty of haters.
"I absolutely respect what Draymond Green brings to the team," former NFL defensive end Jay Richardson tweeted. "I know his value isn't in the numbers. I get it. BUT…If HE is a Hall of Famer…then the NBA Hall of Fame just isn't that important anymore. I'm sorry."
(It's fair to note the Hall of Fame is more than just NBA success. It considers numerous basketball achievements, including what someone accomplished on the collegiate level.)
A Reddit user also questioned Green's individual resume, saying, "He plays on a team with arguably the best backcourt to ever do it."
Those critics don't understand that basketball is more than numbers, and Green's defense has been invaluable to the Warriors. He's third in league history in defensive box-plus-minus (2.9), and his efforts on that end of the court have resulted in Golden State becoming one of the NBA's best defensive teams. 
That's not to mention that Draymond had tremendous success at the college level, earning Consensus First-Team All-American honors in 2011-12 at Michigan State and the Big Ten Player of the Year Award. The Spartans reached a national championship game and two Final Fours during Green's career in East Lansing. He's a proven winner.
I'll admit, as a Cleveland Cavaliers fan, I have never been the biggest Draymond Green supporter. But he's one of the greatest defensive players of his generation and is a major reason the Warriors have dominated throughout this past decade. Draymond deserves to be a Hall of Famer.
Stats courtesy of Basketball Reference