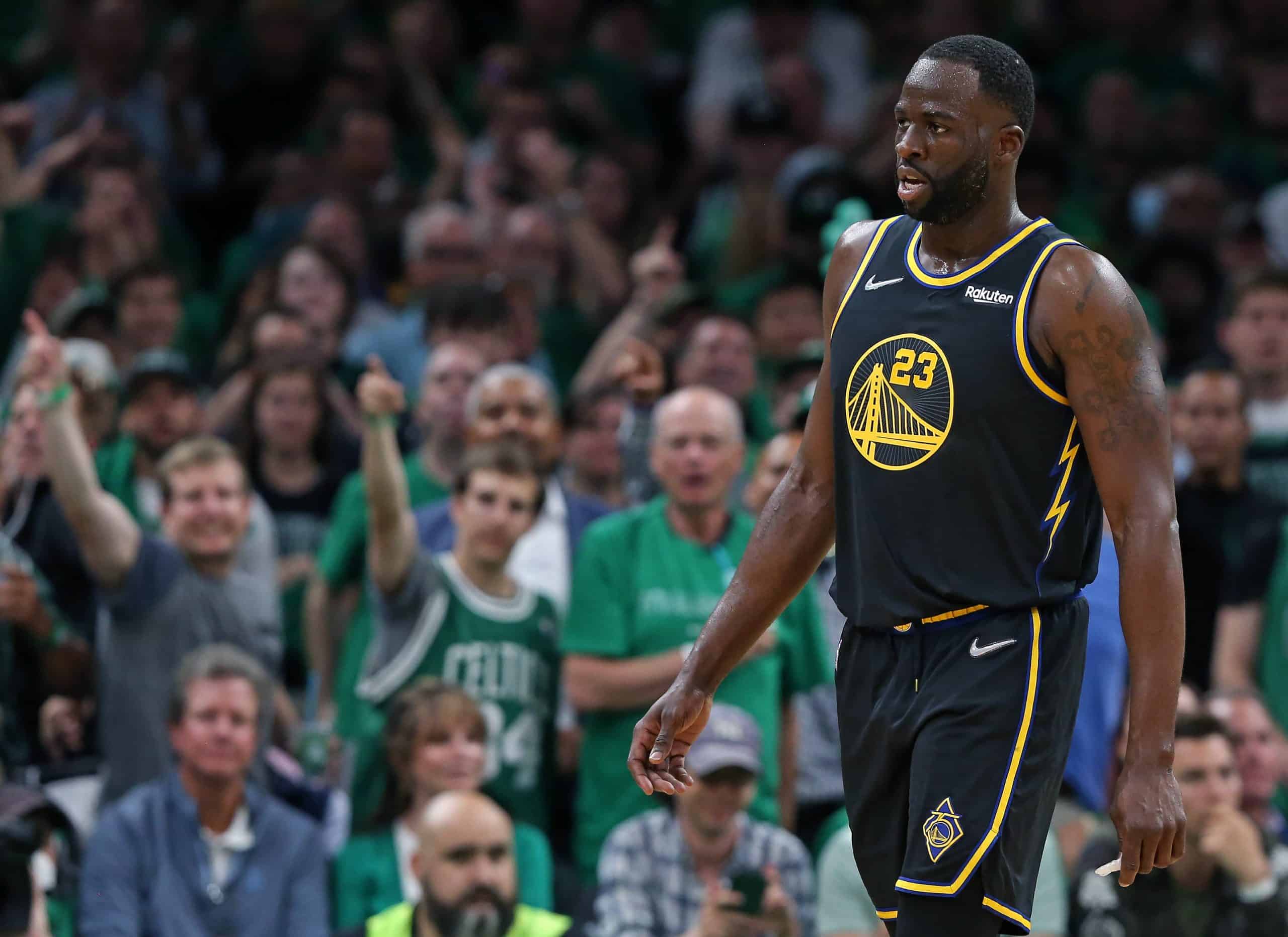 Draymond Green Responds to His Mother's Tweet About His Struggles on the Court
Draymond Green has been so bad that his mother can't even figure out what's going on.
There's no sugarcoating the fact Draymond Green has been awful in the 2022 NBA Finals. The Golden State Warriors forward has been so bad that head coach Steve Kerr had him on the bench during crunch time in Game 4 against the Boston Celtics.
Green is a four-time NBA All-Star. One would never know that by his play in the last four games. Offensively, he's been nothing but a liability for his team. Green's mother recently tweeted she's never seen him like this. She's as baffled as anyone else, but Green responded and said things will be just fine.
Draymond Green has been embarrassingly bad for the Golden State Warriors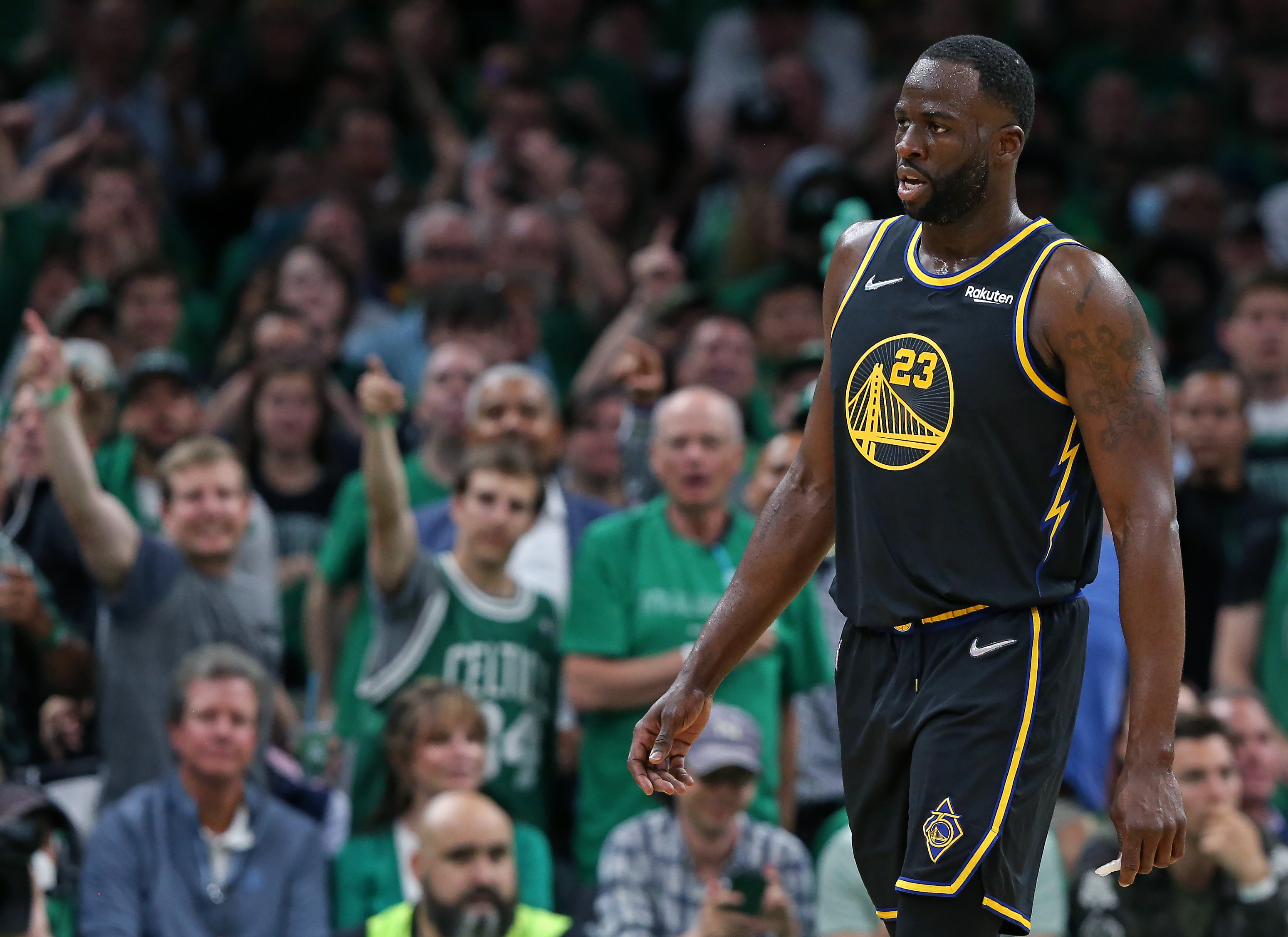 It's to the point where Green doesn't even look to shoot the ball anymore. He's passed up three-foot shots by kicking the ball out past the three-point line. Green's offensive woes are in his head, whether he admits it or not.
Head games are Green's thing, though. He's been so bad that he knows he can't compete with most players on the court. So instead of trying to go head-to-head with his opponents, he tries to get inside their heads.
Green's ploys have included getting in the faces of several Celtics players. He's gotten overly physical with many of them. He even tried to pull down Jaylen Brown's shorts after the two got tangled up when Green fouled him.
His antics have been criticized by many. Former Celtics center Robert Parish, who got fed up with similar antics by Bill Laimbeer and went on a punching spree during a playoff game, recently said he'd have done the same to Green if they were on the court together.
"Oh, no question," Parish said. "He's an instigator. He goes out of his way to provoke people. That's why he'd have gotten punched — because he's an antagonist."
The Celtics crowd got all over Green in Games 3 and 4. In Game 3, he fouled out with two points and four rebounds in 35 minutes. In Game 4, Green had two more points on 1-for-7 shooting.
Green's mother tweeted about her son's struggles on the court
Green has more fouls (18) and points (17) in the NBA Finals. It's been such a tough go for Green that his mother, Mary Babers-Green, apparently has been hounded by people wondering what the heck is going on.
She admitted via Twitter that she had no idea, but she suggested it might be a clone that's out there on the court.
"Please ppl stop asking me what's wrong with Dray… I DONT KNOW!" Babers-Green posted, according to Sports Illustrated. "Maybe this is a CLONE! Lmbo WHERE IS THE Draymond that helped get us here!! Hmmmm I have never seen this either!"
During his podcast Saturday, Green responded to his mother's tweet.
"I saw my mom tweeted that it's been a tough series for me," Green said. "Absolutely, it definitely has, but figure it out how you gotta figure it out. It's not the toughest thing I've had to deal with in my life thus far. But, I'm sure I'll have a tougher challenge in life.
"But currently, I've got to figure this one out. And I will. I have no doubt in my mind that I will. I always do."
Green has been booed out of the gym in Boston. If that happens when he's back home in San Francisco, then Green and his mother might want to push the panic button.
Like Sportscasting on Facebook. Follow us on Twitter @sportscasting19 and subscribe to our YouTube channel.