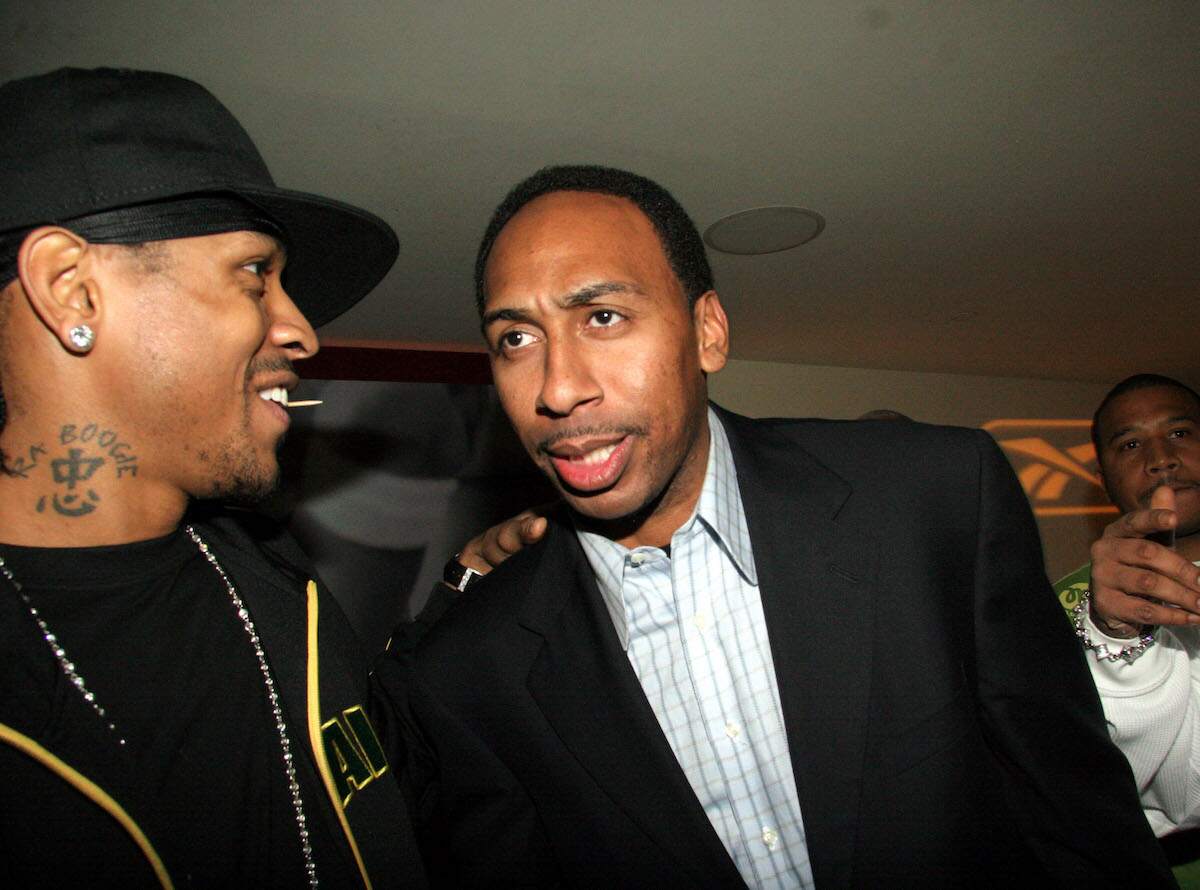 Stephen A. Smith Nearly Got Expelled From College for Writing the 1st Hot Take of His Journalism Career
Stephen A. Smith wrote an article for his college newspaper about why the basketball coach needed to retire, leading to Smith's near expulsion.
Sports analyst Stephen A. Smith is known in sports media for his hot takes on ESPN's First Take. However, one of Smith's earliest hot takes in college nearly got him expelled. Here's a look at Smith's uphill battle to earn a college degree and his story of success in sports journalism. 
Future sports journalist Stephen A. Smith made it to college despite his struggle with dyslexia
Smith was born in the Bronx and raised in Queens as the youngest of six children. In 1986, he graduated from Thomas Edison High School in Queens. However, his educational journey was not an easy one, as he struggled with dyslexia throughout his schooling. In his 2023 memoir Straight Shooter, Smith opened up about being dyslexic as he grew up in the '80s when less was known about the learning disability. 
Smith writes, "From the time I was six, I thought I was stupid. Although I talked well — and a lot — and articulated my thoughts fluidly enough that some folks swore one day I'd become a lawyer or a public speaker, it was all a facade." 
Smith goes on to discuss how he was always a great orator, which often covered up his reading disability. From first grade on, he continued to fall behind his peers as he didn't receive the tools or learning instructions a dyslexic kid needs when learning to read.
Smith was devastated when he found out from his mother that he was being held back at the end of the third-grade year and would be required to repeat the grade. This happened again at the end of the fourth-grade year. Smith had to repeat the fourth grade once more. 
Eventually, Smith received a dyslexia diagnosis in middle school. However, that was after he overheard his father tell his mother, "This boy just ain't smart." Smith acknowledges how much his father's words hurt him. However, they also helped drive him to overcome his dyslexia, graduate high school, and attend college.  
How Stephen A. Smith almost got expelled from college
Following his high school graduation, Smith attended the Fashion Institute of Technology in New York City before earning a basketball scholarship at Winston-Salem State University, a historically black university in North Carolina. Smith played under Hall of Fame coach Clarence Gaines, who coached the Rams for 47 years. 
While Smith loved Coach Gaines like a father, reports Huddle Up, an article he wrote about Gaines in college almost got him expelled. Having already coached at the school for four decades, Coach Gaines was getting older and experiencing health problems. Smith has commented that he talked to his coach about retiring, to which Coach Gaines replied, "F**k you!" 
Not one to be easily deterred, Smith wrote and published an article in the college paper about why Coach Gaines needed to retire. The article soon drew the attention of the university's chancellor, who was appalled by Smith's words. The chancellor wanted to expel Smith from the university.
Coach Gaines came to Smith's defense. He convinced the university to give Smith a pass and the opportunity to finish his education at the school. Smith went on to earn his Bachelor of Arts in Mass Communication from Winston-Salem University in 1991. 
Smith has had a long and successful sports analyst career 
Smith's hot take on Coach Gaines might have been his first as a sports journalist, but it certainly wasn't his last. Over the last three decades, Smith has earned himself a spot among the most elite sports analysts on air. He has been a commentator on ESPN's First Take since 2012, has made frequent appearances as an NBA analyst on SportsCenter, and has hosted The Stephen A. Smith Show on ESPN Radio.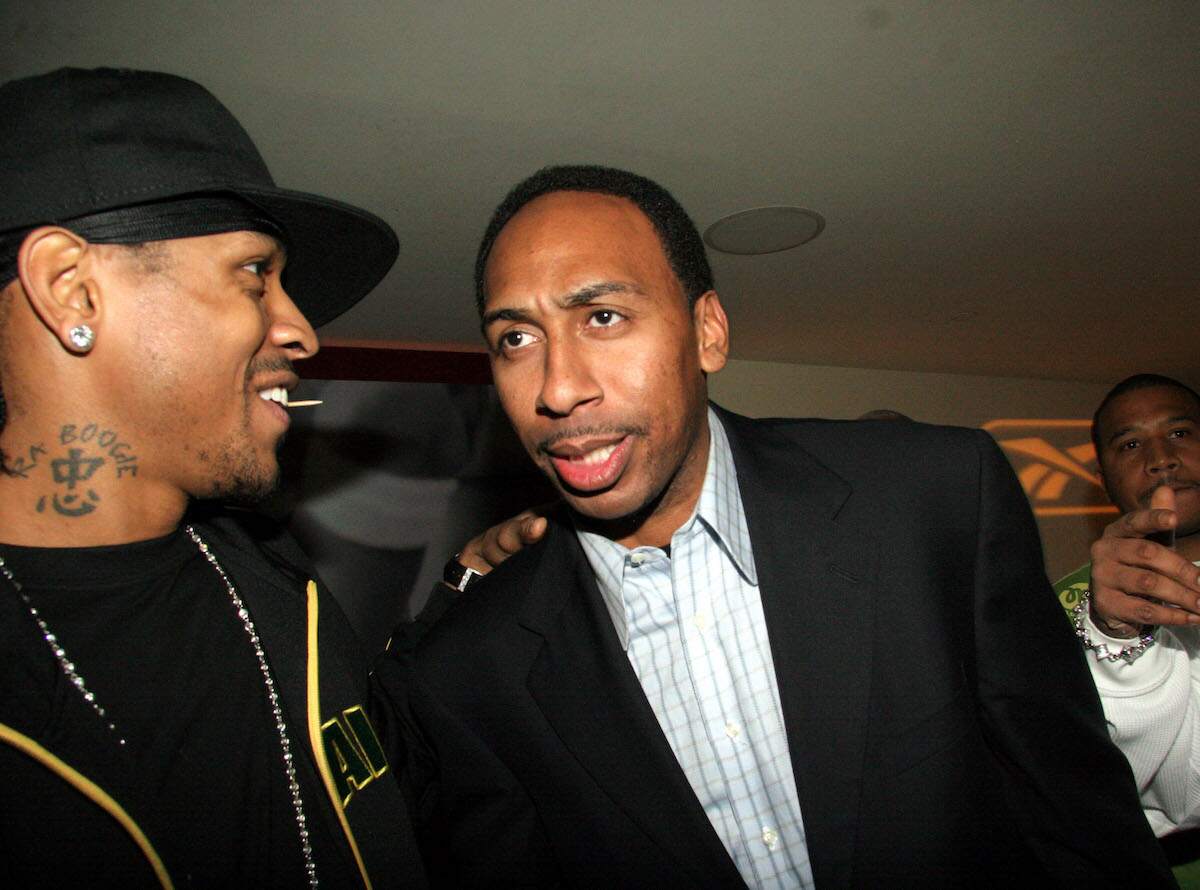 Along with his successful journalism career, Smith has dipped his toes into acting. Surprisingly, the sports analyst is a long-time fan of the ABC soap General Hospital. Smith's four older sisters used to watch the soap every day and got him into it from a young age. According to Fandom, Smith has maintained a recurring role on the soap as the character Brick since 2016. 
So, if any of Smith's hot takes land him into hot water with ESPN, it looks like he has acting to fall back on.