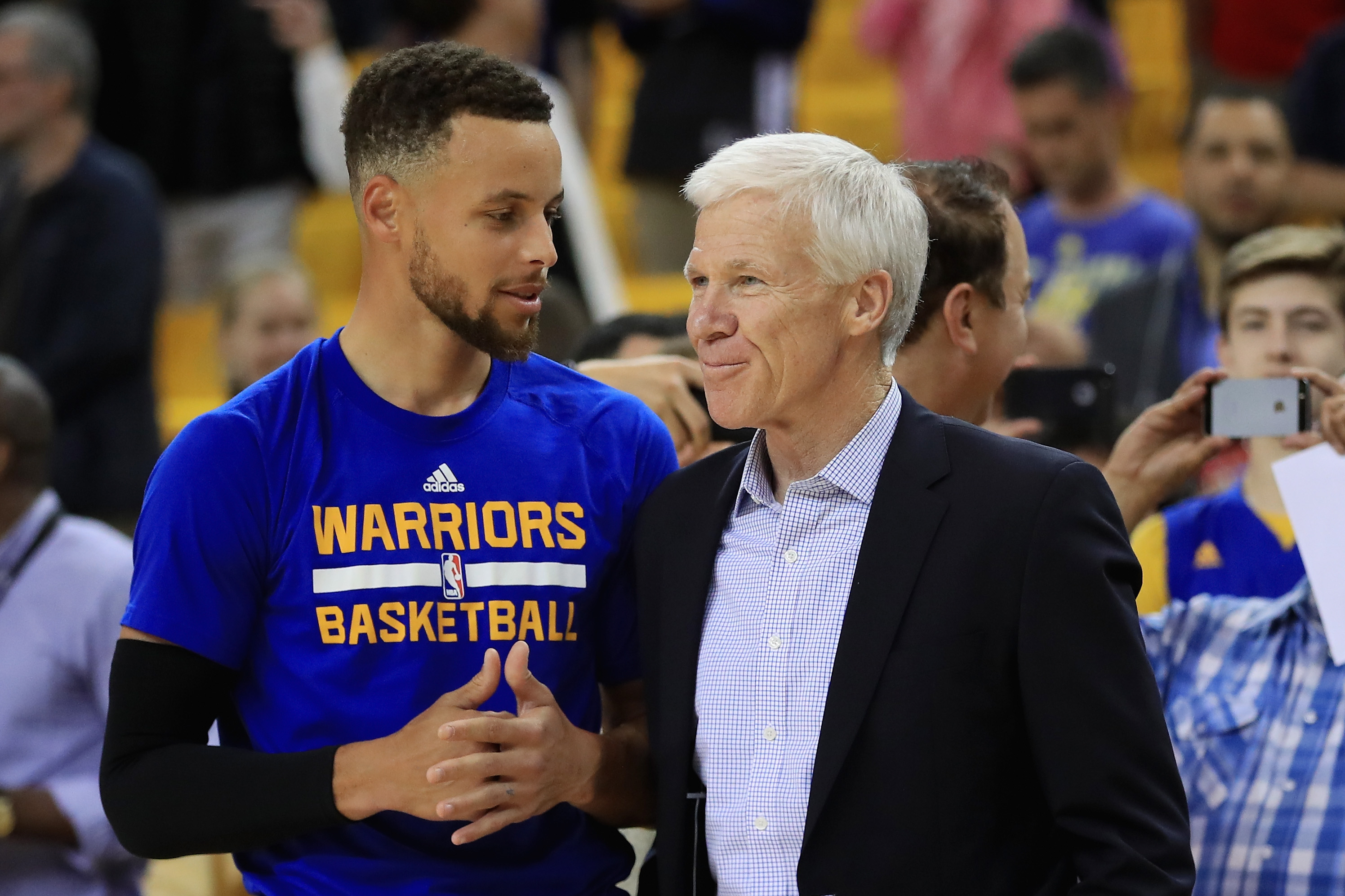 Stephen Curry 'Guided By This Special Light,' According to His Davidson Coach Bob McKillop
Stephen Curry and head coach Bob McKillop teamed up for a memorable NCAA tourney run at Davidson in 2008.
Bob McKillop knew what he had in Stephen Curry well before anyone else did. McKillop, who recently announced his retirement after 33 seasons as the head men's basketball coach at Davidson, saw the talent in the four-time Golden State Warriors champion when Curry was a skinny college freshman.
McKillop was a recent guest on Steiny & Guru of 95.7 The Game in the Bay Area and talked about his former standout. He said Curry is "guided by this special light that very few are impacted by."
Bob McKillop bragged about Stephen Curry as the guard headed into his sophomore year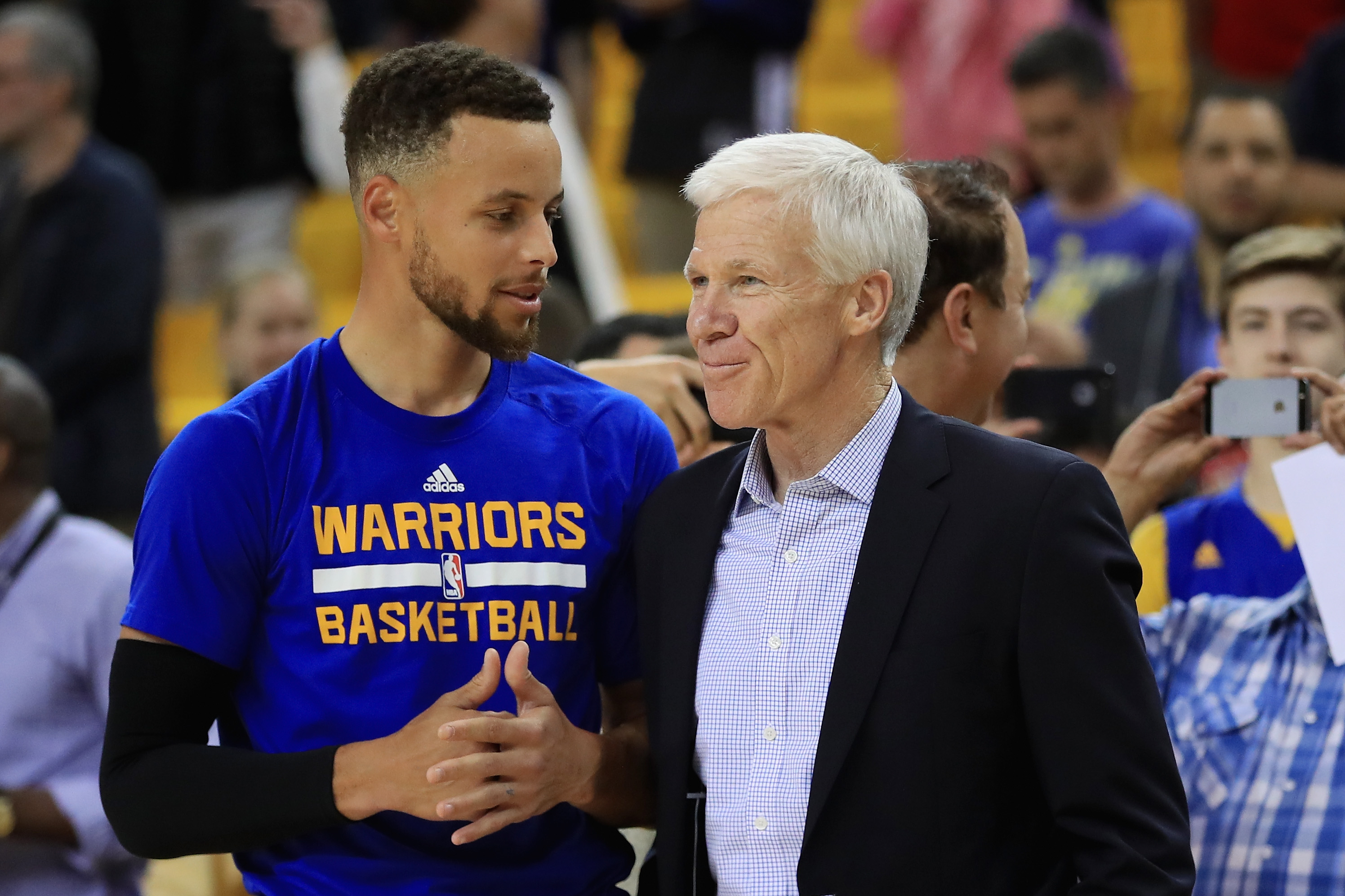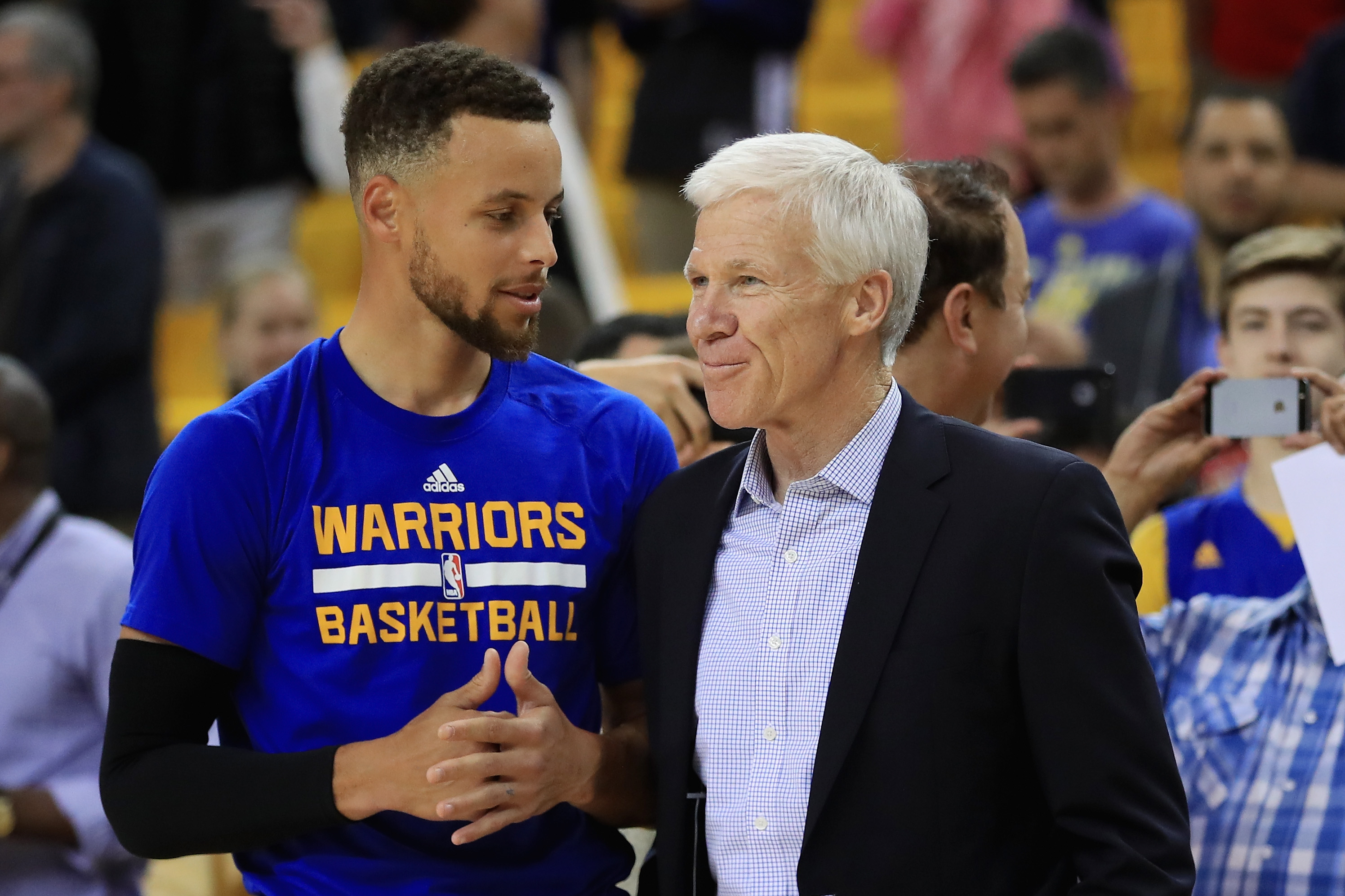 Last week, McKillop announced his retirement after coaching more than three decades at Davidson.
"It's been an absolutely extraordinary privilege to be the head coach at Davidson College," he said at a press conference, per ESPN. "I've come across people, I've come across friends, I've come across players, staff members, colleagues, that have just given me such a great opportunity to grow as a human being. It's an extraordinary gift that you have all given to me. And I have much to be thankful for."
One of those players is Curry, who came to Davidson as a scrawny freshman. Despite the build, McKillop bragged about Curry to a group of alums before Curry's sophomore year.
"I stood up in front of this group of very engaged alums, a large number of them, and told them, 'Wait till you see Steph Curry. He is something special,' " McKillop said to USA Today during Davidson's impressive run in the 2008 NCAA tourney. "That is something now that I feel very, very good (about) because I look like a prophet."
Curry guided Davidson to the Elite Eight after averaging 25.9 points that season.
McKillop said Curry is 'guided by this special light'
It's been 13 years since McKillop coached Curry, but he still keeps tabs on the eight-time NBA All-Star. During his appearance on Steiny & Guru on Wednesday, the longtime coach gave his thoughts on Curry.
"He just builds upon everything that he's represented ever since I've known him," McKillop said. "We talk about qualities like humility and confidence. He balances them perfectly.
"The quality of discipline, yet freedom. His game represents that, but he always puts discipline before freedom. The insatiable work ethic, the passionate and relentless quest to be the best.
"He's guided by this special light that very few are impacted by. That's the quest for excellence. His fingerprints touch every aspect of that — on the court, off the court, as a teammate, as a player, as a sibling, as a son, as a father, as a husband.
"I think it's extraordinary what he's demonstrated in his life without missing a beat in one realm that his life touches."
Like Sportscasting on Facebook. Follow us on Twitter @sportscasting19 and subscribe to our YouTube channel.