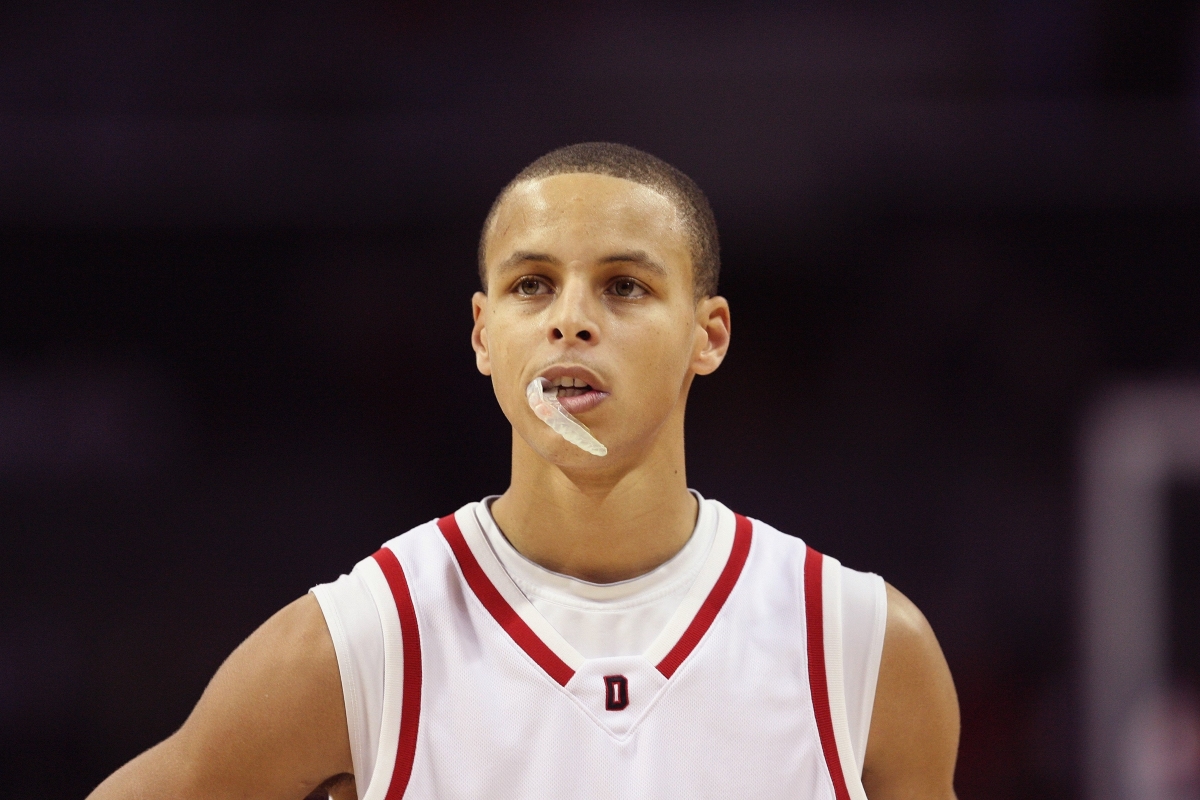 NCAA Tournament: Reliving Stephen Curry's Magical Elite Eight Run With Davidson College in 2008
Before there was Steph, there was Stephen Curry, a small unknown guard who carried tiny Davidson College to the 2008 Elite Eight.
Before we got NBA superstar Steph Curry, we had college basketball darling Stephen Curry. In the 2008 NCAA Tournament, the future Hall of Famer led tiny Davidson College on a run for the ages to the Elite Eight.
Steph did Steph things for four straight rounds — we just didn't know they were Steph things yet.
Let's relive Curry and Davidson's mad run in March 14 years ago when the country fell in love with a short, slight, obscure guard who would go on to change the way the game of basketball is played.
Steph Curry and Davidson College entered the NCAA Tournament as a 10 seed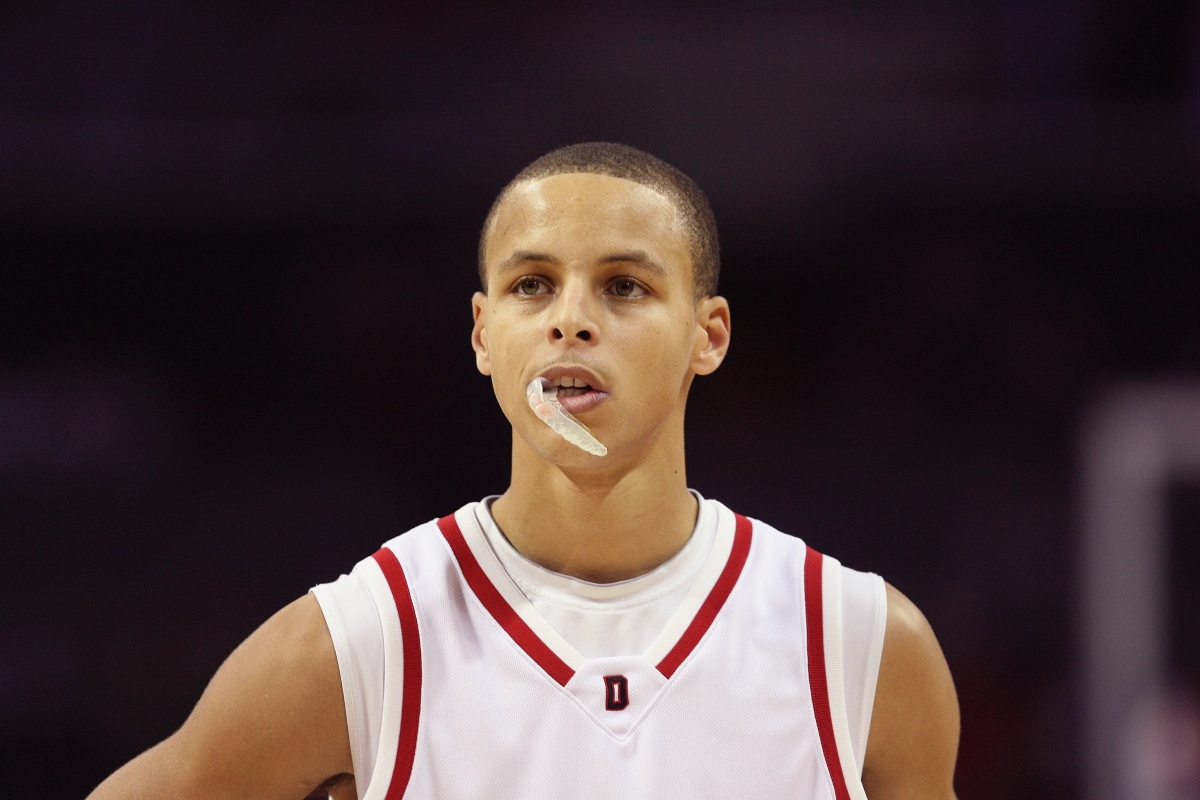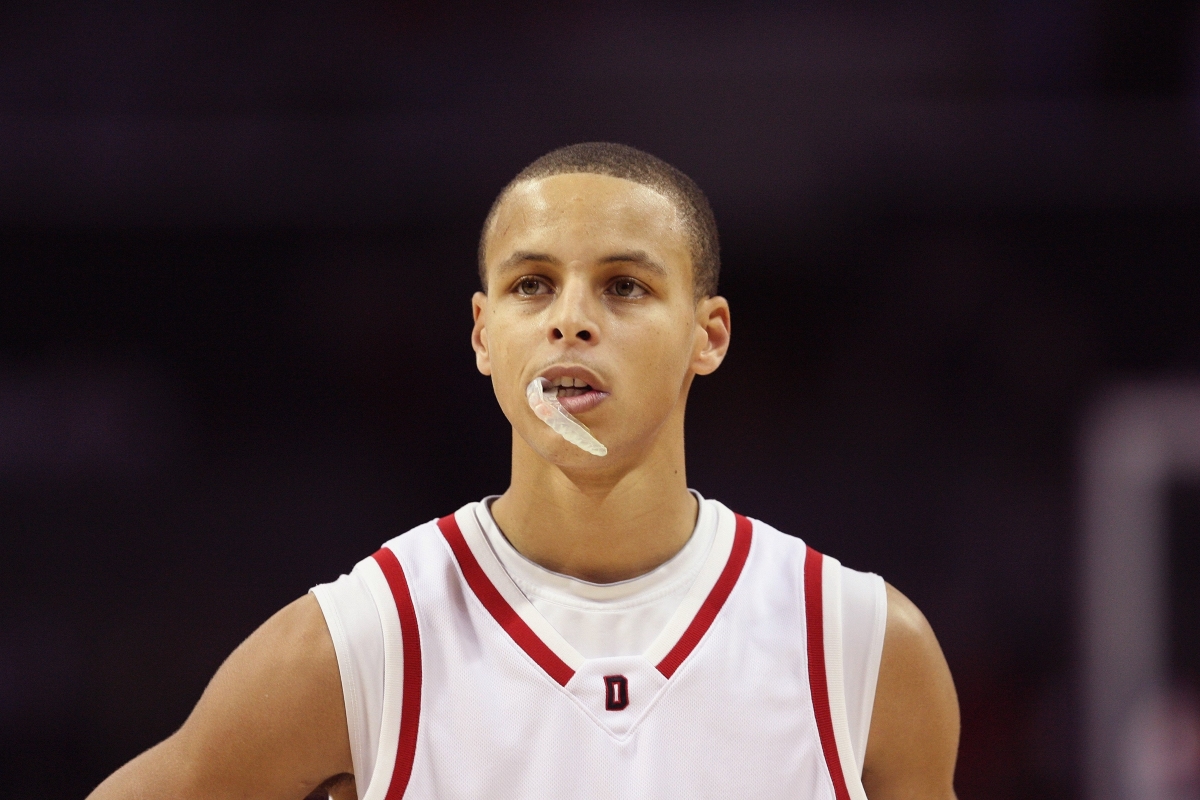 The Wildcats finished the '07-08 season 29-7 overall, 20-0 in the Southern Conference. They played some good non-conference competition during the year, facing teams like Duke, North Carolina, and UCLA.
Davidson lost by four to a UNC team that featured Tyler Hansbrough, Wayne Ellington, and Ty Lawson and went to the Final Four. That same team won the National Championship the next year.
The Bruins squad featured Kevin Love, Russell Westbrook, and Darren Collison. The 2007-08 Blue Devils had Kyle Singler, Jon Scheyer, and Nolan Smith and beat the Wildcats by just six.
"We had a tough-mindedness that I think is a unique skill for a team," Davidson head coach Bob McKillop (still Davidson College head coach) said in 2020 via GoldenStateofMind.com.
"It's a skill and mental ability, but that tough-mindedness, I'm convinced, is one of the true tests of greatness. We had that, and of course, Stephen was the master of that."
Come tournament time, Curry proved a master of many things.
The magic started immediately during a game against Gonzaga and didn't slow
The Wildcats drew a No. 7 seed and played 10-seeded Gonzaga in the first round. Steph finished the night with 40 points, 30 of which came in the second half.
He was 14-of-22 from the floor and 8-of-10 from three in an 82-76 win. He did Steph things.
Next came an upset of second-seeded Georgetown, which featured future pros Roy Hibbert, Pat Ewing Jr., and DaJuan Summers. The Wildcats trailed by 17 in the second half but came back to earn a 74-70 win behind 30 points from Curry.
Steph was asked after the game what it felt like to know anything he shot was going in (Steph things again).
"I try to have that feeling every time I shoot (the) ball," he said in a 2018 story on NCAA.com. "You don't want to shoot not to miss, you want to shoot to make it."
It had already become a Cinderella run, and Curry put himself on the national radar, but then came a Sweet 16 game against Wisconsin, who led the nation in scoring defense.
The Badgers allowed only 53 points per game that year. Steph scored more than half that by himself in a Wildcats win (33 points on 11-of-22 shooting and 6-of-11 from three). Davidson routed the Badgers 73-56.
One LeBron James (the two would eventually go on to have a thing in the NBA) was courtside that night.
"Wisconsin that whole time said, 'we shut down this guy, we're winning the game,'" Davidson assistant Jim Fox said per GoldenStateofMind. "All of a sudden, no matter what they do, no matter how hard they try, they're unable to do it."
"I don't want to keep saying the word surreal, but it was," said teammate Brendan McKillop.
The Wildcats then took on Kansas in the Elite Eight. It was a back-and-forth night, but Curry hit a three with under a minute left to bring Davidson to within two at 59-57.
The Jayhawks — knowing the Wildcats' best shot (literally) at winning was Steph — double-teamed him the entire second half to the point that he barely touched the ball.
Davidson ran a play for Curry on the final possession but was doubled once again and passed to an open teammate in Jason Richards (another Steph thing), who missed the shot, ending one of the most epic runs in college basketball history.
Curry's college run gave us a glimpse of what was to come in the NBA
"That was Steph Curry's coming-out party," Richards said via NCAA.com. "People around the basketball world knew how good Steph was, but that put him on the map, because everyone watches the NCAA Tournament.
"We became the darlings of that year, with Steph being our guy, our leader. He took the nation by storm, and ran with it."
Curry finished the tournament with averages of 32.0 points, 3.5 assists, and 3.3 steals. He shot 46.7% from the floor and 44.2% from deep on 13 attempts per game (Steph stuff).
He returned the next year and led the country in scoring before becoming the seventh-overall pick in the 2009 draft.
But Stephen, a tiny unknown guard who carried a tiny unknown Davidson College past the big boys and into the Elite Eight, became Steph.
And then he did the same things when he got to the NBA. You know, the Steph things.
All statistics courtesy of Sports Reference.