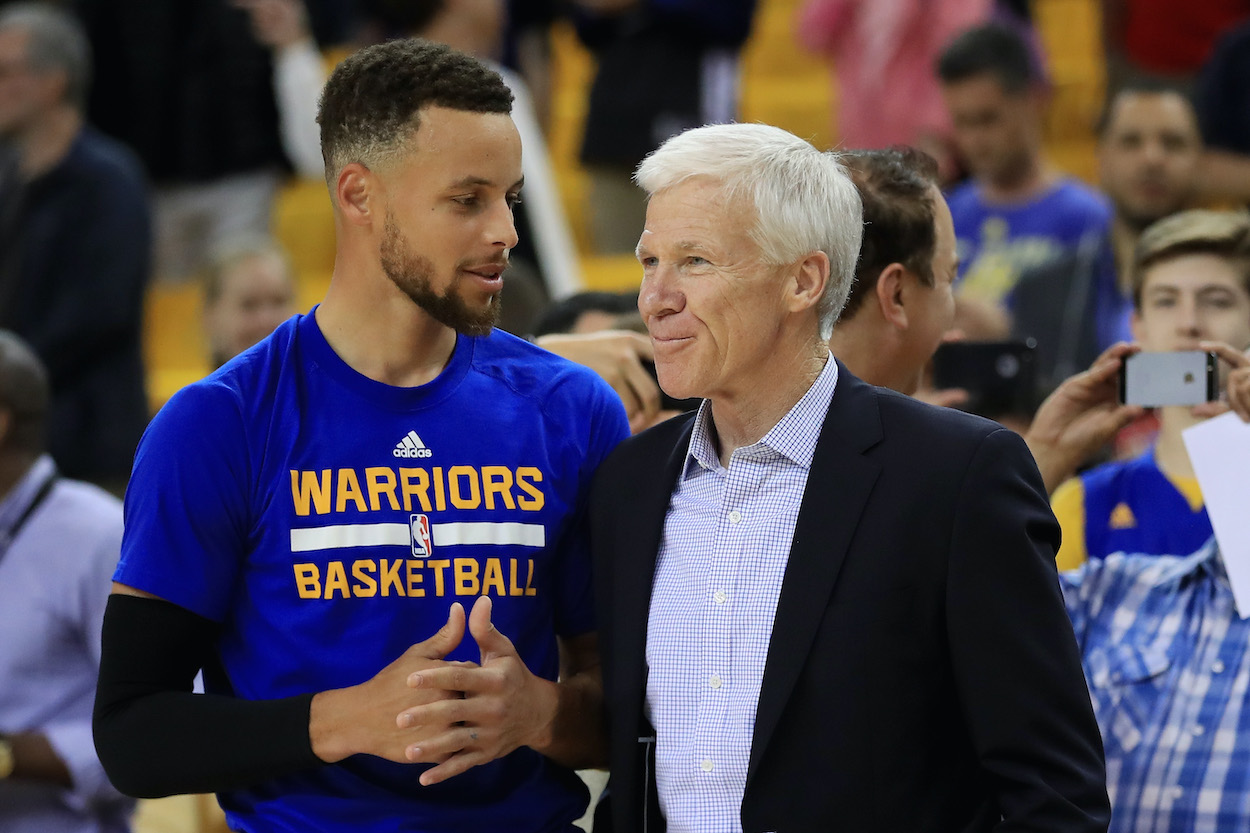 Stephen Curry's College Coach Knew He Was a Star After Watching Him Embarrass Himself in an AAU Tournament: 'That Stuck With Me'
Davidson head coach Bob McKillop saw something special in Stephen Curry during his "awful" performance in an AAU tournament.
Stephen Curry just became the most prolific shooter in NBA history by breaking Ray Allen's record for the most 3-pointers ever made, and he still might have a few thousand left in that magical right hand of his. But the Golden State Warriors superstar didn't look like he would even make it to the pros back when he was in high school.
As a scrawny teenager coming out of Charlotte Christian School, Curry barely received any interest from Division I colleges. Davidson head coach Bob McKillop was one of the few to offer him a scholarship, and that was after watching Curry embarrass himself in an AAU tournament.
Stephen Curry wasn't a top recruit in high school
Most elite NBA players start off as star AAU players and highly touted high school prospects. Many of them don't even need to spend a single year playing in college before jumping right to the draft and starting their pro careers.
But Curry didn't take the standard route to the NBA.
The Charlotte native was only a three-star recruit coming out of high school. He simply didn't have the size or strength at that age to interest the top Division I colleges. Not even Virginia Tech, his father, Dell's, alma mater, offered him a scholarship.
But Davidson, a local North Carolina college, did.
Davidson coach Bob McKillop details the "awful" game that convinced him to bet on Curry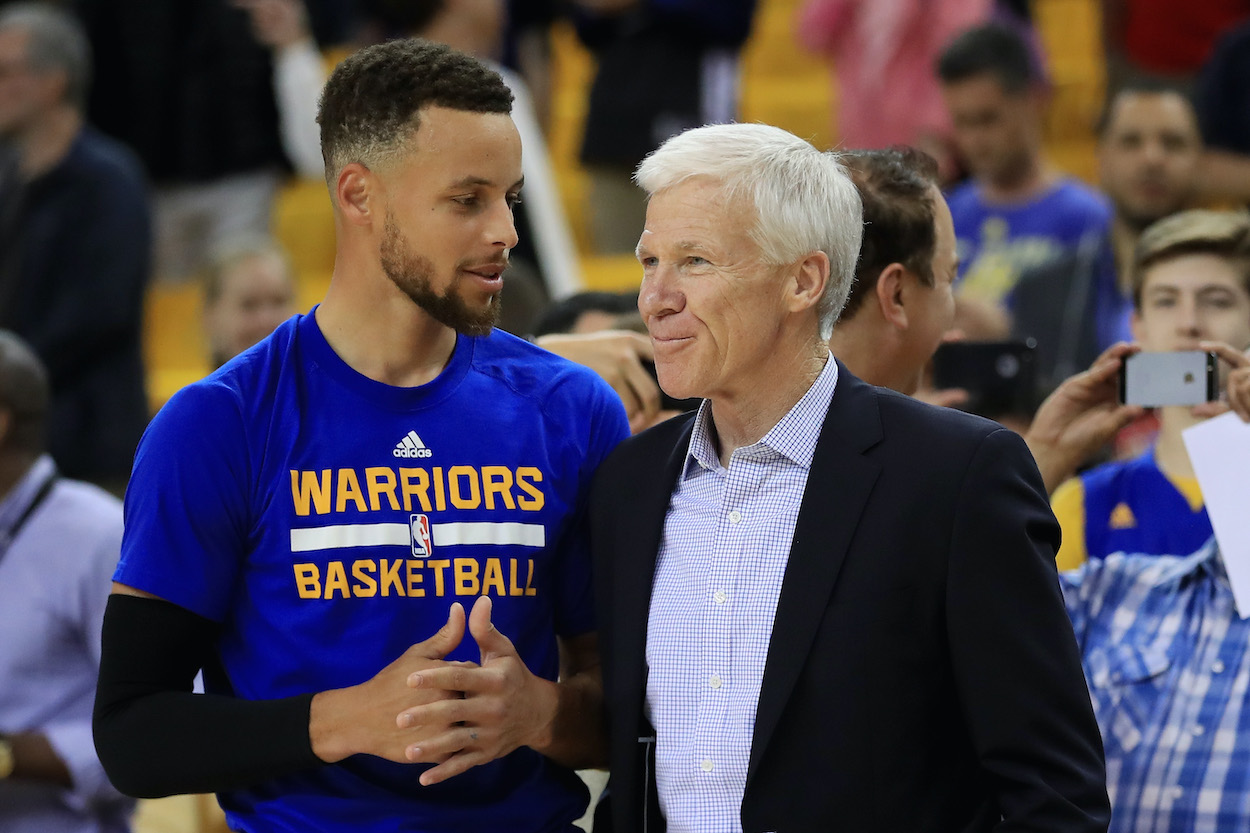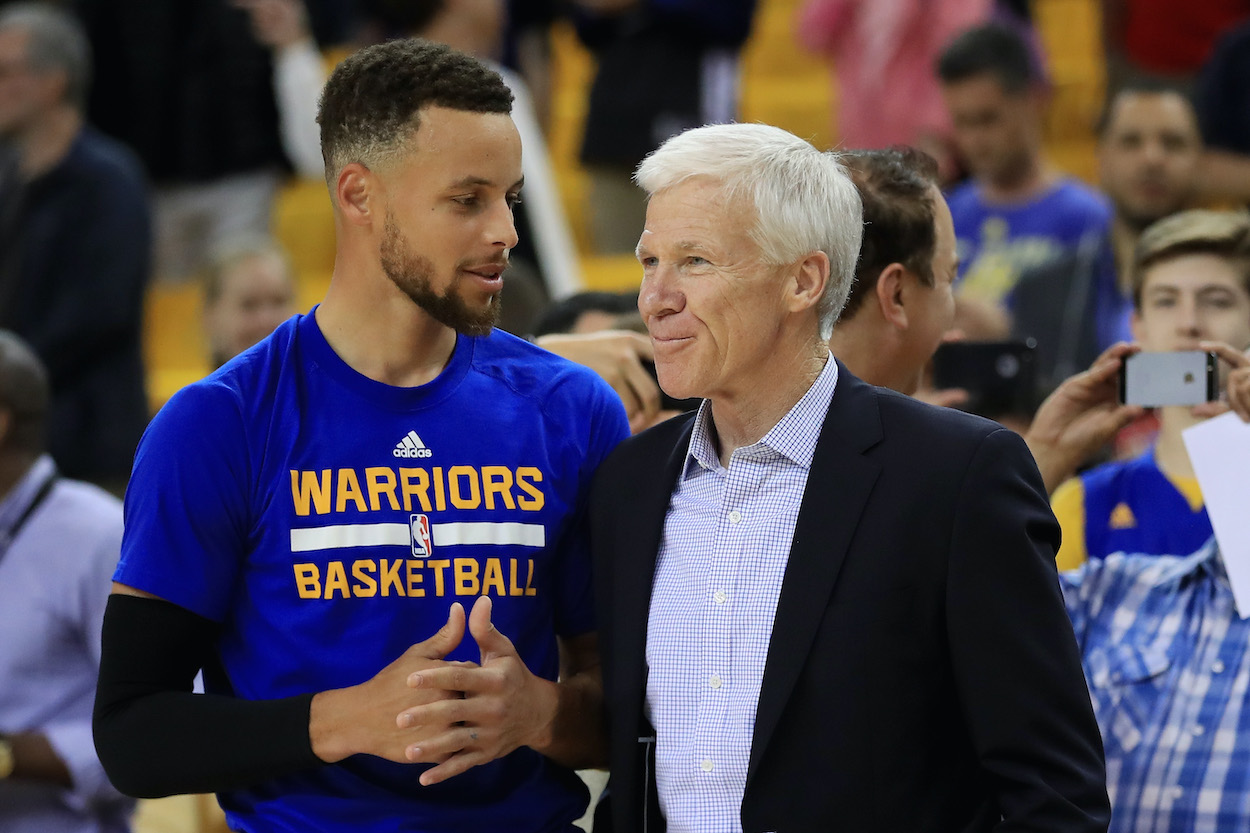 Division I coaches have to see something special in a high school player to offer them a spot on their team. Just one poor performance in a playoff game or a travel tournament could ruin a player's chances of getting a scholarship at their favorite school.
But in Curry's case, one "awful" game convinced McKillop to take a chance on him.
The Davidson head coach explained the story to Hanif Abdurraqib for a recent GQ cover story.
We went to see him play in Vegas in an AAU tournament the summer before his senior year. He played in one of the auxiliary gyms, not the main gym. There were very few people at the game, and even fewer coaches. I felt pretty good knowing that only a couple of guys were watching him.

And he was awful. He threw the ball into the stands, he dropped passes, he dribbled off his foot, he missed shots. But never once during that game did he blame an official, or point a finger at a teammate. He was always cheering from the bench, he looked in his coaches eyes, and he never flinched. That stuck with me.

Bob McKillop
McKillop's story serves as a good message for high school kids attempting to play at the next level. Natural skill and athleticism aren't the only factors college coaches take into account. Someone's always watching.
A wise decision
McKillop took a chance on Curry when no one else would, and his gamble paid off in a big way. In three years at Davidson, Curry led the Wildcats to a 78-23 combined record and three straight NCAA Tournament appearances. He also willed the team to its first Elite 8 appearance since 1969.
Curry will go down as the greatest player in Davidson history, but that wouldn't have been possible if not for his brutal performance in that AAU tournament many years ago.
Like Sportscasting on Facebook. Follow us on Twitter @sportscasting19.