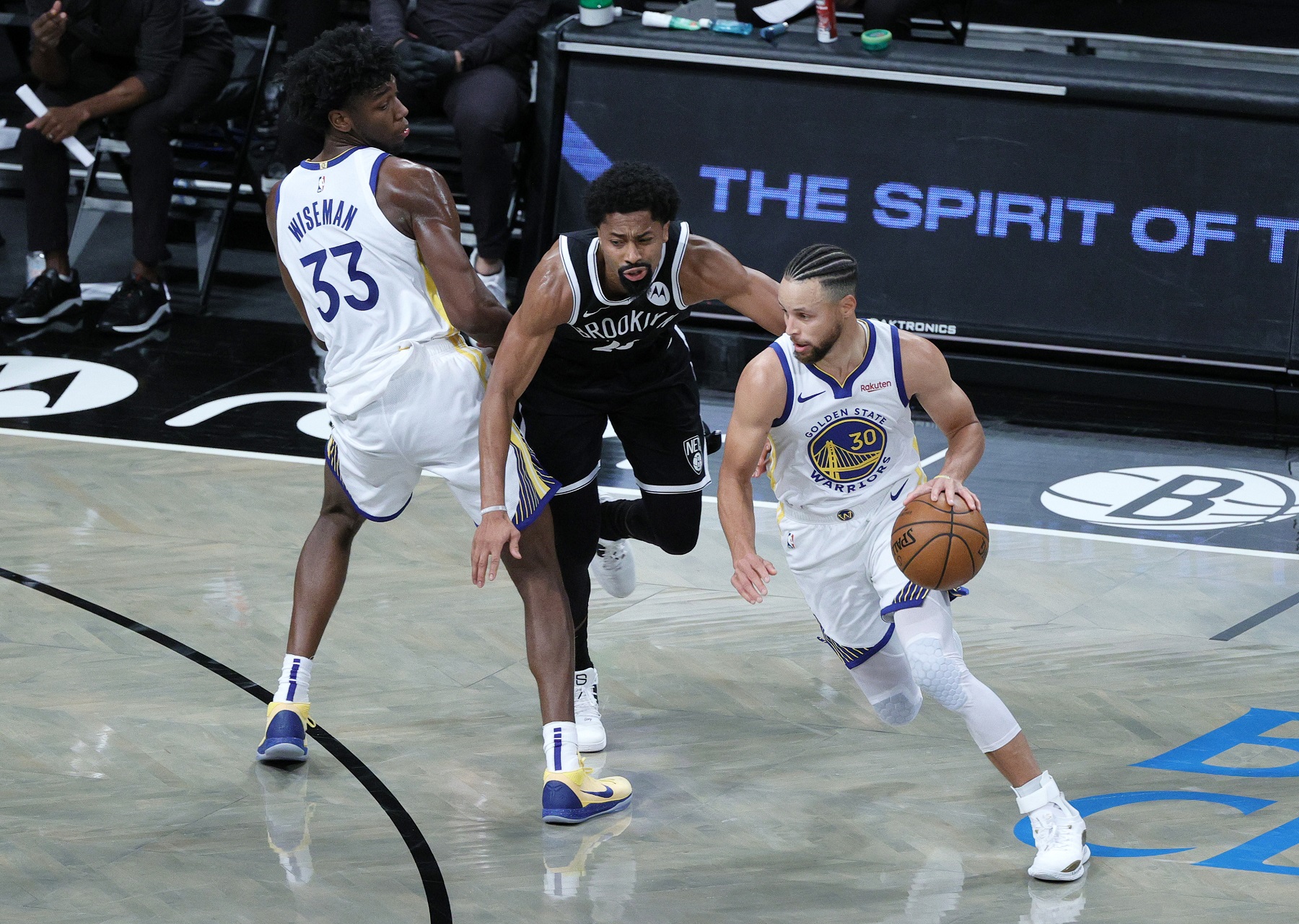 Stephen Curry Has Issued a Warning To the Chicago Bulls
Stephen Curry is off to a slow start in the new NBA season, but he put on a ridiculous shooting display at practice the day after a blowout loss to the Milwaukee Bucks.
Whatever illusions the Golden State Warriors and star guard Stephen Curry had about putting their ugliest season since the start of the century behind them have disappeared.
Once Klay Thompson went down with another season-ending injury on Nov. 18, the Warriors returned to their talent-deficient shell of a team that even Curry cannot save. But that doesn't mean he's going down without a fight.
Stephen Curry and the Golden State Warriors are doomed
The Golden State Warriors won two of three preseason games last week, dropping the third by a point to the Sacramento Kings. Those games proved as meaningless as every other exhibition contest ever. Golden State has opened its regular season with two blowout losses – 125-99 to the Brooklyn Nets and 139-99 to the Milwaukee Bucks on Christmas Day. Next up is a Dec. 27 game against the Chicago Bulls.
The Warriors went 15-50 (.231) in the pandemic-disrupted 2019-20 season for their worst finish since 2001. With Klay Thompson recovering from his Achilles injury tendon injury for the remainder of the season, there's little reason to believe it's going to get much better.
The impending return of Draymond Green from a foot injury will help, and rookie center James Wiseman plus recent acquisition Kelly Oubre Jr. are pieces to build around. But much of the burden is going to fall on Stephen Curry, who's coming back from a long-term injury of his own.
Stephen Curry is on the comeback trail
Stephen Curry is beginning his 12th pro season, all with the Golden State Warriors, since arriving as the No. 7 overall pick in the 2009 NBA draft. Curry's trademark has been perimeter shooting, and he's only once shot below 42.3% on 3-pointers in a full season.
Curry, who led the NBA in scoring in the 2015-16 season, is a career 43.4% shooter from beyond the arc and clocks in at 51.5% overall. He has also led the league in free-throw percentage four times and steals once.
Curry, who averages 23.5 points a game in the regular season, has also been a key component in the Warriors' three NBA championships between 2015 and '18, averaging 26.5 points and 6.3 assists in 112 career playoff contests.
He was selected to the All-Star Team six consecutive years before his 2019-20 season all but ended after four games because of a broken second metacarpal on his left hand. Curry made it back for one game in March before the pandemic suspended the NBA season for 20 weeks, and the Warriors did not participate in the bubble at Disney World in Orlando.
A Warriors practice video is a warning to the Chicago Bulls
Stephen Curry isn't off to a great start during the Golden State Warriors' 0-2 opening to the new NBA season. He shot 7-for-21 in the loss to the Brooklyn Nets and then 6-for-17 on Christmas Day as the Milwaukee Bucks crushed Golden State. Curry is just 4-for-20 from beyond the arc.
The good news for Warriors fans is that the two-time MVP has demonstrated he is ready to emerge from the early-season funk. The evidence is found in an outlandish video from the Warriors' practice on Dec. 26, the day before their game against the Chicago Bulls.
Curry set up in the right corner and began firing away. He buried his first two 3-pointers before someone standing behind him at the Bulls' practice facility flipped on the video camera and captured him making the final 103 attempts. The video was uploaded to Twitter, where it was viewed more than 8 million times in less than a full day.
"I think his previous record was 77. That's insane," Warriors coach Steve Kerr told The Associated Press. "I don't know if the Guinness Book of World Records still exists. That was one of my favorite books growing up. If it still exists that should go in the book."
Said teammate Draymond Green: "I can't sit here and act like, 'Oh, I'm surprised.' It's just not really surprising to me. It's such an incredible thing but I'm sorry, Steph, it doesn't really get me up out of my seat that he hit 105 in a row, 'cause if you said anyone's going to hit 105 3s in a row, my guess would be Steph."
All stats courtesy of Basketball Reference.