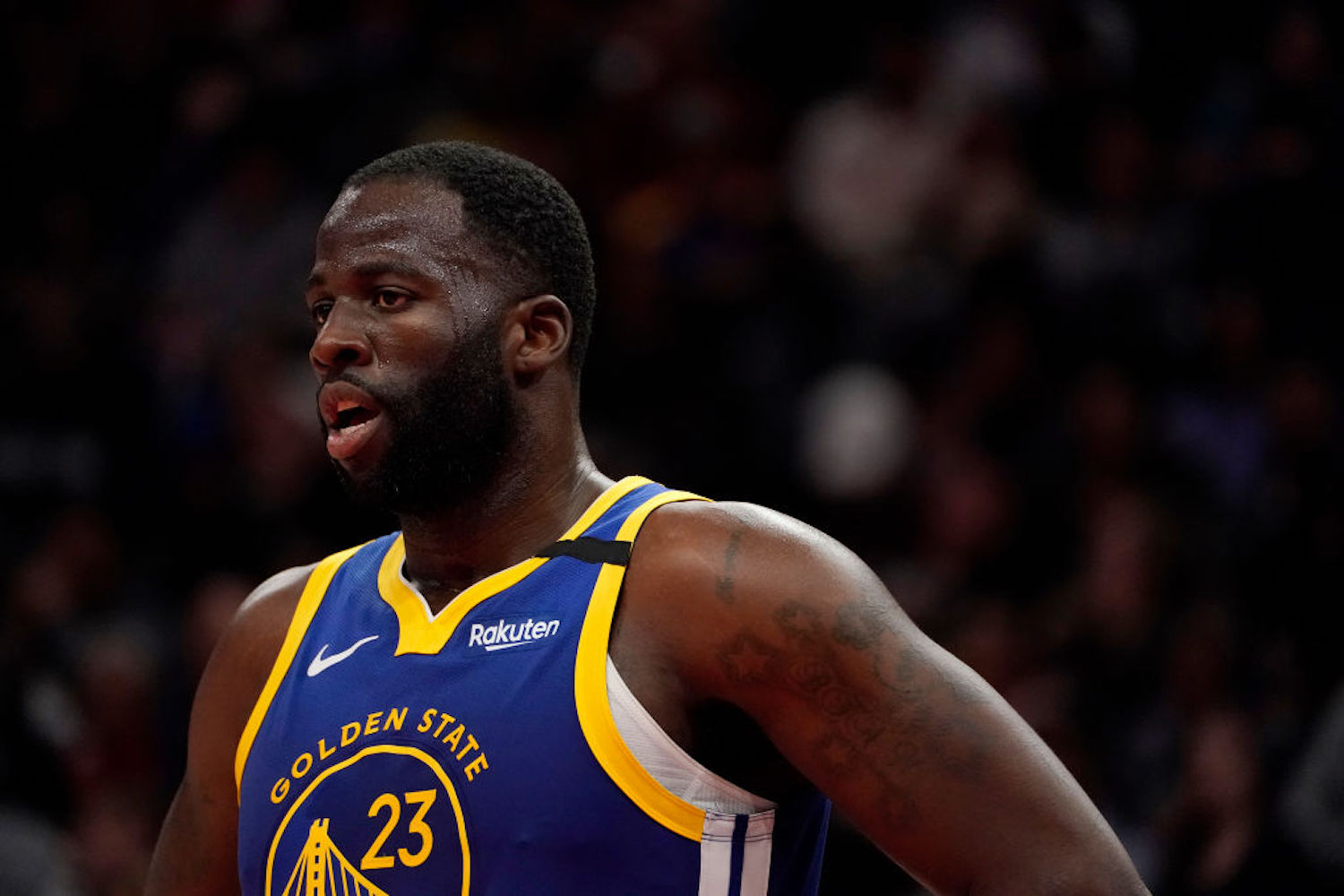 Why Isn't Draymond Green Playing in the Warriors' Season Opener Against the Nets?
The Golden State Warriors will be without Draymond Green for their season opener. Why is Green sitting out Tuesday and is it COVID-related?
The Golden State Warriors begin their 2020-21 campaign Tuesday night against the Brooklyn Nets, but they'll be without their All-Star playmaker for the season opener.
Draymond Green, who tested positive for COVID-19 earlier this month, will miss the Warriors' first game of the season despite being cleared from his coronavirus scare. So, why is Green missing the game, and how long will he be out?
Draymond Green missed the beginning of training camp due to COVID-19
In what's shaping up to be one of the most unique NBA seasons in the history of the league, teams are just praying they make it through their full schedules without any COVID-19 issues. Unfortunately for the Golden State Warriors, they didn't even make it to the start of their schedule.
In early December, just as the Warriors were gearing up to start training camp, Draymond Green and James Wiseman tested positive for the virus. Both players were held out of practice sessions for the next week, but they were eventually able to return to the court after testing negative.
The unfortunate timing of the positive tests put the Warriors in a tough spot before the season even started. Green is comfortable enough with the Warriors' system to rejoin the team and play right away, but Wiseman missed the valuable time he needed to gel with the team before his first pro season.
Green returned in time to play in the season opener Tuesday, but a separate health issue will hold him out instead.
Draymond Green to miss season opener due to a foot strain
Draymond Green's season couldn't have gotten off to a more unlucky start. First, he tested positive for COVID-19 just before he was supposed to report for training camp. Then, when he finally returned to the court, he tweaked his foot during practice last week.
Green underwent an MRI on his right foot after practice, and the results came back clean. He was later diagnosed with a mild muscle strain in his right foot. The injury will keep him out of Tuesday's opener.
"Draymond will not play [Tuesday]," Warriors head coach Steve Kerr said Monday. "He went through individual training and workouts today so he didn't practice with the team but he got some work in with [director of sports medicine and performance Rick Celebrini]."
How much time will Draymond Green miss?
The bad news for Warriors fans is Draymond Green won't be available for Golden State's season opener against the Nets on Tuesday night. But the good news is his injury won't keep him off the court for long.
Thankfully for Green, the MRI on his foot didn't show any structural damage. He's considered day-to-day for now, and he even has a chance to make his season debut on Christmas Day when the Warriors face off against Giannis Antetokounmpo and the Milwaukee Bucks.