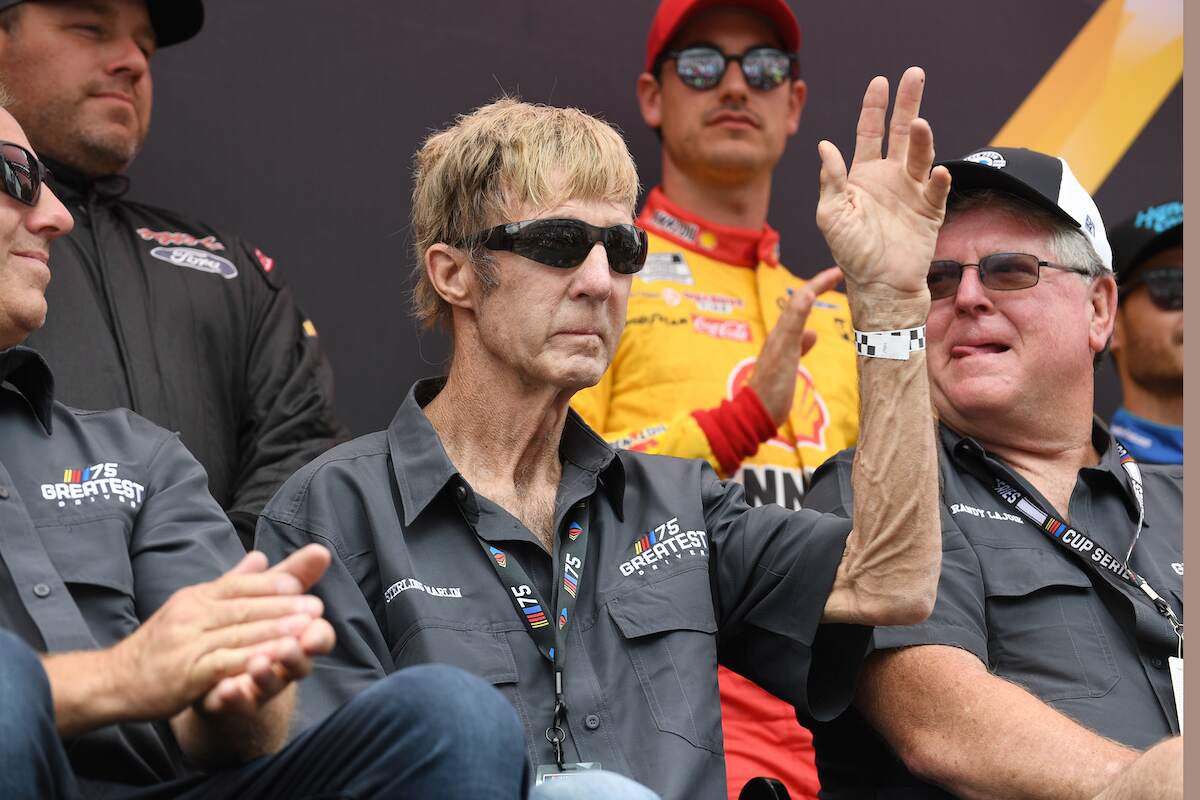 Sterling Marlin Health: Updates and Where the Retired Driver Is Now in 2023
Sterling Marlin is one of the most beloved NASCAR drivers of all time. Fans have worried about the Daytona 500 winner since his health announcement in 2012.
Sterling Marlin is one of the most beloved NASCAR drivers of all time. The long-time Cup Series regular was even named one of the top 75 drivers in NASCAR history in the spring of 2023.
Unfortunately for Marlin, he's had to step back from racing to address his health. In 2012, the the Tennessee native went public with his Parkinson's diagnosis, stunning fans and pundits. In the decade-plus since his announcement, supporters have sought updates on Sterling Marlin's health and where he is now.
Sterling Marlin health
As reported above, shortly after his retirement, Marlin announced to the world that, at the age of 55, he had been diagnosed with Parkinson's. The disease does not have a cure at the time. Although it is not usually fatal, it can be debilitating.
That being said, treatments for Parkinson's can help with the symptoms. ESPN wrote that Marlin underwent a series of deep brain stimulation surgeries a few years ago. The two-time Daytona 500 winners continues to battle the disease. He's currently 66 years old. 
Sterling Marlin now
Late stage Parkinson's can affect a person's ability to drive, but Marlin presently is still healthy enough to operate a vehicle. Some of the work that he does for charities involves him driving around others. However, Marlin considers himself fully retired from racing. While he generally keeps a low profile, he did make a recent high-profile media appearance.
Earlier in 2023, he appeared on The Dale Jr. Download podcast, hosted by Dale Earnhardt Jr. There, they drank beer and talked about several topics, including the infamous Daytona 500 crash that killed Earnhardt Sr. Fans noticed how much Marlin's appearance has changed during his time recording the podcast. He's notably lost a lot of weight but seemed in high spirits.
Sterling Marlin net worth
According to Celebrity Net Worth, Marlin has a net worth of about $40 million. This is largely thanks to his performance in the NASCAR Cup, as he totaled nearly $38 million in earnings across his 33-year career. Like most other NASCAR drivers, Marlin earned his share of endorsement deals, though it's not immediately clear how much he made from them.
Marlin was born and raised in Tennessee. He and his family live on a 700-acre farm that his family has owned since the 1800s, reports the News & Record. Overall, he's largely a low profile, though Marlin does participate in a few charities from time to time. 
Sterling Marlin's NASCAR legacy
Marlin has never won the championship, but he finished third twice, once in 1995 and another time in 2001. Perhaps his most impressive career achievement was when he won the Daytona 500 consecutively in 1994 and again in 1995 — one of four drivers to ever accomplish this.
Unfortunately though, the most well-known part about Marlin's career happened during the 2001 Daytona 500. During the final turn of the final lap of the race, Marlin's Dodge car made contact with Dale Earnhardt's car, which led to a crash that killed Earnhardt.
Some fans blamed Marlin for Earnhardt's death. However, Earnhardt's son, Dale Earnhardt Jr., does not blame Marlin. He was cleared of any wrongdoing by NASCAR's subsequent investigation into what led to Earnhardt's death.