The Golden State Warriors Have Figured Out a Game Plan That Will Help Them Become a Top Team Again
After a terrible season that followed five consecutive trips to the NBA Finals, the Golden State Warriors hope to be a top team in the NBA yet again in 2020-21. They certainly have the talented players that can get them there, like Stephen Curry, Kelly Oubre Jr., Andrew Wiggins, Draymond Green, and James Wiseman. However, head coach Steve Kerr knows exactly what the Warriors must do to be atop the NBA again.
The Golden State Warriors hope to be back atop the NBA in 2020-21
From 2014-15 through 2018-19, the Golden State Warriors were one of the greatest teams in NBA history. They ultimately went to five consecutive NBA Finals and won three championships during that span.
However, the 2019-20 season was a horrible year for them. Kevin Durant left and went to the Brooklyn Nets during the offseason, Klay Thompson didn't play at all due to injury, and two-time MVP Stephen Curry only played in five games. This led to them going 15-50 overall.
This upcoming season, though, the Warriors expect to be back atop the Western Conference. Thompson won't be back as he suffered another season-ending injury. Curry will be back leading the team, though, and they'll also return three-time All-Star Draymond Green and former No. 1 overall pick Andrew Wiggins, who they traded for last season. Wiggins averages 19.7 points per game for his career.
This is all in addition to the team drafting No. 2 overall pick James Wiseman in this year's draft and then trading for Kelly Oubre Jr., who averaged 18.7 points per game and 6.4 rebounds for the Phoenix Suns last season.
It appears that the Warriors should be a pretty good offensive team again. Offense isn't necessarily the area where head coach Steve Kerr would like them to improve, though.
Steve Kerr reveals what his team must do to contend again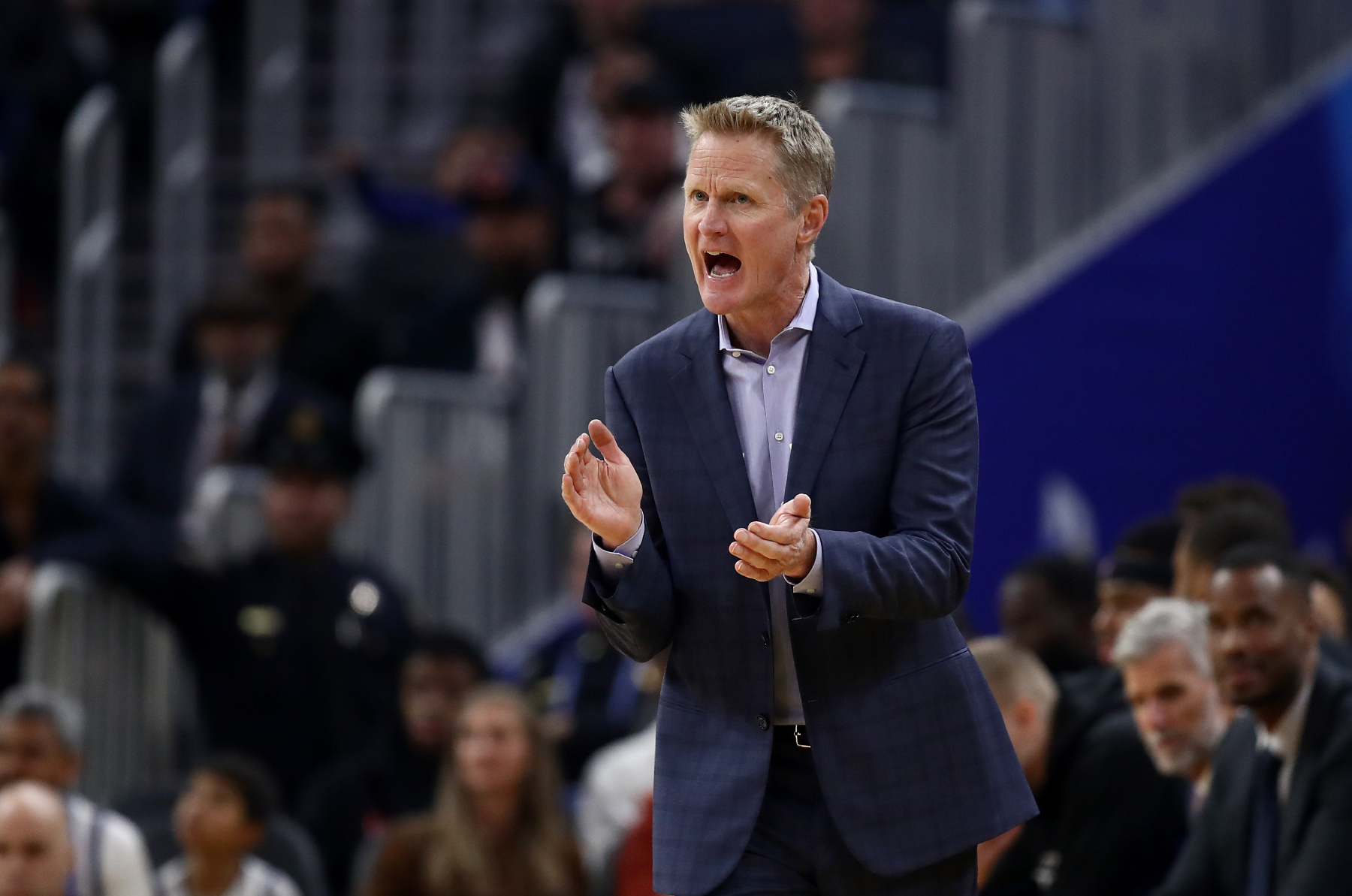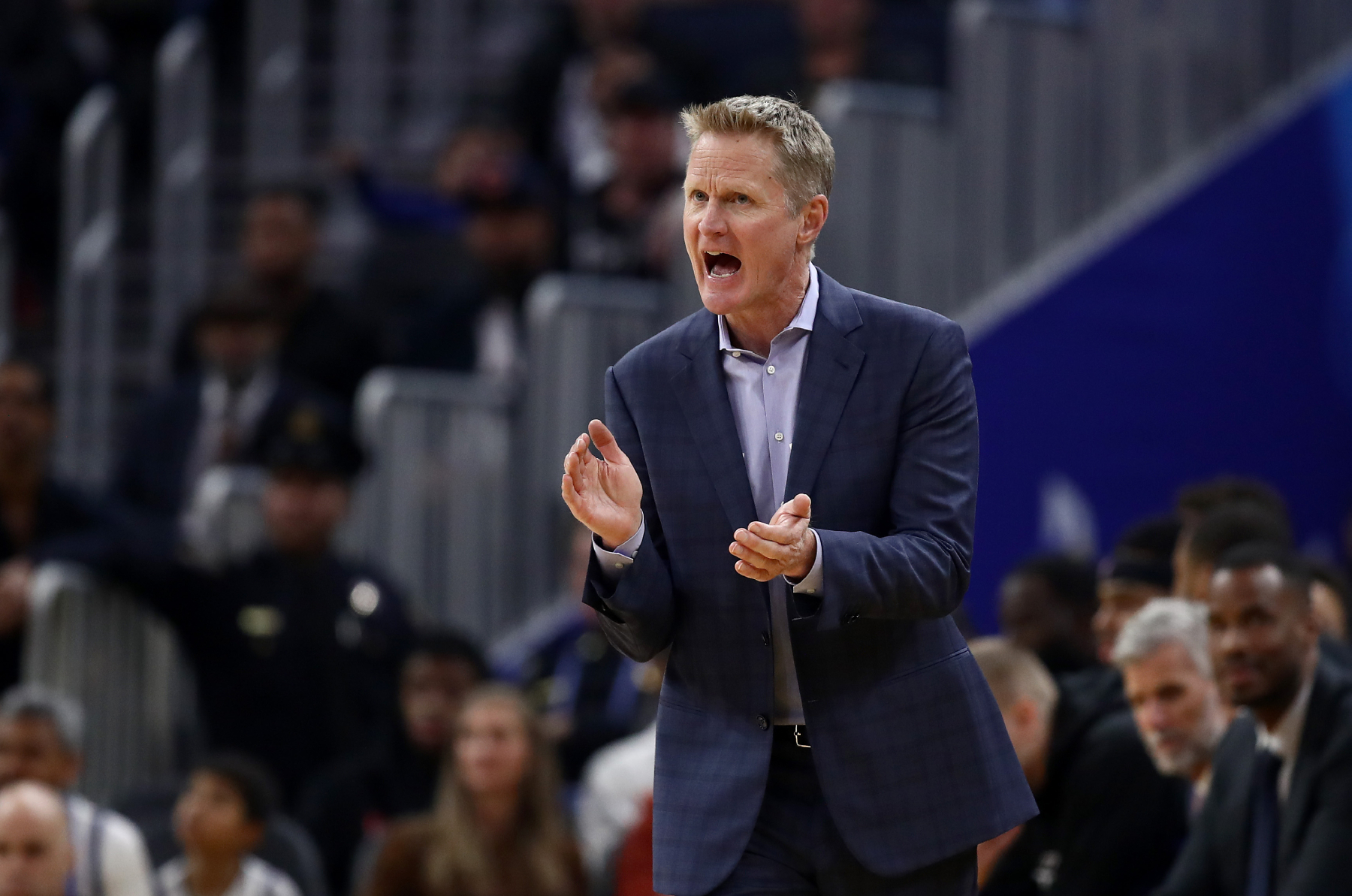 While the Warriors have enough talent to improve significantly on offense this season compared to last year, Kerr believes they must re-establish their defensive identity, according to NBC Sports.
"The biggest thing from my standpoint, my staff's standpoint is, we have to become a top-10 defensive team again," Kerr recently said on NBA TV, according to NBC Sports. "That really was the underrated aspect of the Warriors teams the last seven, eight years. It's always been one of the best defensive teams in the league, and in order to really compete at the highest level, you've got to be excellent defensively. So that's the focus going into training camp. We're going to try to rebuild our defense. We've got the length and the athleticism to be very good, but it's going to require a lot of work and we know that."
He makes some great points. As they say, defense wins championships. How much of a difference will an improved defense make for the Warriors, though?
The Golden State Warriors were an excellent defensive team
A reason the Warriors struggled so much in 2019-20 was that they were not a good defensive team. They ranked 26th in the NBA in defensive rating, which estimates points allowed per 100 possessions.
This is a drastic change compared to the five consecutive years they reached the NBA Finals. The Warriors were No. 1 in defensive rating in 2014-15, No. 5 in 2015-16, No. 2 in 2016-17, No. 11 in 2017-18, and No. 13 in 2018-19.
The Warriors had some great defenders in those years, too. They had Kevin Durant and his length, Draymond Green, the 2016-17 Defensive Player of the Year, and Andre Igoudala, a two-time All-Defensive team honoree. Sure, they had great offensive players in Durant, Curry, and Thompson, but their defense really helped them make all of those Finals appearances.
Golden State has some nice offensive players this year in Curry, Wiggins, Oubre, and Wiseman. Now, they must figure out a way to become a solid defensive team again. If they can, the Warriors will be a contender in the Western Conference yet again.
Stats courtesy of Basketball Reference