Sting Revealed He Nearly Suffered the Same Tragic Fate as Owen Hart
It took close to three decades for professional wrestling legend Sting to finally work for Vince McMahon. For years, for one reason or another, the man born Steve Borden stayed away from WWE. While others left, he remained loyal to WCW until Vince bought them out in 2001. He then spent more than a decade in TNA before finally arriving in WWE in 2014, battling the likes of Triple H and Seth Rollins before retiring during his Hall of Fame induction in 2016.
But as it turns out, his years in TNA and WWE almost never happened as Sting nearly didn't make it out of WCW. The 13-time world champion once revealed that he nearly suffered the same fate as the legendary Owen Hart during one of the rappelling stunts that became synonymous with his character.
Rappelling from the rafters became a huge part of the Sting character
After years of wearing the bright-colored face paint and sporting bleach-blonde hair, Sting underwent a massive character change in 1996, switching to dark hair, dark attire, and face paint resembling that of Brandon Lee's character in The Crow.
During Sting's longtime feud with Hulk Hogan, he began rappelling from the rafters to surprise Hogan and the other members of the nWo and his aerial entrance wound up becoming an important facet to his character. But following the tragic death of Owen Hart in 1999, Sting refused to do it again until he had the blessing of the Hart family.
He stopped doing his signature entrance for a while following the tragic death of Owen Hart
In September 1998, Owen Hart revived the Blue Blazer character that he'd debuted in WWE nearly a decade earlier and was set to battle The Godfather for the Intercontinental Championship at WWE's "Over the Edge" pay-per-view on May 23, 1999. In a stunt that many feel was to mock Sting, who obviously wrestled for rival WCW, Hart fell some 80 feet while attempting a very similar entrance, crashing into the ring below. Hart died a short time later due to internal bleeding.
Sting heard of the tragic accident as he was boarding a plane to head to WCW's weekly "Monday Nitro" show, where he was actually scheduled to perform his signature entrance. He obviously refused to do it that night and wouldn't do it again until he received the blessing of the Hart family, namely Owen's brother, Bret. Sting once told the story on how he heard of Owen's death to Jim Ross (h/t Still Real to Us), who had the unfortunate task of announcing Hart's death to the world.
"I was boarding a plane to go do another event…we were doing Nitro and I was boarding a plane taking a redeye flight out…and I got a phone call to my cell phone and it said, 'From CNN News, Owen Hart Has Just Been Killed' and it described how it happened. Of course it was shocking and you just can't believe what you're hearing. Then I landed and I saw some of the guys who were going to help do some of the rigging for my gig and I said 'We're not going to be doing this' and they said, 'Why?' and I said, "Owen Hart died.'

"So I didn't do it and it was months until finally Eric (Bischoff) and (WCW) company people kept asking me to do it and I called and I talked to Bret and I said, 'What do you think? I'm not going to do it if you don't want me to do it and if your family doesn't want me to do it…I will not do it.'…He ended up talking to his family about it and he called me and said, 'Steve, we're all fine with it. Go ahead; it's not going to hurt.'"

Sting on the Owen Hart tragedy
What's crazy is that Sting nearly suffered the same fate as Owen Hart.
Sting says he nearly suffered the same fate as Owen Hart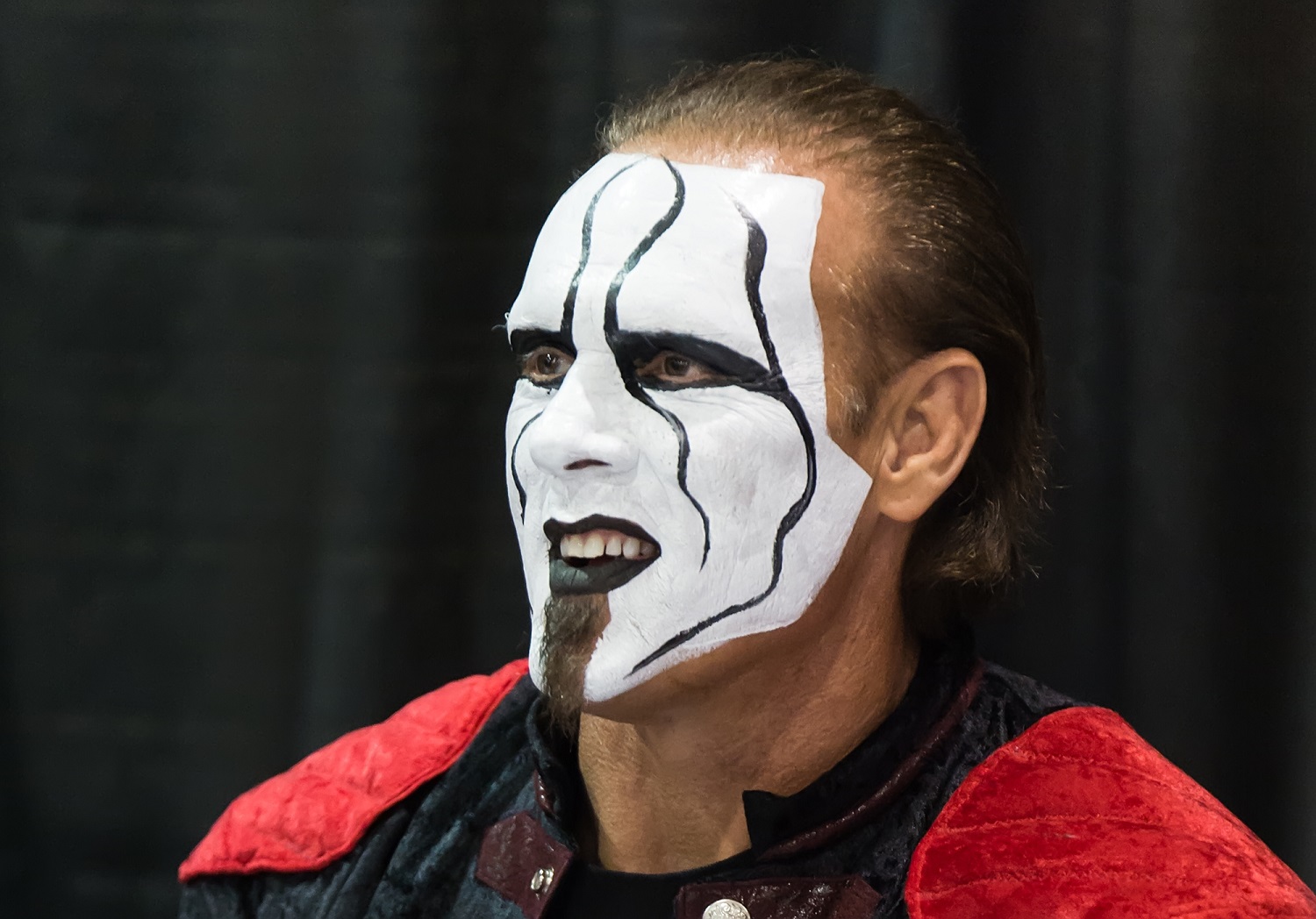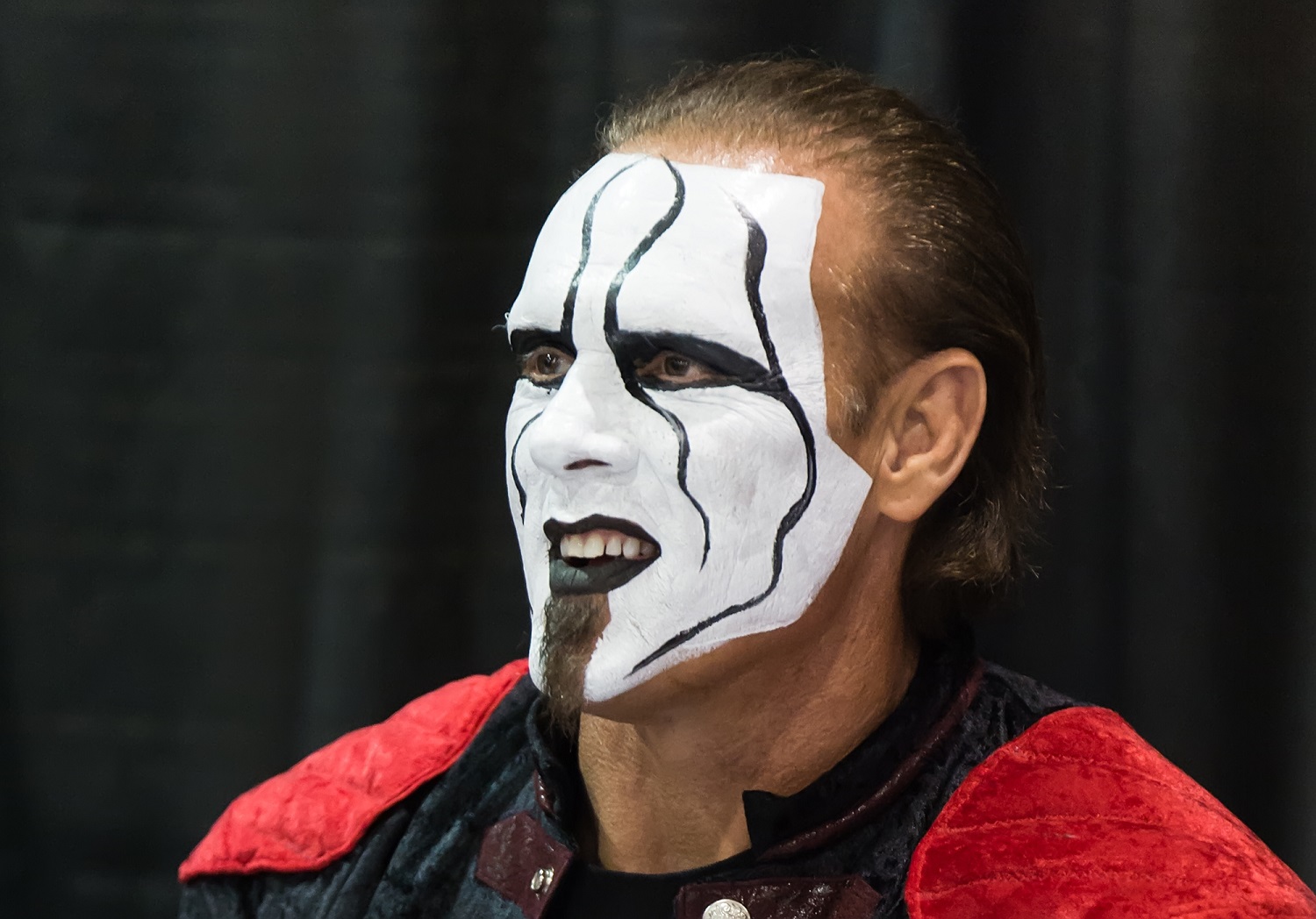 Sting obviously knows how frightening it is to be in Owen Hart's position and he once said (h/t ProWrestlingStories.com) that he nearly suffered the same tragic fate the very first time he attempted the stunt on live television. WCW was at Chicago's United Center and the Stinger was nearly 140 feet in the air and ready to drop down to the ring when he suddenly noticed that something was wrong.
"So, it was high and I was having a tough time with it. It wasn't working very well. I came back to Eric [Bischoff] and said, 'I can't do this.' He says, 'What d'you mean?' I said, 'I tried it four times and it's just not working very good.' I was spinning; I kept spinning real bad. And the stunt guy kept assuring me that the reason why was because I wasn't just sliding fast enough down the rope. I was sort of, you know, crimping with my hand, because, you know, it was scary, man.

"The only other chance I had to try it again would be live [on TV]. And I knew that it was make or break – I knew that if I ended up spinning, I knew that that was going to be the end of the career – you know, the laughing stock – and it would've been over.

"And when I stepped over, we realized we had the thing set up backward – so while I was standing on the edge we had to flip the rope around and then reweave it through…

"I'm telling you if I'd stepped over and done it, the same thing that happened to Owen would have happened to me."

Sting
Sting and the technicians obviously caught the mistake in time and everything went off as planned. It's unfortunate that the same can't be said for Owen Hart, who will hopefully someday take his rightful place alongside Sting in the WWE Hall of Fame.