Suspended TikTok Cop Inks Book Deal to 'Help Educate People Like LeBron James'
Imagine mocking LeBron James, taking a quick hit, and then raking in more than a half-million dollars that will be put to good use? Idaho police officer Nate Silvester did just that and more. Although he was slapped with a week suspension for making fun of the opinionated James, he put that week to good use. The TikTok cop recently signed a book deal and hopes it will "help people like LeBron James."
TikTok cop suspended for making fun of LeBron James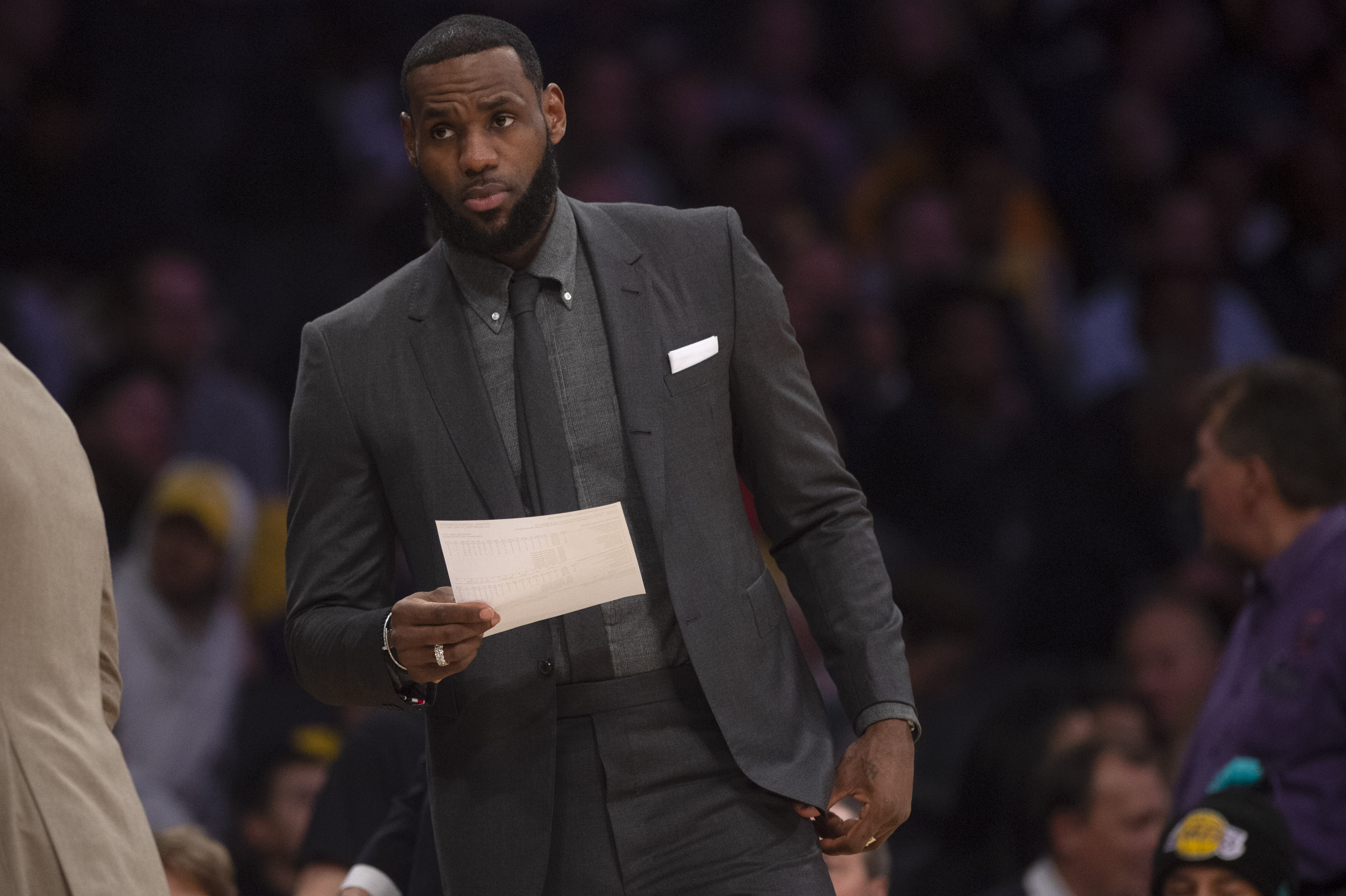 Silvester made some news on social media when he mocked James for the basketball star's tweet regarding an April stabbing in Ohio. Two young Black women were fighting when one, Ma'Khia Bryant, had a knife and was allegedly ready to stab the other female.
Bryant was shot and killed by Columbus police officer Nicholas Reardon, who intervened and potentially saved the life of the other woman. The incident took place shortly after former Minneapolis police office Derek Chauvin was found guilty of killing George Floyd. James, seemingly unaware of the full Ohio story, heard a Black female was killed by a white cop and fired off a tweet. He wrote, "YOU'RE NEXT" with a photo of the officer and using the hashtag #ACCOUNTABILITY. 
James quickly deleted his tweet but took a lot of heat for the post. That's when Silvester posted his viral TikTok in uniform from his cruiser. In the video, Silvester acts as if he's taking a call from James as he watches an imaginary Black man stab another phony Black man. "So you don't care if a Black person kills another Black person, but you do care if a white cop kills a Black person, even if he's doing it to save the life of another Black person?" Silvester said in the video. "I mean it doesn't make a whole lot of sense, but then again you are really good at basketball so I guess I'll take your word for it."
LeBron James was blasted for his quick actions
According to The New York Daily News, James had more than 5,000 comments on his since-deleted post that was quickly taken down by the Los Angeles Lakers star. James tried to explain himself, saying he was sick of Black people getting killed by police officers.
"I'm so damn tired of seeing Black people killed by police," James later tweeted. "I took the tweet down because its being used to create more hate — This isn't about one officer. it's about the entire system and they always use our words to create more racism. I am so desperate for more ACCOUNTABILITY." 
James then issued another message on Twitter, suggesting he let his emotions get the best of him. "ANGER does any of us any good and that includes myself! Gathering all the facts and educating does though!" he wrote. "My anger still is here for what happened that lil girl. My sympathy for her family and may justice prevail!"
TikTok cop hopes to provide James with that education in a new book
Silvester returned to work Thursday after his week's suspension. During his time off, a GoFundMe page set up by a friend raised close to $500,000. He has said a portion of that money will be donated to the First Responders Children's Foundation, and another portion will help create a scholarship fund for displaced police officers.
He's been on several national talk shows and recently signed a book deal with Di Angelo Publications, according to KTVB7. The title of his book will be "Never Off Duty." Silvester explained the reason for the book in his latest TikTok video.
"I signed a book deal yesterday (Wednesday)," he said. "The working title of which is 'Never off Duty.' The whole point of my TikTok account is to humanize the badge and help shed a positive light on law enforcement that some people don't get to see. This book is going to further that cause and help educate people like LeBron James and others who have a very limited understanding of police officers and the work that they do." Silvester said the book is expected to be released in September.