T.J. Watt Clears up a Blatantly False Report With a Very Stern Tweet
It seems like it was years ago when T.J. Watt and the Pittsburgh Steelers started the 2020 season 11-0 and looked like they could contend for a Super Bowl. They ultimately lost four of their next five regular-season games, and then fell to the Cleveland Browns in the wild-card round, 48-37. Although the NFL season is about over, the drama is still as hot as ever. In fact, Watt recently had to clear up, what he says is, a false report with a stern tweet.
Steelers LB T.J. Watt led the NFL in sacks in 2020
The Watt brothers do one thing really well — get to the quarterback. After seeing J.J. Watt lead the NFL in sacks twice in his career and win three Defensive Player of the Year awards, T.J. Watt has become almost just as dominant.
Watt had a nice rookie season for the Pittsburgh Steelers in 2017, as he recorded seven sacks and 54 total tackles. However, he has been one of the best pass rushers in the league since 2018.
Watt recorded 13 sacks in 2018 to go with 68 total tackles and six forced fumbles, which helped him earn Pro Bowl honors. In 2019 and 2020, though, Watt not only earned Pro Bowl selections, but he also earned First-Team All-Pro honors. He racked up 14.5 sacks in 2019 to go with 55 total tackles, a league-leading eight forced fumbles, and four fumble recoveries. 
Watt then led the NFL in sacks in 2020 with 15 and in tackles-for-loss with 23. He also led the Steelers to an 11-0 start, but they finished 12-4 before losing to the Cleveland Browns in the wild-card round. Watt didn't record a sack in the Steelers' lone playoff game, and, after recording 41 QB hits during the regular season, he didn't hit the QB once, either.
A reporter said that he missed his exit interview
TribLive columnist Mark Madden recently reported that Watt did not partake in his exit interview with the Steelers.
"I am told that T.J. Watt refused to participate in his exit interview," Madden said on his radio show, according to TribLive. "That he was angry about something. That he just said, 'Send my stuff to Wisconsin. I'm outta here.'"
He also said that Watt is "an old school type of guy. And the Steelers are anything but old school at this point."
"I can't surmise what Watt was mad about," Madden said, according to TribLive. "The loss (to the Browns). The culture. Him not getting a sack or a quarterback hit against Cleveland. But T.J. Watt declined his exit interview. That, I do know."
T.J. Watt refuted the report with a stern tweet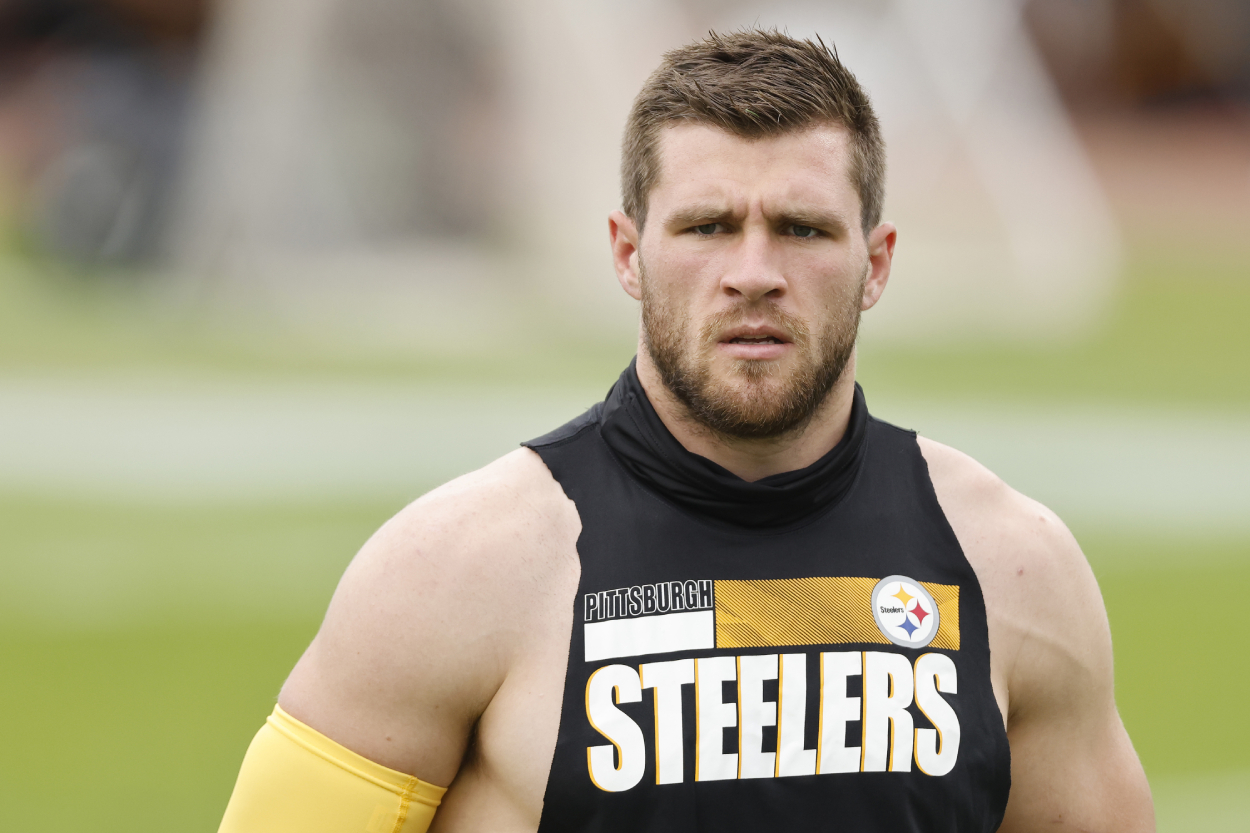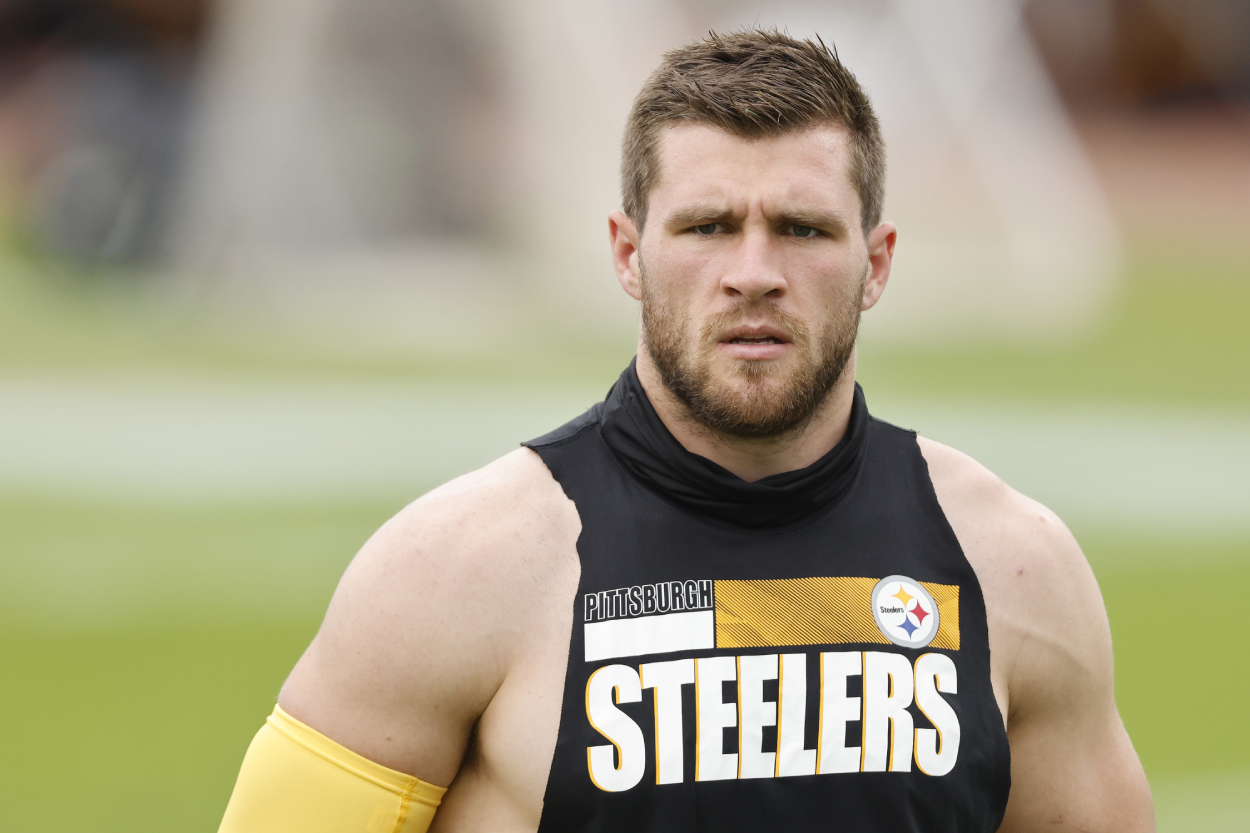 After Madden reported what he had heard, a Steelers news site posted what he said on Twitter. This then led to Watt sending out a stern tweet.
"Would love to hear who Mark's sources are," Watt tweeted. "They certainly can't be myself, Coach [Tomlin], Kevin Colbert or Coach [Keith] Butler. All of whom I met with during exit interviews, prior to packing my own things after a hard fought season trying to give everything I have for the city of Pittsburgh."
Watt had some people sticking up for him, too, as former Steelers running back Josh Harris tweeted, "They gotta get Mark out of Pittsburgh. He's been a menace for far too long." 
However, according to TribLive, Madden stood by his report. He also had people standing up for him as well. WWE reporter Justin LaBar tweeted, "Always hilarious how people actually think the reporter is always lying and people can't fathom in their minds the athlete lying."
So, is Madden's report correct? It's hard to know for sure, but either way, T.J. Watt is not happy.
Stats courtesy of Pro Football Reference